Jelly Deals: There's a 'best of 2017' sale at Humble this week
Hacknet! Verdun! Goat Simulator!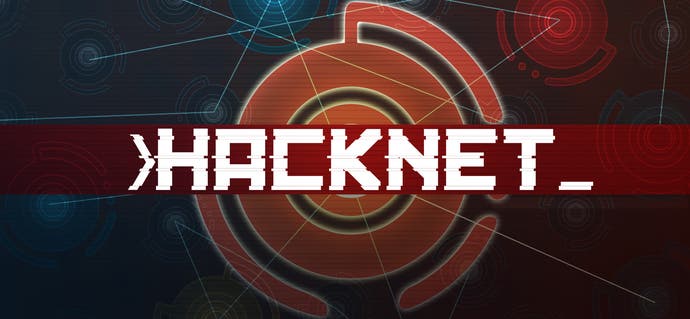 A note from the editor: Jelly Deals is a deals site launched by our parent company, Gamer Network, with a mission to find the best bargains out there. Look out for the Jelly Deals roundup of reduced-price games and kit every Saturday on Eurogamer.
---
Time for another jaunt over to the realm of the Humble Bundle this week, as the site is celebrating some of its most popular bundles of 2017 with the incredibly appropriately titled 'Best of 2017 Bundle'. Impeccable, really.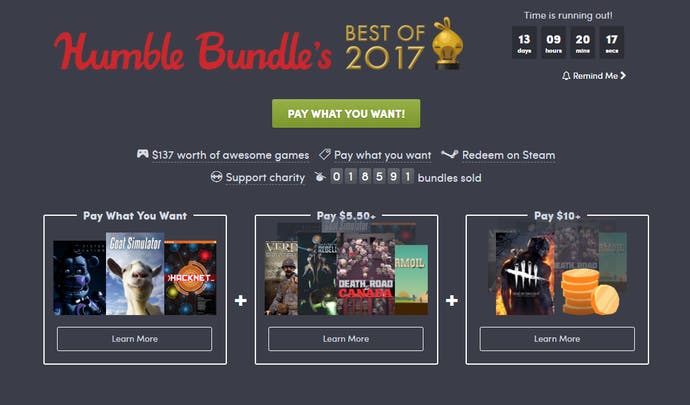 The bundle doesn't feature any Triple-A heavy hitters per se, but you will find some interesting indie gems in the bunch. The Pay What You Want tier will get you Goat Simulator, Hacknet and Five Nights at Freddy's: Sister Location. Above that, you can pay more than the average to unlock copies of Verdun, Sins of a Solar Empire: Rebellion, Death Road to Canada and Turmoil. At the time of writing, that'll cost you around $5.50 / £4.
The highest tier of the bundle, at least for the time being, will cost you $10 (£7.21) or more and will net you a copy of multiplayer horror Dead By Daylight on top of everything else below it. Humble Monthly subscribers will also get an extra $2 to spend in the Humble Store on anything you feel like, as a nice added bonus for being a subscriber.
As is the custom with Humble Bundles, a portion of your choosing will be going towards charity - this time around, funds are aimed at Charity: Water by default, but you can pick a different charity if you feel like it.
The Humble Monthly this month, in case you missed it in last week's roundup, features instant access to a copy of Dark Souls 3 along with its Ashes of Ariandel DLC, alongside a stack of other games once the month is out. All that will cost you $12 / £10 for the time being.
Meanwhile, over at Jelly Deals this week, you'll find some curated guides to the very best Valentine's Day 2018 gifts for gamers, as well as a list of the 12 best alternative Valentine's Day gifts, for those of you who don't just want to go through the motions. Feel free to check those out before the big day rears its head.