Jelly Deals roundup: Razer gear, Humble Monthly, Ocarina of Time amiibo and more
Plus, that Witcher colouring book you're going to quietly buy.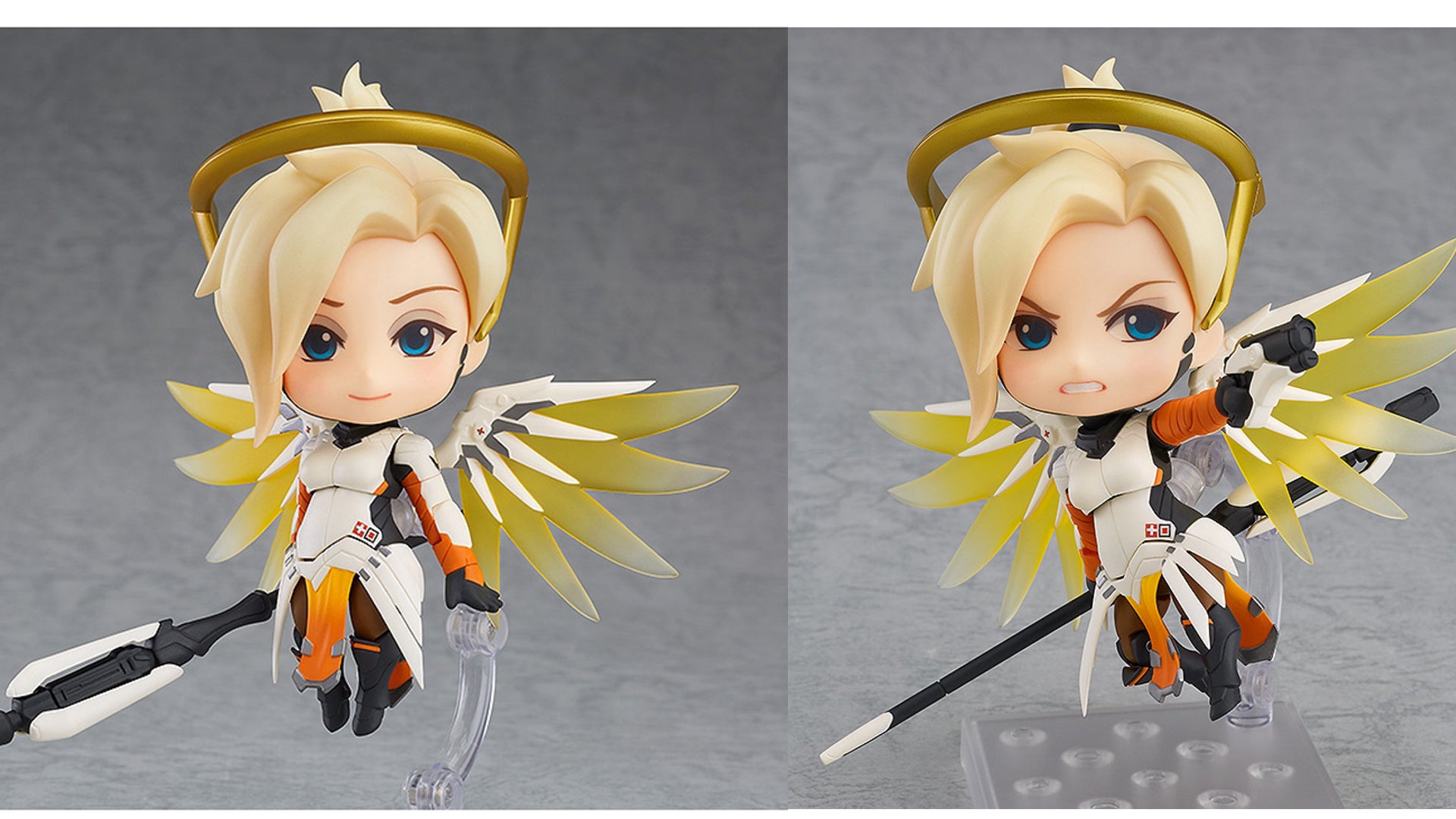 A note from the editor: Jelly Deals is a deals site launched by our parent company, Gamer Network, with a mission to find the best bargains out there. Look out for the Jelly Deals roundup of reduced-price games and kit every Saturday on Eurogamer.
---
August is here and has brought with it torrential downpour in the UK, the release of Tacoma and a whole batch of brand new deals to check out. I've already finished Tacoma, so I suppose we should go ahead and take a look at the best deals of the past week - which include a bunch of new Humble Bundle stuff, some Razer gear, Nendoroids and more. Let's start.
As usual, we've got deals that'll work in the UK, deals that'll work in the US and some deals that will work in both the UK and US, as well as presumably many other places. Let's get started.
UK & US Deals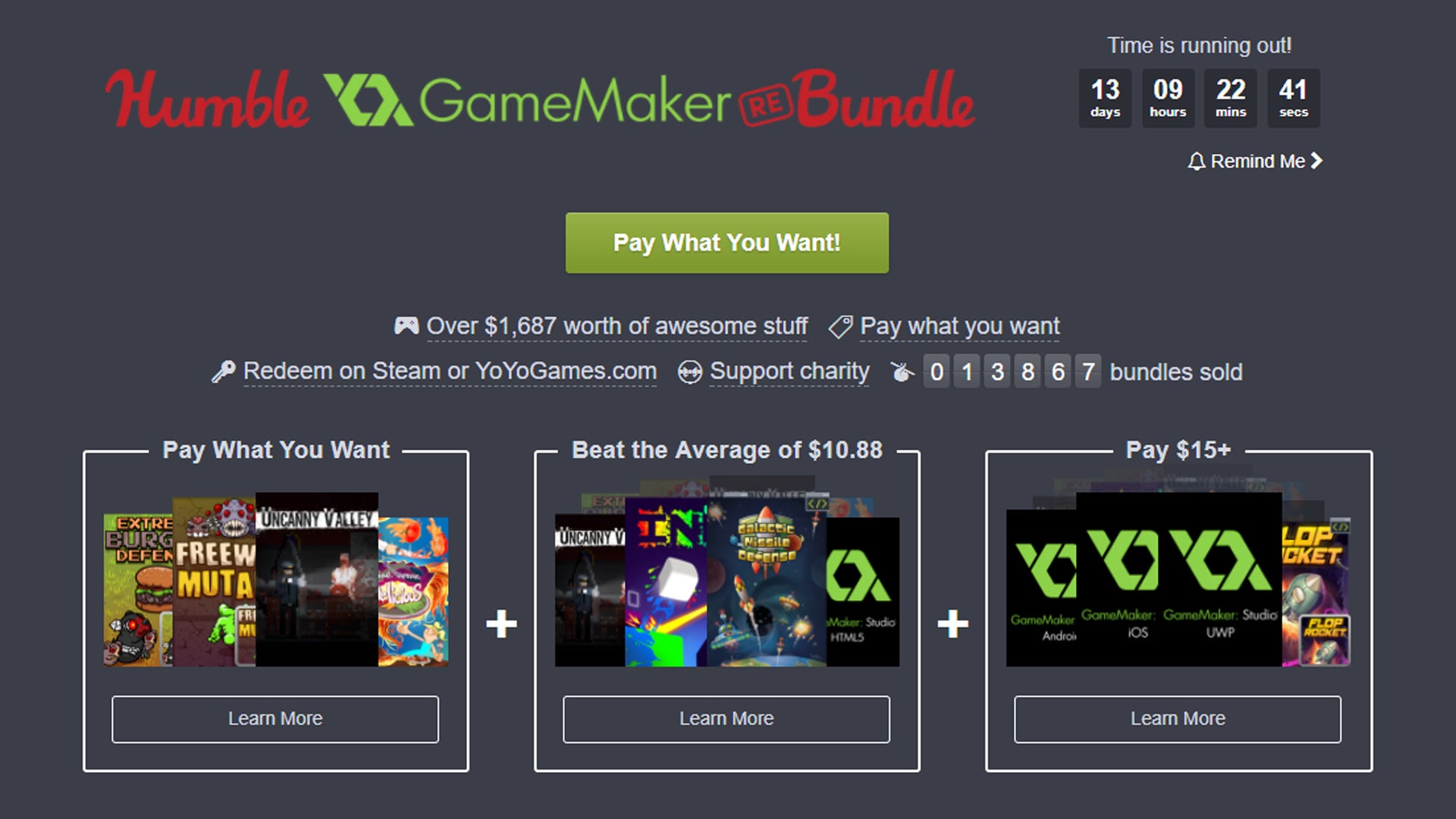 Time for another Humble Bundle! Well, technically the Humble GameMaker Bundle has already appeared before - several months ago. This bundle proved so popular that Humble has deemed it worthy of resurrecting for another go around. So if you're an aspiring (or hobbyist) game developer, you can grab almost $1700 worth of software for $15 / £12 here.
Pay what you want for the Humble GameMaker Bundle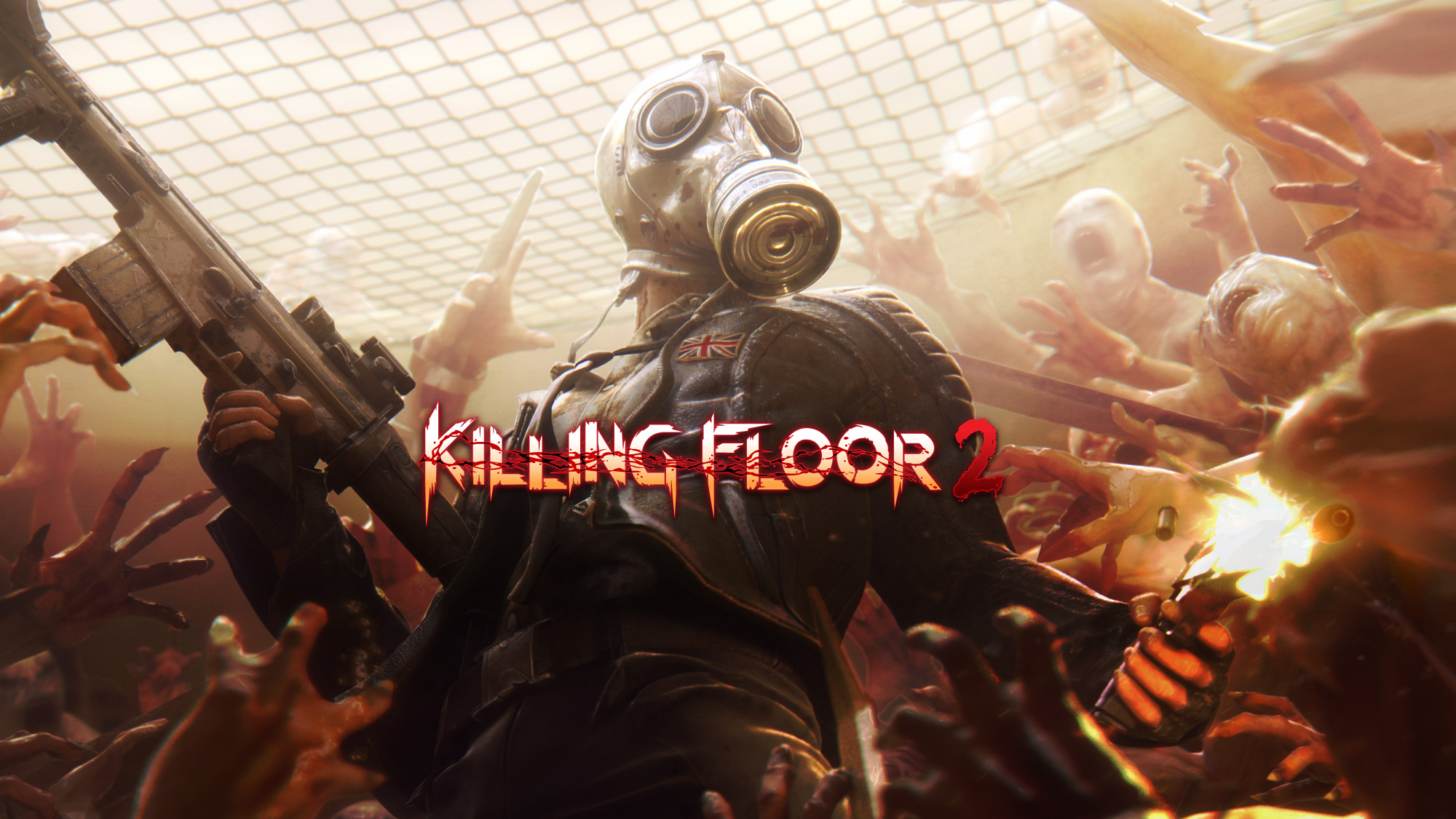 It's the beginning of August, which means it's time again for the Humble Monthly games to shift to a new batch. Last month's keys have all been sent out by now, so if you sign up to Humble's Monthly subscription for $12 / £10 right now, you'll get instant access to Killing Floor 2 as well as the promise of a whole stack of Steam keys at the end of the month.
Killing Floor 2 for £10 / $12 with Humble Monthly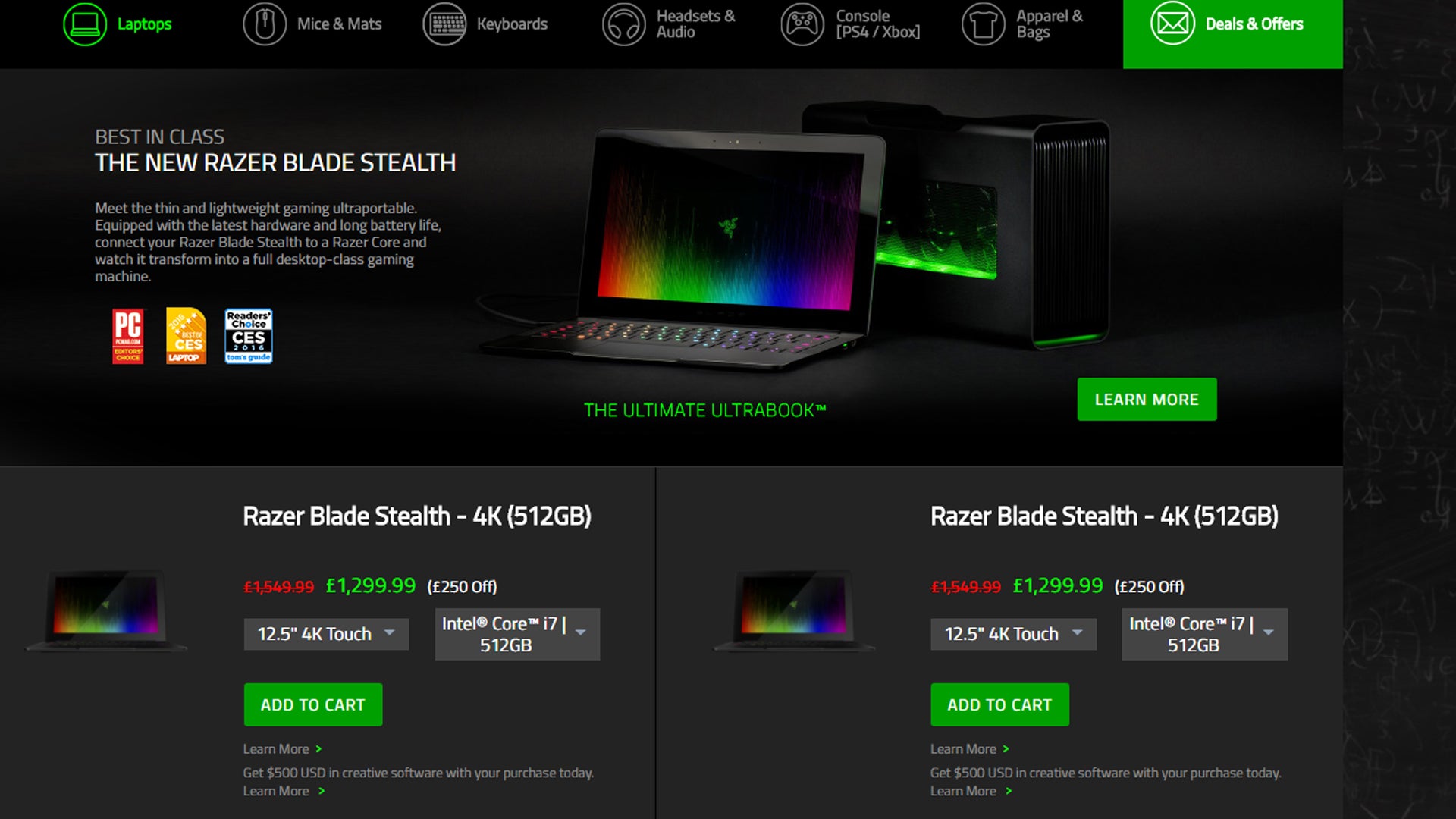 Razer is getting in on the 'back to school' stuff a little early this year and has listed a bunch of its PC accessories, gaming gear and even the Razer Blade laptops with extra discounts at the moment. There's even a Razer-branded backpack in there, too, if you really want to be that person.
Back to School range of deals from Razer Online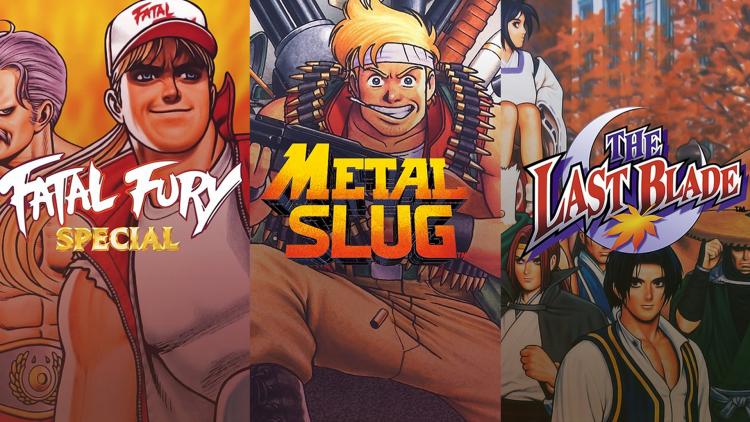 GOG.com's Weekly Sale currently features a whole slew of NeoGeo classics on offer for £1.59 / $2.03 / €1.79 each. That means you can pick up the first bunch of Metal Slug games, King of Fighters 2000, Samurai Shodown 2, Fatal Fury and more for dirt cheap prices, if you want to.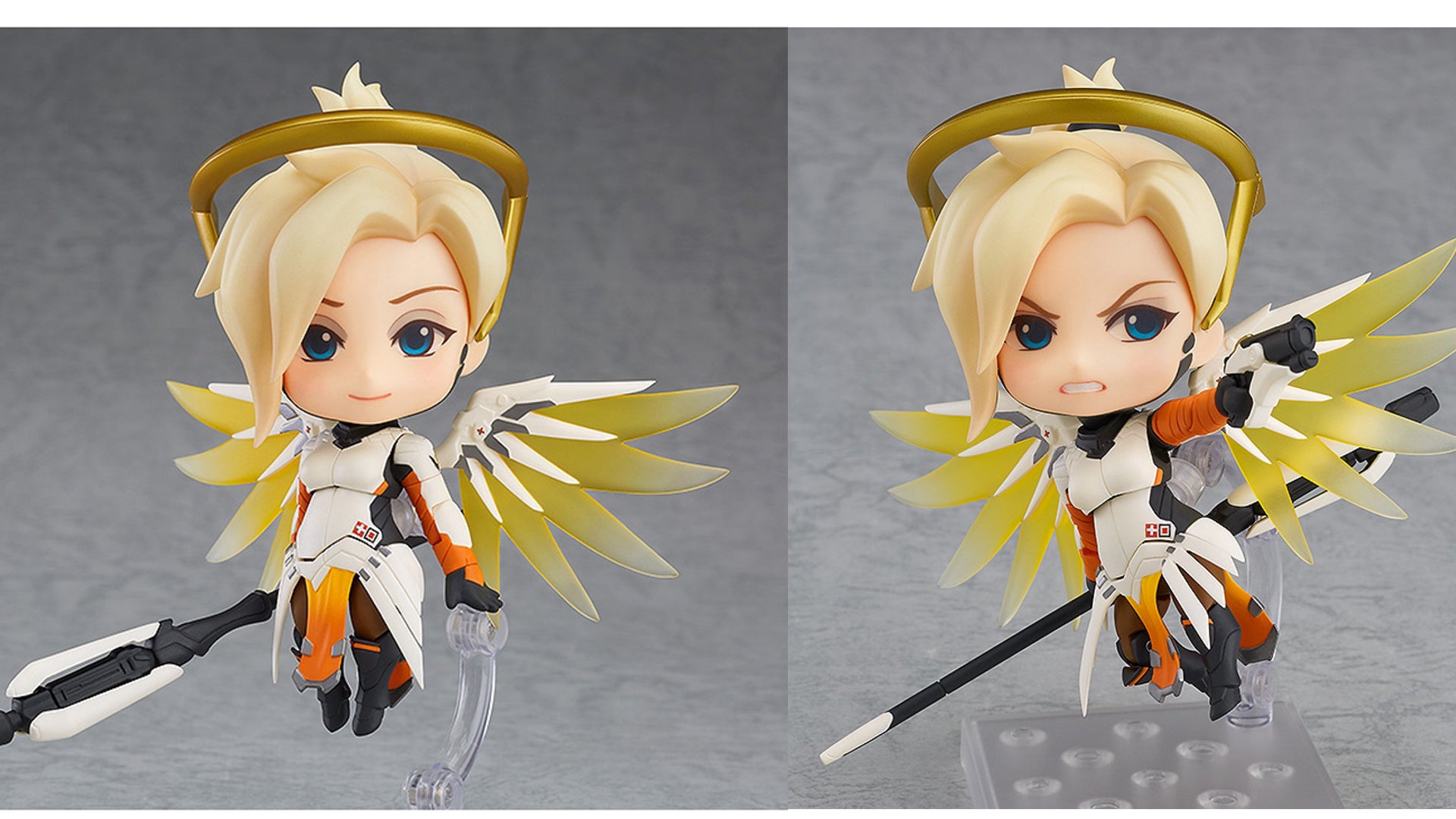 By now, Nendoroid figures are, most assuredly, 'a thing'. If you've been under a rock and have yet to see one of these things, Nendoroids are essentially hugely collectable, extra cute and stubby figures based on pop culture characters. There have already been Mei and Tracer Overwatch Nendoroids, and this time it's Mercy's turn. Her figure is up for pre-order now.
Mercy (Overwatch) Nendoroid figure for £30.99 / $39.99 from Play-Asia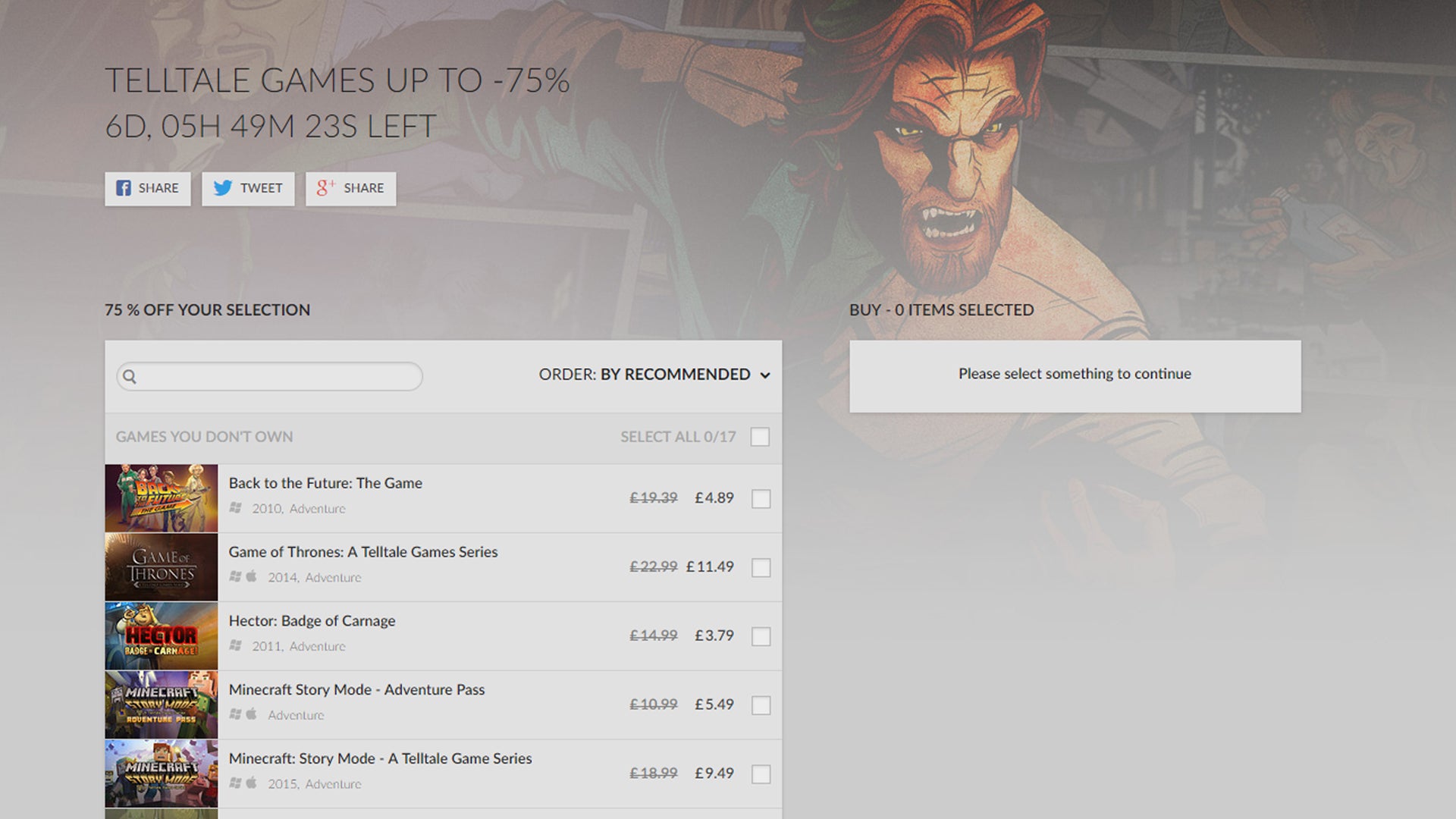 If, somehow, you've made it to the middle of 2017 without owning a large quantity of Telltale Games' back catalogue, it's time to fill your boots. GOG is offering up a whole set of adventure games from the folks at Telltale for a few coins each, or you can bundle them all up in one big mega bundle if you like.
Up to 75% off Telltale Games from GOG.com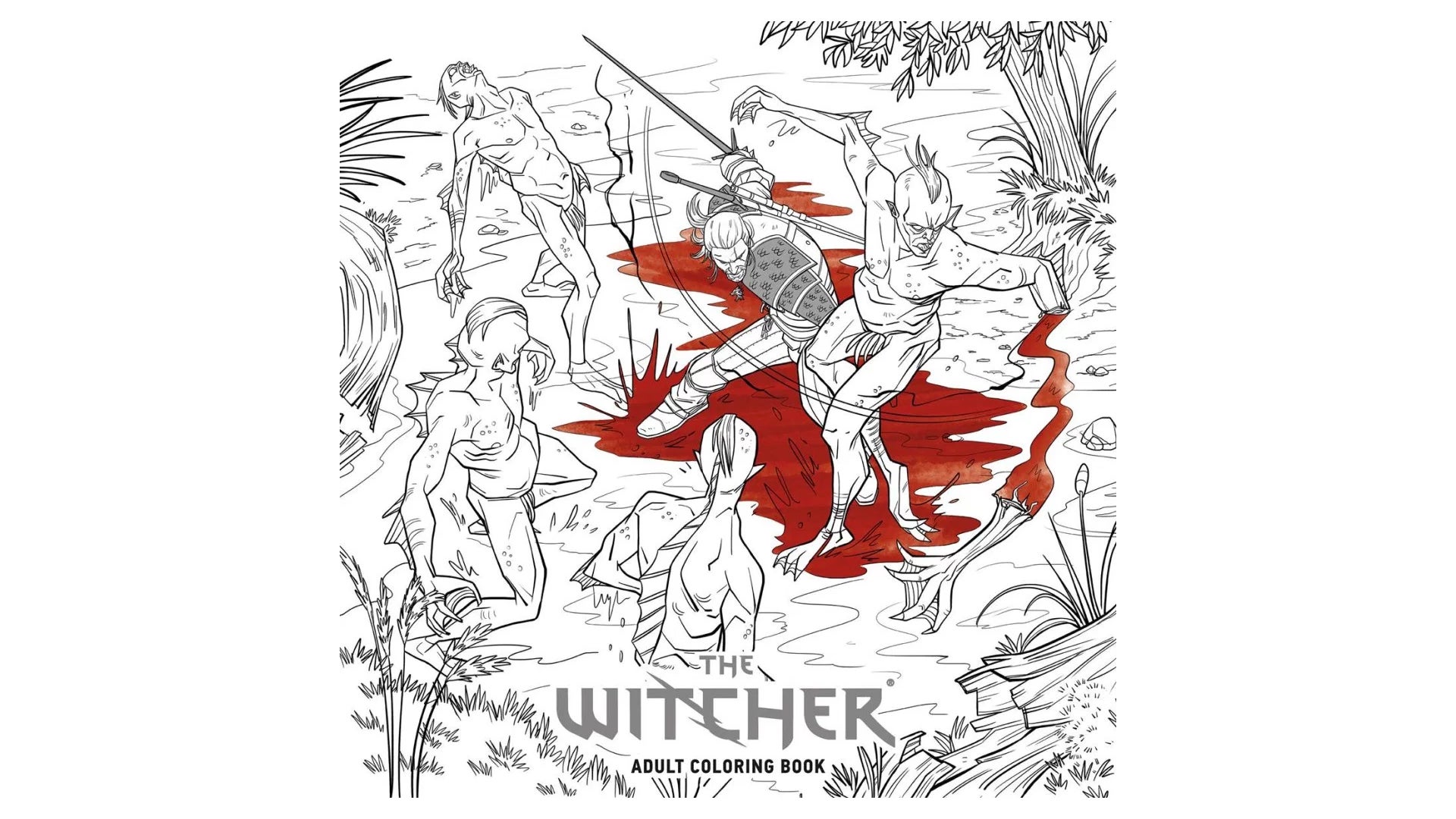 As you may have read about earlier this week, The Witcher is the latest pop culture franchise to be turned into an Adult Colouring Book, which isn't nearly as 'adult' as you might think it is. The book is due out later this year but is already available to pre-order in both the UK and US.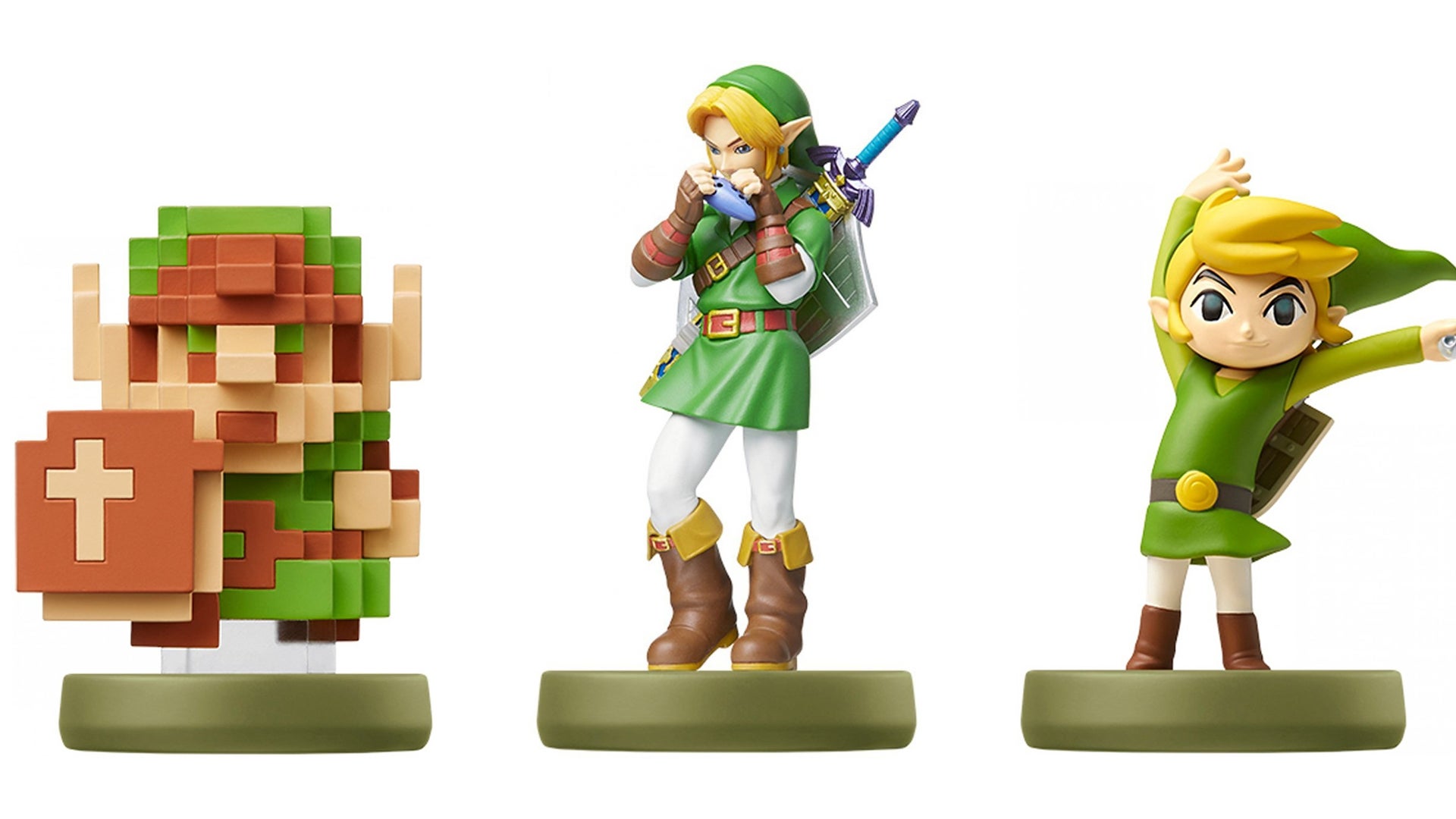 Avid amiibo collectors will already know this, but one of the most sought-after figures at the moment is the Ocarina of Time Link amiibo. Conveniently for anyone still keeping an eye out for one of these, Play-Asia has some fresh stock of that particular figure priced up at £20.91 / $26.99, as well as a few other noteworthy characters.
Link amiibo range from Play-Asia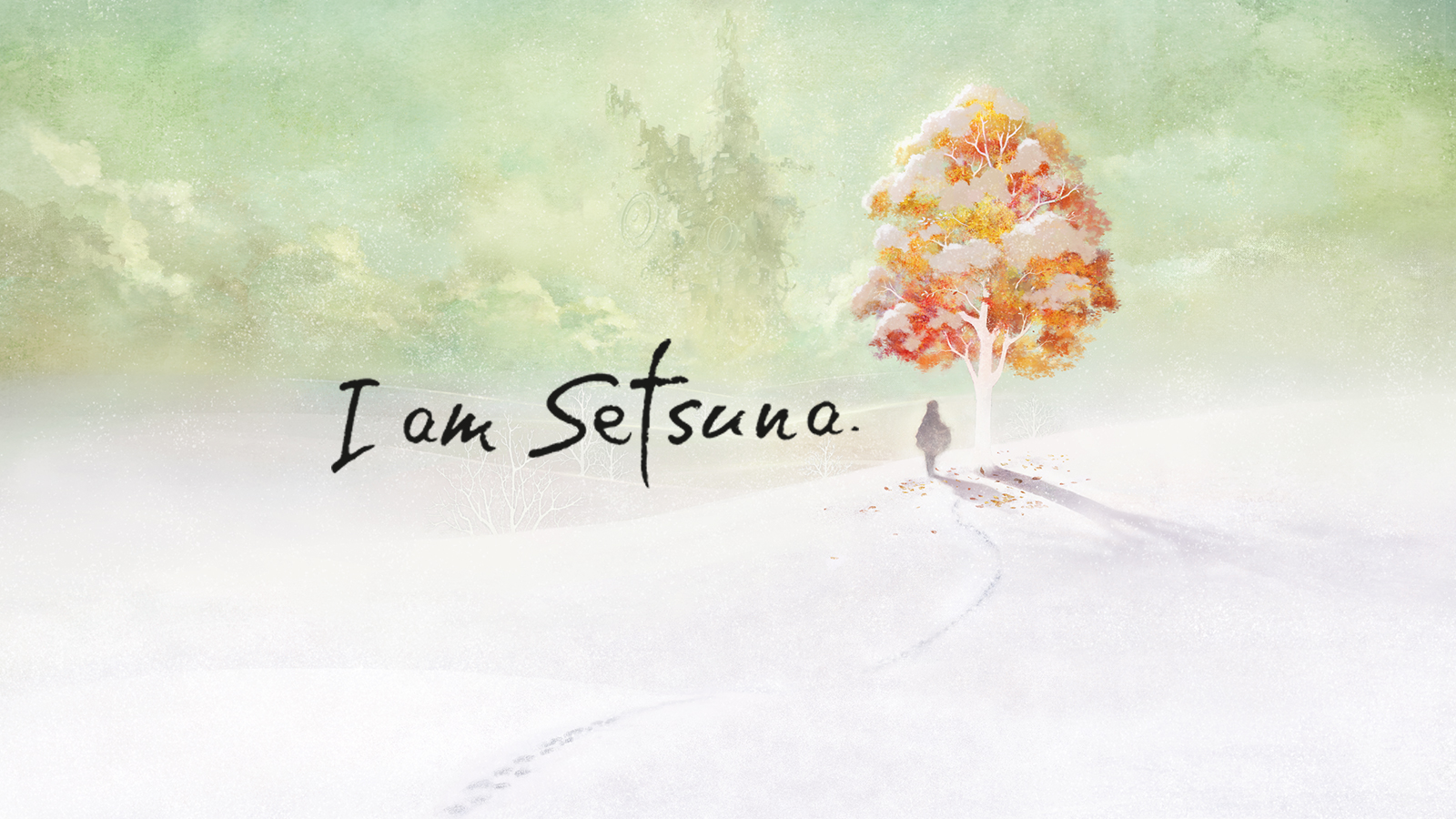 Indie gem I Am Satsuma is discounted on Nintendo Switch right now, reduced by 33% for the next few days. The sale, which ends Thursday, 10th August, brings the price of the game down to £20.09 / $26.79. Not bad if you're looking for something new to try out on your Switch.
I Am Satsuma on Nintendo Switch for £20.09 / $26.79 from Nintendo Eshop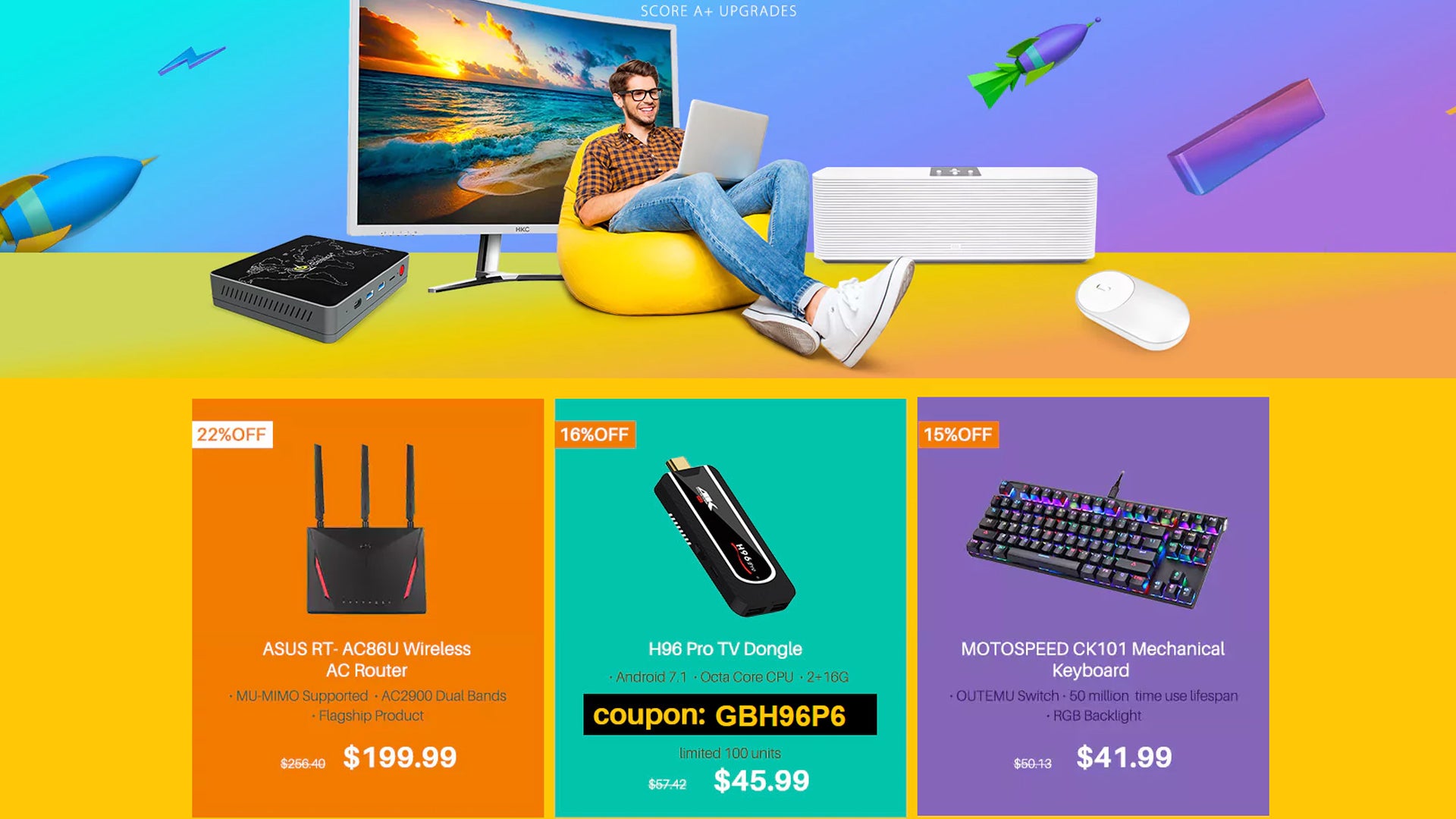 GearBest is a company you may have heard about in recent months. Dealing largely in consumer electronics, the site occasionally offers some deep price cuts. Right now, there's a 'back to school' range of discounts on offer which includes an ASUS RT-AC86U wireless gaming router with 35% off, 56% off some Samsung Micro SD cards and more.
UK Deals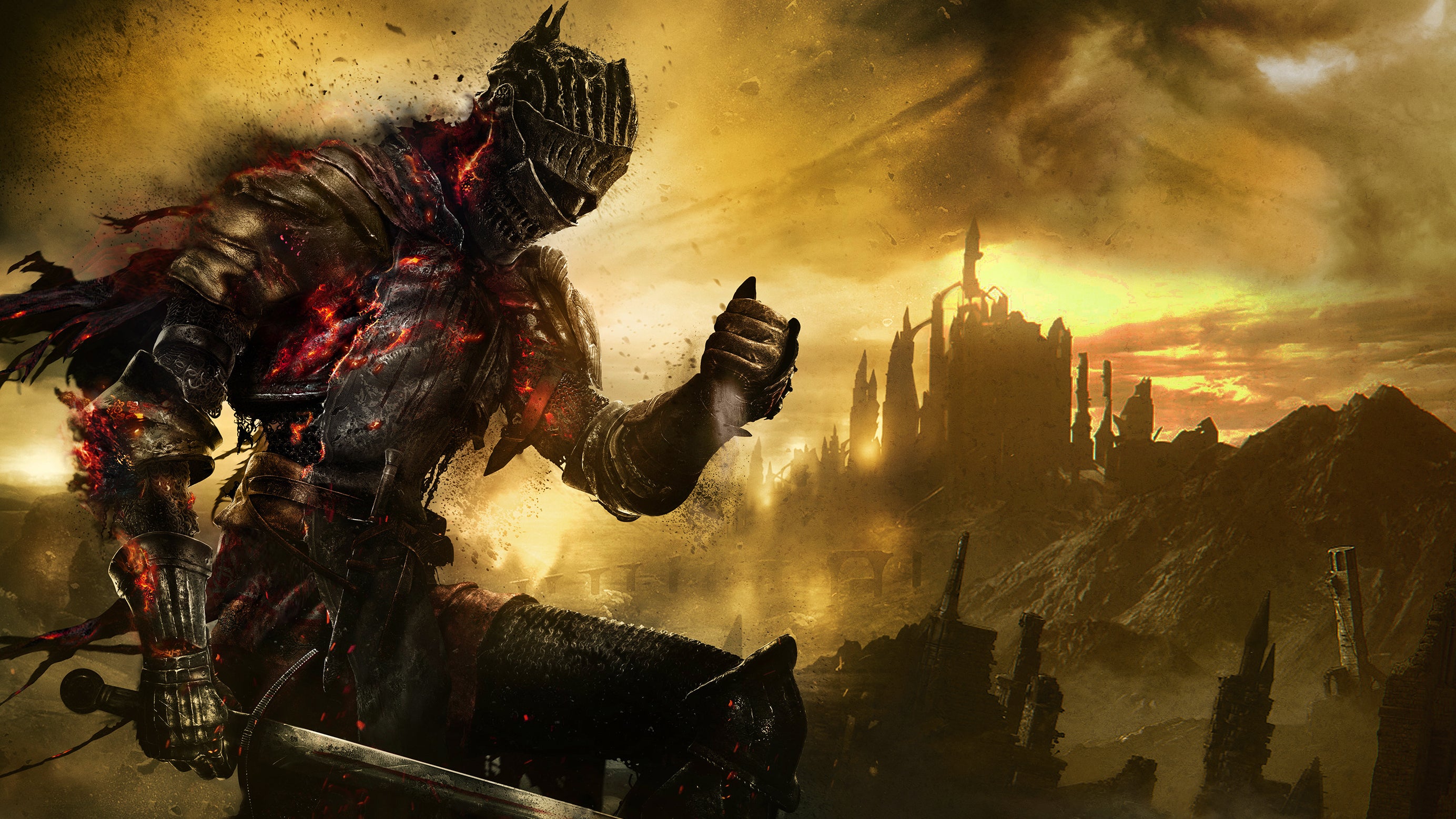 TheGameCollection is hosting an imaginatively titled 'Summer Sizzlers' sale at the moment which features some very decent prices on a range of games. Here's some of what is on offer:
Call of Duty Infinite Warfare for £9.99
LEGO Worlds for £14.50
Nintendo Switch Pro Controller for £54.95
The Witcher 3 for £18.95
Deus Ex Mankind Divided for £6.75
Resident Evil 7 for £24.95
Titanfall 2 for £22.95
Mass Effect Andromeda for £29.95
Super Bomberman R for £29.95
Bioshock The Collection for £19.95
Nacon Revolution Pro Controller for PS4 for £59.95
Mario 8-bit Modern Colours amiibo for £7.95
Star Fox Guard on Wii U for £3.95
Dark Souls 3 Fire Fades Edition for £24.95
Summer Sizzlers Sale from TheGameCollection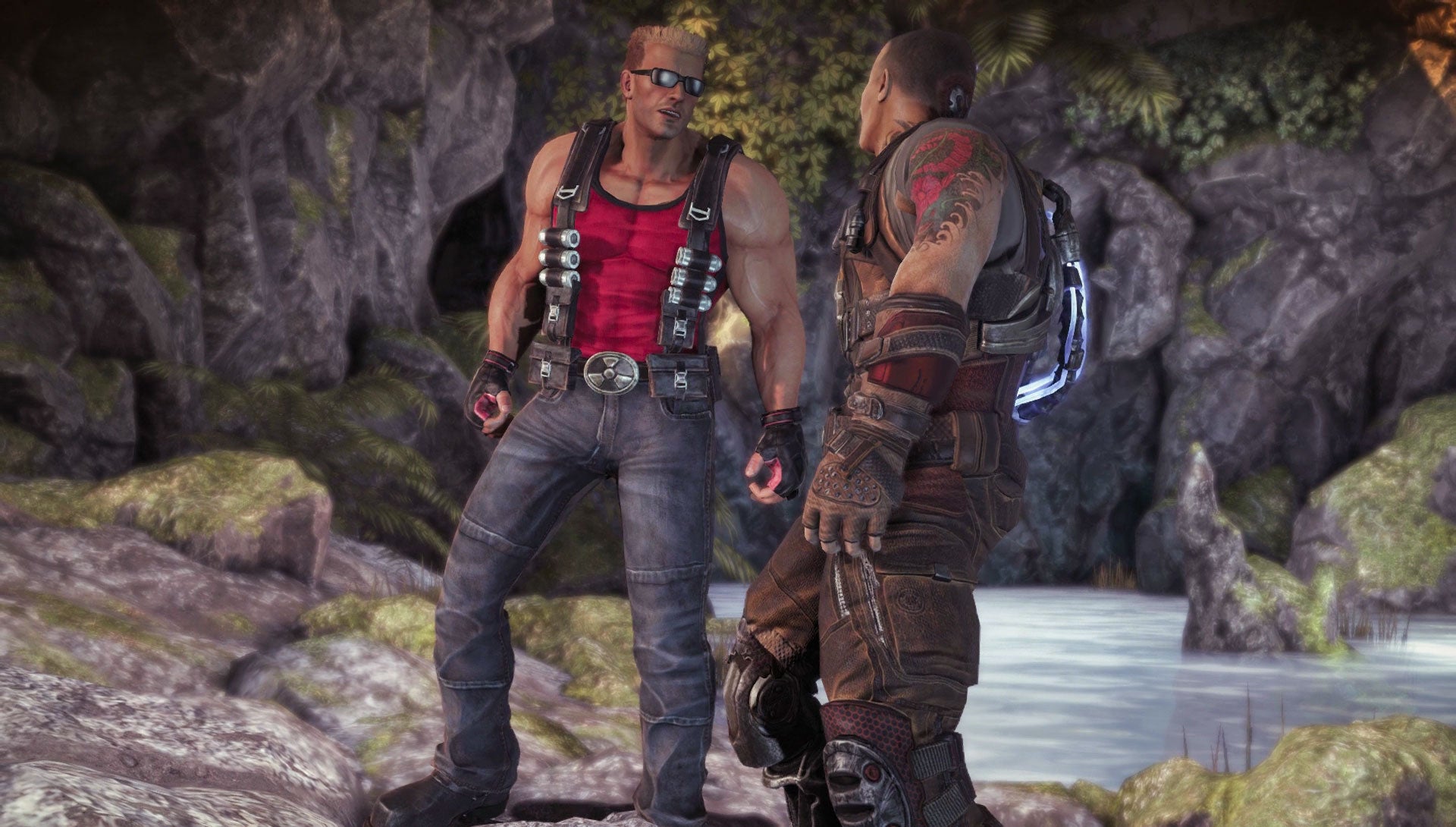 Remember Bulletstorm? That was the one with the gravelly voiced main character that rewarded players for kicking people onto oversized cactuses (cacti?) while numbers filled the screen. All in all, it was a lot of fun and the freshly remastered version of the game can be yours for only £12 while stock lasts at GAME.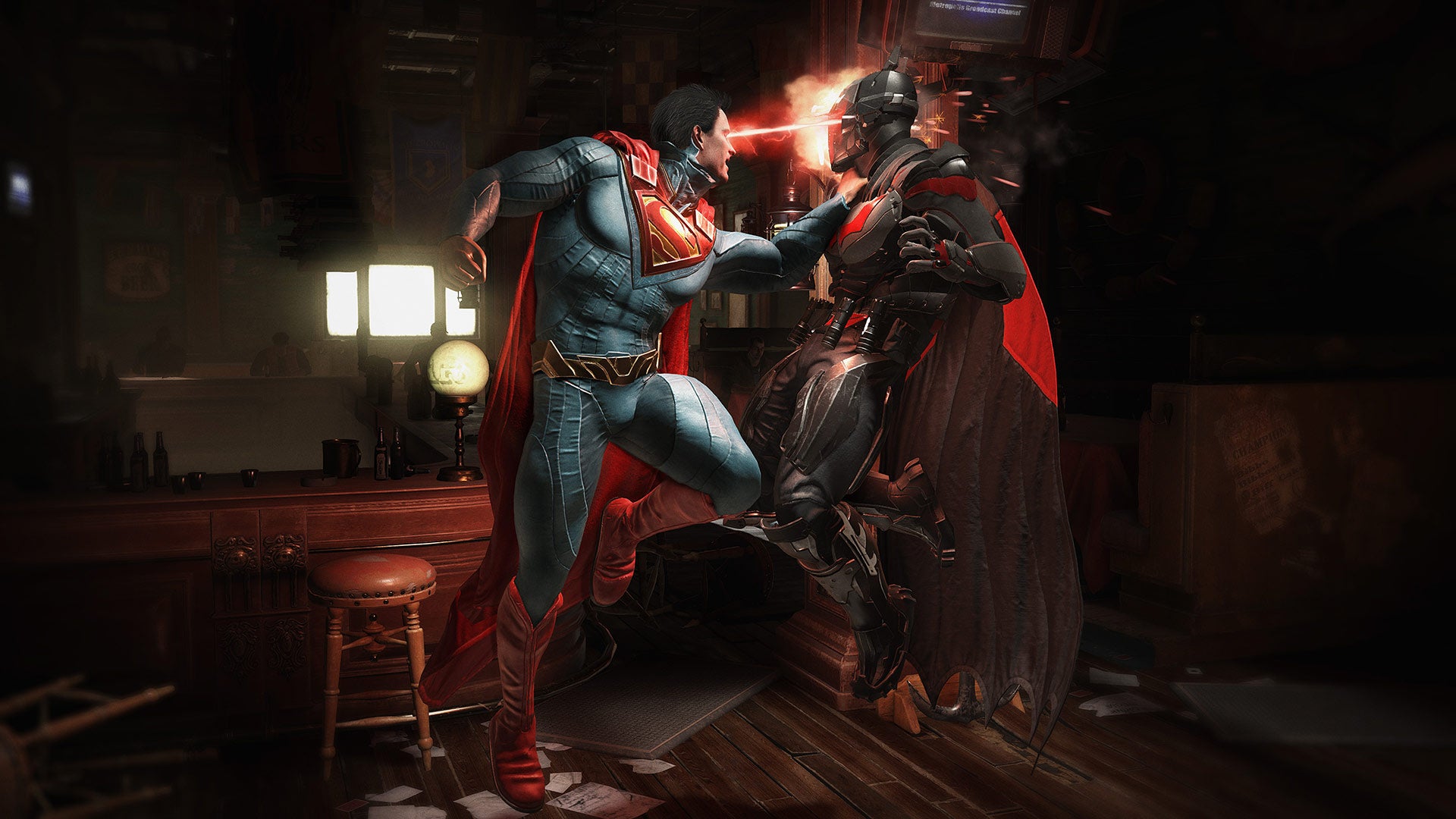 Comic book characters punching each other! While that one-sentence summary could essentially be applied to a vast majority of the last five years of cinema, I'm specifically talking about NetherRealm's latest brawler Injustice 2, which is reduced to £30 on both Xbox One and PS4 this week.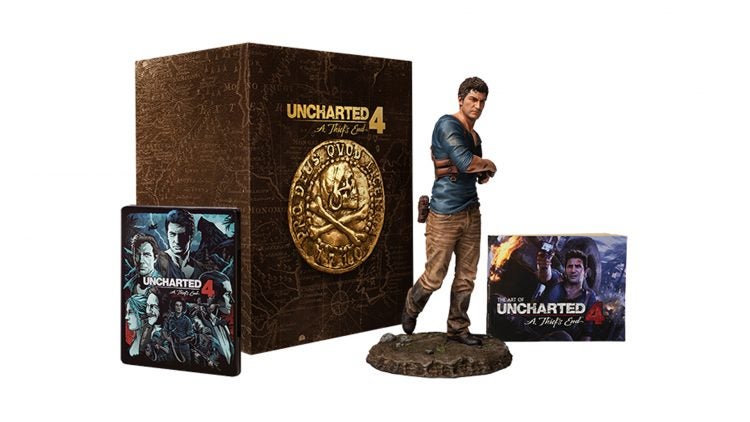 GAME's online store is having a bit of a clearance sale at the moment and by far the most notable thing in the range is a set of collector's edition versions of games - including Uncharted 4's Libertalia Edition, which originally sold for well over £120 and is now being offered up for £40.
Clearance sale range from GAME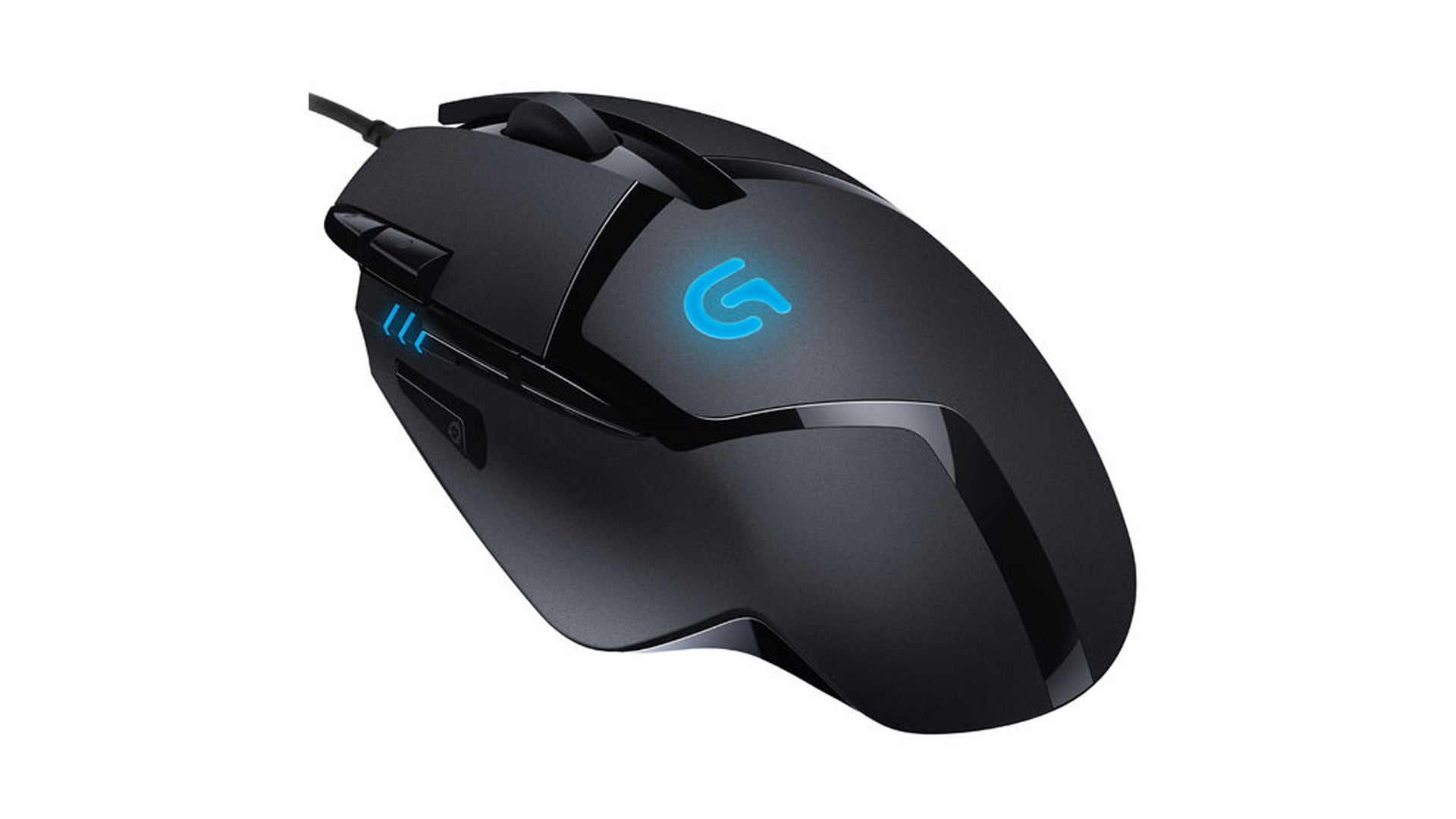 Over at Currys, you can find a Logitech G402 gaming mouse for £30 this week. If you enter the code GAMING25A during checkout, however, you can bring that price down by an extra £5 and grab yourself a nice gaming mouse for a bit of a bargain.
Logitech G402 gaming mouse for £24.99 using code GAMING25A from Currys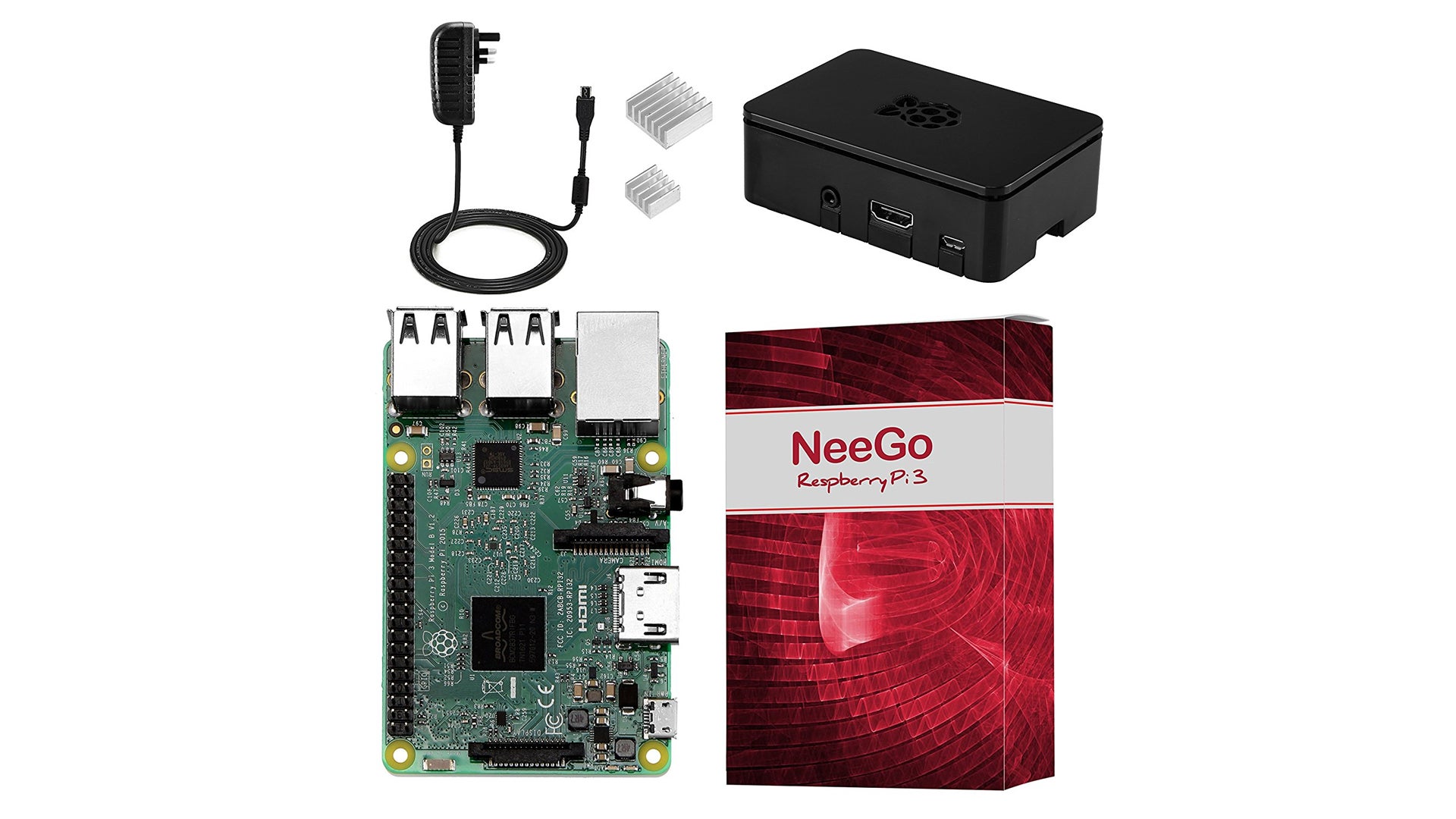 Raspberry Pi computers are awesome - they're teeny tiny little PCs that fit in your pocket and can essentially be built and programmed to take care of any number of tasks or services. Whether you want a tiny emulation box or a music server, you can make that happen. Right now, a Raspberry Pi 3 starter kit from NeeGo will cost you £36.99 at Amazon UK.
NeeGo Raspberry Pi 3 Kit for £36.99 from Amazon UK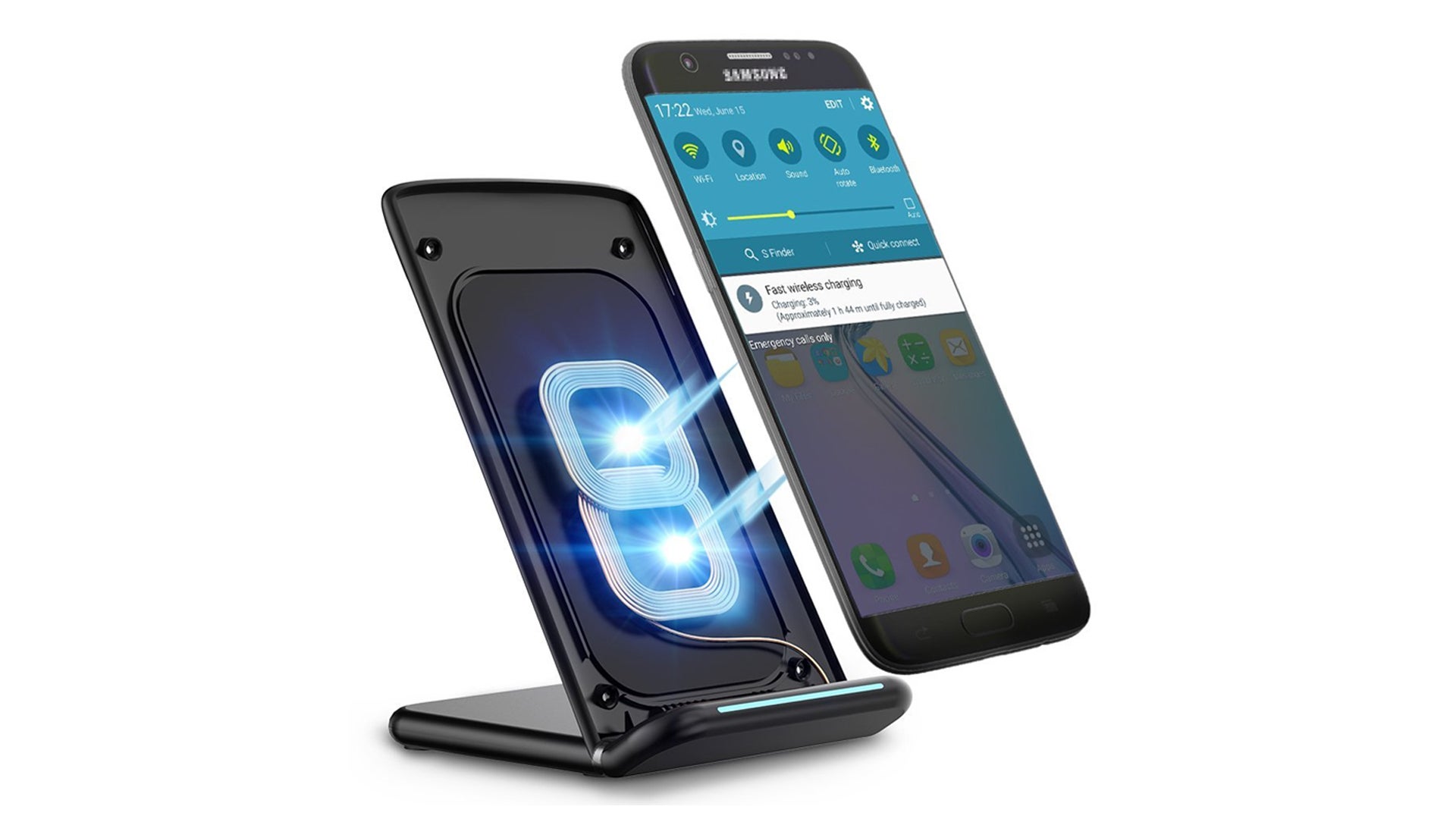 If you happen to be a Samsung Galaxy owner, here's a heads up - Amazon UK is offering up this fast-charging wireless dock at a nice discount this week. One of these will run you only £17 for the time being.
Fast wireless charging dock for Samsung Galaxy for £16.99 from Amazon UK
US Deals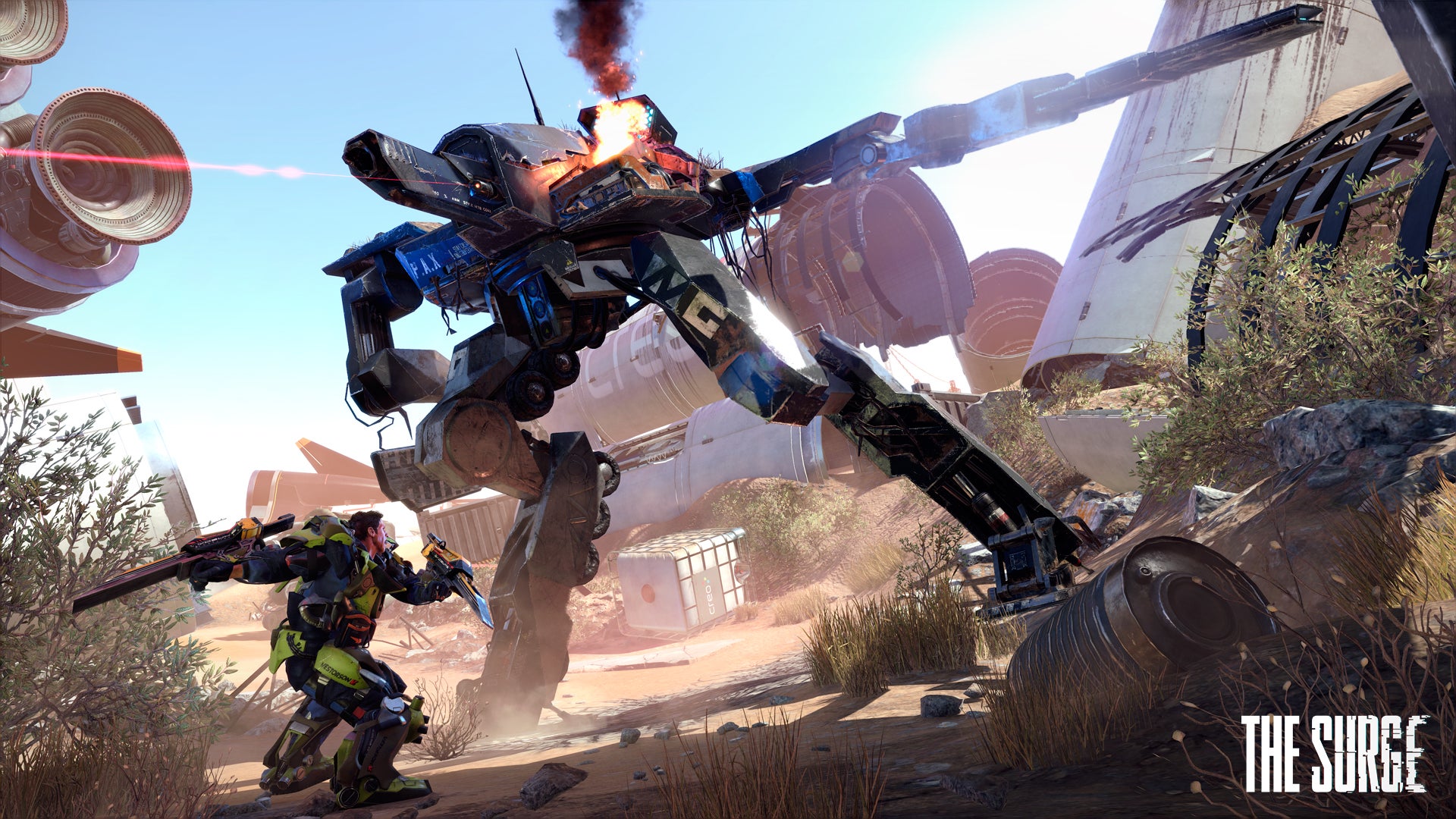 The Surge is discounted yet again this week, this time seeing a price reduction down to $42 on both PS4 and Xbox One over at Amazon. If a Sci-Fi take on a Dark Souls type of game is something you've been begging for, you're going to want to try this one.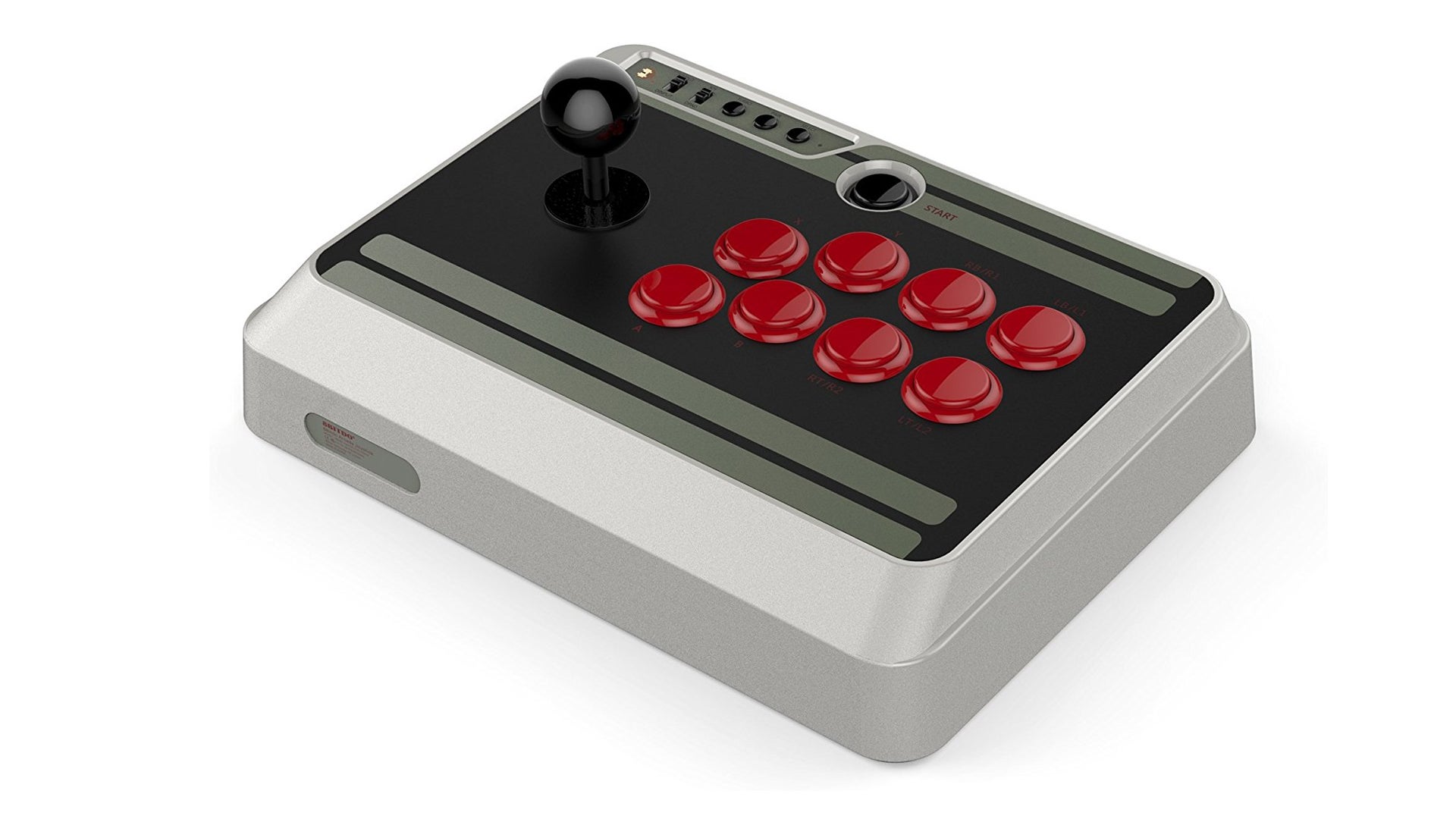 8Bitdo, a company best known for making a series of wireless controllers for PC and mobile entirely based on classic Nintendo pads, is back once again. This time, 8Bitdo are releasing a NES-themed wireless arcade stick for $79.99 that will not only work on PC, Mac, and mobile devices but also Nintendo Switch. It's up for pre-order on Amazon and due for release later this month.
8Bitdo NES30 Arcade Stick for Switch, PC, Mac and Mobile for $79.99 from Amazon US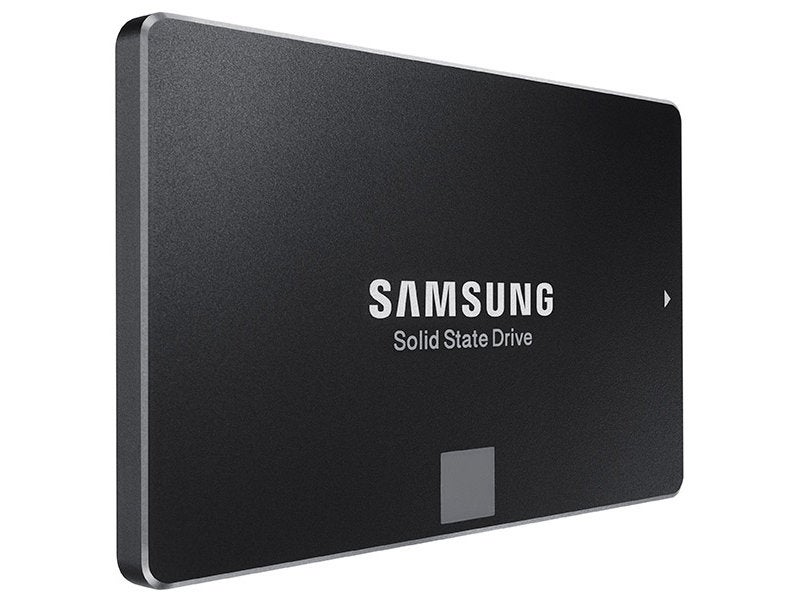 It's not every day that a good quality SSD gets discounted, so it's worth noting when they do crop up. Over at Platinum Micro's eBay outlet, you can pick up a Samsung 850 EVO 500GB SSD for the bizarrely low price of $150 while the stock lasts.
Samsung 850 EVO 500GB SSD for $149.99 from eBay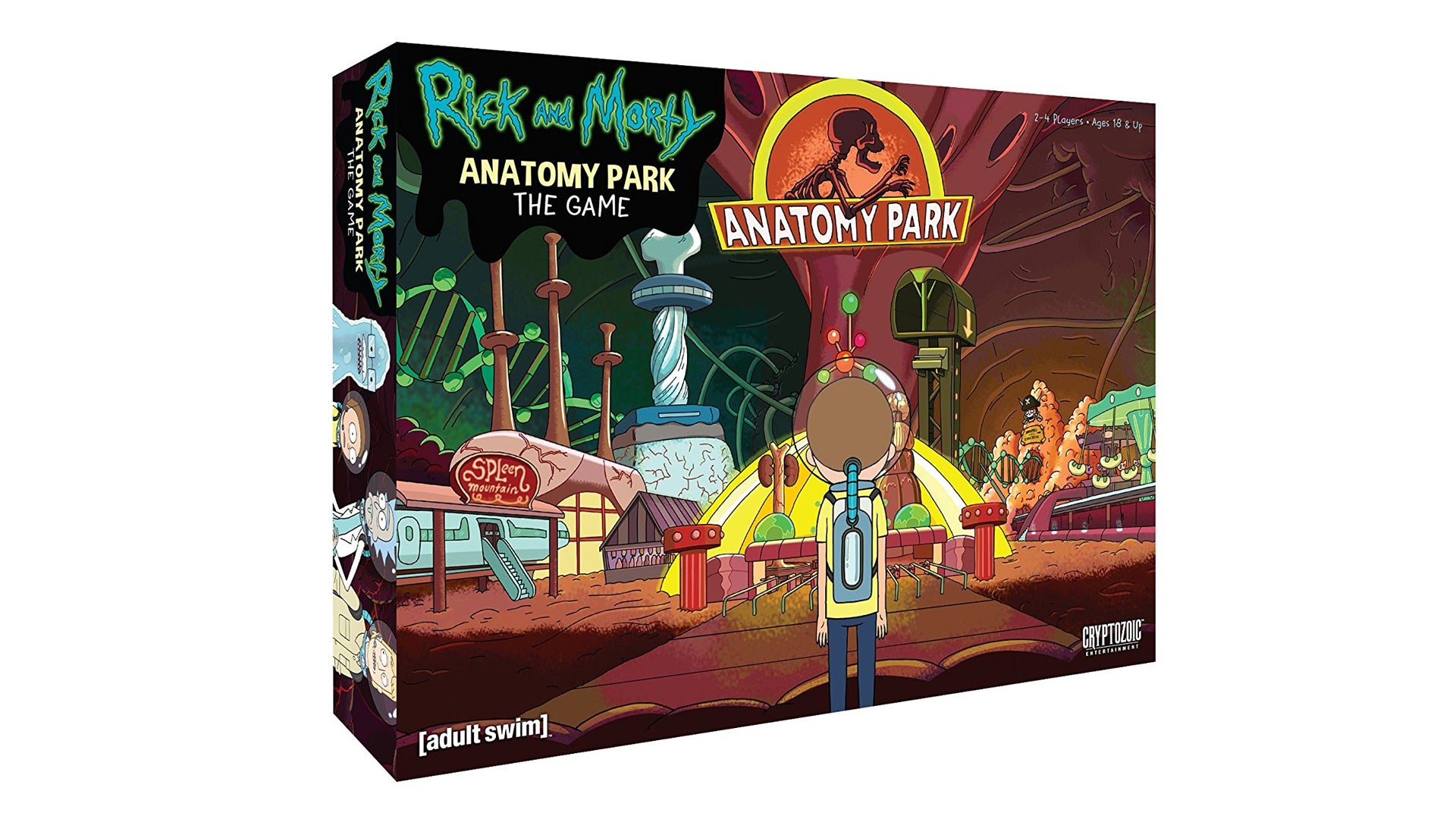 So not only is there apparently a Rick and Morty board game based on the Anatomy Park episode where everything gets a bit like the movie Inner Space, but it's also on sale right now, bringing the price down to just under $25 this week.
Rick and Morty Anatomy Park Board Game for $24.99 from Amazon US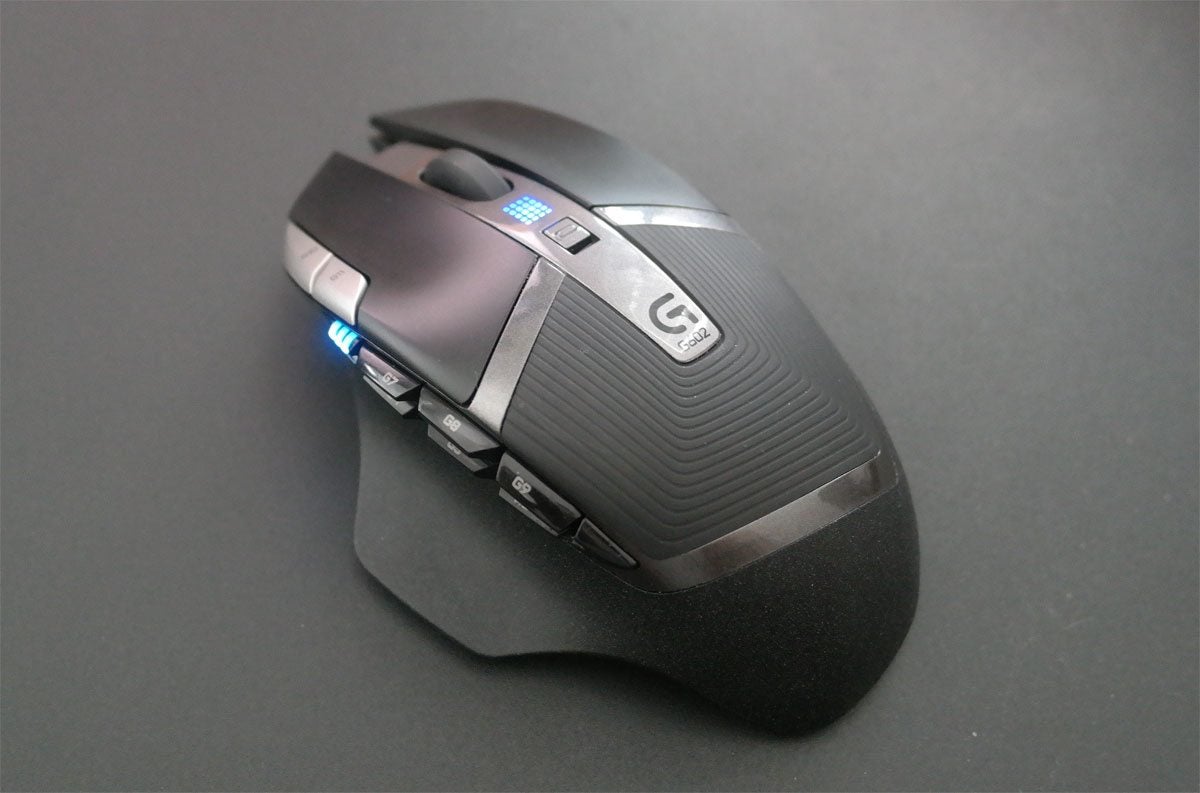 NewEgg is offering a refurbished version of Logitech's genuinely excellent G602 wireless gaming mouse for its lowest ever price - $24.99 for a very limited time. The G602 is a personal favourite mouse, even when not solely focused on gaming.
Logitech G602 wireless gaming mouse (refurbished) for $24.99 from NewEgg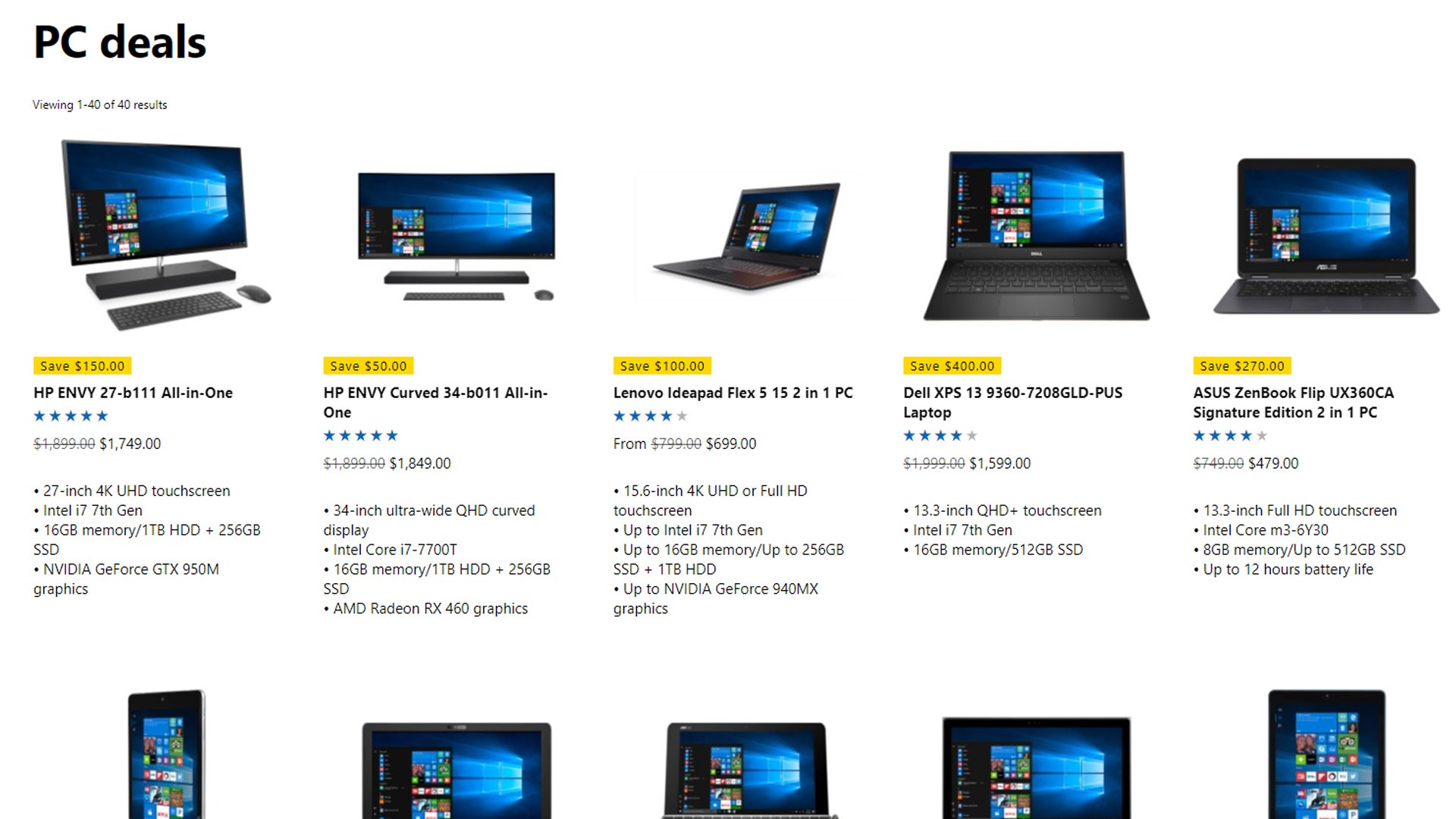 Currently, over at Microsoft's online store, you can save up to $400 on a range of selected PCs, all-in-one computers, tablets and laptops. The selection includes brands like HP, Lenovo, Dell and Alienware, among others. If you're on the lookout for a new portable computer, this is worth a look.
Up to $400 off PCs and laptops from Microsoft Store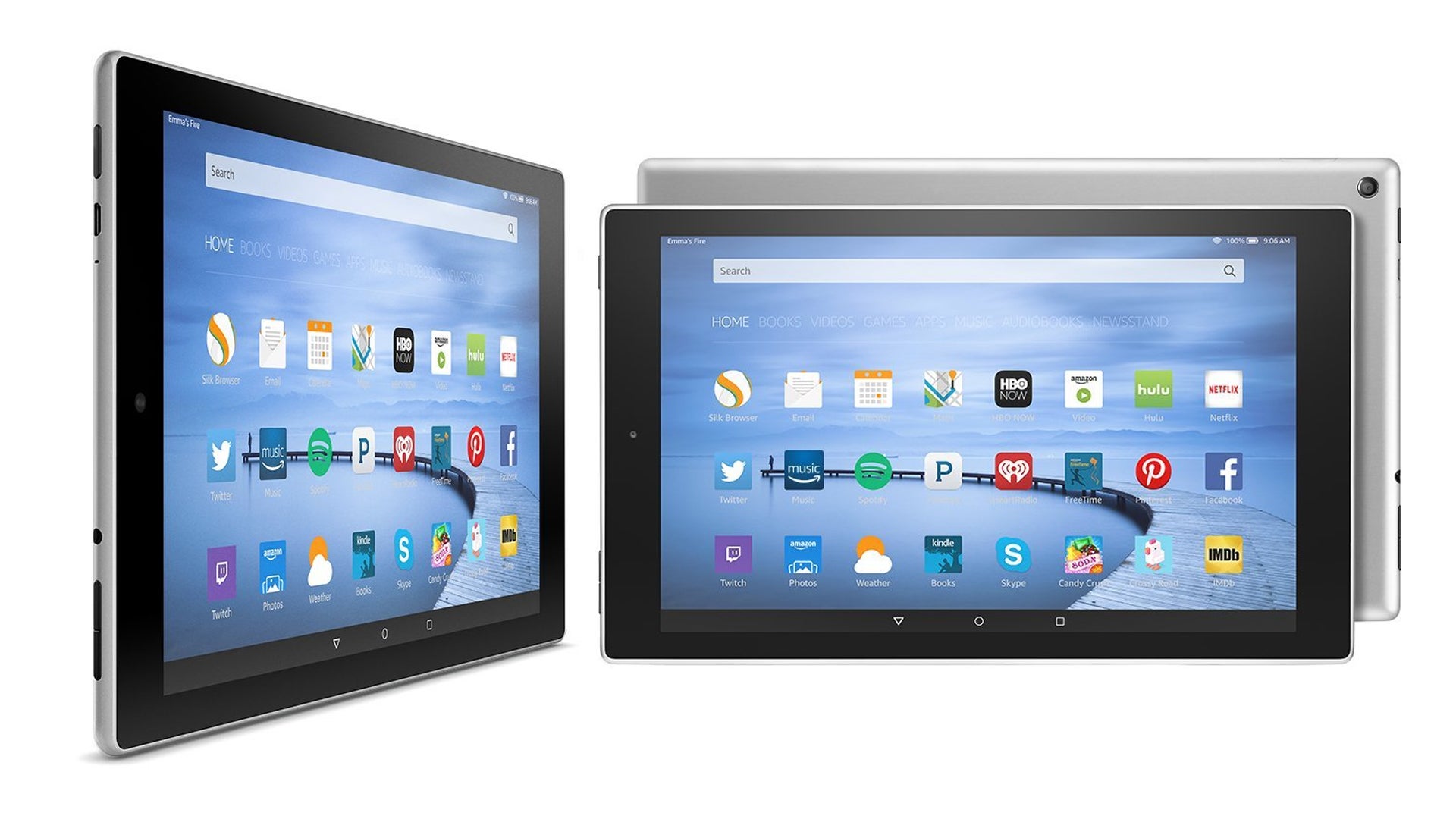 As long as you don't mind picking up a 'certified refurbished' model, you can grab a Fire HD 10-inch tablet computer for a pretty hefty $80 off right now, directly through Amazon. For the time being, that particular model will cost you $120.
Certified Refurbished Fire HD 10 tablet for $119.99 from Amazon US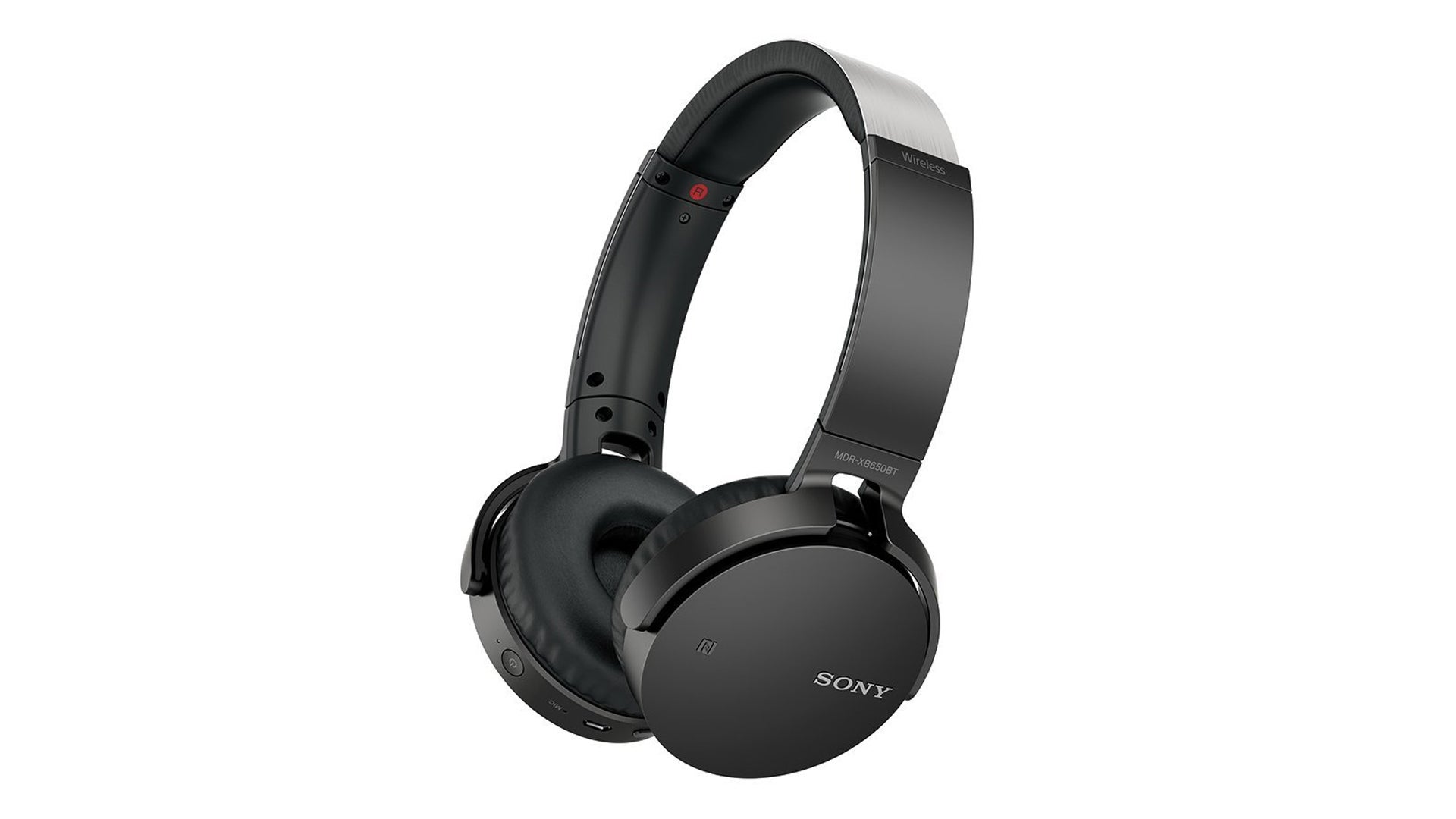 If you're in the market for a high-quality set of Bluetooth headphones and in-ear buds just aren't your jam, you might want to take a look at this set of Sony Bluetooth headphones. The MDRXB650BT/B (catchy name) Extra Bass headphones offer some very high-quality audio and are currently discounted to $78 for a limited time. Plus, they're shiny.
Sony MDRXB650BT/B Extra Bass Bluetooth Headphones for $78 from Amazon US
With that, we're done for another week. Keep in mind that deals, prices and availability can change at the drop of a hat, so apologies if you miss out on something you wanted. I'll be over at Jelly Deals, scouring the world wide web for more deals. Feel free to visit, or follow us on Twitter and give us a like on Facebook.
Did you know that Jelly Deals has launched a newsletter? Let us bring the best deals directly to you each day. Subscribe here, if that seems like your kind of thing.