Jelly Deals roundup: PS4 Pro bundles, 4K OLED TV, Horror classics and more
Plus, Bayonetta 2 for a tenner.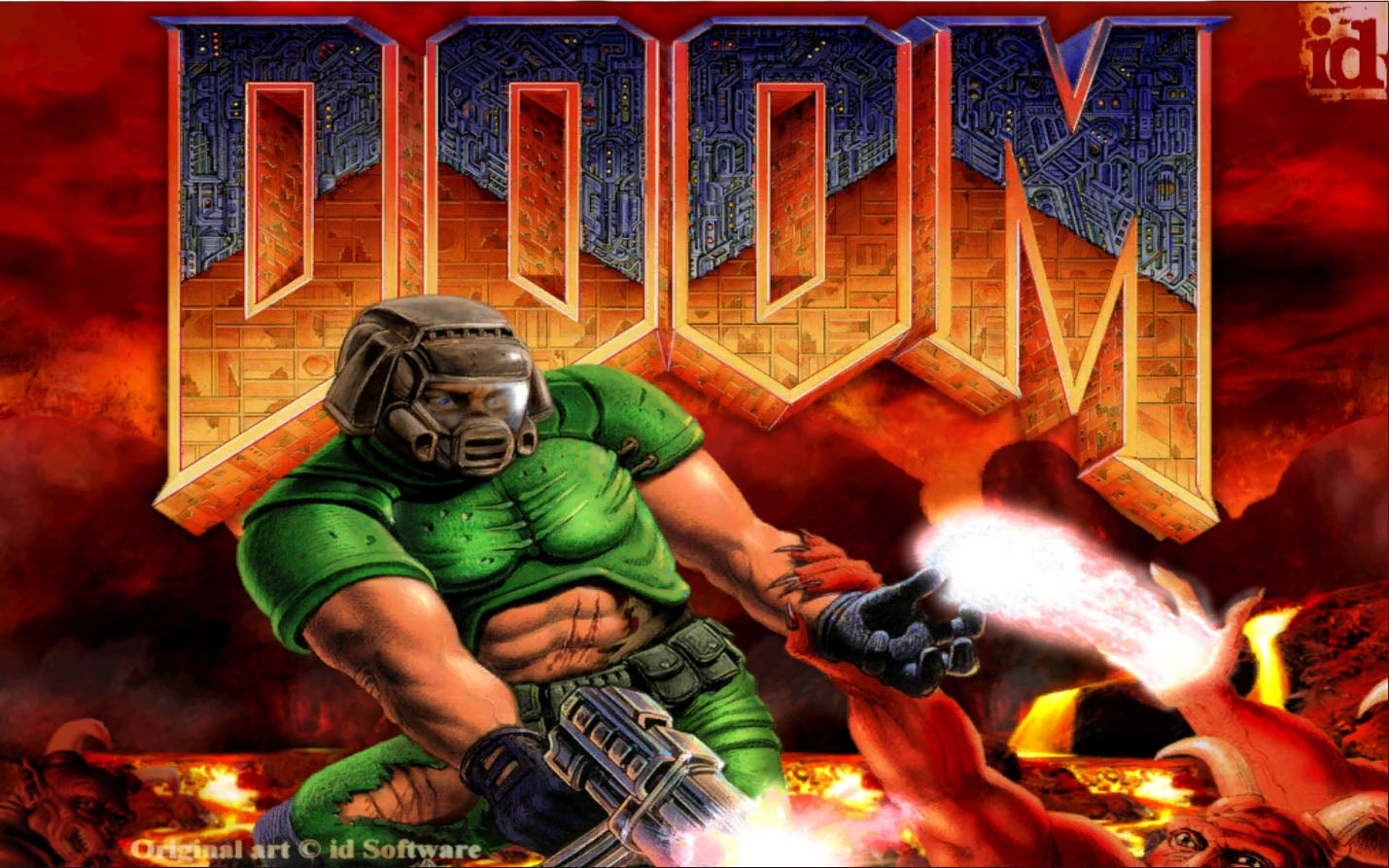 A note from the editor: Jelly Deals is a deals site launched by our parent company, Gamer Network, with a mission to find the best bargains out there. Look out for the Jelly Deals roundup of reduced-price games and kit every Saturday on Eurogamer.
---
There's a whole new batch of the week's best gaming and tech deals to check out today, including one of the best ever prices on LG's masterpiece 4K OLED television at its lowest price yet. You've also got mere days to prepare before Yakuza Kiwami finally releases in the west this coming Tuesday, so get ready for that. I know I will, I need my Majima fix.
As for the deals, as usual we've got deals that'll work in the UK, deals that'll work in the US and some deals that will work in both the UK and US, as well as presumably many other places. Let's get started.
UK & US Deals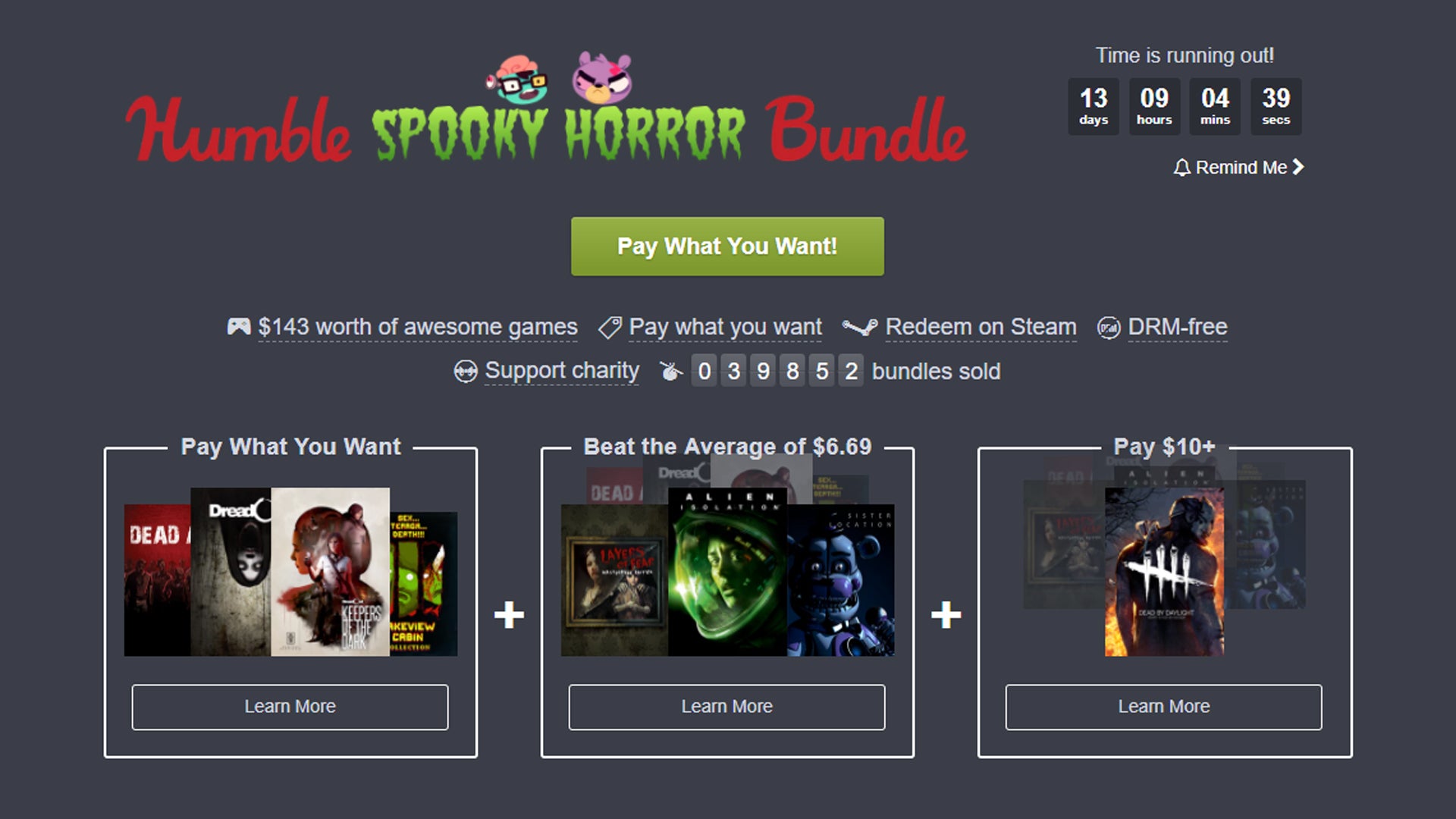 If you fancy a couple of cheap thrills, you can get just that with Humble's latest bundle - the Humble 'Spooky Horror' Bundle. That name could probably have used some work.
Here's what you can get for the next couple of weeks.
Pay what you want
Dead Age
DreadOut
DreadOut: Keepers of the Dark
Lakeview Cabin Collection
Pay more than the average
Layers of Fear: Masterpiece Edition
Alien Isolation
Five Nights at Freddy's: Sister Location
Pay $10 (£7.79) or more
Pay what you want for the Humble Spooky Horror Bundle
It's also worth noting that, as it's almost the end of August, you've got a very limited amount of time to sign up to Humble Monthly and get a copy of Killing Floor 2 for £10 / $12, alongside a stack of games that will be unveiled early next week.
Killing Floor 2 on PC (Steam) for £10 / $12 from Humble Monthly
GOG is offering up some of history's all-time best first-person shooters for dirt cheap this week - all of which conveniently found themselves under the Bethesda umbrella, making this the Bethesda Shooter collection. Here's what you can get:
DOOM II & Final DOOM for £1.99 / $2.49 / €2.29
Ultimate DOOM for £1.19 / $1.49 / €1.39
Quake II: Quad Damage for £1.99 / $2.49 / €2.29
Quake III: Gold for £2.99 / $3.74 / €3.39
Quake: The Offering for £1.99 / $2.49 / €2.29
Return to Castle Wolfenstein for £1.19 / $1.49 / €1.39
Wolfenstein 3D & The Spear of Destiny for £1.99 / $2.49 / €2.29
Up to 75% off Bethesda Shooters from GOG.com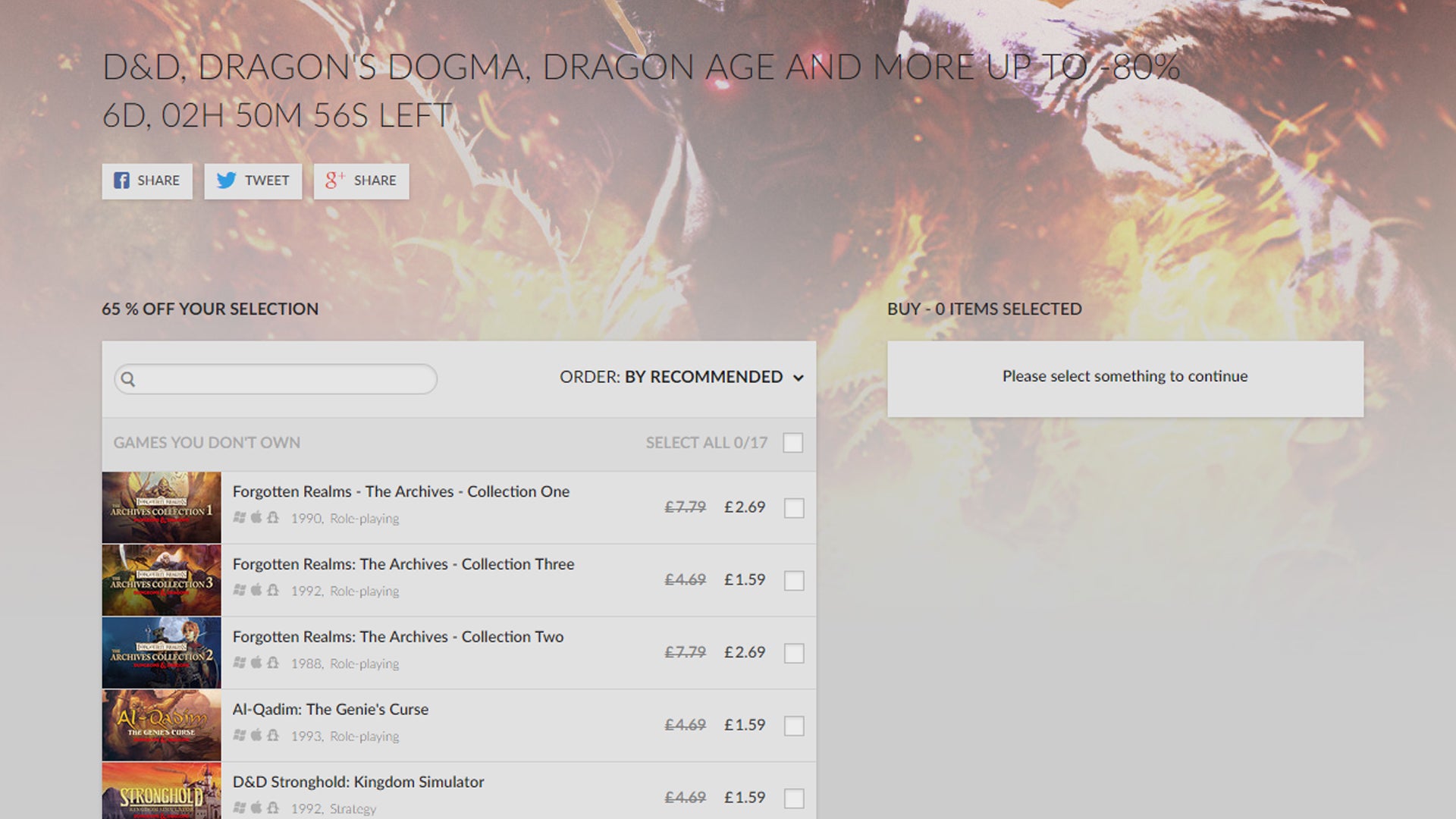 It's all gone a bit D&D in GOG's Weekly Sale offerings this time around. You can save up to 80% on titles from the Dungeons and Dragons, Dragon's Dogma, Dragon Age and Mount and Blade franchises this week. Also, Dead Space and Crysis for some reason.
Some highlights:
Dungeons and Dragons: Ravenloft Series for £2.69 / $3.39 / €3.09
Dragon's Dogma: Dark Arisen for £9.59 / $11.99 / €11.99
Dragon Age Origins Ultimate Edition for £3.09 / $3.99 / €3.99
Dead Space for £3.79 / $4.99 / €4.59
Crysis for £3.79 / $4.99 / €4.59
Mount and Blade for £1.59 / $2.49 / €1.99
Mount and Blade Warband for £3.09 / $3.99 / €3.99
Up to 80% off the GOG Weekly Sale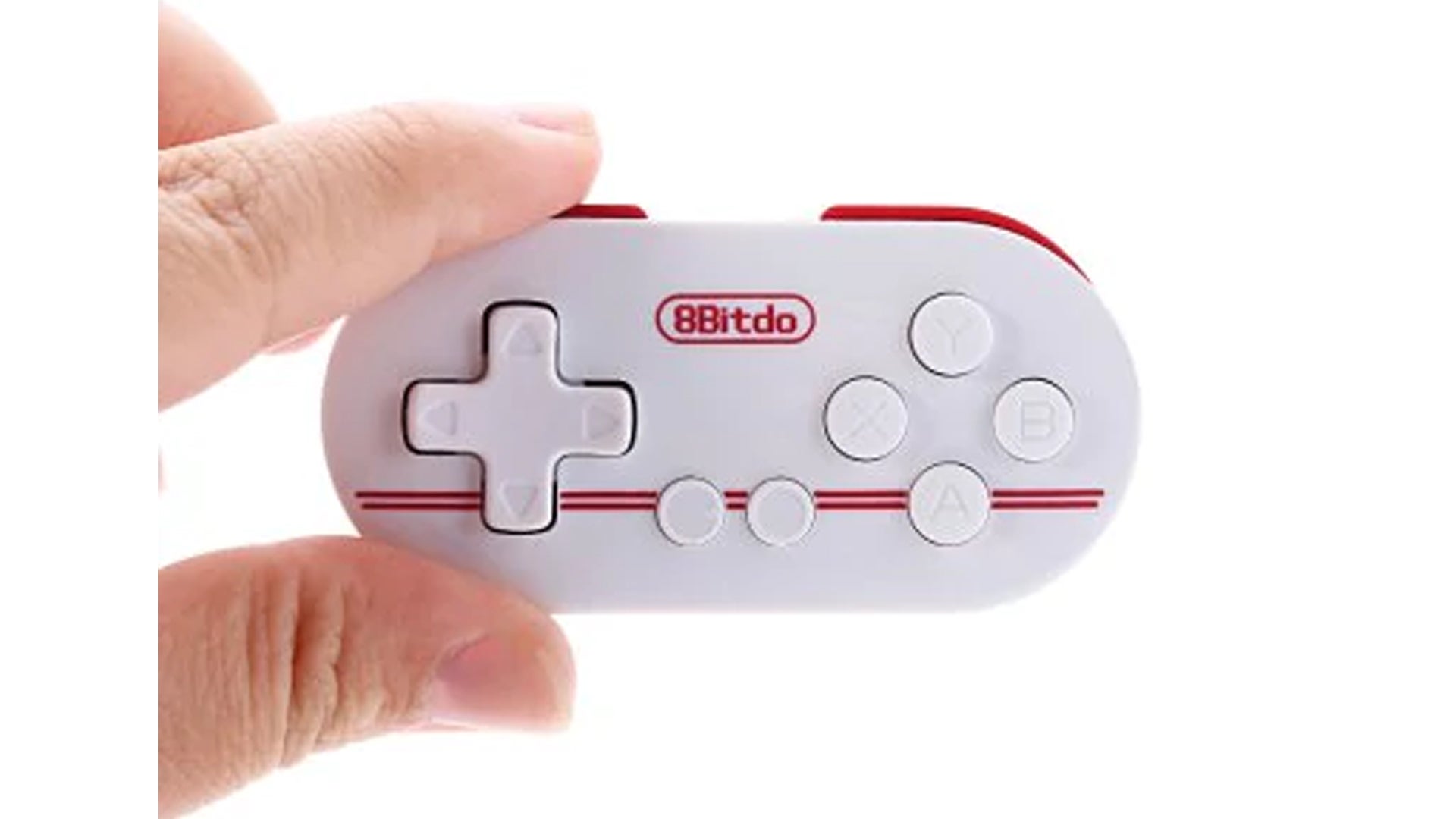 8Bitdo, a company best known for making those Bluetooth controllers that look like SNES and NES controllers, has got a very tiny alternative to regular wireless controllers for you. The ZERO FC30 Bluetooth pad is small enough to fit on a keyring but still manages to be fully compatible with iOS, Android, PC, Mac and even Nintendo Switch. Plus, it'll only cost you £6 / $8.
8Bitdo ZERO FC30 Bluetooth controller for PC/Mobile/Switch for £5.94 / $7.69 from GearBest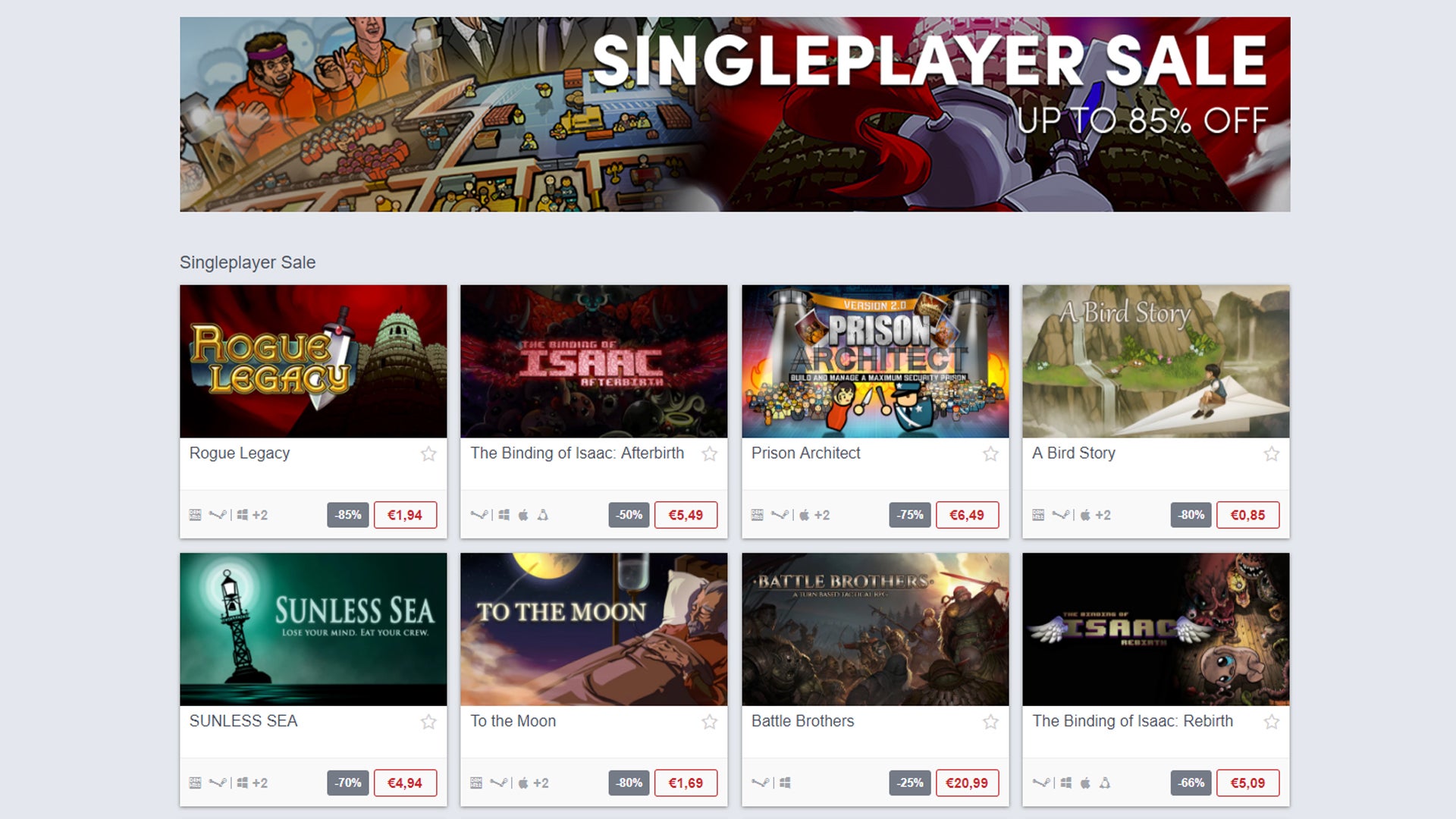 Humble is celebrating introverts this week with a sale offering up to 85% off some of the best single player games of recent years. The range includes titles like Rogue Legacy, Prison Architect, The Binding of Isaac, To The Moon, Reigns, Hacknet, The Stanley Parable, and more.
Highlights:
Rogue Legacy for £1.79 / $2.24 / €1.94
The Binding of Isaac: Afterbirth for £5.49 / $5.49 / €5.49
The Binding of Isaac: Rebirth for £3.73 / $5.09 / €5.09
To The Moon for £1.59 / $1.99 / €1.69
Sunless Sea for £4.49 / $5.69 / €4.94
Reigns for £1.24 / $1.49 / €1.49
The Stanley Parable for £2.46 / $3.74 / €2.99
Hacknet for £3.49 / $4.99 / €4.99
Orwell for £4.68 / $6.69 / €6.69
Infinifactory for £9.49 / $12.49 / €11.49
Mini Metro for £3.99 / $4.99 / €4.24
Up to 85% off Single Player Sale from Humble Store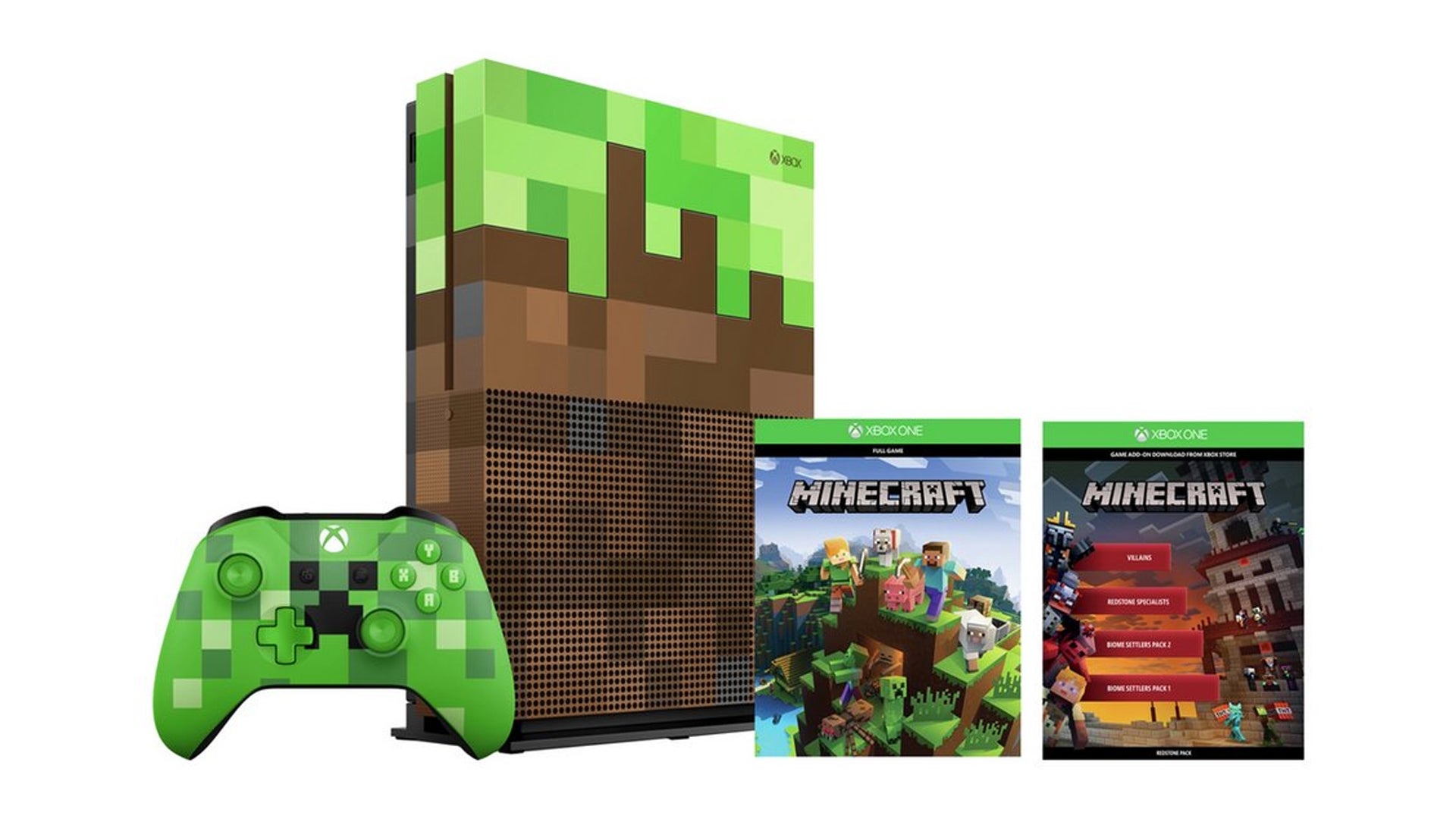 The second of two brand-new consoles Microsoft announced over the weekend, the Minecraft-themed limited edition Xbox One S features dirt and grass blocks designs across the front of the box, with a translucent back panel featuring Redstone wires that will light up when the console is switched on. On top of that, the box will make Minecraft sounds when turned on and off, features a controller designed after a Creeper, a vertical stand, a 1TB hard drive and a copy of the game with some bonus DLC. All that will cost you £350.
For the die-hard Minecraft fans out there, Microsoft is also offering a Minecraft Pig skinned Xbox One controller, available to order separately for £65 / $75.
UK Deals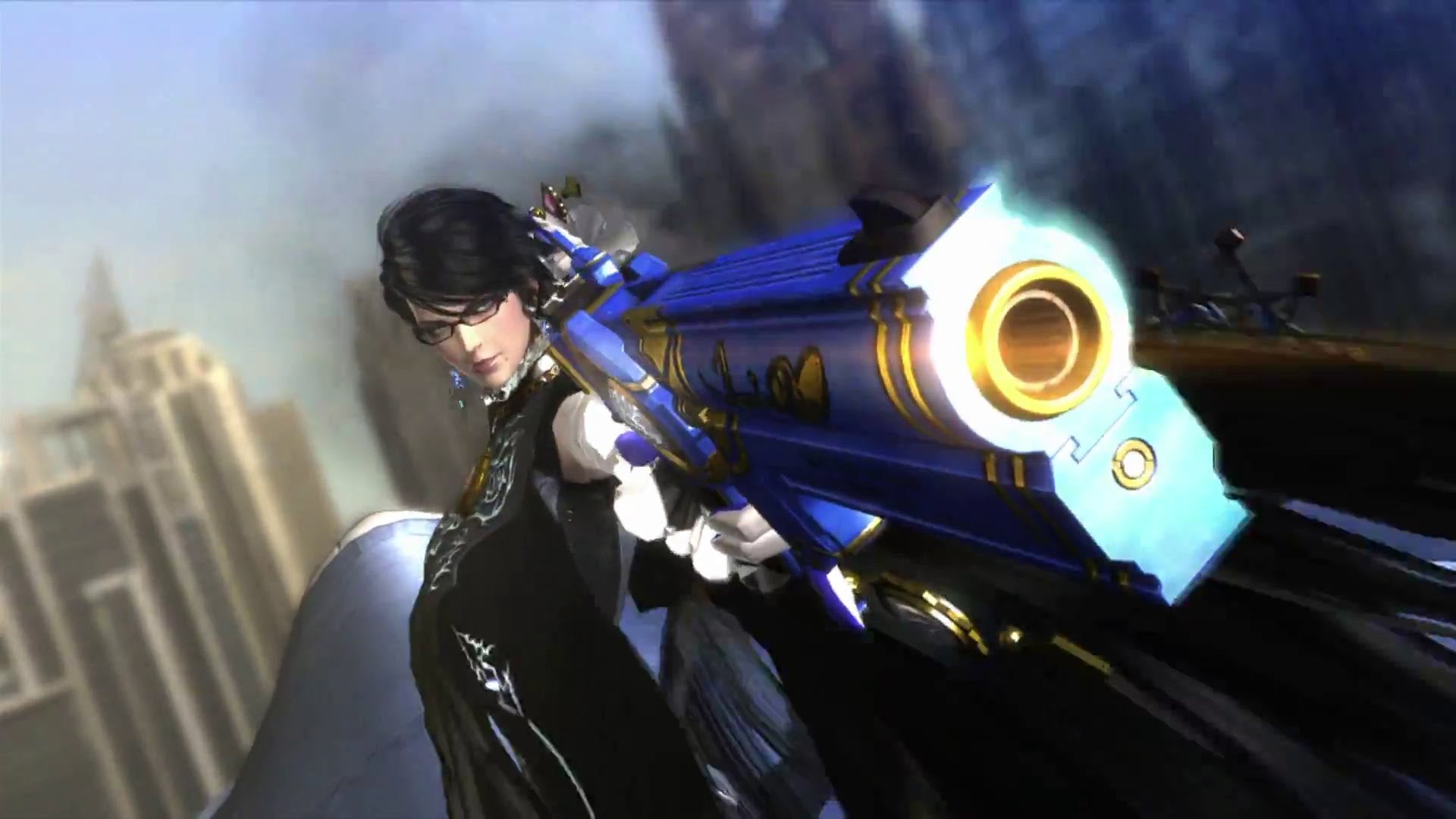 Bayonetta 2 is, for all of its cult following, still a bit of an under-appreciated gem. If you've got a Wii U console lying about and lack this one, you can grab a boxed copy for only £9.99 right now by going through Argos' eBay outlet.
Bayonetta 2 on Wii U for £9.99 from Argos via eBay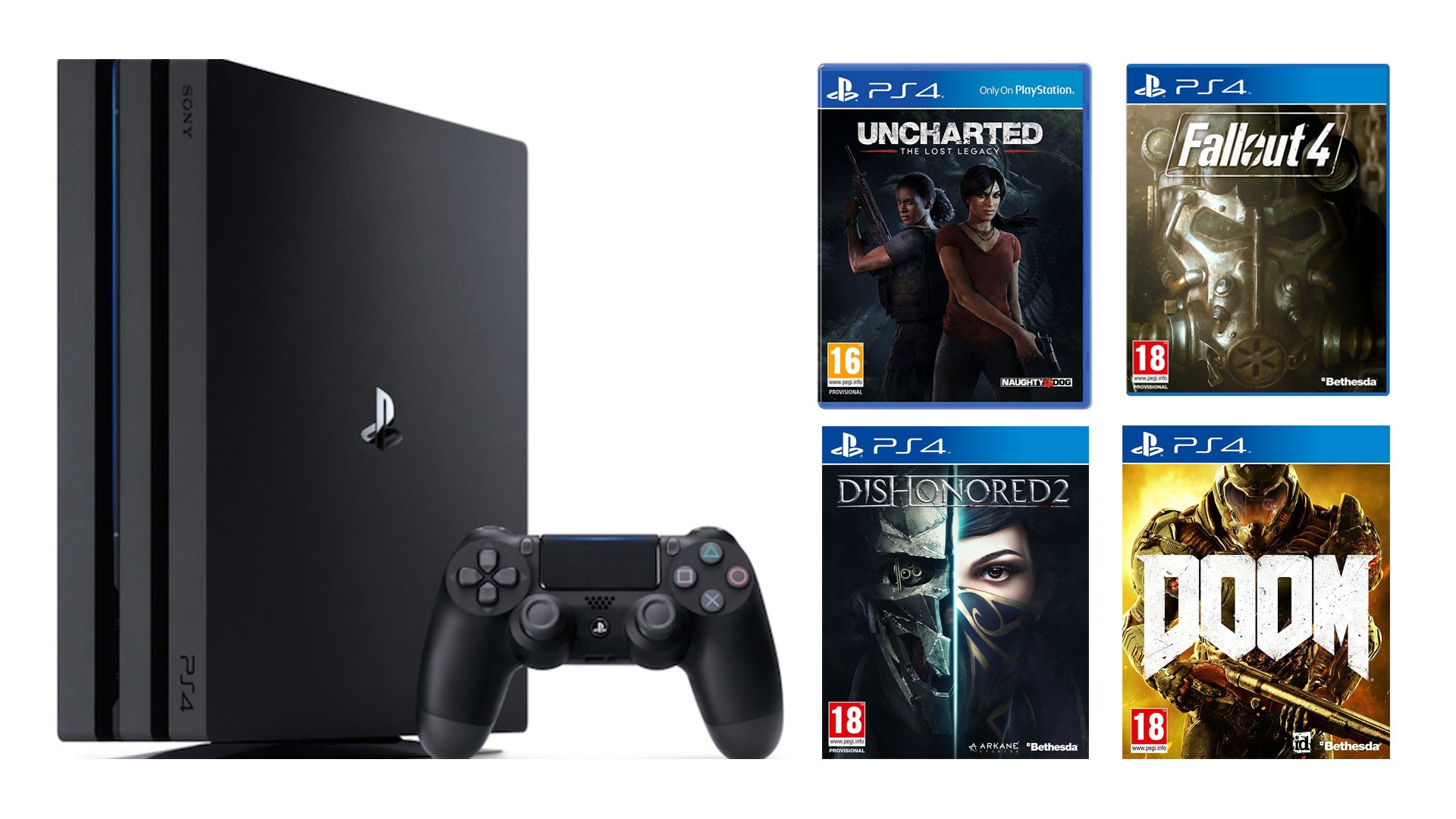 You can pick up one of the absolute best PS4 Pro deals we've ever seen at Tesco this week. Head over there and add a PS4 Pro 1TB console to your basket, then go ahead and add Uncharted The Lost Legacy, Dishonored 2, Doom, Fallout 4 and a 3 month PS Plus membership to your basket. The whole thing will add up to £349.99. Then, use the code TDX-WFTW during checkout to get an extra £20 off, bringing the lot down to £329.99.
PS4 Pro 1TB with Dishonored 2, Doom, Fallout 4, Uncharted: The Lost Legacy and 3 months PS Plus for £329.99 using code TDX-WFTW from Tesco Direct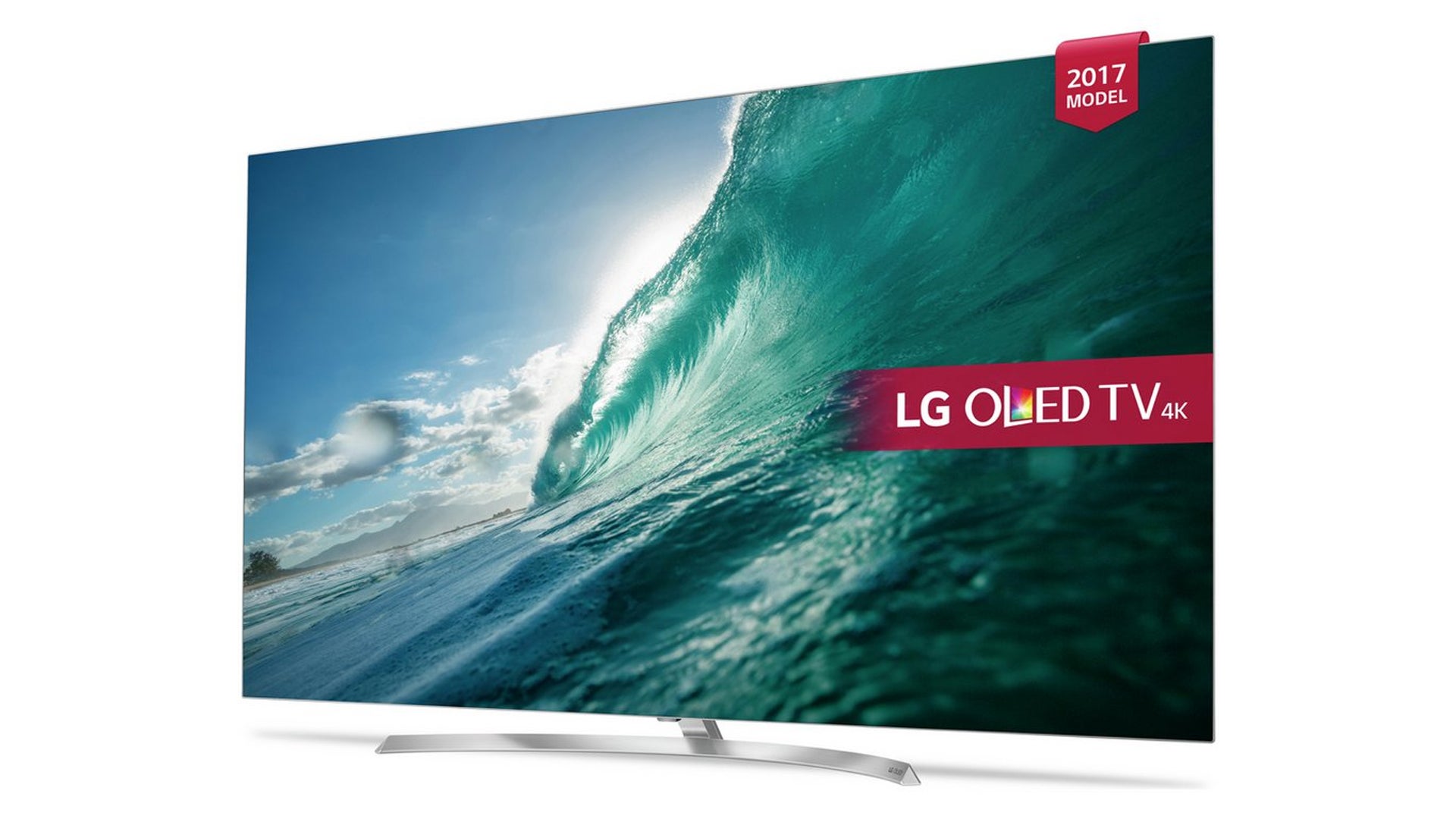 Once more there's a deal on an OLED 4K television that makes me question exactly how far I can stretch my overdraft. This time, the 2017 edition of LG's masterpiece 55-inch OLED 4K set with HDR is down to £1799.10 when you enter the code TVSAVE at Argos.
LG 2017 OLED 55-inch 4K TV with HDR for £1799.10 using code TVSAVE from Argos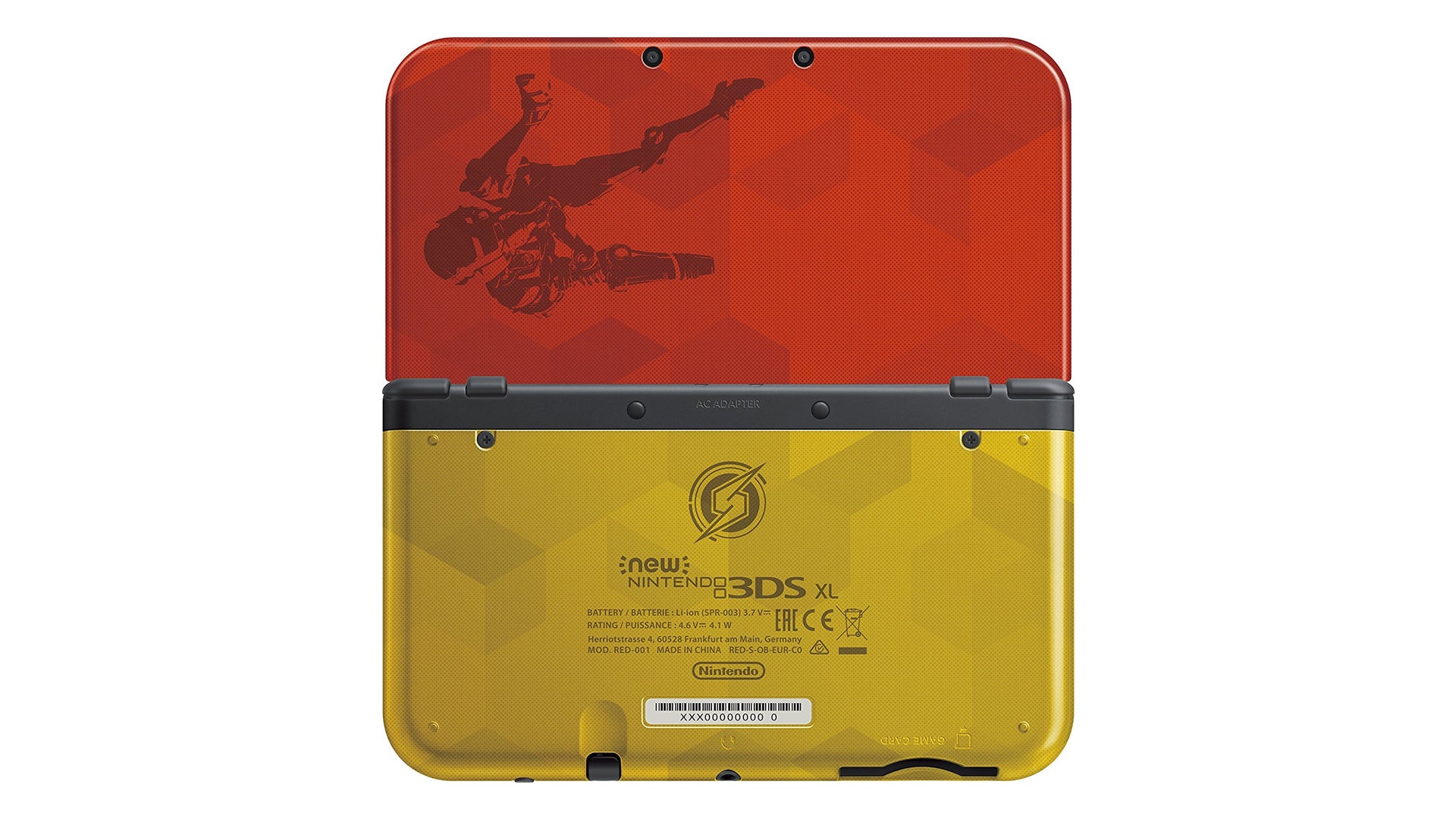 Amazon is offering up a set of vouchers in response to Tesco's money off promos this week. Most notably, this means you can get the upcoming Samus Edition of Nintendo's New 3DS XL for only £159.99 when you enter the code VG20OFF150 during checkout. If so inclined, you can also use code VG5OFF35 to get £5 off a £35 or more spend or code VG10OFF75 to get a tenner off a £75 spend.
New Nintendo 3DS XL Samus Edition for £159.99 using code VG20OFF150 from Amazon UK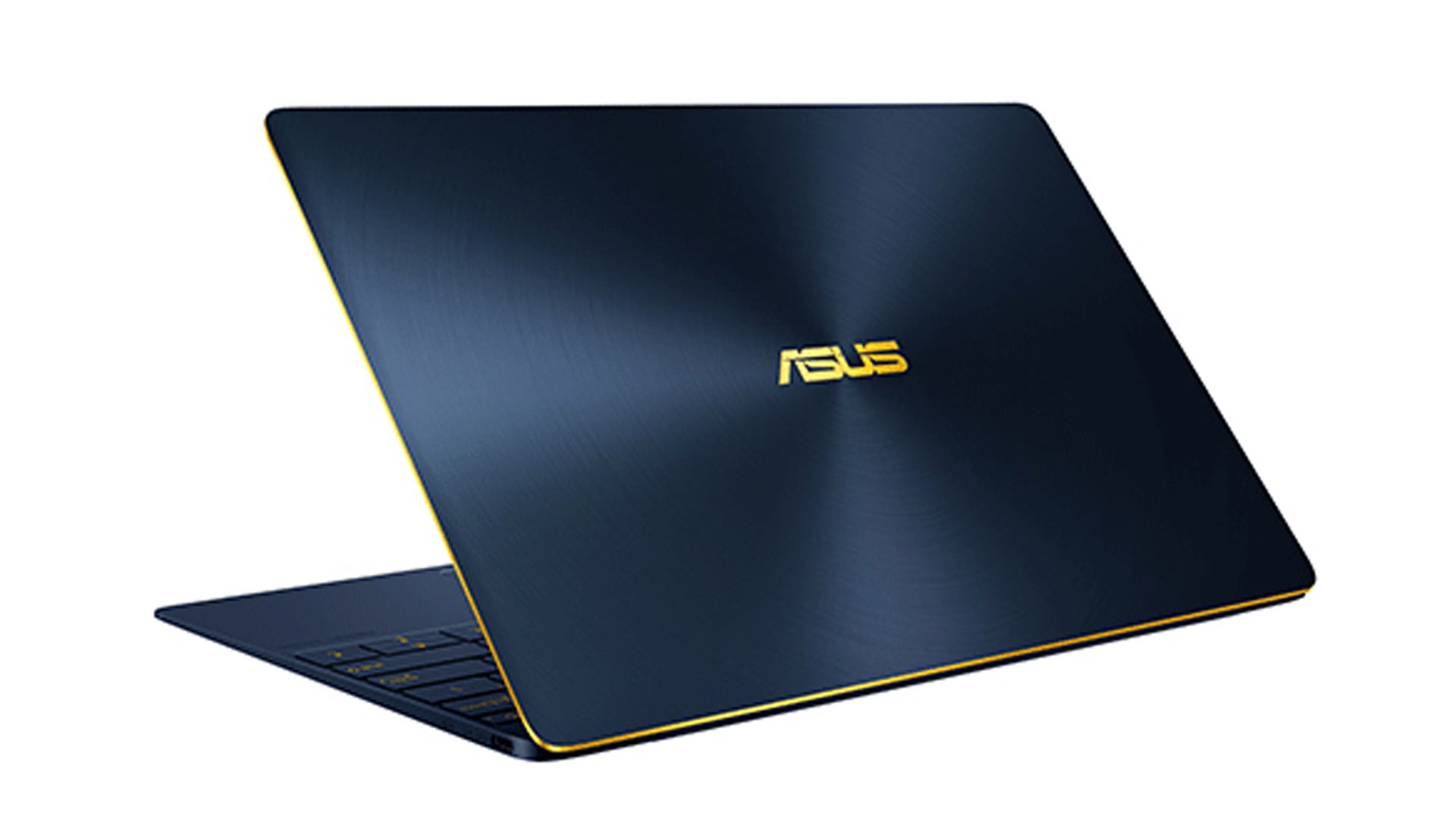 The very sleek and very skinny ZenBook 3 from ASUS is on offer this week at Currys PC World. While still not exactly cheap, it's down to £799.99 from its original £1099.99, saving £300 for the time being.
ASUS ZenBook 3 UX390 12.5-inch laptop for £799.99 from Currys PC World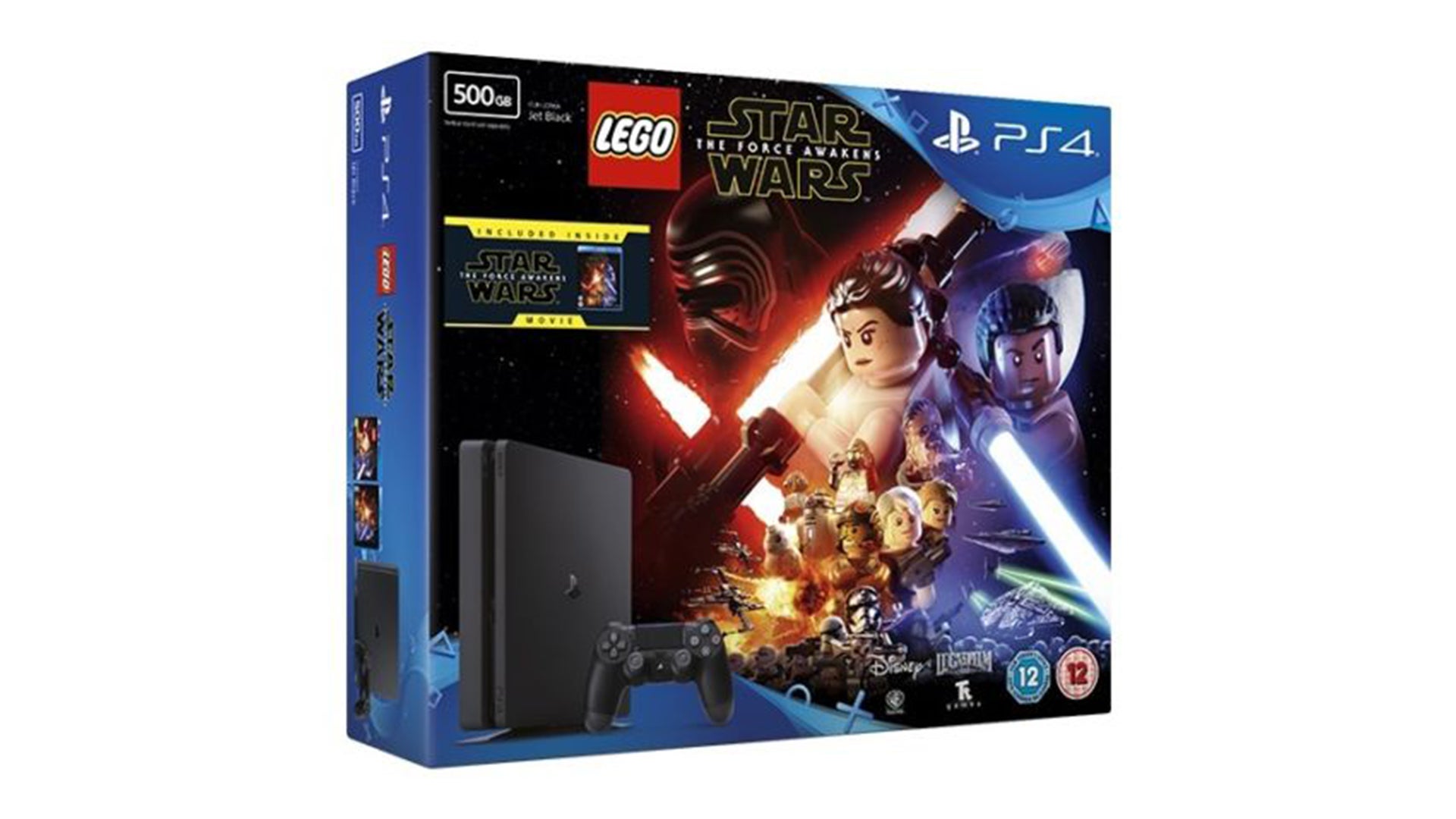 If you're not all that bothered by the PS4 Pro or Xbox One X and would rather go for a decently priced PS4 Slim instead, check out this one. For £200, you'll get a PS4 Slim 500GB console with Lego Star Wars: Force Awakens as well as the Force Awakens movie on Blu-ray.
PS4 Slim 500GB with LEGO Star Wars Force Awakens and Force Awakens Blu-ray for £199.99 from Amazon UK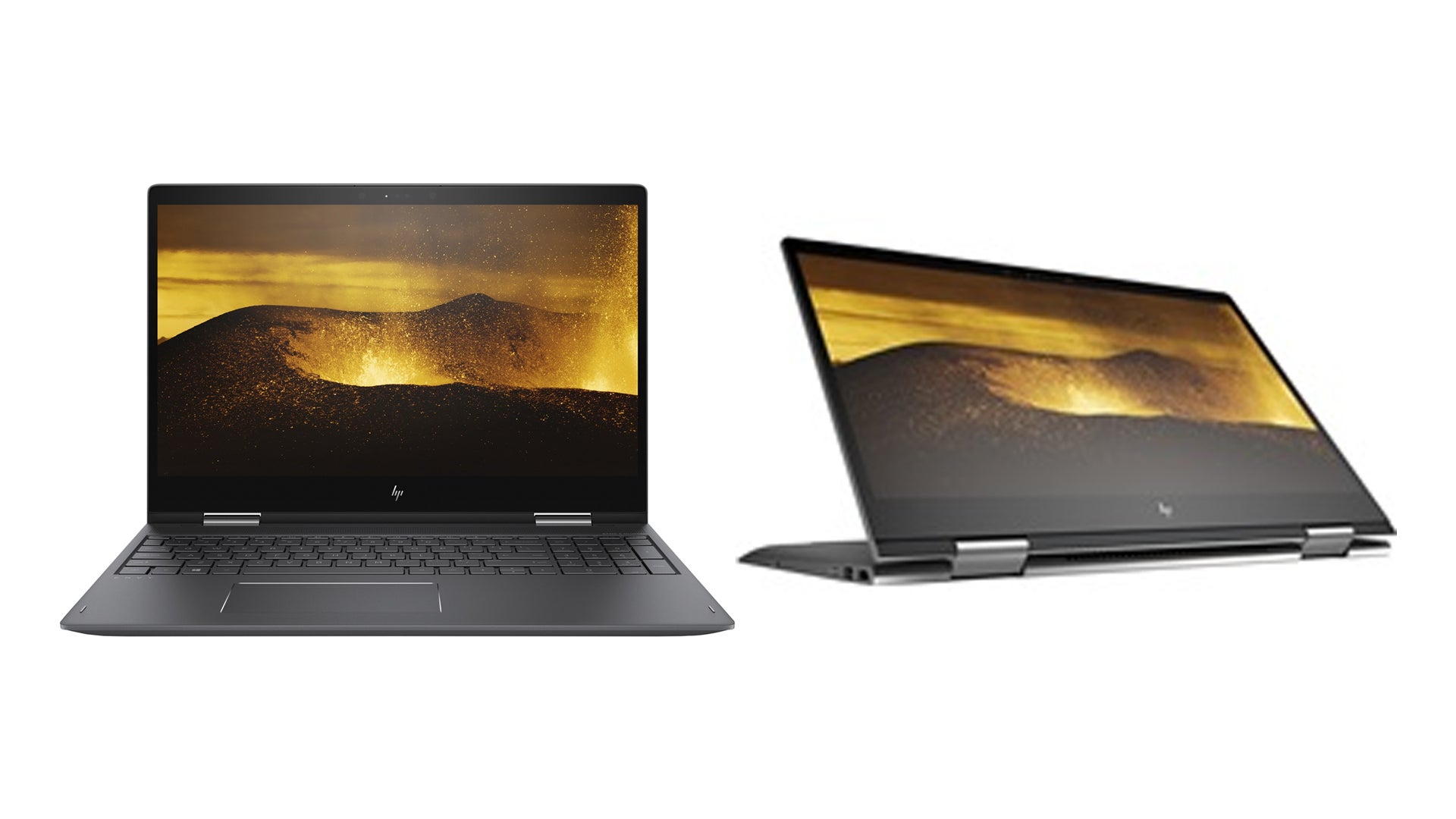 This HP Envy x360 laptop is the type of laptop that can be flipped around completely and kind of turned into a big tablet if you like. You can save £100 off the price of it directly from HP's own online store, if you enter the code BANK100 at checkout.
HP Envy x360 convertible laptop for £649 using code BANK100 from HP Store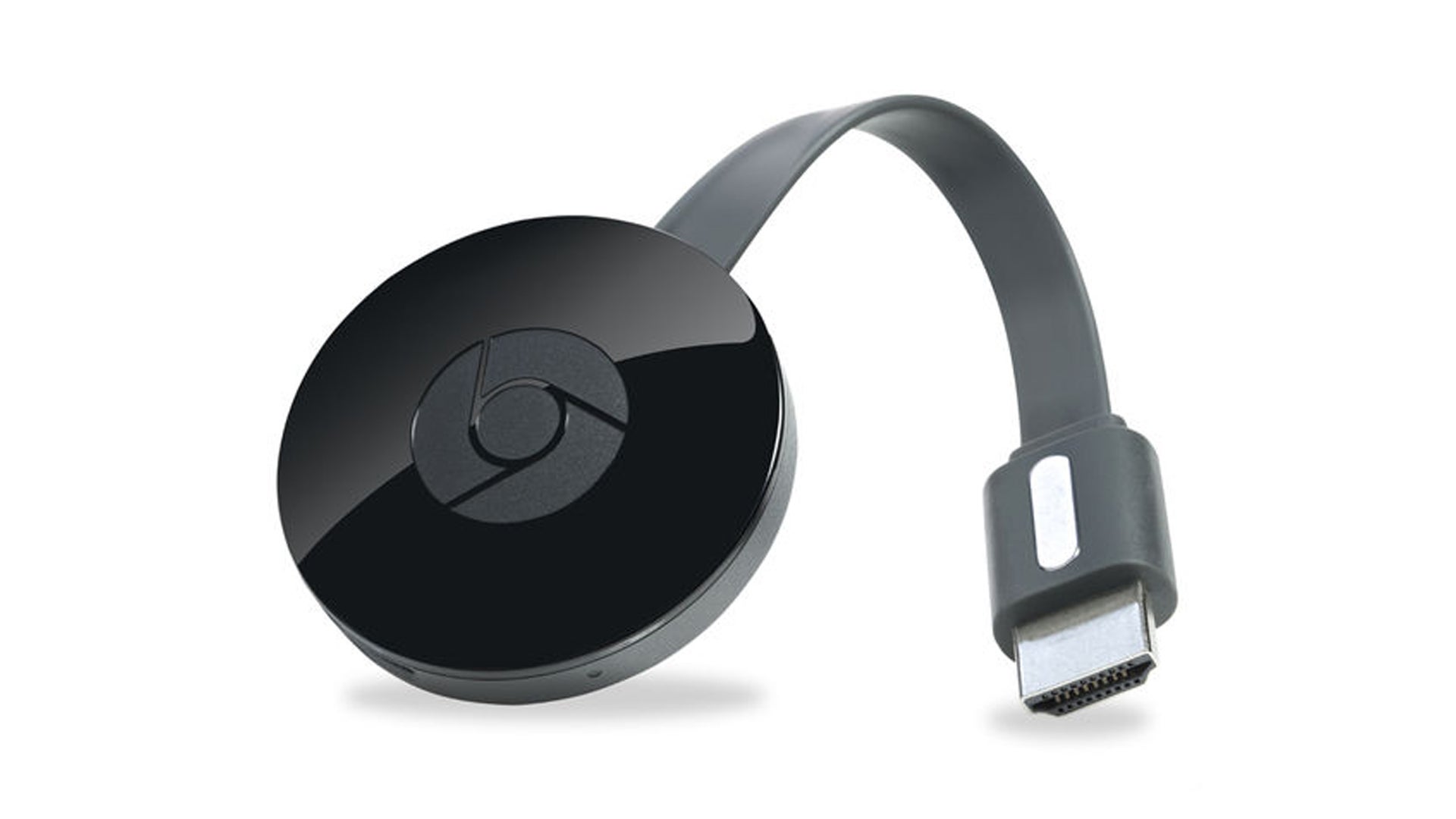 I don't think I've watched live television for at least seven years. Definitely not since on-demand apps became the norm and companies started putting out USB-stick-type devices that allow users to use those apps more easily than ever. Enter the Chromecast, which is down to £19 at the moment at Currys.
Google Chromecast for £19 from Currys PC World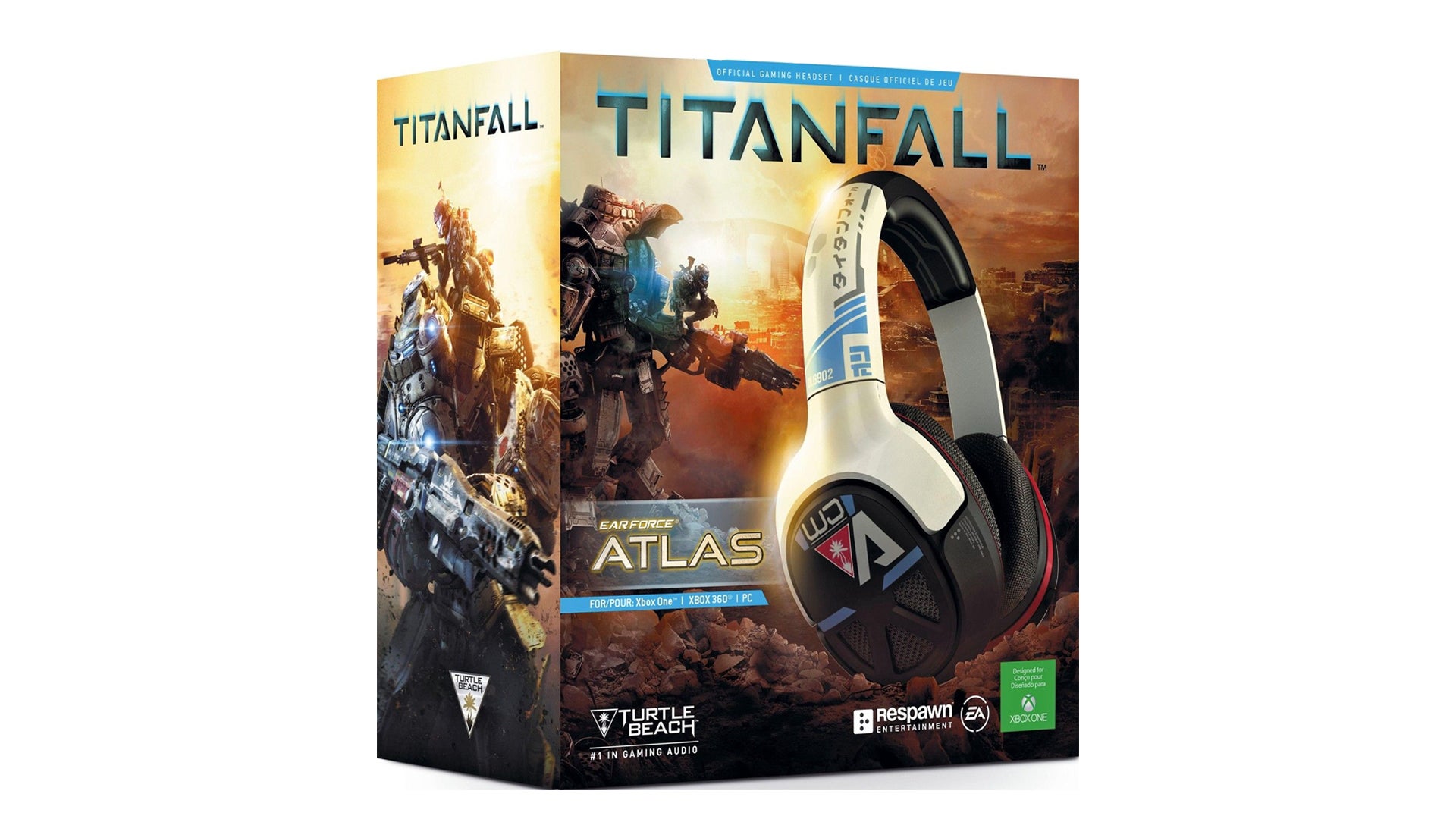 Argos is selling off all of its leftover stock of the Titanfall-branded Turtle Beach Ear Force Atlas gaming headset, compatible with Xbox 360, Xbox One and PC, for its lowest ever price - £34.99, while stock lasts.
Turtle Beach Titanfall Ear Force Atlas headset for Xbox and PC for £34.99 from Argos via eBay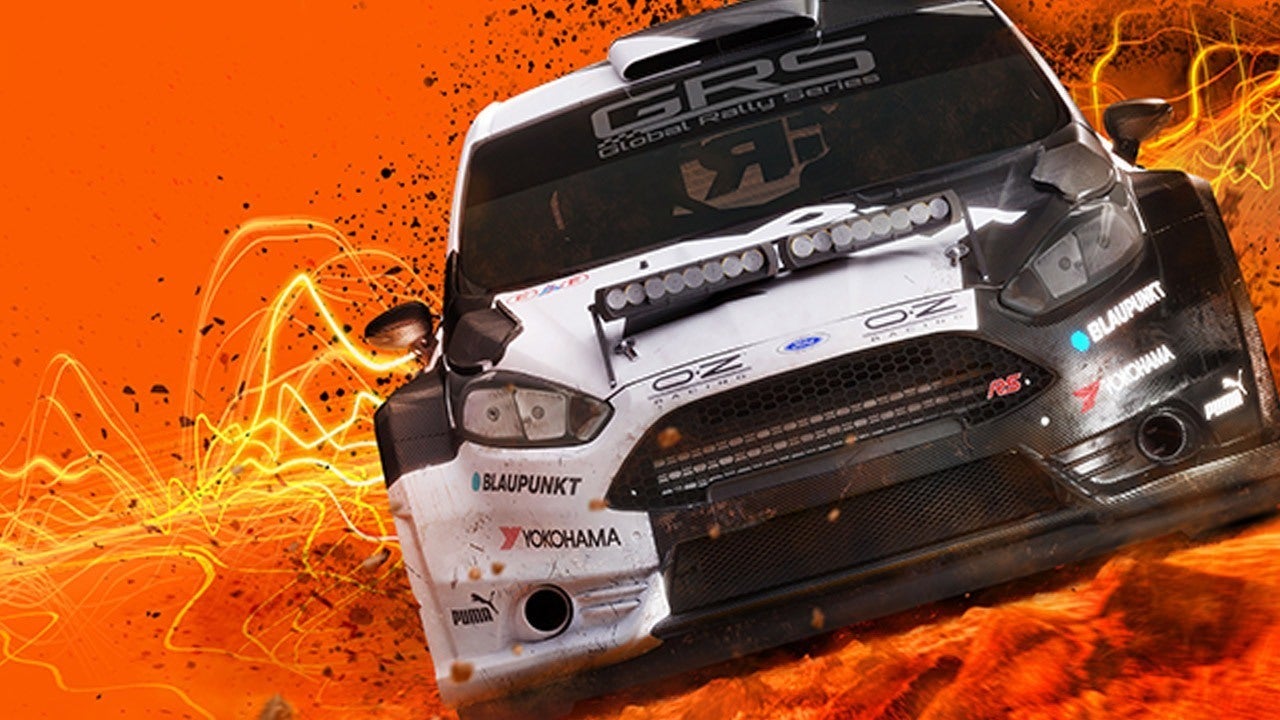 Martin's not around right now, so there's only so much I can actually tell you about Dirt 4. It's got Rallycross in it, it's full of cars and apparently, it's pretty alright. It can be yours for its lowest ever price right now, £26.99 from Amazon UK.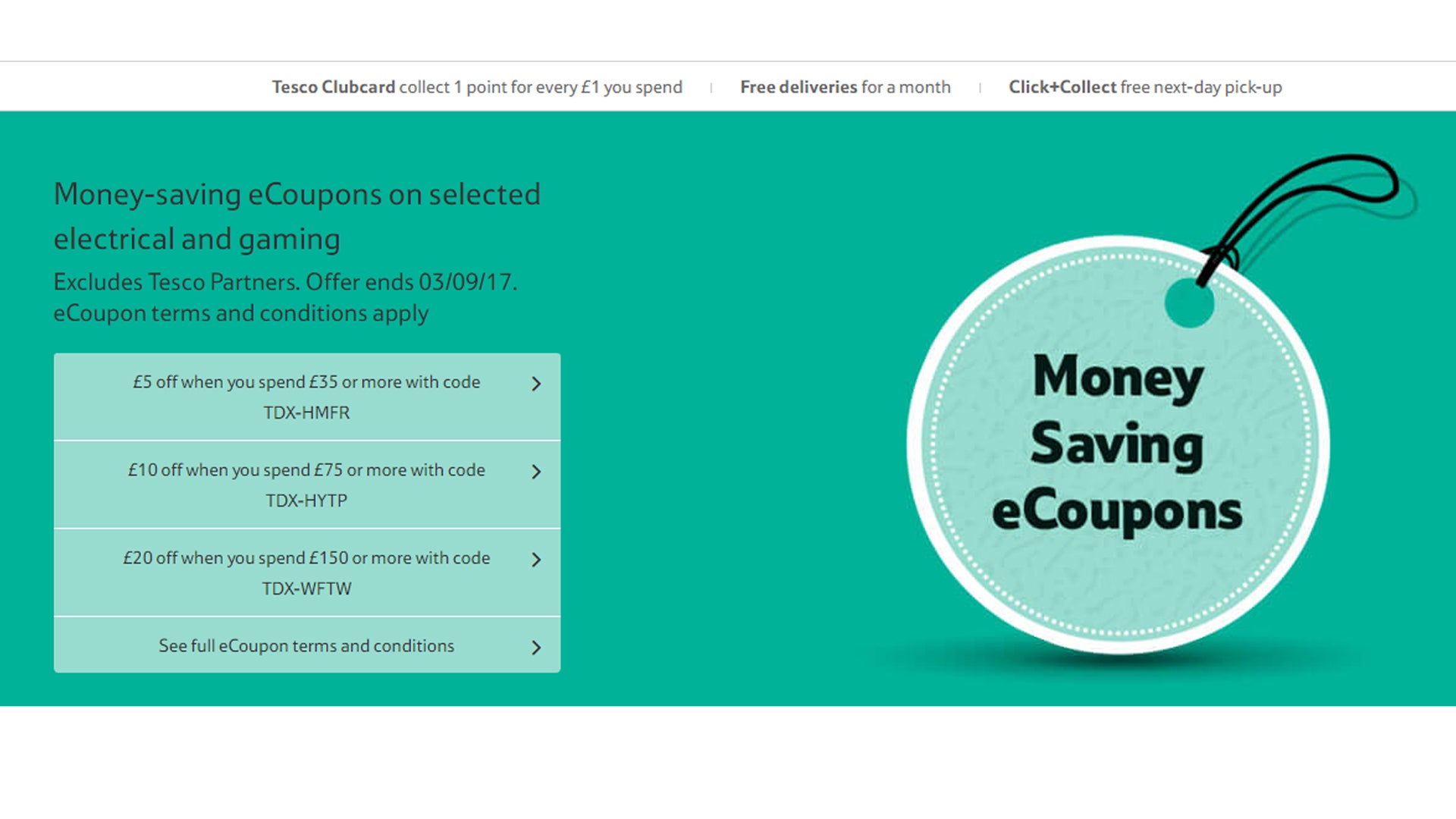 Tesco's money-off vouchers on gaming and tech stuff are back! That means you can get up to £20 off some of the most fun stuff around, including Switch consoles, upcoming releases, Amazon Echo at its lowest ever price and more. To give you some inspiration, besides the aforementioned PS4 Pro deal, here's a bunch of stuff you can get right now when you use one of these codes.
£5 off £35 ore more - TDX-HMFR
Save £5 on a £35 or more purchase from Tesco Direct
£10 off £75 or more - TDX-HYTP
Save £10 on a £75 or more purchase from Tesco Direct
£20 off £150 or more - TDX-WFTW
Save £20 on a £150 or more purchase from Tesco Direct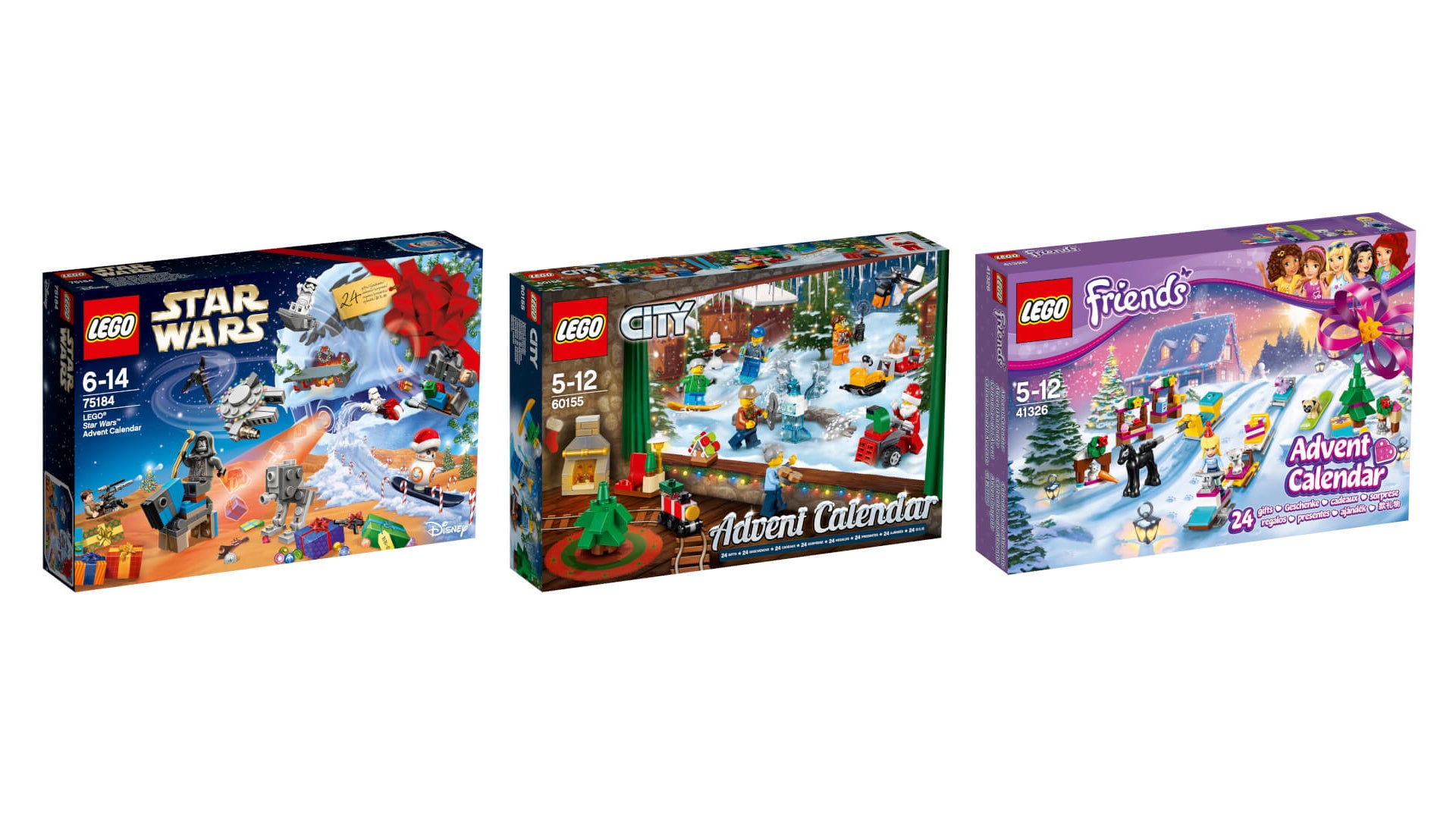 Look, Lego Advent Calendars are here and they're not going away. Year after year, these things sell out months in advance of actual Christmas, so you may want to get a pre-order in on one of these while you still can. They're due to ship within the next couple of weeks and available to order now.
US Deals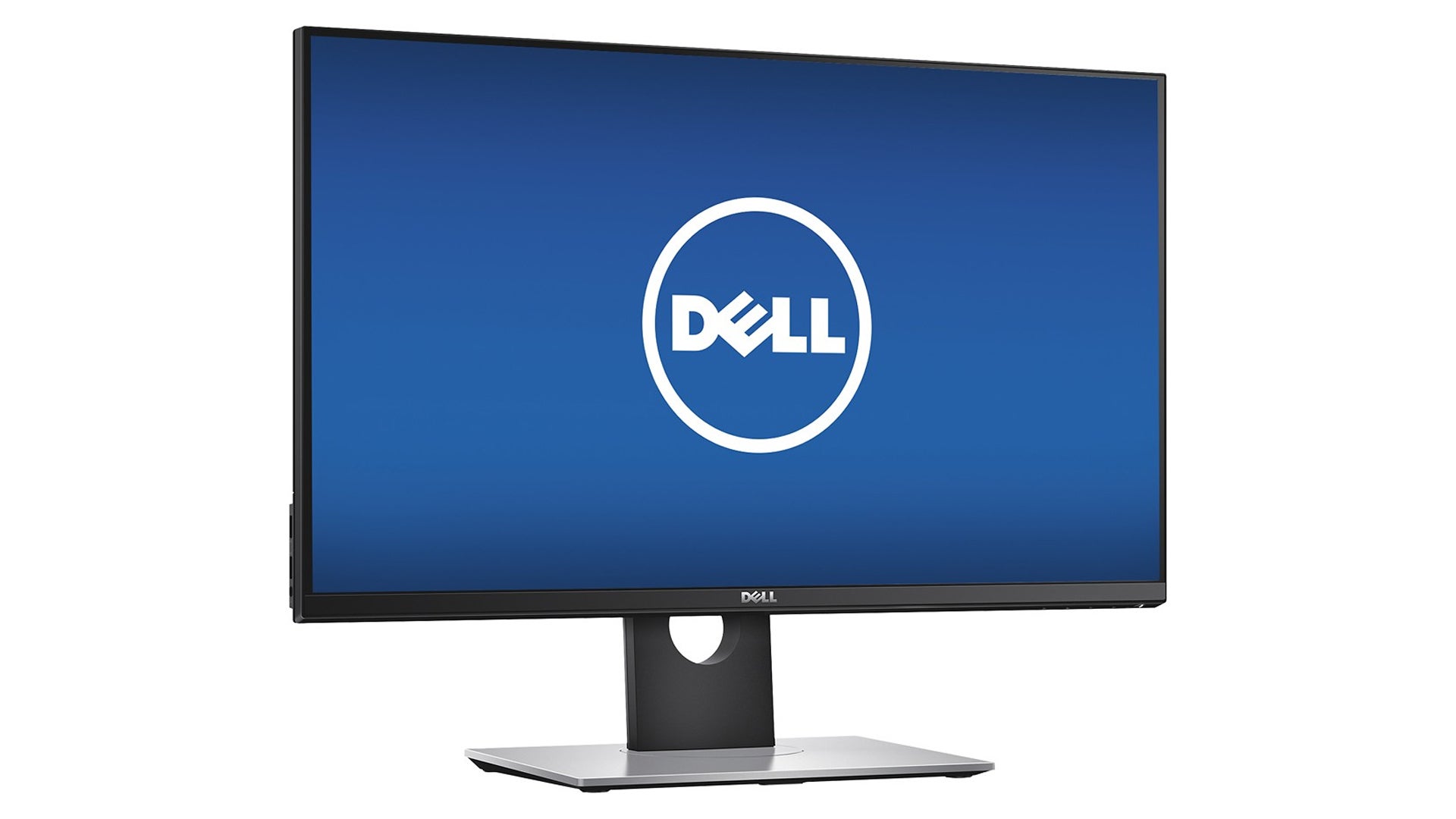 If you've been looking to add a fancy new monitor to your overall gaming PC setup, you may just want to check out Best Buy's current deal on this sizeable 27-inch Dell gaming monitor. It's G-Sync compatible, has a 1ms response time and is capable of up to 144Hz refresh rates. It's also $150 off right now.
Dell 27-inch LED G-Sync 144Hz monitor for $449.99 from Best Buy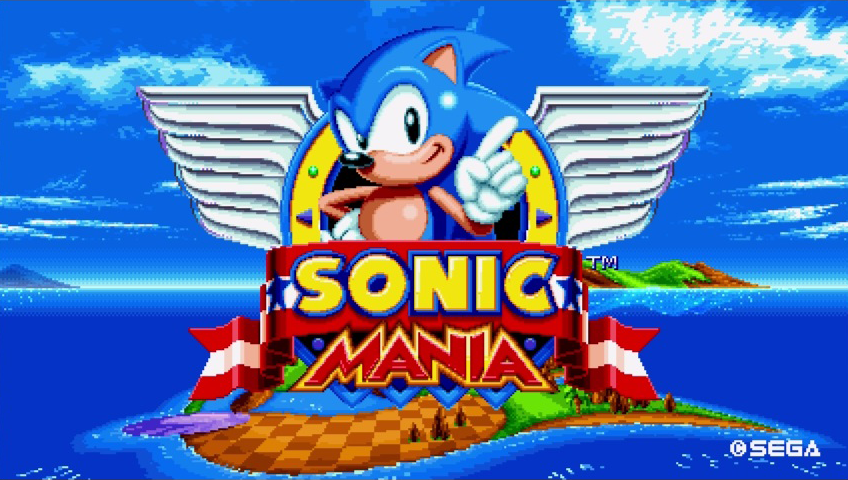 Sonic Mania finally releases on PC next week and, if my experience with the game's Switch version is any indication, it's not one to miss out on. You can pick up the Steam version of the game for a little less than normal by using the code EMCRJCE62 at NewEgg right now.
Sonic Mania on PC (Steam) for $14.99 using code EMCRJCE62 from NewEgg
Not even a month after I mentioned Rick and Morty Monopoly being a thing, here we are again, staring at the latest thing that the marriage of pop culture and consumerism has birthed - Rick and Morty Clue. That's Cluedo for everyone reading this outside of America, by the way. Either way, this is most definitely also a thing and it can be yours for 40 bucks via ThinkGeek.
Rick and Morty Clue - Back in Blackout for $39.99 from ThinkGeek
With that, we're done for another week. Keep in mind that deals, prices and availability can change at the drop of a hat, so apologies if you miss out on something you wanted. I'll be over at Jelly Deals, scouring the world wide web for more deals. Feel free to visit, or follow us on Twitter and give us a like on Facebook.
Did you know that Jelly Deals has launched a newsletter? Let us bring the best deals directly to you each day. Subscribe here, if that seems like your kind of thing.