Jelly Deals roundup: Monster Hunter PS4 Pro, Nintendo Labo, Oxenfree and more
Plus, SNES Classic Edition still in stock.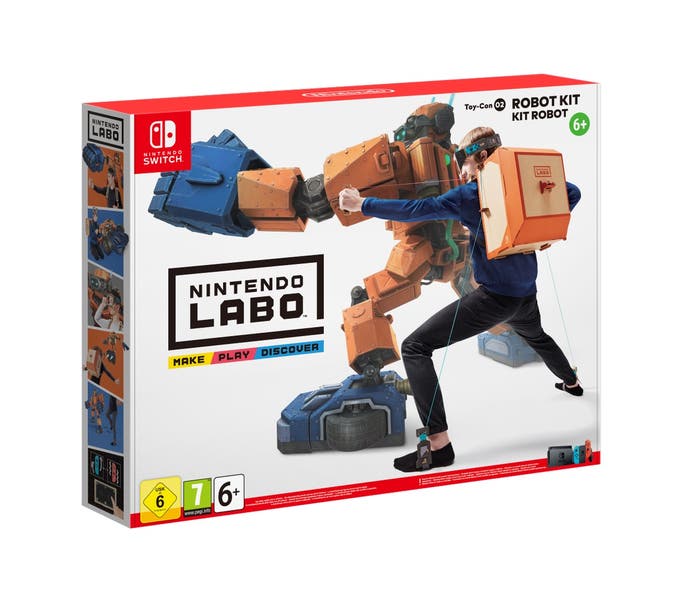 A note from the editor: Jelly Deals is a deals site launched by our parent company, Gamer Network, with a mission to find the best bargains out there. Look out for the Jelly Deals roundup of reduced-price games and kit every Saturday on Eurogamer.
---
Another week, another batch of the internet's best gaming deals on offer, faithfully gathered up by yours truly. While the internet may currently be aflame from one too many hot takes on Nintendo's new cardboard toys, we've got everything from laptops to PS4 Pros to look at here. Shall we get started?
As usual, we've got deals that'll work in the UK, deals that'll work in the US and some deals that will work in both the UK and US, as well as presumably many other places. Let's get started.
UK & US Deals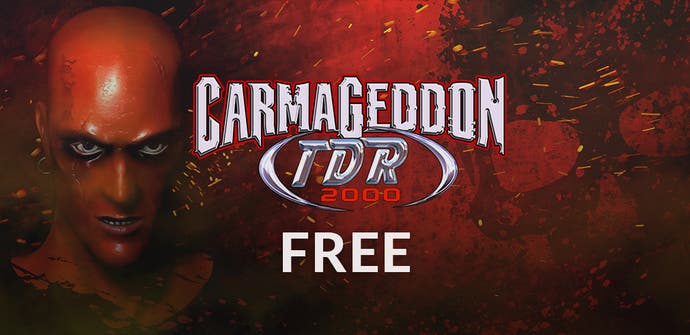 GOG has not only gone and added the last two games in the Carmageddon series to its vault - Carmageddon TDR 2000 and Carmageddon: Max Damage - but the former is available completely free for a limited time. Snap it up while you can, and you can still pick up the remaining games in the series with 75% discounts each.
Carmageddon TDR 2000 for free from GOG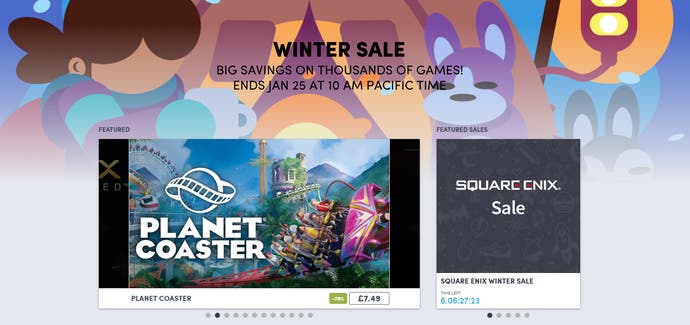 This coming week signals the end of Humble's Winter Sale, so consider this one last recommendation for you to go over and check out some of the thousands of deals on offer from those folks. As of this weekend, there's a batch of new offers from Square Enix, Sega, WB Games, and more.
Last chance for Humble Winter Sale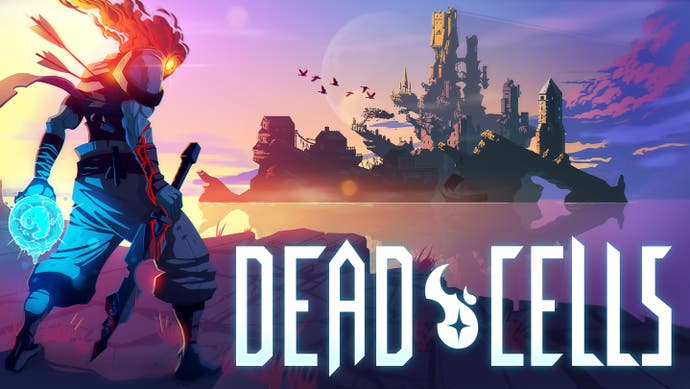 Fanatical's got a sale range up right now offering discounts on a batch of games all rated as 'Very Positive' or above on Steam. Whatever stock you put in Steam reviews these days, there's no denying that some of these games are absolute essentials.
Very Positive Sale from Fanatical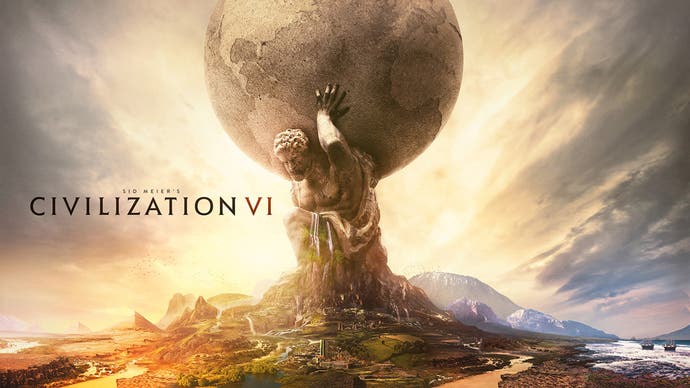 This month's Humble Monthly subscription will get you instant access to a copy of Civilization 6 as well as two DLC packs for the game. That'll cost you £10 / $12, and you'll still get a stack of other games once the month is over.
Civilization 6 with two DLC packs for $12 / £10 with Humble Monthly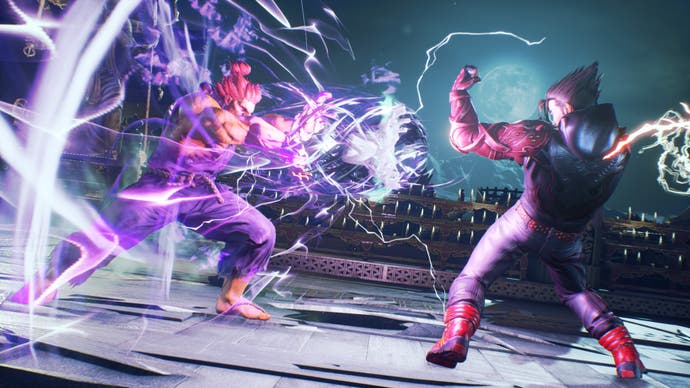 GamersGate is taking up to 80 per cent off a range of Bandai Namco games on PC, including Tekken 7 for £20, Dragon Ball Xenoverse 2 for £16, One Piece Burning Blood for £10, Get Even for £12.49 and even Ridge Racer Unbounded for £2, if you remember that one.
Namco Bandai Sale from GamersGate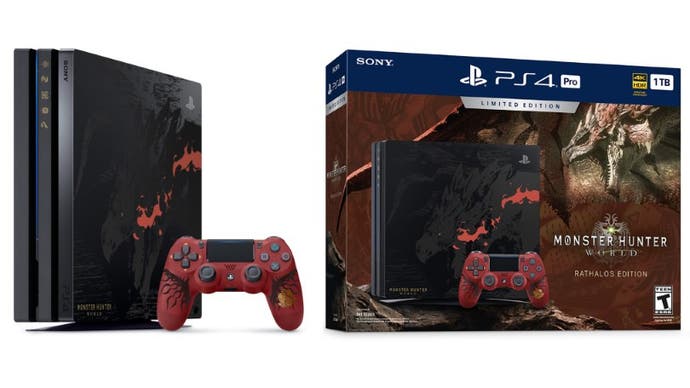 It's a little short notice, but a week ahead of the game's release, Sony has announced a limited edition Monster Hunter World-branded PS4 Pro console, available to order from specific retailers. It'll cost you £380 in the UK or $450 in the US.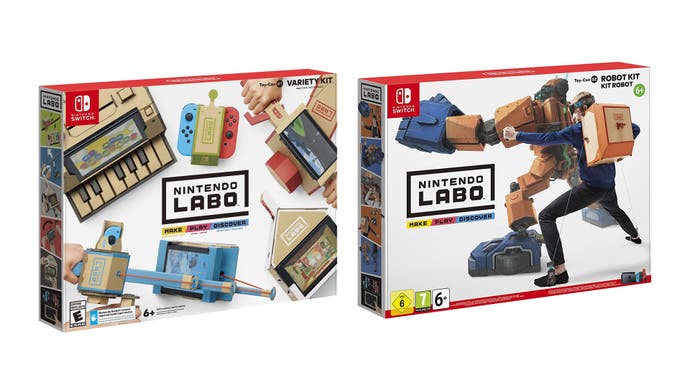 Nintendo Labo, which, unless you've been living under a rock for the past week, you'll know is the Switch's upcoming series of cardboard peripherals that will likely be the cause of a million parents' aching wallets, is currently up for pre-order right now in both of its pack forms.
As user benfresh76 points out, Base currently has the cheapest prices for Labo kits in the UK.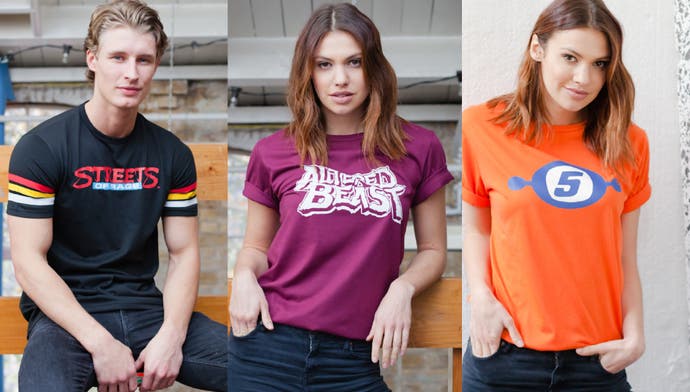 Forgive me a moment while I ride a wave of nostalgia and highlight Insert Coin Clothing's new range of shirts based on classic Sega franchises. Jet Set Radio, Crazy Taxi, Altered Beast, Golden Axe, Revenge of Shinobi and Space Channel 5 are all represented here but my personal favourite by far is that Streets of Rage shirt with the arm stripes for each character. Nice. These are all up for pre order right now.
UK Deals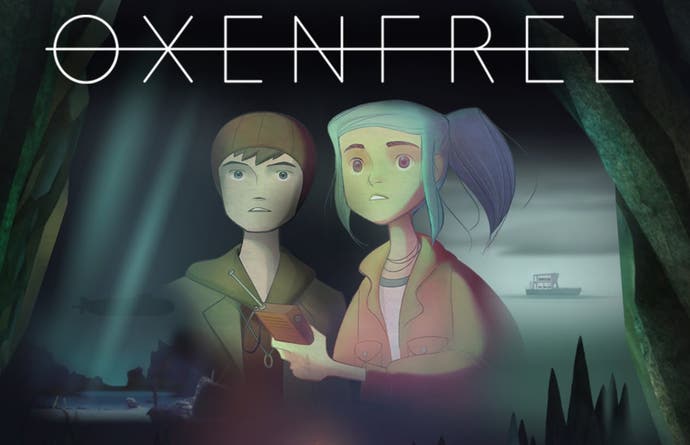 Those of you who are Nintendo Switch owners with a hankering to play something a little different but still altogether very good, know that narrative-driven horror adventure game Oxenfree is currently discounted to £3.99 at the moment.
Oxenfree on Switch for £3.99 from Nintendo Eshop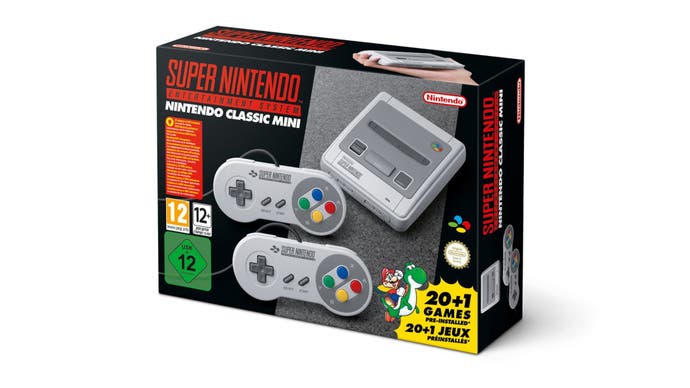 Back in stock after the Christmas rush, Nintendo will once again sell you a tiny SNES loaded with games. The system, at the time of writing at least, is available to order from Nintendo's UK store for £69.99, while Amazon UK has it available for £79.99.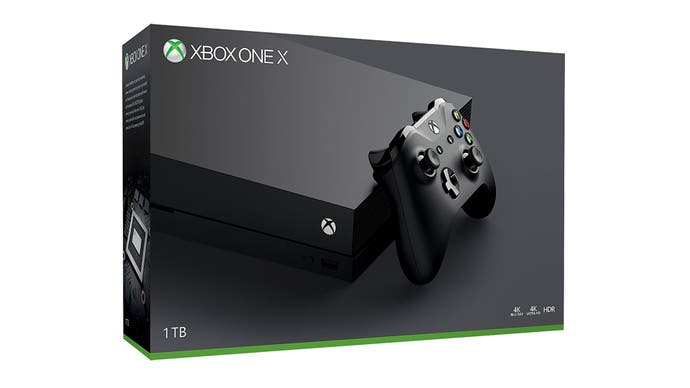 Tesco Direct will currently sell you an Xbox One X for its regular cost of £449, but throw in up to six games absolutely free, depending on stock. The site has offers on three pairs of games and adding each pair to your basket will reduce the bundle to the same £449.
The games in question are Gears of War, Halo 5, Call of Duty WW2, Assassin's Creed Origins, Overwatch GOTY and Middle-earth: Shadow of War. If they're all in stock, you've just saved a whole lot of money.
Xbox One X with up to six games for £449 from Tesco Direct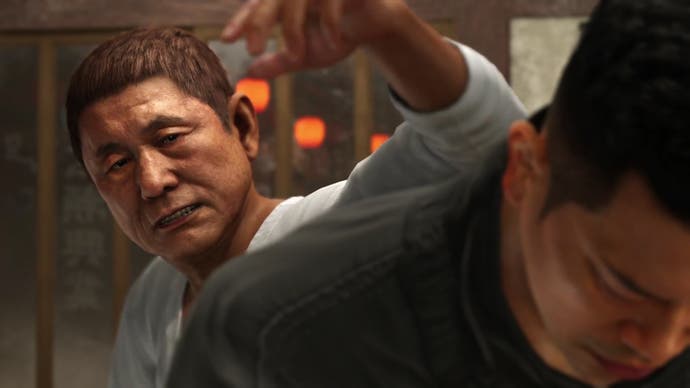 There is no way I can currently convey just how excited I am to be able to play Yakuza 6 in a matter of months; if you feel similarly, you can go ahead and pre-order a copy for £39.99 right now, with Prime members getting an extra £2 off.
Yakuza 6: The Song of Life on PS4 for £39.99 (£37.99 with Prime) from Amazon UK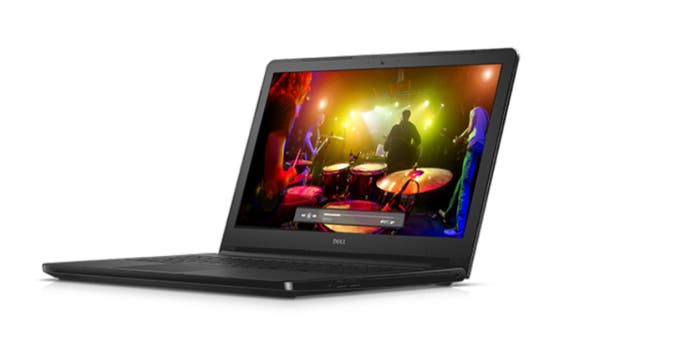 If you're looking to treat yourself to a brand new laptop anytime soon, not only can you get 0% finance for 12 months when you checkout using PayPal at Dell's store, but you'll also get an additional £120 off any Dell XPS or Alienware laptop when you enter the code SAVE120 at checkout. This offer is set to end January 21st.
Save £120 on any Dell XPS or Alienware Laptop with 0% 12 months finance using code SAVE120 from Dell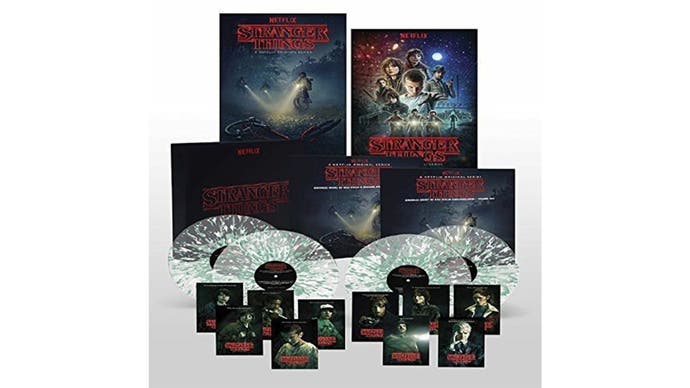 If you're the type to enjoy collecting vinyl records, or at the very least appreciate some alarmingly good synth in your TV show soundtracks, you should check out this Stranger Things vinyl soundtrack box set, which is currently 40% off at Amazon.
Stranger Things Vinyl Soundtrack Box Set for £46.99 from Amazon UK
US Deals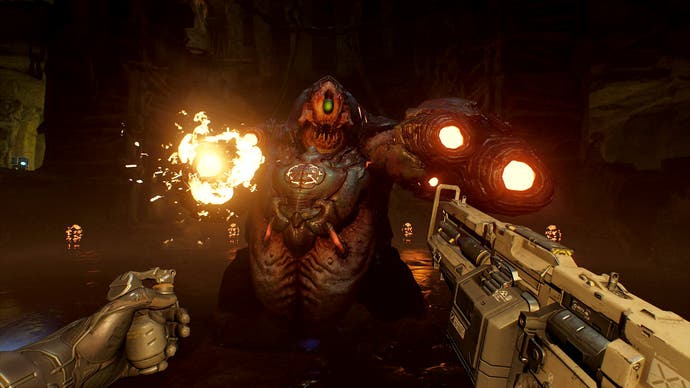 Got yourself a shiny new PSVR headset? Go ahead and add Doom VFR to your collection while it's discounted to $20 at GameStop.
Doom VFR on PS4 for $19.99 from GameStop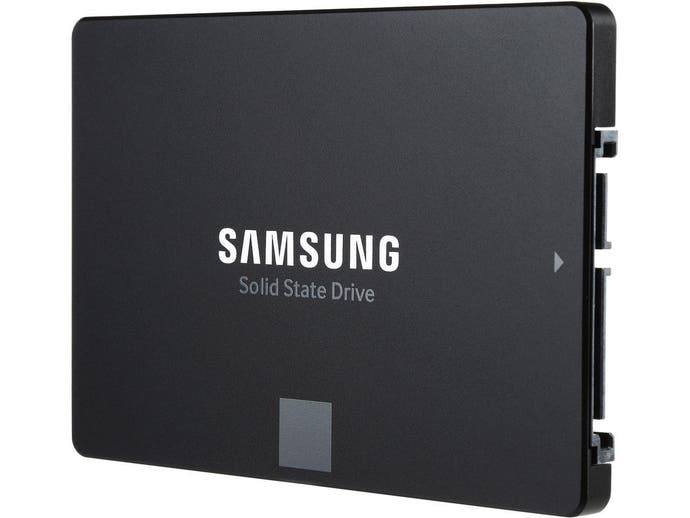 If you're looking to add more storage to your existing PC or your upcoming new build, you might want to grab this Samsung 850 Evo 500GB SSD while it's discounted from $180. You can get an extra $10 off when you enter the code MYSTD18A at checkout, too.
Samsung 850 Evo 500GB SSD for $129.99 using code MYSTD18A from NewEgg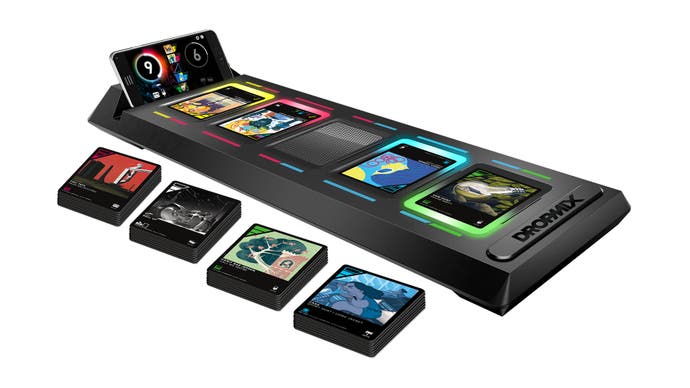 As mentioned last week, rhythm board game DropMix, created by Rock band makers Harmonix, continues to be discounted to $65. The game uses cards and a phone or tablet to allow players to create new songs from existing samples. It's down to $65 right now, from its usual $100.
DropMix Music Gaming System for $64.99 from Amazon US
With that, we're done for another week. Keep in mind that deals, prices and availability can change at the drop of a hat, so apologies if you miss out on something you wanted. I'll be over at Jelly Deals, scouring the world wide web for more deals. Feel free to visit, or follow us on Twitter and give us a like on Facebook.
Did you know that Jelly Deals has launched a newsletter? Let us bring the best deals directly to you each day. Subscribe here, if that seems like your kind of thing.