Jelly Deals roundup: Doom, Watch Dogs 2, Stephen's Sausage Roll and more
Plus, one last chance to win one of 10 free Steam games.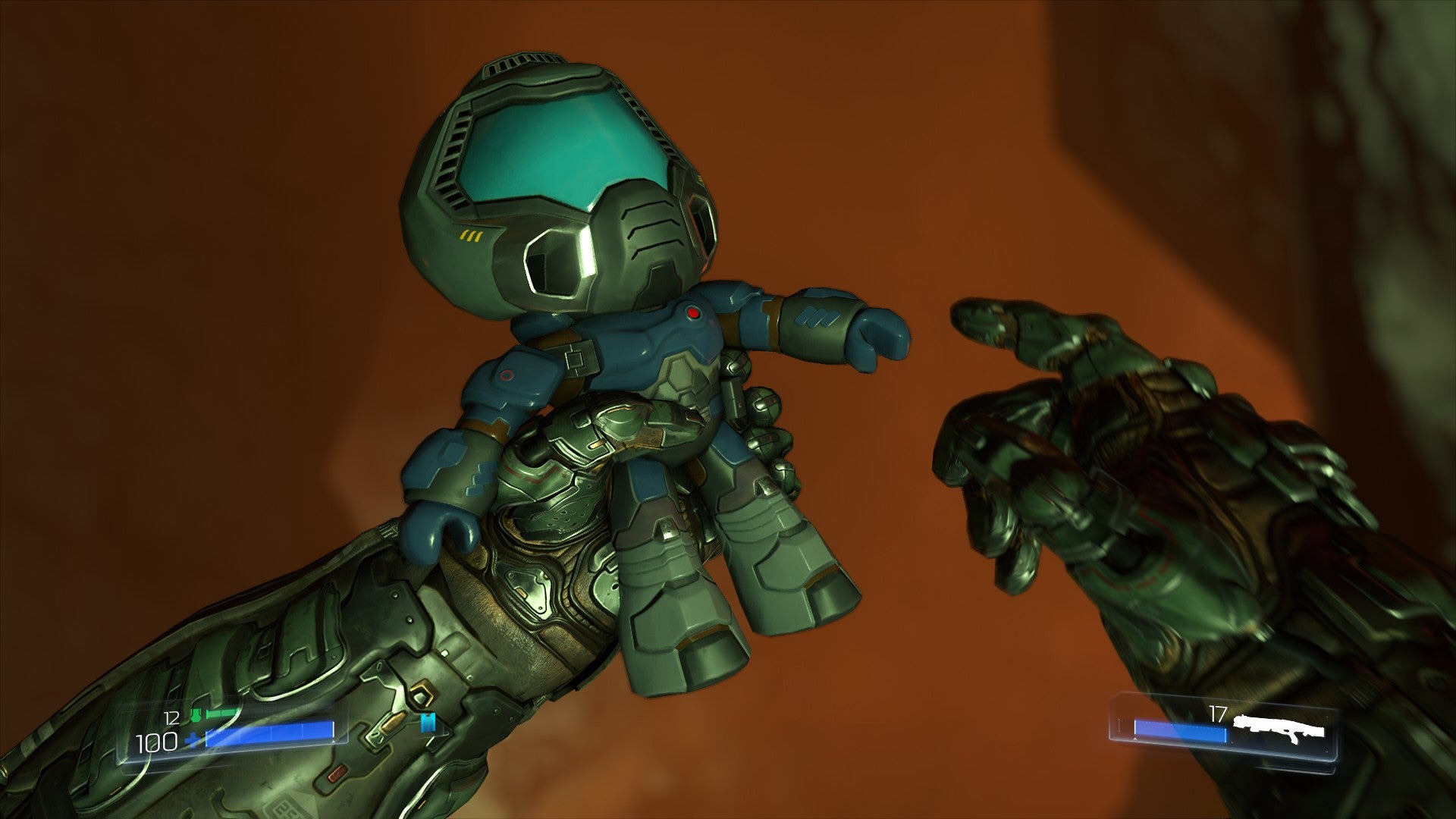 A note from the editor: Jelly Deals is a new deals site launched by our parent company, Gamer Network, with a mission to find the best bargains out there. (It also has the best name.) We've invited the Jelly Deals team to share a weekly roundup of (mostly) gaming-related bargains with us, so we can pass their tips on to you. Full disclosure: if you make a purchase from one of these links, we will receive a small commission from the retailer. Hopefully you'll find it useful!
---
Christmas is approaching fast and it'll soon be time to gorge horribly on turkey, alcohol and chocolate without feeling the guilt that usually comes after. What better time to kick back with a copy of the Radio Times by your side, figure out what movies you'll be watching to ring in the season and catch up on a whole bunch of games you've been struggling to find the time to play. For me, I'll be trying to finish Dead Rising 4 ('tis the season) before moving onto The Last Guardian. I've been waiting about a decade for that game, what's a couple extra weeks?
Anyways, there's a whole new batch of deals to check out this week, from the world of games and tech and all that sort of jazz. Come have a look at what's been out there and maybe save some cash if something catches your eye.
As usual, we've got deals that'll work in the UK, deals that'll work in the US and some deals that will work in both the UK and US, as well as presumably many other places.
UK & US Deals

As you may have spotted in our post earlier in the week, the folks at Bundle Stars are helping us offer you guys the chance to win one of 10 free PC games. Specifically, the games up for grabs are:
Grand Theft Auto 5
Fallout 4
Doom
Dishonored 2
Civilization 6
Mafia 3
XCOM 2
Killing Floor 2
Rocket League
Ori and the Blind Forest: Definitive Edition
To be in with a chance of winning one of these, head over to the link below and enter using the widget. 10 winners will be selected at random to win the game of their choice. Entry closes on Monday 19th December at 8am UK time, so be quick.
Win one of 10 free PC games including Doom, Dishonored 2, Civ 6 and Mafia 3

You can tell it's Christmas time when all the retailers switch from Black Friday sale mode into full-on winter-themed sale mode. Such is the case with Green Man Gaming's winter sale which they are dubbing creatively dubbing the 'Green Man Gaming Winter Sale'. A whole range of PC downloads is up for grabs at various discounted prices. Better still, using the code WINTER10 at checkout will net you an extra 10 per cent off. Titles include but aren't limited to:
Green Man Gaming Winter Sale (use code WINTER10 at checkout)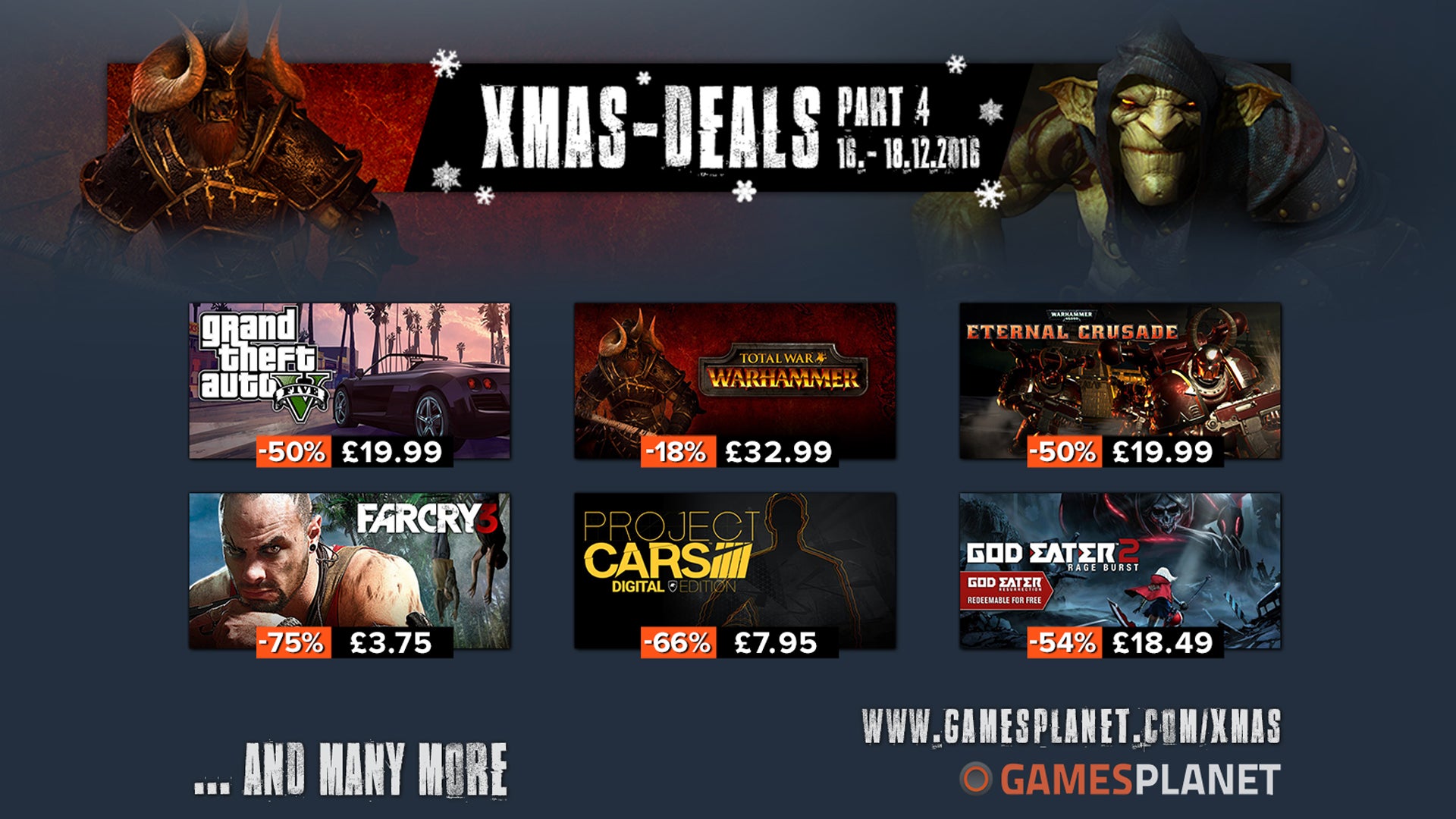 While we're on the note of Winter Sales from online retailers, GamesPlanet is now onto its third and final weekend of 'Xmas Sale' games. Just like the previous weekends worth of discounts, this range is suitably reduced in price. The difference here is that a majority of these deals won't be stopping after the weekend and will, in fact, last all the way up until Christmas Eve. Some highlights:
GamesPlanet Xmas Sale - Last Savings Up Now
You know it, you love it, you want it, you asked for it - Stephen's Sausage Roll has gotten a discount. Specifically, over at Humble Bundle's store, you can save a few pennies on a copy of Stephen's Sausage Roll, bringing the cost down to £19.19 / $23.99. It's not the biggest discount in the world but it is the cheapest the game has been so far. Of course, I'm not offering any opinions or criticism on the game itself, I am merely pointing out the deal, which is nice.
Stephen's Sausage Roll on PC for £19.19 / $23.99 from Humble Bundle Store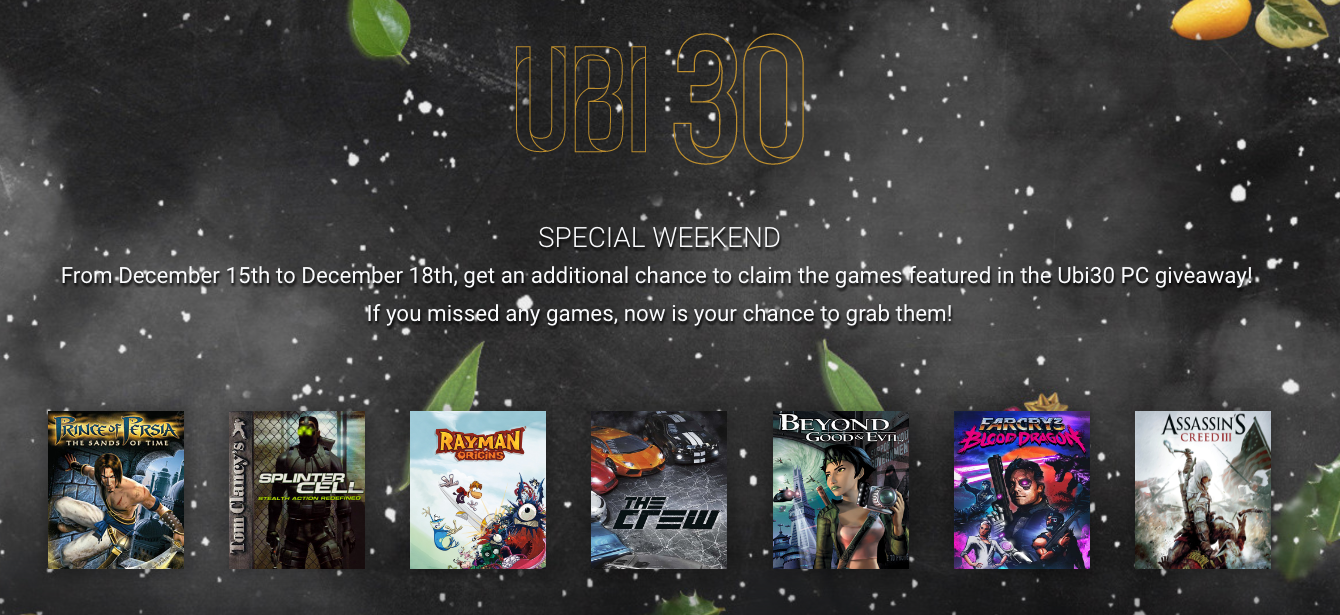 As an extra little Christmas treat, Ubisoft is offering up every game it had previously given out for free as part of it's 30th anniversary celebration once more. From now until December 18th, you can get your hands on PC copies of Prince of Persia Sands of Time, Splinter Cell, Rayman Origins, The Crew, Beyond Good and Evil, Far Cry Blood Dragon and Assassin's Creed 3, absolutely free. Get them while you can. Yay, free things.
UK Deals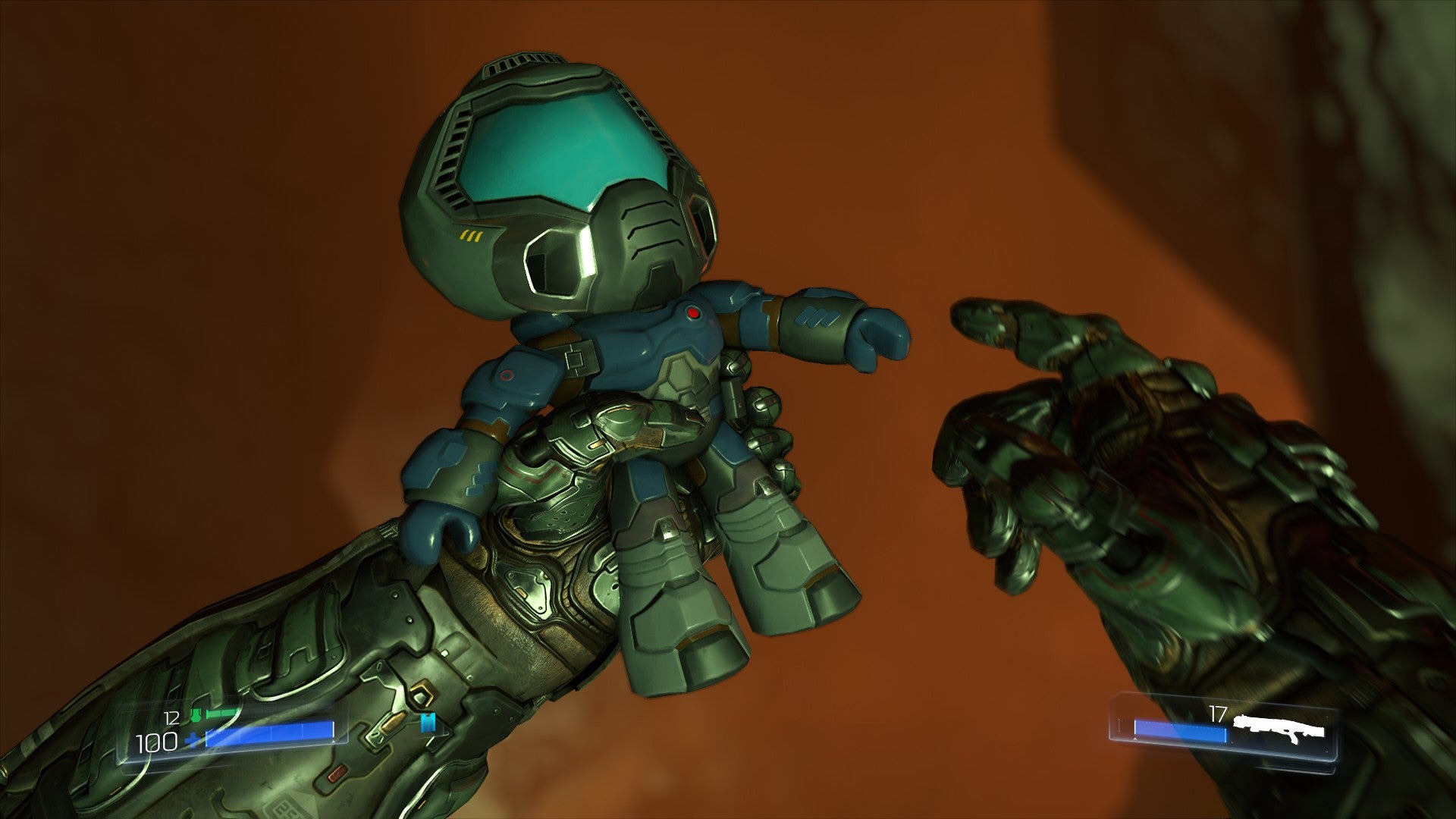 Amazon has been hosting a bunch of suspiciously good offers this past week on some pretty new and fantastic games. Firstly, DOOM was cut all the way down to £14, though this version sold out quickly. Instead, though, you can grab the game alongside its Season Pass for only £19.99 on all formats. Needless to say, if you don't have a copy of Doom already, this ain't a bad way to go.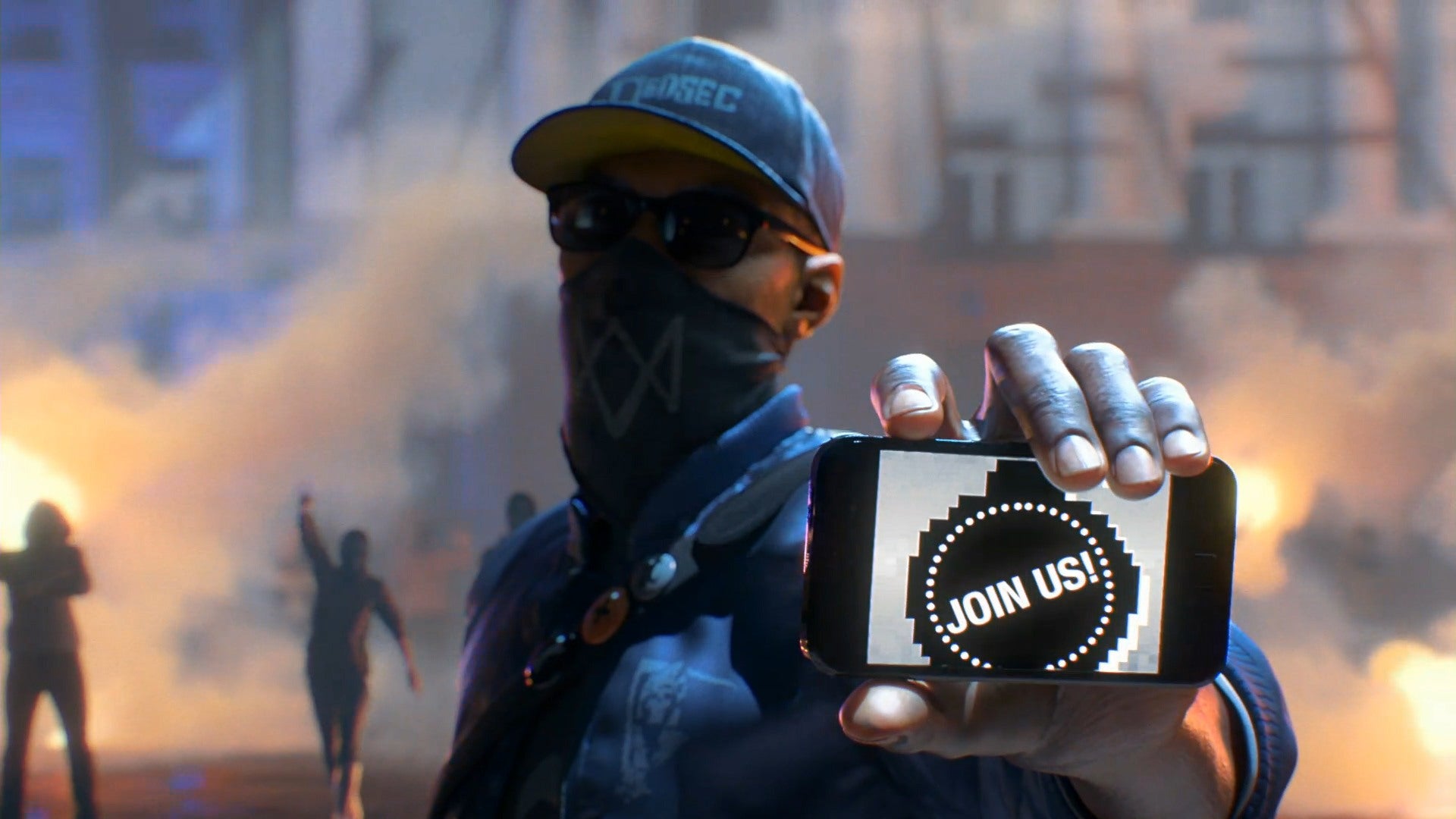 Next on Amazon UK's list of discounts is Watch Dogs 2 which, despite only being out for a matter of weeks rather than months, is already available to buy on PS4 and Xbox One for £27.99 at the time of writing. So if you've been putting off your desire to play through Ubisoft's strange mix of an 80s buddy movie and Mr Robot, there has never been a better time to jump on in.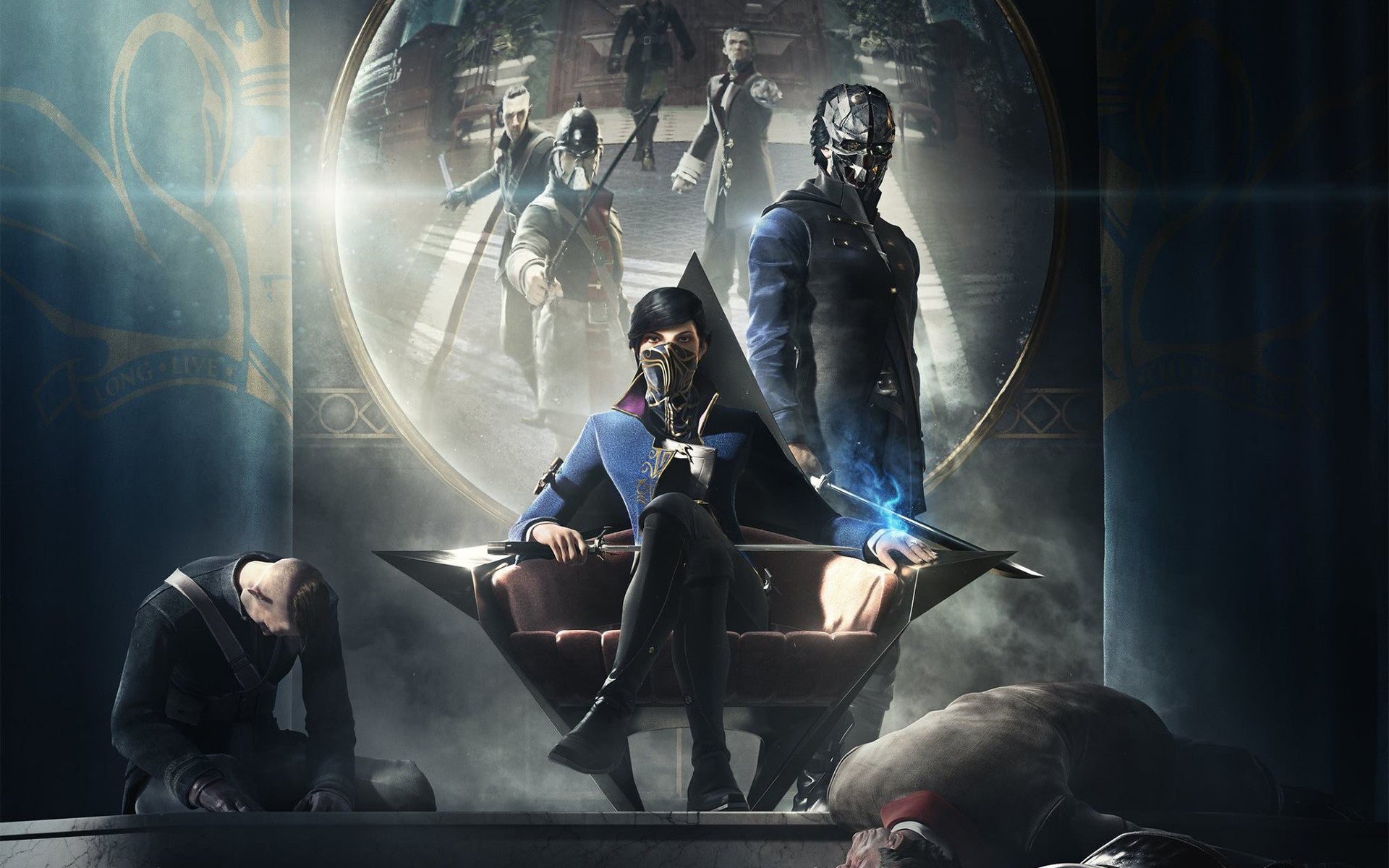 By now, you will have undoubtedly already seen Dishonored 2 discounted in a number of places. This poor, unfortunate soul seems to have fallen victim to price cuts almost as quickly as Titanfall 2 did. That being said, it's a game that, to many, is worth twice the price that's currently being asked for it. That price being £24.99 on consoles from Amazon UK right now.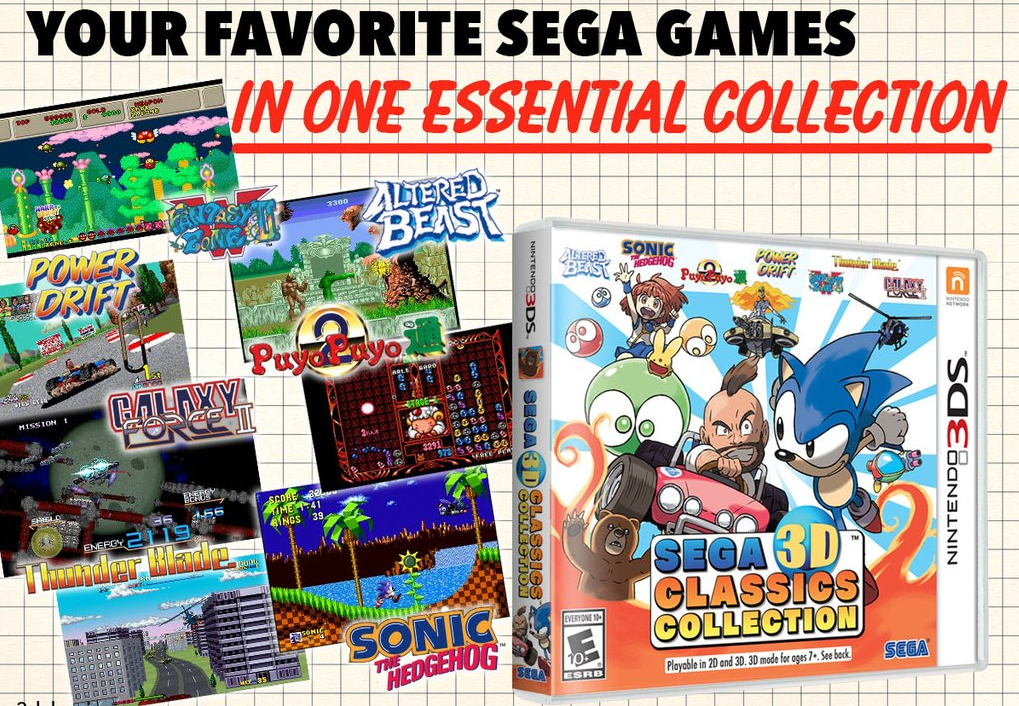 Now that SEGA and Nintendo have put aside their early-90s differences, Mario can sit down with Sonic over a drink, before competing in one of many ill-fitting sports themed games. On top of that, of course, is the ability for SEGA to release some of its classic titles on Nintendo platforms. Enter the SEGA 3D Classics Collection, which, as the title suggests, collects several SEGA classics and gives them a 3D once-over. This collection is down to £17.99 currently at Base.
SEGA 3D Classics Collection on 3DS for £17.99 from Base
If you're in the market for a PS4 console, you may want to head over to Zavvi to check out its range of just-updated PS4 bundles. Included amongst the rabble is a set of bundles for £219.99, all of which feature Uncharted 4 alongside a copy of either Mafia 3, FIFA 17 or Steep. You can also pick a copy of Final Fantasy 15 Deluxe Edition by adding £20.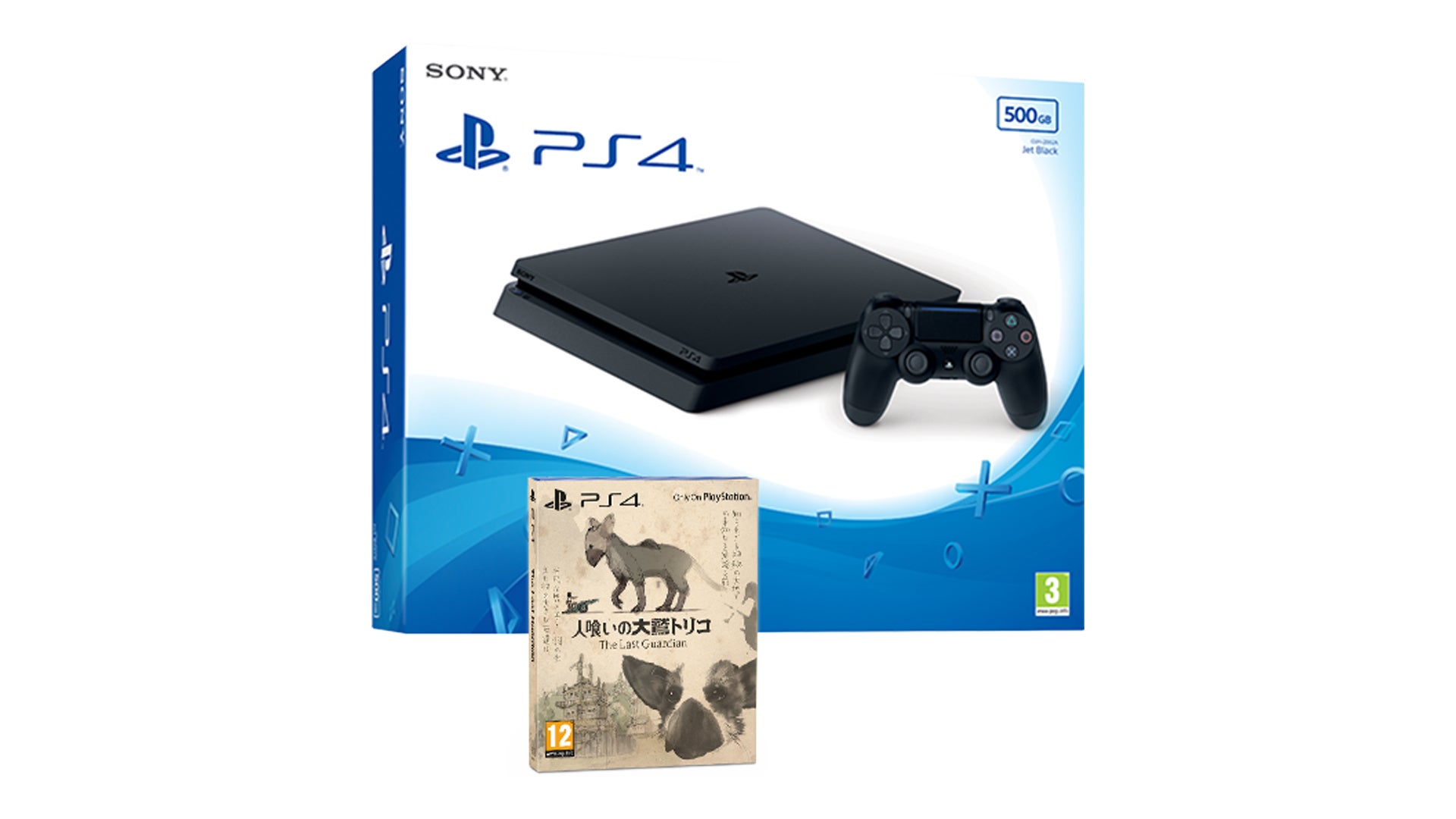 That being said, you may instead want to check out ShopTo's offer of a PS4 500GB Slim with the extra lovely launch edition of The Last Guardian, which will cost you £229.85 all together right now, at least while stock lasts.
US Deals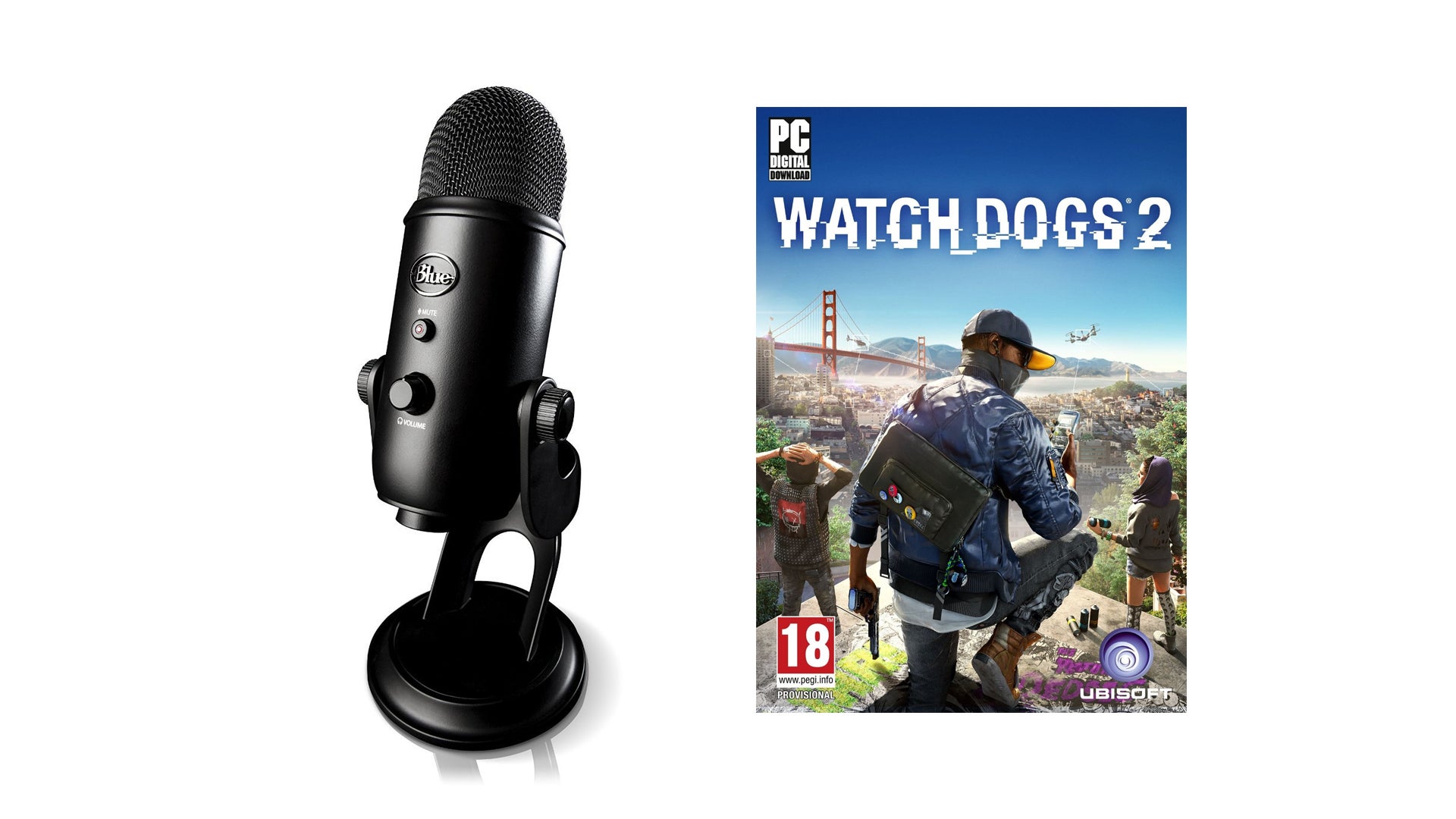 In what is dubiously labelled the 'Ultimate Streamer Bundle', Amazon US is offering not only a discount on the Yeti Blue Blackout USB microphone but also a free copy of Watch Dogs 2 on PC thrown in for good measure, all for $99. In all seriousness, the Yeti Blue microphones are becoming a bit of a streaming standard and with good reason, they're high quality and versatile. Plus, this one is covered in black paint, which makes it look nice. Oh, and you'll get that copy of Watch Dogs 2. Neat.
Yeti Blue Blackout USB microphone with free Watch Dogs 2 on PC for $99 from Amazon US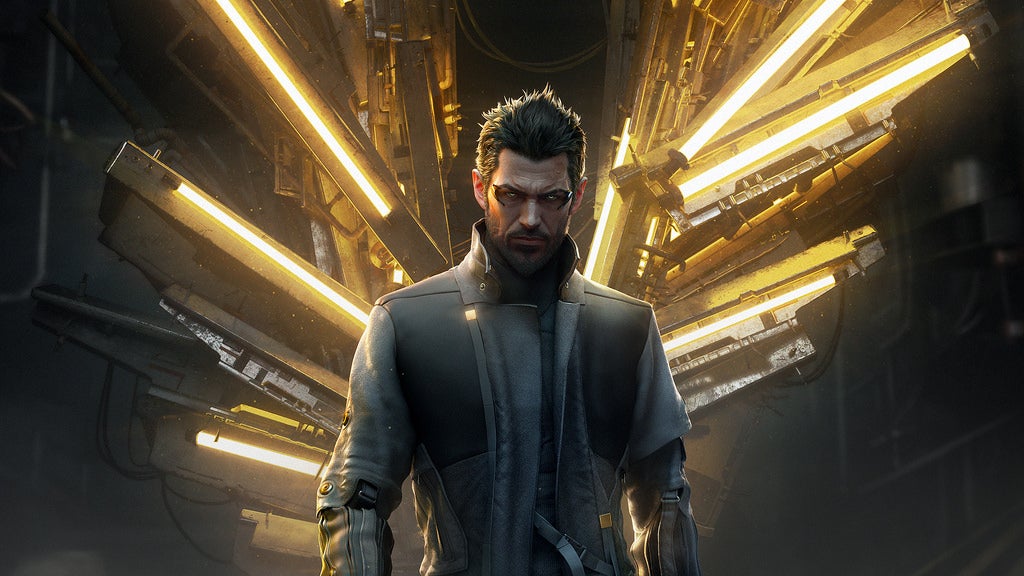 At this point, Deus Ex Mankind Divided has been discounted on so many separate occasions that I'm running out of things to say about it. So hey, it's Adam Jensen again and he never asked for this. What a shame, etc. The game is down to $19.99 on Xbox One and PS4 right now at Amazon US and that's pretty cool.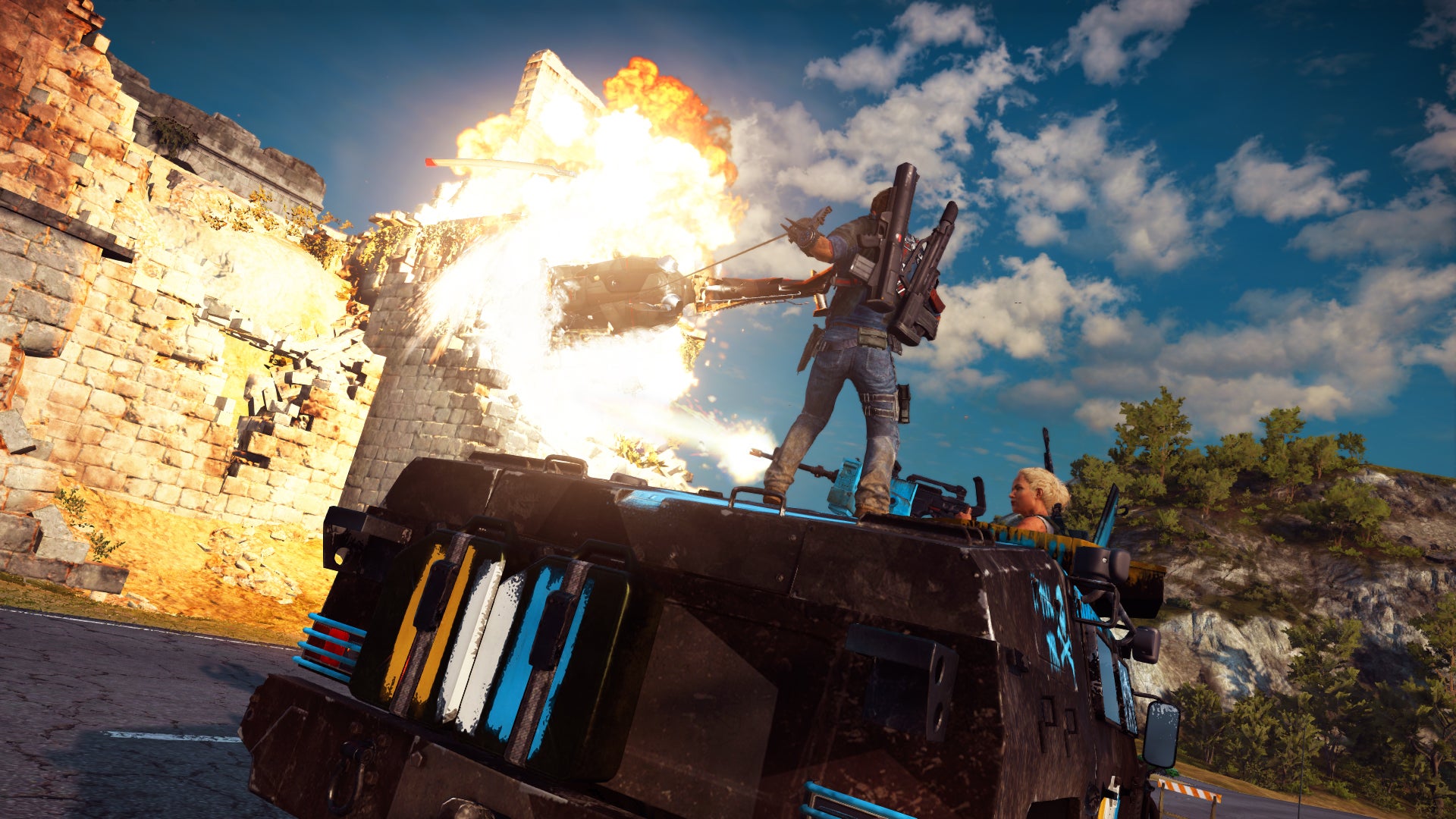 If life is getting you down and things all seem a little too serious, one way you could remedy it even just a little bit is to step into the boots of Rico Rodriguez and just unleash absolute chaos with little to no consequences. If that sounds like your kind of thing, you can grab Just Cause 3 on PC as a Steam key for $14.99 right now at Amazon US.
Just Cause 3 on PC (Steam) for $14.99 from Amazon US
It's amiibo time again, this time with this adorable little guy. Orders are up and live for the new amiibo for yarn Poochy from Yoshi's Woolly World. That's all well and good, but what I wouldn't give for an amiibo for Poochy from The Simpsons. Such a shame he died on the way back to his own planet.
Yarn Poochy amiibo - Yoshi's Woolly World for $16.99 from Best Buy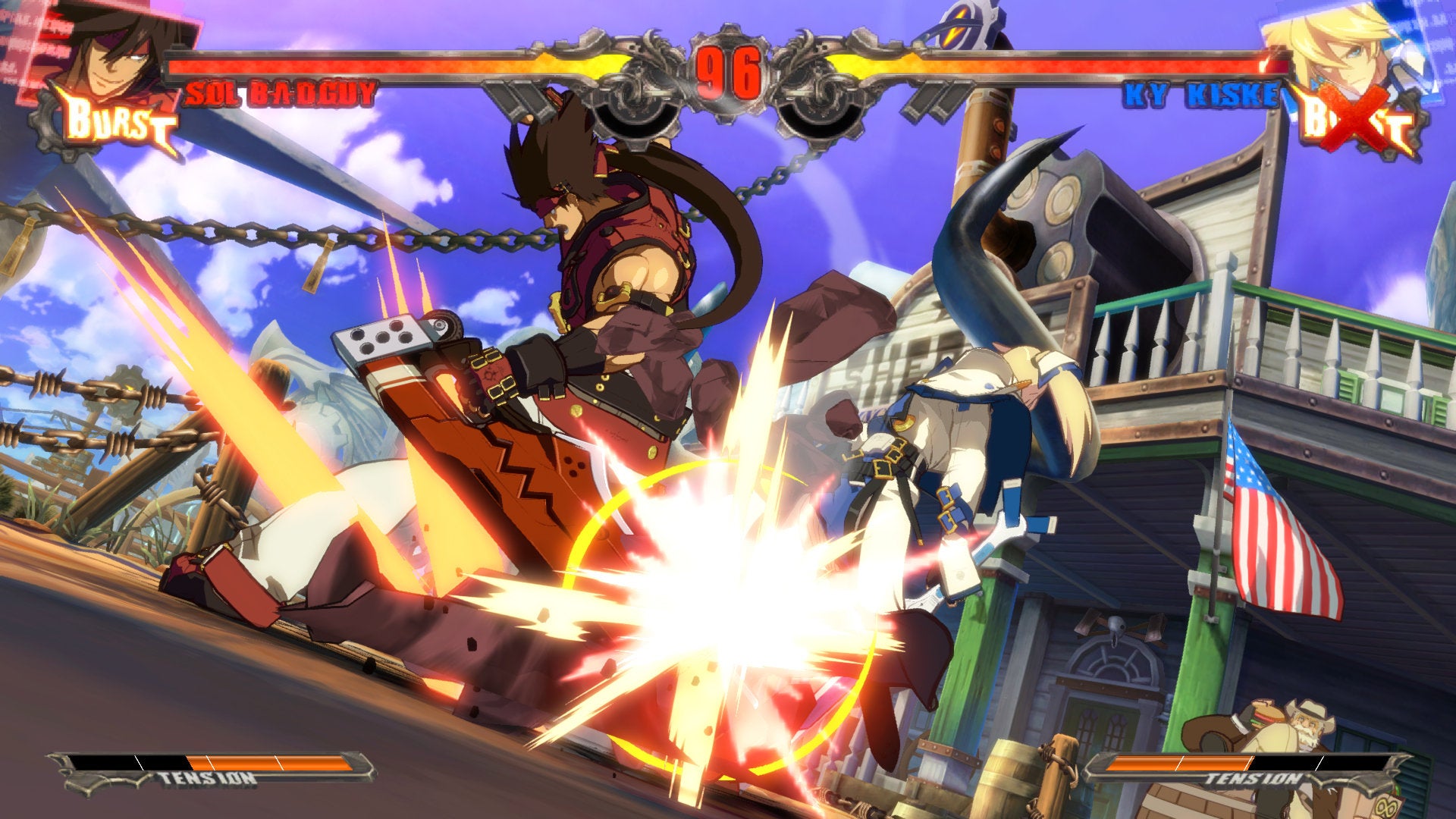 How about picking up a copy of one of the best fighting games released in the past few years for under $20? Well, head over to Amazon and grab yourself a copy of the weird and wonderful Guilty Gear Xrd Revelator on PS4 while it's reduced down to $19.99 right now, it won't last forever.
Guilty Gear Xrd Revelator on PS4 for $19.99 from Amazon US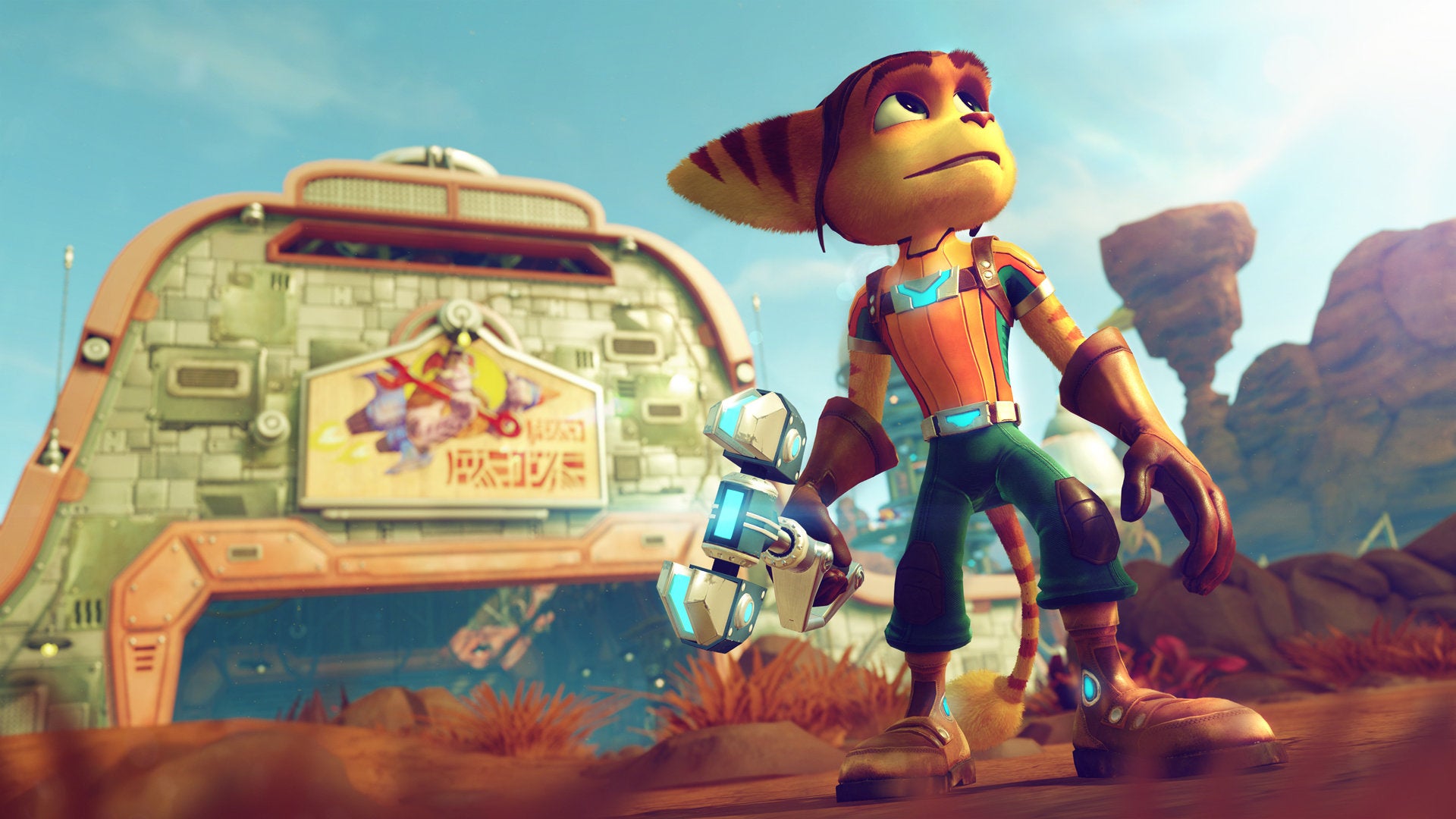 GameStop US is currently bringing back a deal that was initially up as a Black Friday offer, namely Ratchet and Clank's PS4 shiny remake being available for only $9.99. The deal is presumably back just in time for Christmas but truly, it's insanely good value, especially now that the game's had its 4K patch to make it look even better on PS4 Pro consoles.
Ratchet and Clank on PS4 for $9.99 from GameStop US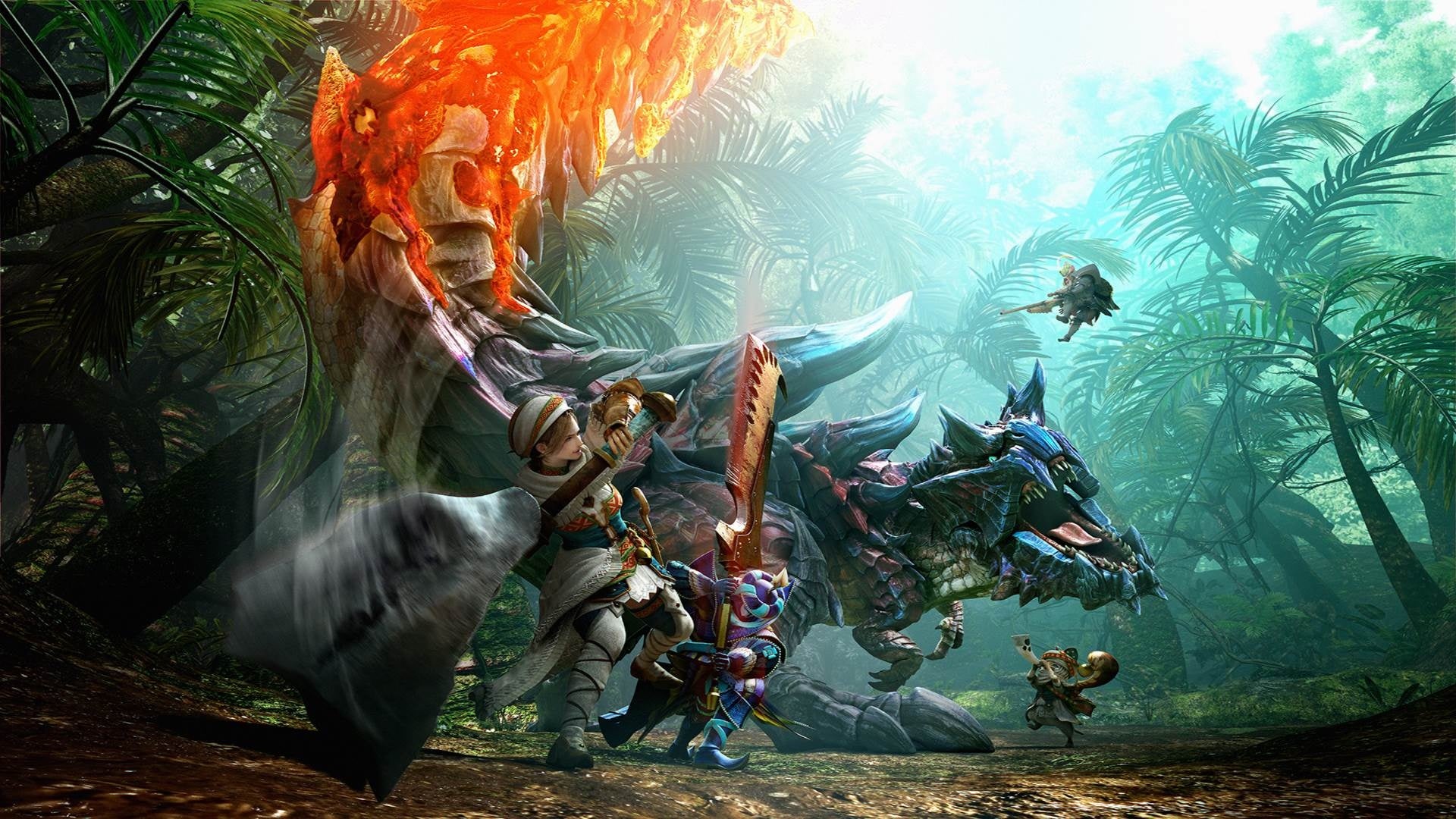 Monster Hunter Generations may be one of the best reasons to own a 3DS in recent memory. Well, that and Rhythm Heaven Megamix. Right now, Amazon Prime members can grab a copy of Generations for $24.99 at Amazon US. Those who are not Prime members can head to Best Buy instead and get the game for the same price.
With that, we're done for another week. Keep in mind that deals, prices and availability can change at the drop of a hat, so apologies if you miss out on something you wanted. I'll be over at Jelly Deals, scouring the world wide web for more deals. Feel free to visit, or follow us on Twitter and give us a like on Facebook.
Will you support Eurogamer?
We want to make Eurogamer better, and that means better for our readers - not for algorithms. You can help! Become a supporter of Eurogamer and you can view the site completely ad-free, as well as gaining exclusive access to articles, podcasts and conversations that will bring you closer to the team, the stories, and the games we all love. Subscriptions start at £3.99 / $4.99 per month.