Jelly Deals roundup: Arkham Asylum, Stranger's Wrath, cheap PS4s and more
You wanted a Bluetooth Nintendo 64 controller, right?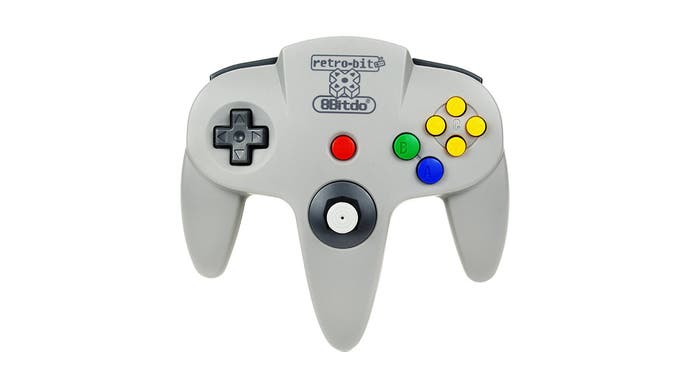 A note from the editor: Jelly Deals is a new deals site launched by our parent company, Gamer Network, with a mission to find the best bargains out there. (It also has the best name.) We've invited the Jelly Deals team to share a weekly roundup of (mostly) gaming-related bargains with us, so we can pass their tips on to you. Full disclosure: if you make a purchase from one of these links, we will receive a small commission from the retailer. Hopefully you'll find it useful!
---
It's happened: we've reached the point in 2016 when all three premium virtual reality headsets are out and in shops for all to buy. While VR isn't quite the overwhelming supernova of entertainment that some came to expect, it's still pretty neat. Me, I've been stuck into Mafia 3, which has been entertaining, if formulaic - and buggy. A couple of days ago, I arrived at a waypoint and upon exiting my car, it and three other vehicles decided to leap into the air and land upside down, apropos of nothing. The sixties were weird, man.
Anyway, we've got a new batch of the past week's deals to go through, so stick around, dear reader, as we check them all out in a structured and timely fashion.
First, we've got some deals that should work in the UK as well as the US (and presumably many other places), then we'll check out the UK's best before finishing off with some US offers.
UK & US Deals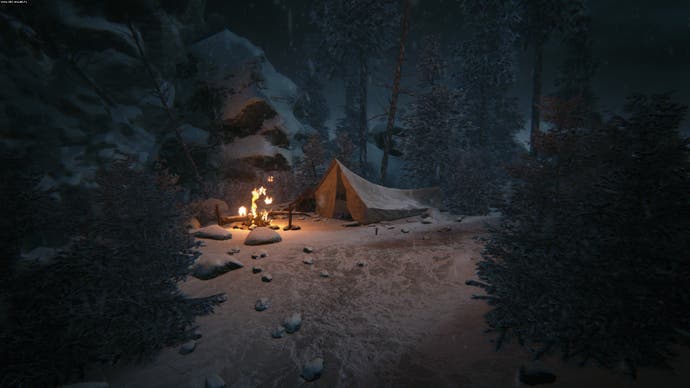 There's a whole bunch of horror (or just plain twisted) games up for grabs over at Bundle Stars at the moment. Up to 15 of them, depending on how much you feel like paying. The bare minimum of £1.49 will get you six games (including Kholat and Lucius 2), while £4.89 adds eight more (including Albino Lullaby) and the final tier of £6.39 unlocks a copy of The Park on top of all of the others.
The Demon Bundle from Bundle Stars - Starting at £1.49 from Bundle Stars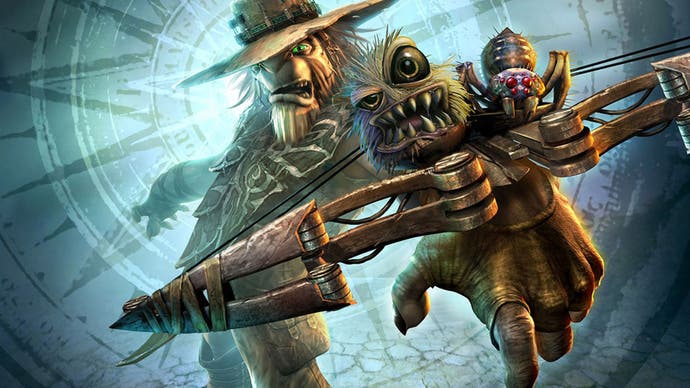 If you're an Android user, you should probably pick up a copy of Oddworld: Stranger's Wrath while it's reduced to a ridiculously cheap 10p / 12¢. Like, really, it's 10p. For the entire game. A game that was once an original Xbox title, on your phone for 10p / 12¢. Just go for it.
Oddworld: Stranger's Wrath on Android for 10p / 12¢ from Google Play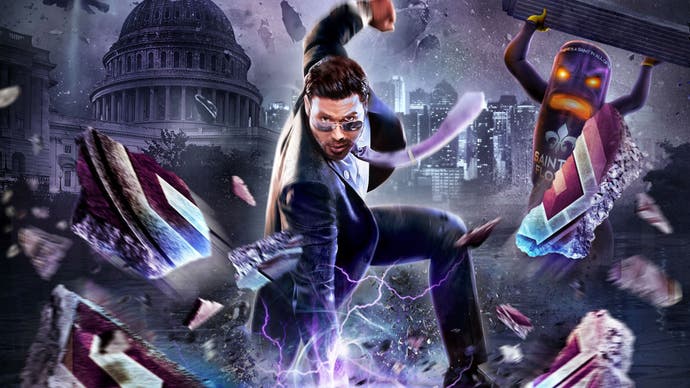 This weekend, Steam is playing host to a run of discounts for games from the folks at Deep Silver, who have also gone ahead and put together some helpful, handy bundles in case you like to buy things in bulk. Among the highlights are Metro Redux for £6.24 / $7.49, Killer is Dead for £2.99 / $3.99, Homefront: The Revolution for £17.99 / $23.99 and the troubled Mighty No. 9 for £9.59 / $11.99. Alternatively, you can buy a job-lot of absolutely everything for £55.60 / $76.28.
Deep Silver Publisher Weekend on Steam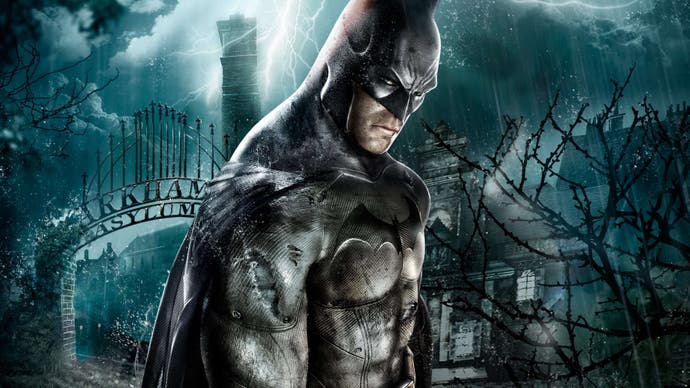 For a limited time, you can pick up any of the Arkham series of Batman games on PC for extra cheap over at GamesPlanet. Arkham Asylum and Arkham City will set you back £3.99 / $4.88 each, for the Game of the Year Editions of both, while Arkham Knight comes in at £9.99 / $12.24 for the standard version.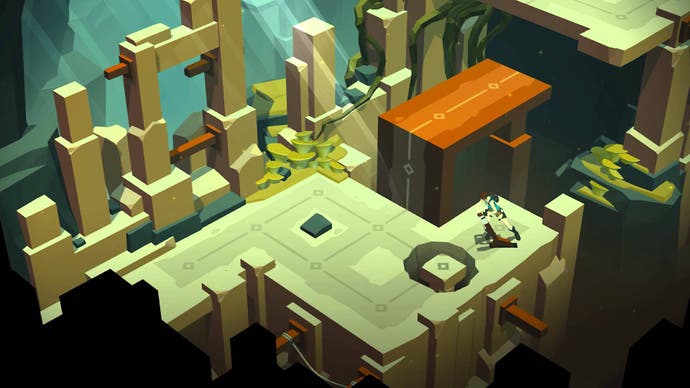 Meanwhile, over on iOS, Square Enix is offering two out of the three "GO" games currently available as a bundle together for a new low price. For 79p / 99¢, you can get both Lara Croft GO and Hitman GO to use on your iPhone, iPad or iPod. Given that this bundle means that each game is costing under 40p / 50¢ each, it's hard not to see it as a good dedal.
Hitman GO and Lara Croft GO bundle for 79p / 99¢ on iOS from App Store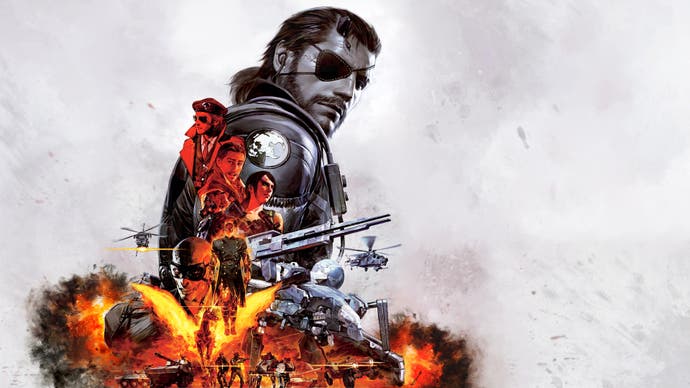 This week saw the release of what is presumably the final version of Metal Gear Solid 5: the 'Definitive Experience' edition that collects Ground Zeroes and The Phantom Pain in one neat package. GamesPlanet is currently offering up a bit of an extra discount for the PC version of this package, selling the Steam version for £21.24 / $25.83. If you haven't tried this game yet or just need an excuse to play through it again on a new format, this isn't a bad time to jump in.
Metal Gear Solid 5: The Definitive Experience on PC (Steam) for £21.24 / $25.83 from GamesPlanet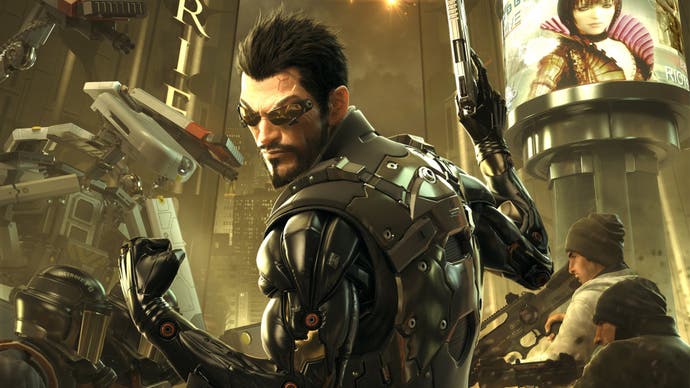 Deus Ex: Human Revolution, one of the increasing number of backward compatible titles available on Xbox One, was originally released on Xbox 360 and can be purchased digitally right now for £2.99 / $3.74 via the Xbox Live marketplace. It's probably the cheapest way to get yourself up to date before (or after) playing Deus Ex: Mankind Divided.
Deus Ex: Human Revolution on Xbox 360 (Xbox One backwards compatible) for £2.99 / $3.74 from Xbox Live Marketplace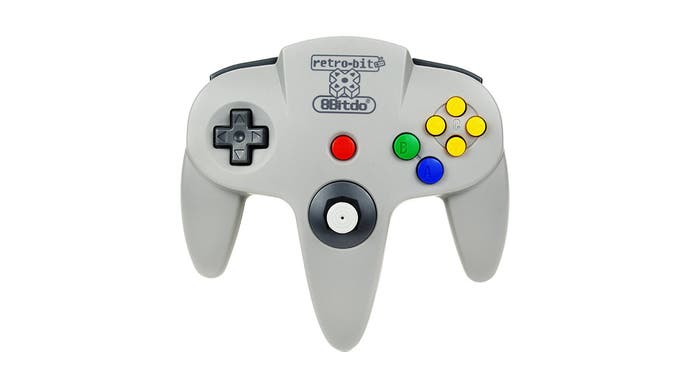 Remember that Bluetooth SNES controller I posted on a previous Jelly Deals roundup article? Well, the creators of that tiny piece of nostalgia are back with an even more left-field creation. This time, a Bluetooth Nintendo 64 controller replica is headed our way, due for release within the next few weeks and for use with PC, mobile, and most other Bluetooth enabled things. It's a little bit more expensive than the previous NES and SNES replica Bluetooth controllers have been, but given how niche the appeal for this thing must be, it's a miracle it even exists. Plus, look at it! Fingers crossed the price will come down pre-release.
UK Deals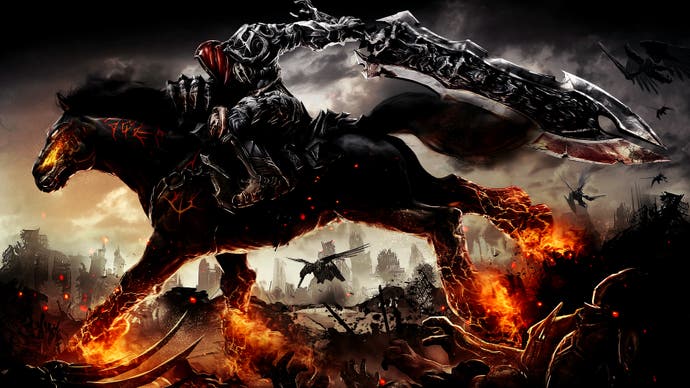 It's the end of the world as we know it. GAME is currently offering the 'Darksiders Franchise Pack', which consists of Steam copies of Darksiders, Darksiders 2: Deathinitive Edition and a bonus soundtrack, for £9, making it the cheapest way to get your hands on these games at the moment.
Darksiders Franchise Pack on PC (Steam) for £9 from GAME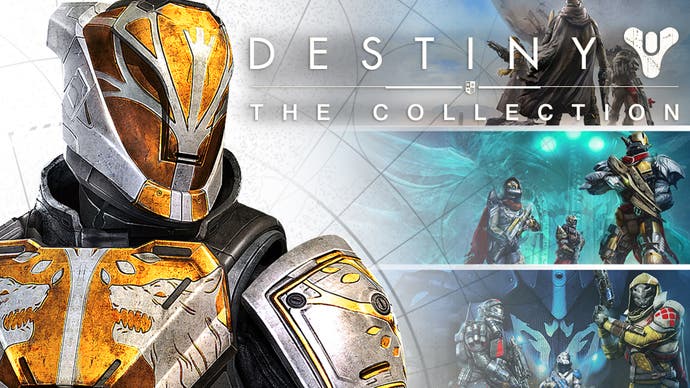 If you absolutely, positively need to have every single bit of Destiny you absolutely can, well then you're going to want to pick up the ominously titled "Destiny: The Collection" on either Xbox One or PS4. The current cheapest way to pick up a copy of this choc-full-of-stuff version of the game is over at TheGameCollection, where both versions are reduced to £29.75 for a limited time.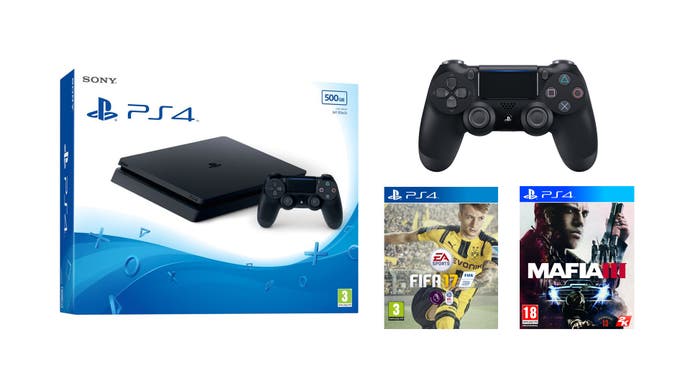 In this week's edition of "ooh, that's a cheap PS4", we have this bundle courtesy of Tesco Direct. For £259, you'll be getting a PS4 500GB Slim console with an extra DualShock 4 controller (the fancy new kind) as well as copies of Mafia 3 and FIFA 17. That's a saving of about £100 off what you'd normally pay for all that, and it ain't half bad. Just add everything to your basket and the total price will automatically discount at checkout.
PS4 500GB Slim with DualShock 4 V2 Controller, FIFA 17 and Mafia 3 for £259 from Tesco Direct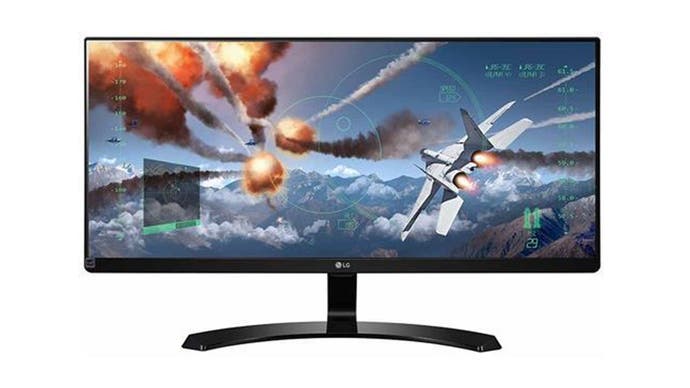 The new "in thing" in the world of PC gaming is having a ludicrously wide 21:9 monitor. If you'd like to be one of the cool kids, it just got a little easier, since Currys is currently selling two of LG's finest Ultrawide monitors at reduced prices. You can get a 25-inch model for £145 or a 29-inch version for £240, which are some of the cheapest prices 21:9 monitors have ever been in the UK.
US Deals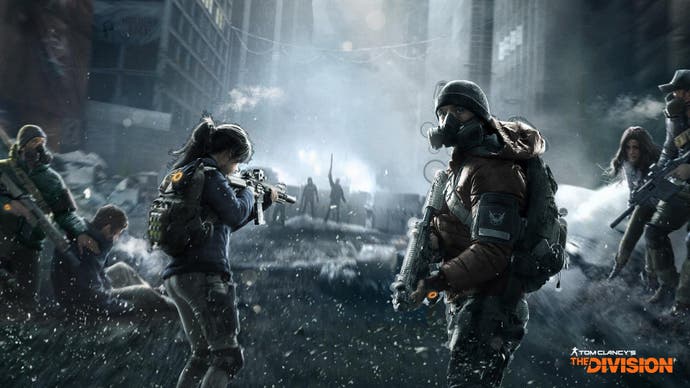 Ubisoft's latest opportunity to stamp the Tom Clancy name on something with guns in it, The Division, is currently on sale at Amazon US, where the PC version has hit an all-time low price of $14.99. So if you like your shooters always-online and your Christmases miserable, you may just want to pick this one up while it's so cheap.
Tom Clancy's The Division on PC for $14.99 from Amazon US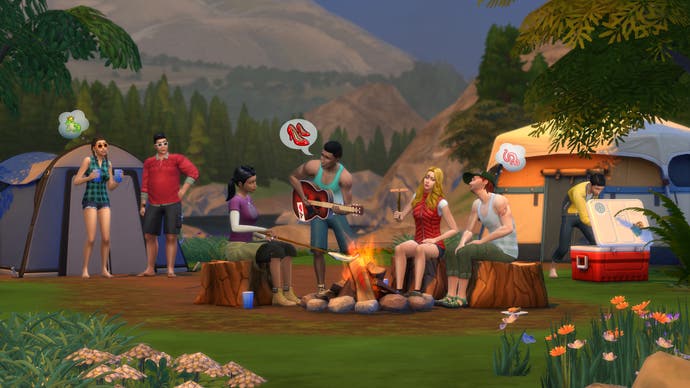 EA's ongoing series of virtual dollhouses and/or murder plotting simulators, The Sims, is onto its fourth entry after over a decade of removing ladders from swimming pools. The aforementioned Sims 4 is available on Amazon US right now for $29.99 in both digital and boxed versions. The digital version is an EA Origin code, though, so consider that a heads up.
The Sims 4 on PC for $29.99 from Amazon US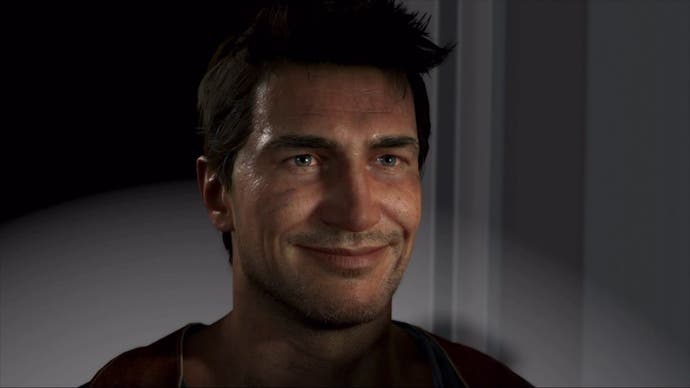 If you're a new PlayStation owner or you've been living in caves for the past 10 years or so, you may not have had the pleasure of playing any of the Uncharted series yet. Luckily, shortly before Sony released Nathan Drake's final rodeo earlier this year, they also released a trilogy collection of his earlier adventures. The first three games will run you $20 in boxed and digital forms for a limited time.
Alright, we're done for another week. Keep in mind that deals, prices and availability can change at the drop of a hat, so apologies if you miss out on something you wanted. I'll be over at Jelly Deals, scouring the world wide web for more deals. Feel free to visit, or follow us on Twitter and give us a like on Facebook.