Jelly Deals: Lunar New Year Sale from Fanatical features Tekken 7, Laser League and more
Save an extra 8% with a code.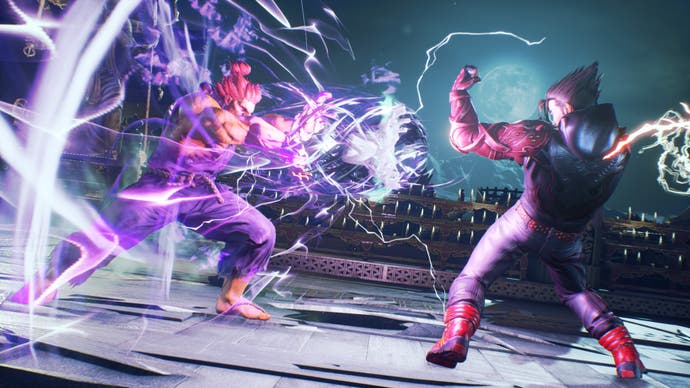 A note from the editor: Jelly Deals is a deals site launched by our parent company, Gamer Network, with a mission to find the best bargains out there. Look out for the Jelly Deals roundup of reduced-price games and kit every Saturday on Eurogamer.
---
This year, according to the Chinese Zodiac, is the Year of the Dog. That's got to be a good sign for things to come, right? The folks over at Fanatical (which, you may remember, was formerly known as Bundle Stars) are celebrating in the only way they know how - with a big ol' sale range and a voucher code to take a little extra off the top.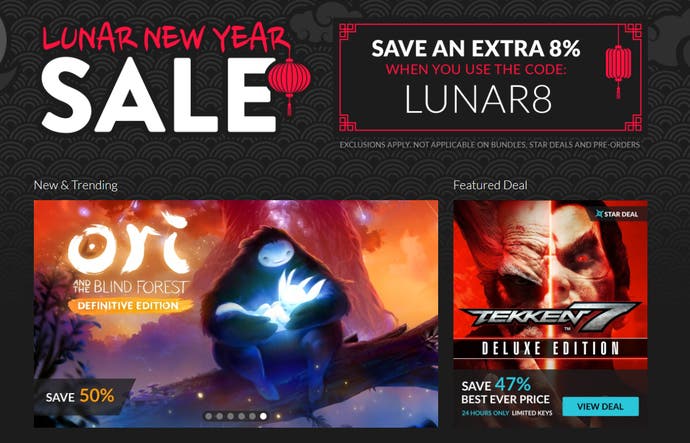 There are apparently 1500 titles available with discounts at Fanatical this week, and entering the code LUNAR8 at checkout will take an extra 8 per cent off your order as a nice added bonus. Prices will vary depending on the region you're browsing from and the site will display whatever your local currency is, so keep that in mind when you check out what's available.
One of the headlining offers at the time of writing is a PC copy of Tekken 7 which is reduced to £19.99, though using the code will take the price down to £18.39. For contrast, a boxed copy of the game at Amazon will still cost you £34.99 right now. Last week's new release, Laser League, is discounted by 35 per cent as well, bringing the cost down to £7.14. Grand Theft Auto 5 is down to £19.59 as well, and the extra 8 per cent discount takes it down to £18.02.
You can also snag a copy of Dark Souls 3 for under £10 for the time being, though you may want to opt to go for the current Humble Monthly instead, which will cost you roughly the same but get you the Ashes of Ariandel DLC and a stack of other PC games as well, as that's objectively the better deal.
Meanwhile, if you're in a bargain sort of mood, you can check out the brand new Jelly Deals guide to the best gaming headset for 2018 as well as today's best deals, the latter of which features everything from Bayonetta 2 for £35 to designer glasses for £10.