Jelly Deals: Humble Paradox Bundle features Stellaris, Magicka and more
Get everything for $12 / £9.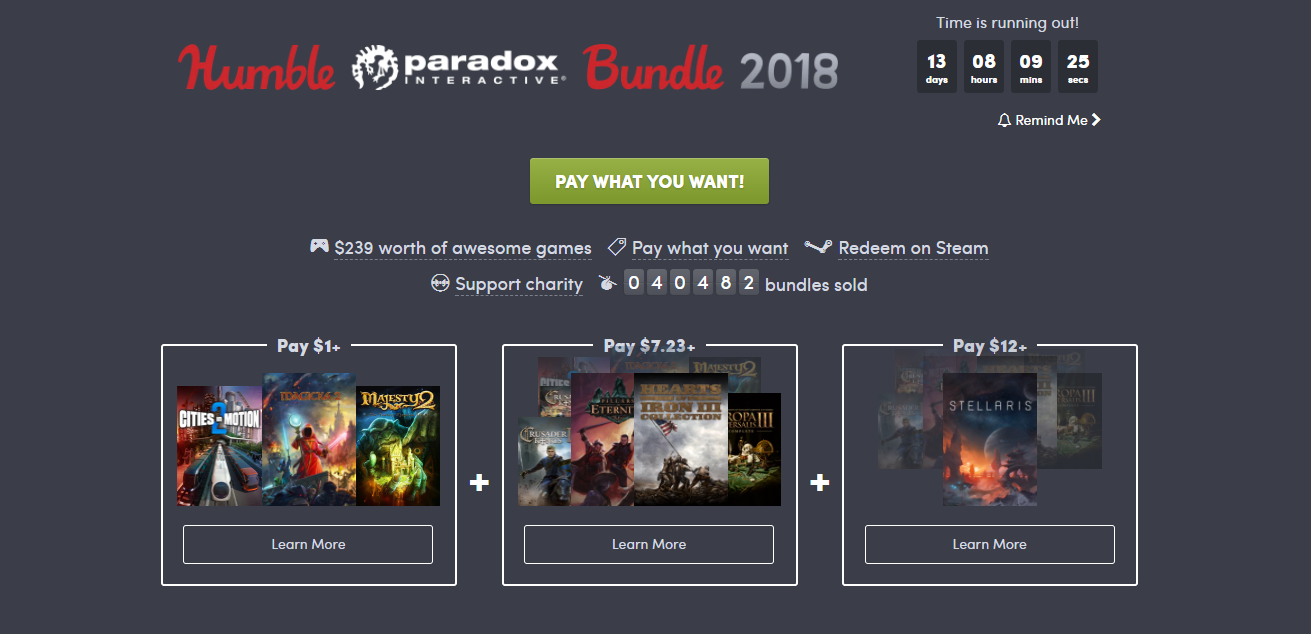 A note from the editor: Jelly Deals is a deals site launched by our parent company, Gamer Network, with a mission to find the best bargains out there. Look out for the Jelly Deals roundup of reduced-price games and kit every Saturday on Eurogamer.
---
The folks at Humble are back at the bundle game once more, this time with a set of games from Paradox Interactive.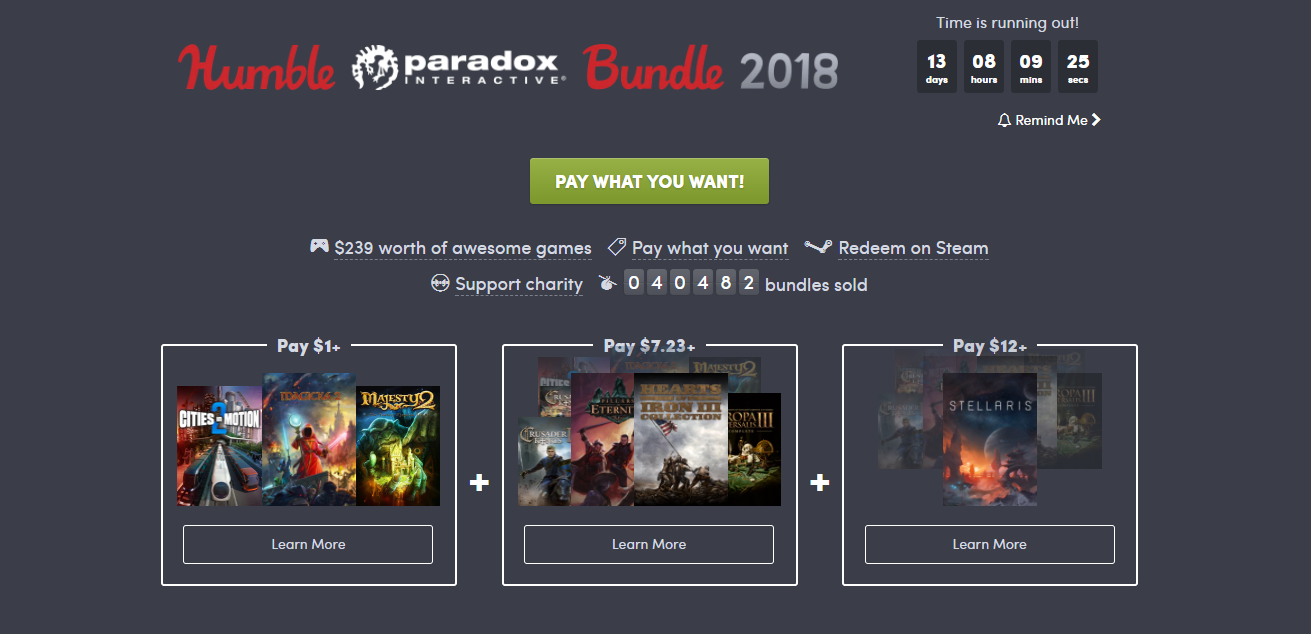 Head over to the site and you can put down up to $12 / £9 to get yourself a series of games from the Magicka, Europa and Majesty series, as well as Pillars of Eternity, with the top tier reward being a copy of space politics and strategy sim, Stellaris.
Here is the full list of what's up for grabs:
Pay $1 (72p) or more
Cities In Motion 2
Magicka 2
Majesty 2 Collection
Pay more than the average
Crusader Kings 2
Crusader Kings 2 Old Gods DLC
Pillars of Eternity
Hearts of Iron 3 Collection
Europa Universalis 3 Complete Edition
Pay $12 (£8.60) or more
If you'd like to learn more about any of the games in the bundle, the one and only Chris Bratt reviewed Stellaris at launch, and Pillars of Eternity got itself a Recommended from this very site.
For my money, Magicka 2 is a hard one not to recommend. The pre-cursor to Helldivers, it's a kind of a blend of Monty Python-esque comedy and rhythm game button combinations to cast spells. It's very good indeed and will cost you under a pound.
Meanwhile, over at Jelly.Deals, you can check out our guide to the best PC gaming controller or even check out this week's guide to the best Monster Hunter gifts in time for the launch of the new game.