Jelly Deals: GOG's Weekly Sale features Transistor, Virginia, Tacoma and more
Adventure, strategy and rhythm games on offer.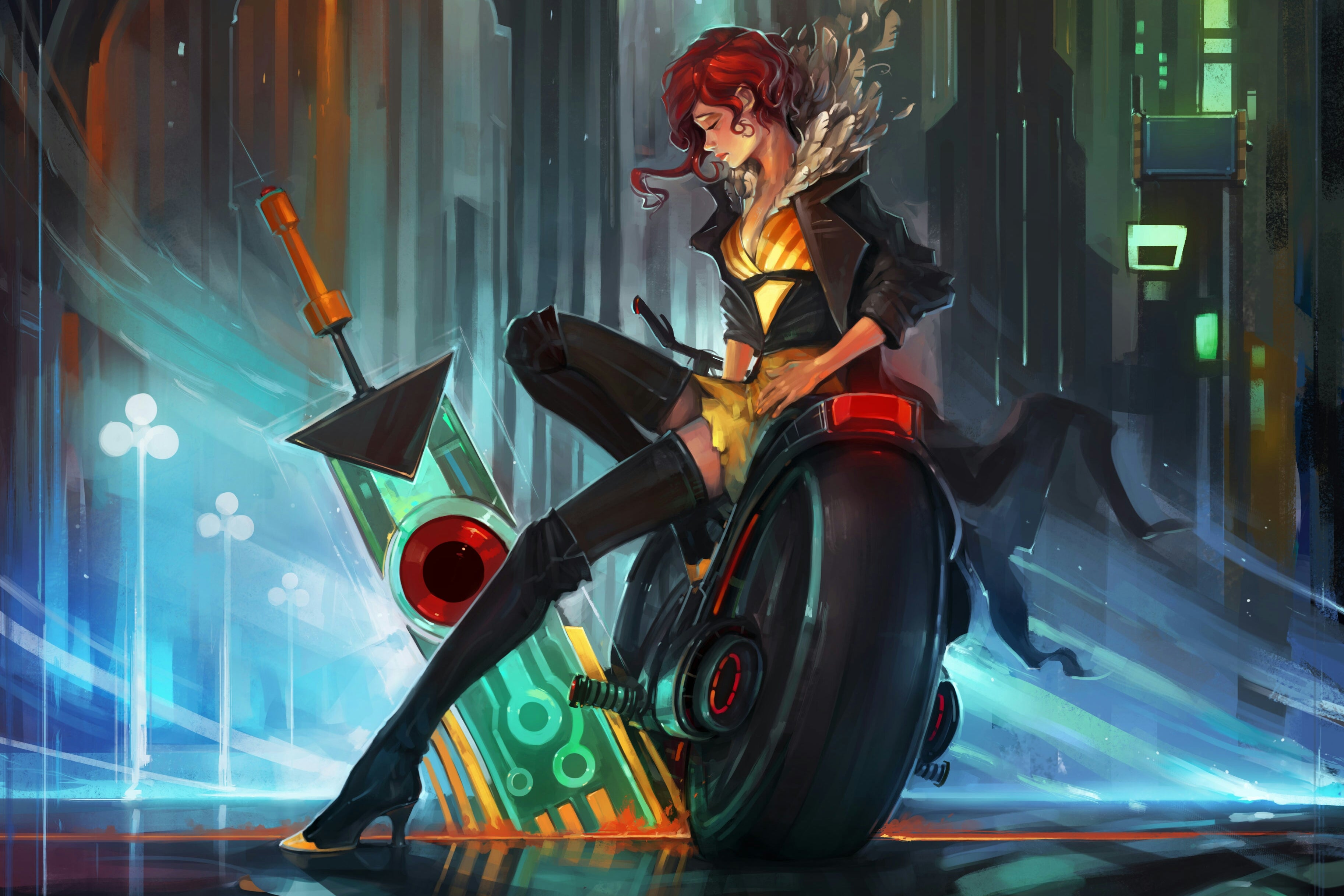 A note from the editor: Jelly Deals is a deals site launched by our parent company, Gamer Network, with a mission to find the best bargains out there. Look out for the Jelly Deals roundup of reduced-price games and kit every Saturday on Eurogamer.
---
This week's range on offer as a part of GOG's Weekly Sale includes a variety of adventure, strategy and rhythm action games from the past few years. If any of those genres speak to you, you may want to check out the selection before the week is out.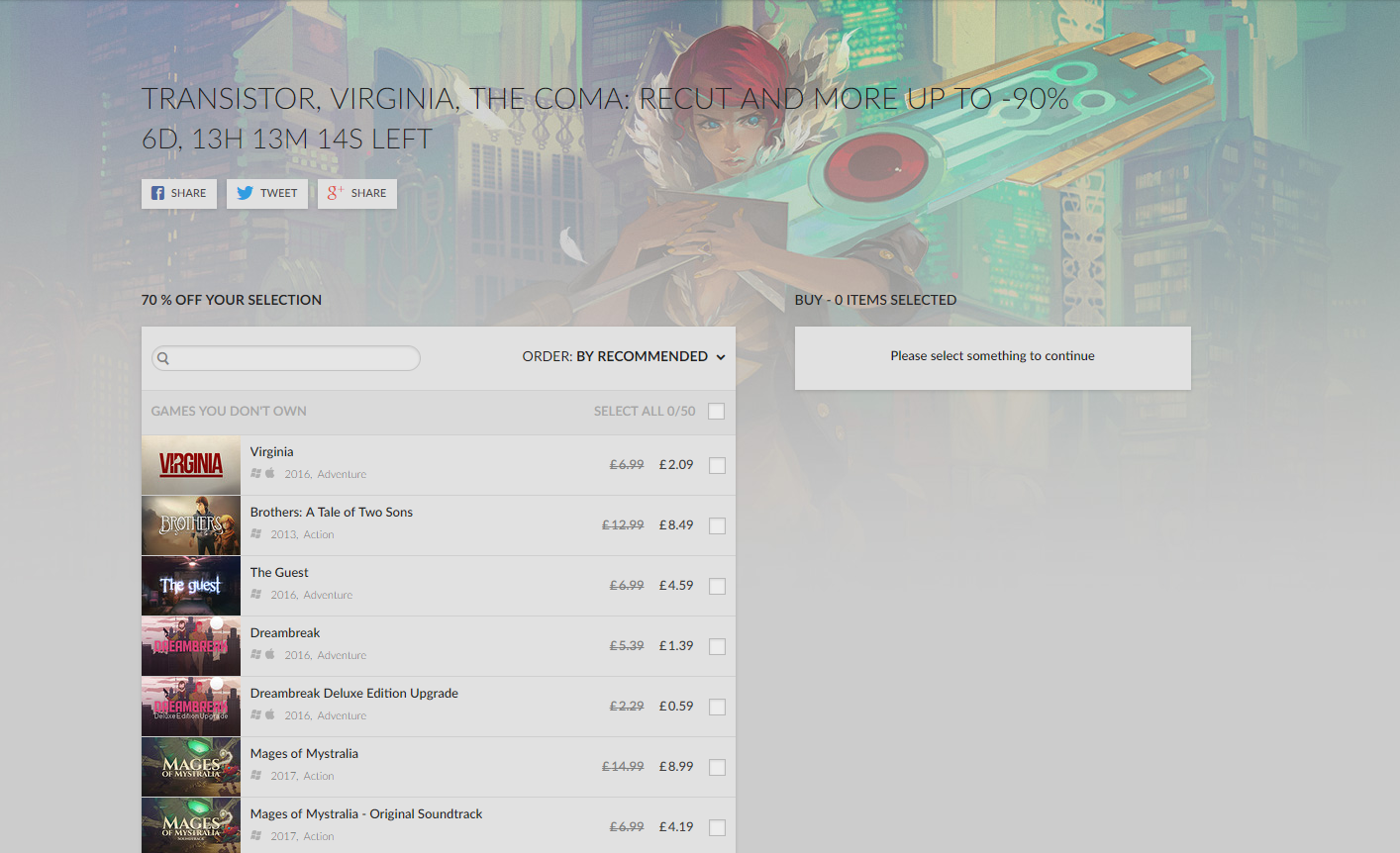 Specifically, you can pick up Twin Peaks-inspired detective thriller Virginia for £2.09, dual-stick puzzle adventure Brothers: A Tale of Two Sons for £8.49, sometimes infuriating rhythm action platformer BIT.TRIP Runner for £1.09 or its sequel for £1.69, sci-fi RPG Transistor for £3.79, or cheese-induced-fever-dream simulator Clustertruck for £3.79, to name a few.
If strategy games are more your thing, War for the Overworld and all of its DLC are also on sale - you can pick up the Anniversary Collection edition for £13.59 presently.
Arguably the biggest game on this list is the latest release from the creators of Gone Home, Tacoma, which is a science-fiction narrative adventure that'll take you through the stories of an entire spaceship crew as they fight for survival. It was divisive at launch and isn't going to be for everyone - though it got a Recommended from this very site - but for what it's worth, it was one of my favourite short games of 2017 and 40 per cent off ain't that bad, to say the least.
The entire range is up now, finishing up at the end of the week, so fill your boots while you can.
Elsewhere on the wild wild web, you can check out the Jelly Deals guide to the best retro gaming gifts around, or even venture into our guides to the best Valentine's Day gifts for gamers, since that particular date is creeping up on us all.