Jelly Deals: Get a Vive with £100 / $100 off today only
Vive la Vive.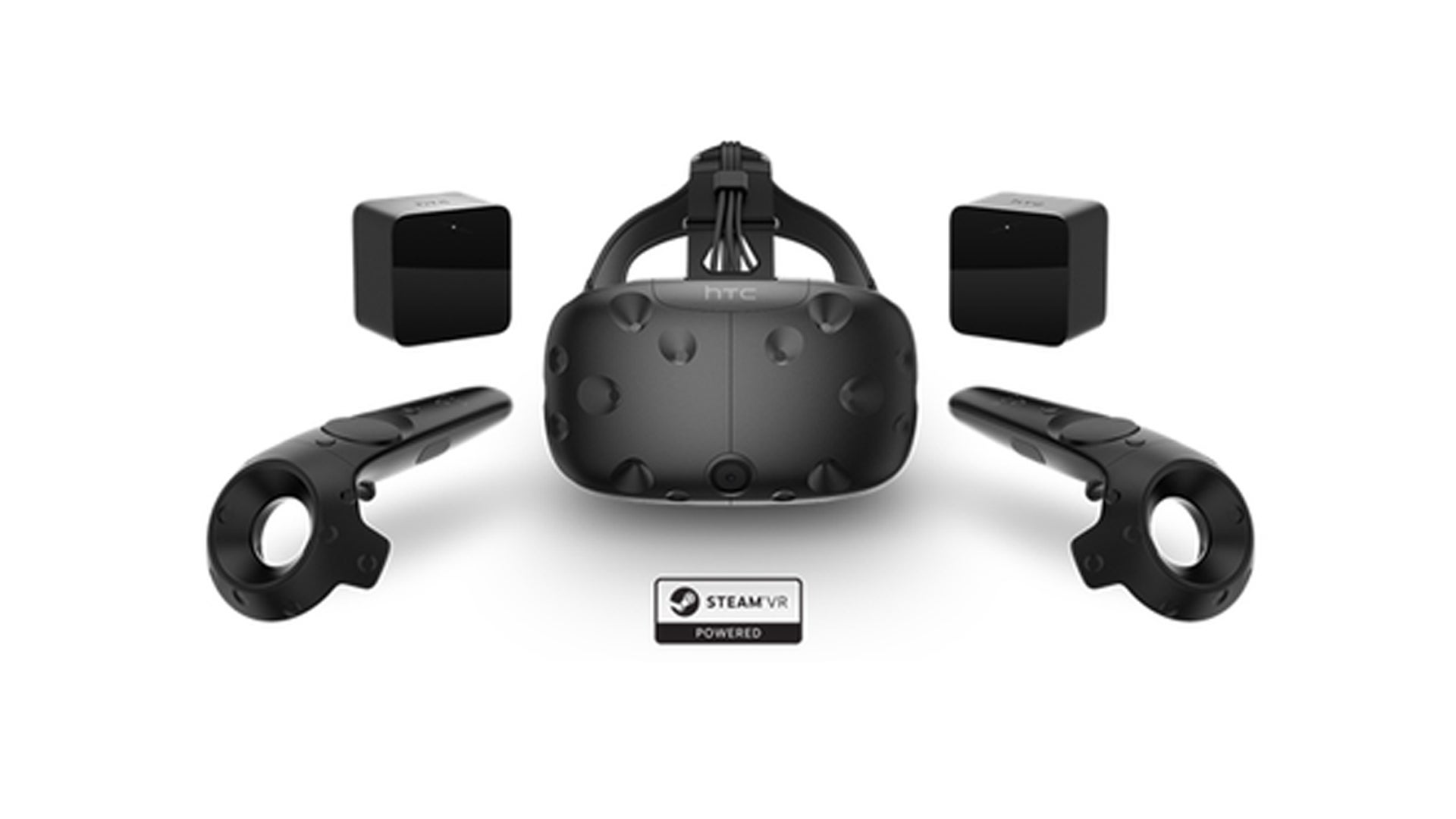 A note from the editor: Jelly Deals is a deals site launched by our parent company, Gamer Network, with a mission to find the best bargains out there. Look out for the Jelly Deals roundup of reduced-price games and kit every Saturday on Eurogamer.
---
To celebrate the first anniversary of Valve and HTC's initial entry into the VR scene, the Vive VR headset itself is £100 / $100 off for one day only. The limited birthday sale brings the price of the HTC Vive headset down to £659 in the UK and $699.99 in the US (you can thank Brexit for the bad exchange rate).
If you fancy grabbing yourself one of these headsets, you'll not only get the headset and assorted techy bits, but also a handful of free games to try out once it's all set up. Specifically, you'll be getting Everest VR and something called Richie's Plank Experience. I'll just leave it to you to come to your own conclusions there.
If you're in the UK, your best bet is to head to GAME and grab one for £659 there. Over in the US, you can pick one up from Amazon US for $699.99 and take advantage of Prime shipping, if you're a paying member of the Amazon elite.
Just for funsies, here's a personal favourite Vive video of mine. Just think, this could be you, too, if you happen to have a hefty wad of cash burning a hole in your pocket.
If GAME and Amazon don't appeal to you, you can try some of these options, instead. Just keep in mind the price cut is for one day only, and the Vive will be back up to £759 / $799.99 as of tomorrow.
Did you know that Jelly Deals has launched a newsletter? Let us bring the best deals directly to you each day. Subscribe here, if that seems like your kind of thing.