Jelly Deals: Digital discounts from GOG, Humble and Green Man Gaming this week
Saints Row! Earthworm Jim! Trials Fusion!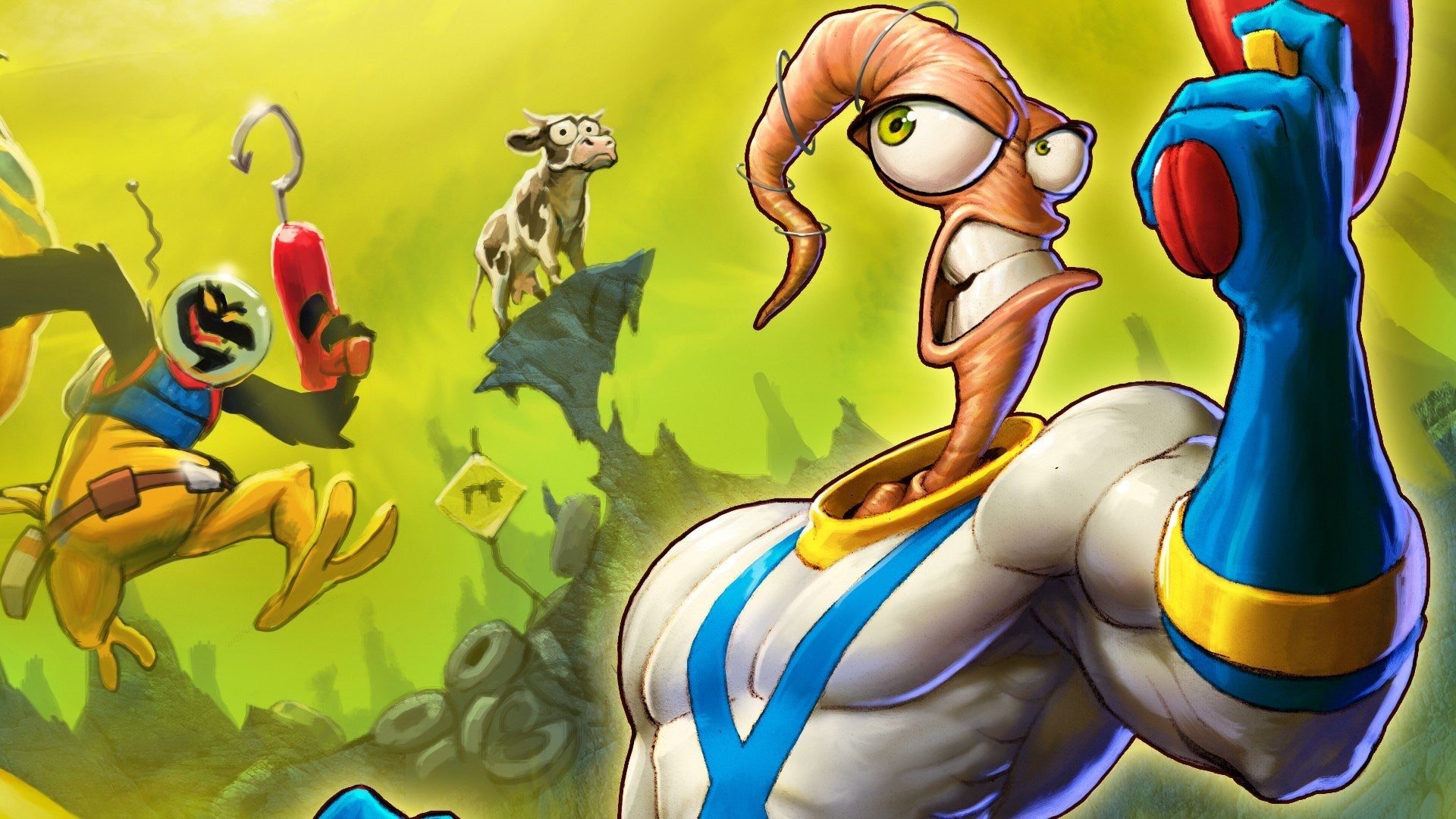 A note from the editor: Jelly Deals is a deals site launched by our parent company, Gamer Network, with a mission to find the best bargains out there. Look out for the Jelly Deals roundup of reduced-price games and kit every Saturday on Eurogamer.
---
This week has absolutely no shortage of discounts on downloadable PC games. Multiple sites are offering some pretty steep price reductions on everything from old-school classics to some of this year's biggest titles. This is in addition to Humble's Indie Mega Week sale that we covered earlier in the week.
GOG.com's Interplay Staycation Sale
Let's kick things off with GOG's current offering of a range of absolute classics. This one celebrates some of the best games to come out of Interplay over the years, including space sims like Freespace 2 and Star Trek Starfleet Academy, racing games like Screamer and Ignition and, much more importantly, the entire Earthworm Jim series alongside both MDK games. Groovy.
Highlights:
Earthworm Jim 1 & 2 for £3.09 / $3.99 / €3.59
Jagged Alliance 2: Unfinished Business for £1.89 / £2.39 / €2.19
MDK for £1.89 / £2.39 / €2.19
MDK 2 for £1.89 / £2.39 / €2.19
Kingpin: Life of Crime for £3.09 / $3.99 / €3.59
Star Trek Starfleet Academy for £1.89 / £2.39 / €2.19
Giants: Citizen Kabuto for £3.09 / $3.99 / €3.59
Humble Saints Row Bundle
Over at Humble, there's a brand new bundle on offer filled with some of Deep Silver's finest wares. While the official bundle name might be the 'Humble Saints Row Bundle', this one does in fact feature games like Homefront: The Revolution, Deadlight, Risen 3, Killer is Dead and, for better or worse, Mighty No. 9. If you decide to drop a ludicrous $75 on the bundle, you'll get Agents of Mayhem too, if you like.
Pay $1 or more
Risen 3: Titan Lords Complete Edition
Deadlight: Director's Cut
Homefront
Saints Row 2
Pay more than the average
Saints Row The Third
Saints Row: Gat out of Hell
Mighty No. 9
Killer is Dead Nightmare Edition
More to unlock soon
Pay $15 (£12) or more
Homefront: The Revolution
Saints Row IV: Game of the Century Edition
Saints Row The Third: The Full Package
Saints Row: Gat out of Hell Devil's Workshop Pack
Pay $75 or more
Pay what you want for the Humble Saints Row Bundle
While we're talking about Humble Bundle, by the way, the folks over there have gone ahead and added a bunch more games to the Humble Telltale Games Bundle. That set now features The Wolf Among Us, Jurassic Park, Sam & Max and more, alongside all the titles that were originally featured.
Green Man Gaming's Summer Sale
Green Man Gaming is celebrating the summer (or commiserating the lack thereof, depending on where you are) with a big ol' sale on some digital PC games. For a limited time, you can also use the code SUMMER2017 during checkout to get an extra 15% off your overall basket spend and some bonus offers on some of the site's Flash Deals, which are set to change every few hours.
Here's some of what you can grab from the Summer Sale currently - these are all shown in GBP, but your local currency should work out roughly the same:
Trials Fusion for £5.44
The Evil Within for £3.75
Dead Rising 4 for £20
Bully for £3.32
Watch Dogs 2 for £22.50
Bioshock The Collection for £13.20
Alan Wake's American Nightmare for £3.50
Resident Evil 7 for £23.99
DmC: Devil May Cry for £5.70
Metro Redux Bundle for £6.25
LA Noire Complete Edition for £7.12
Batman Arkham Knight for £6.08
Sleeping Dogs Definitive Edition for £5
Summer Sale from Green Man Gaming (use code SUMMER2017 for an extra 15% off)
Weekly Sale from GOG.com
Back to GOG.com to finish off with a look at the site's fresh set of weekly offers. This week, you can pick up the vast majority of games released by infamous adventure game studio Wadjet Eye Games for a matter of coins each. That means you can get the vastly under-discussed cyberpunk point-and-click adventure Gemini Rue and kick off your Blade Runner obsession months ahead of the new movie later this year (please be good, please be good).
Highlights:
Gemini Rue for £1.59 / $1.99 / €1.79
Resonance for £1.59 / $1.99 / €1.79
Shardlight for £2.39 / $2.99 / €2.69
Gomo for 99p / $1.19 / €1.19
Shadow Tactics: Blade of the Shogun for £24.49 / $27.99 / €27.99
The Blackwell Bundle for £2.39 / $2.99 / €2.69
Technobabylon for £2.39 / $2.99 / €2.69
The Shivah for 79p / 99¢ / €0.89
Deponia for 69p / 99¢ / €0.99
One last thing that's not actually related to games, but still features the word 'digital' so you may want to know - if you're an Amazon Prime member, you can rent and stream a few of the year's biggest movie releases for £1.99 each at the moment. That includes films like Logan, Get Out, Trainspotting 2 and, perhaps most excitingly, Kong: Skull Island which is far better than it had any right to be. Head over to this link right here to do the renting thing, if you like.
So how about that bunch of digital goodies? If there are any particular recommendations you'd like the world to know about, feel free to leave a comment and point them out.