It's the Xbox One Eurogamer Podcast special!
And a video showing perhaps what should have been.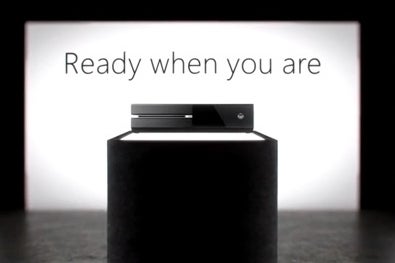 "Xbox is about to become the new watercooler," blurted Microsoft's Halo TV person Nancy Tellem last night, perfectly encapsulating the Xbox One reveal.
The cringe dial was at 11 as Microsoft and guests promised magic this and groundbreaking that without ever really dropping anchor in reality - too busy banging on about TV.
Microsoft's message, though, was clear: we are the entertainment hub you need, and games are just a part of that. Here's a video showing what should have happened.
Nevertheless, we did see it, the box, the Xbox One, and Microsoft was willing to let our Tom Bramwell get hands-on.
He also prodded and probed Xbox Europe boss Phil Harrison, and organised his thoughts from the frontline in an article published today.
In addition, Digital Foundry's quasi-robotic Richard Leadbetter has now produced a technical analysis of Xbox One.
But what did the rest of us think? Were we impressed? Eurogamer deputy editor Oli Welsh and features editor Martin Robinson join me, Bertie, and Outside Xbox's Mike Channel for a chat.
We're having a bit of trouble getting the podcast to show on iTunes, so bear with us on that one.