Martin Klima of Altar Interactive
Interview - we talk to Czech developers Altar about their innovative strategy game Original War and their exciting next project
When Original War was released here in Europe during the summer it did exactly what it said on the tin, bringing a breath of fresh air and, dare I say it, originality to the real-time strategy genre. With the game about to get a long overdue release in the USA at a bargain $20 price point, we spoke to project manager Martin Klima from Altar Interactive to find out more about Original War and the company's next project, which today we can exclusively reveal to be .. well, read on to find out!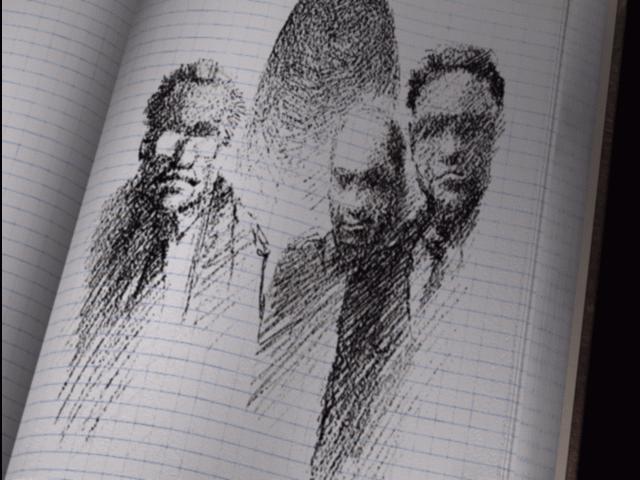 The Beginning
Like many of this year's more innovative PC games, Original War emerged from a relatively new developer based in Eastern Europe. "I would say working over here is very much like working over there", Martin told us, adding that "there was a tremendous amount of pent-up energy here that is just coming of age." The release of this energy has resulted in something of a boom for the gaming industry in the old Soviet Bloc, and Altar Interactive is just one of many new companies formed in the last few years on what used to be the other side of the Iron Curtain. Based in the Czech Republic, the development studio was created in 1997 as a spin-off of a local role-playing game publisher called Altar Publishing. "When we finished our first project, the puzzle game Fish Fillets, we wanted to do something that would be appealing to a broad range of gamers. The idea for Original War came from our design lead, Vlaada Chvatil, and it seemed perfect for this purpose as it mixes elements from both real-time strategy and role-playing games."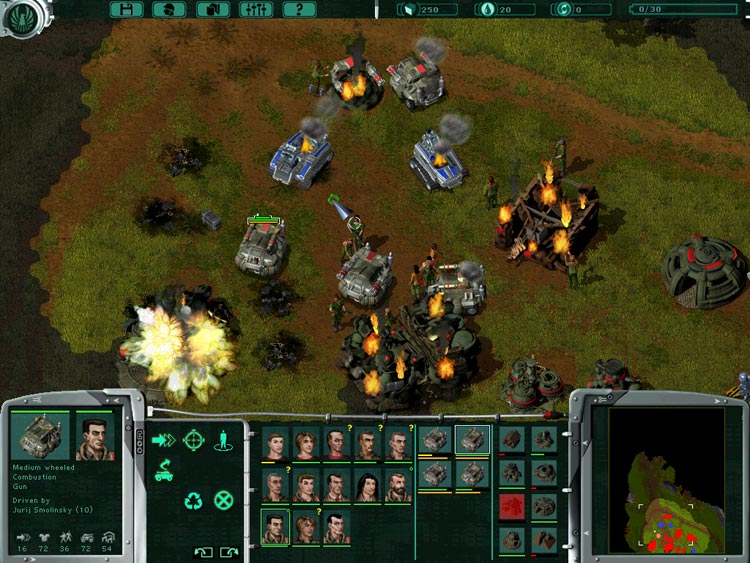 Tweaking
"We were fed up with the 'build-lose-build some more' cycle of most real-time strategy games at the time", Martin explained. "The cornerstone of our approach was to focus on characters; we wanted to create a game where the player cares about every single man under his command. The stealthy, tactical nature of combat in the game then emerged as a natural consequence. What did it add to the game? That's a question every player has to answer for himself. For me, it added more thrill and suspense." The result was certainly impressive, but actual development of the game took somewhat longer than anticipated. When we got our first preview code for Original War way back in October 2000, it was already looking fairly complete and, most importantly, it was fun to play. But the planned Christmas release date came and went, and like clockwork, every time a new release schedule arrived from publisher Virgin Interactive, Original War had been pushed back another couple of weeks. Our review copy of the game finally turned up on our doorsteps during the summer, several months later than anticipated. In the end it turned out to have been worth the wait, but what had caused the delays? "Basically, we were developing the missions. There are 38 missions altogether in Original War and they are all intrinsically linked, with the outcome of one mission influencing the following one and the ones after it. There is also a branching storyline and it took us almost a year to get it all right. Tweaking the balance of the game was difficult as well - we wanted it to be easy enough on Adventurer difficulty setting and challenging enough on the Master Strategist setting. In the end, I think we managed to get it right, but unfortunately we missed our original Christmas target."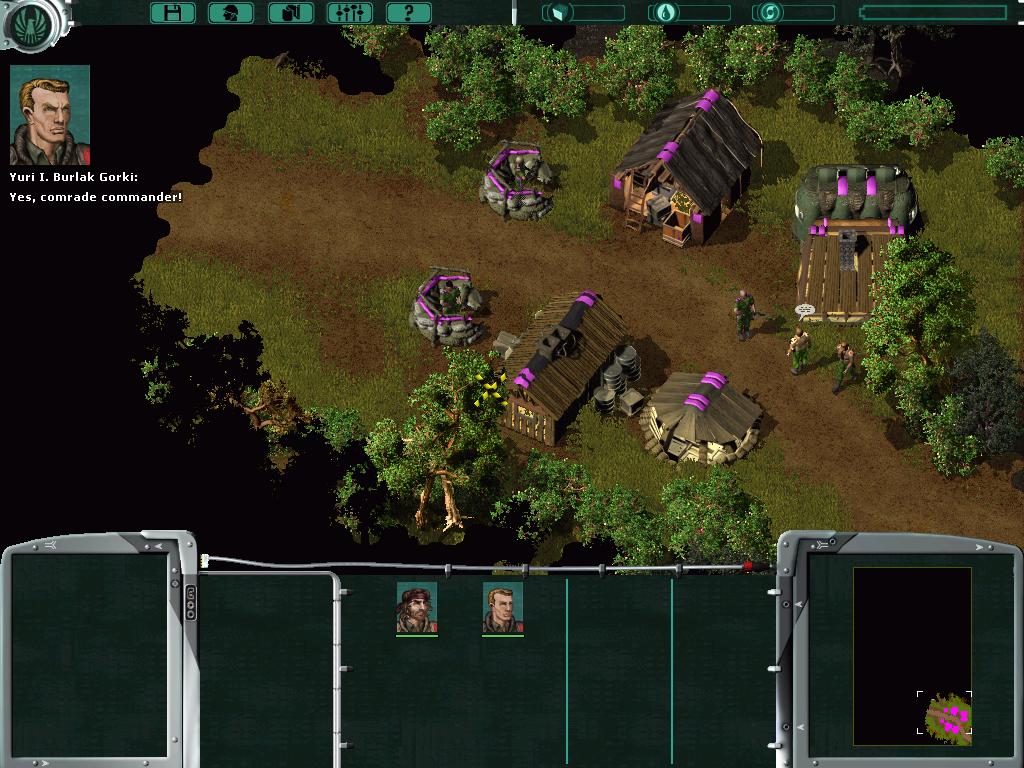 A New World
Altar are getting a second bite at the Christmas cherry though, as Original War is finally being released in America this month. It's taken a long time to cross the Atlantic, and all Altar could tell us is that "this was the decision of our publisher". So we contacted Virgin PR manager Jim Maguire to find out what was going on. The short version is that Virgin have just returned to the US market, with five titles (most of which have been available in Europe for several months) all being released at a modest $20 price point. Jim explained that "all of our Virgin titles in the US are going to be priced at $20, so to prove that we are not just selling budget or bargain bin titles the Virgin Interactive line-up in the US will consist of top quality games". Original War certainly fits into that strategy, as behind the slightly dated graphics is a great game. "The general feedback we received from players was very good", according to Martin. The only problem is, despite getting good reviews and attracting a cult following, the game never reached the wider audience it really deserved. "We were a little bit disappointed by the lack of marketing support for the game, so there are many people out there who would like the game but did not get the chance to play it. But once somebody starts actually playing the game, he almost always loves it."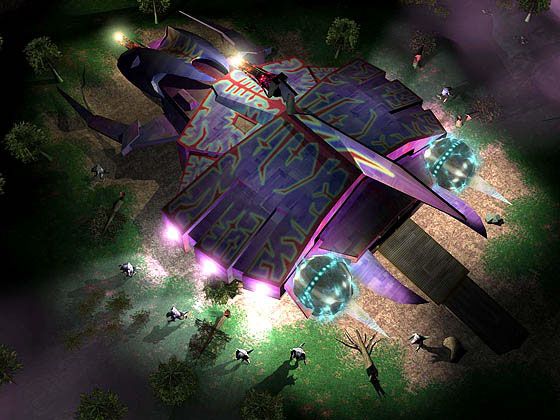 The Dream Is Alive
Hopefully Original War's American release will help to put this right, but in the meantime Altar have been working on an exciting new project. When we asked Martin what this was, the answer was something of a surprise. "You are the first I am telling this. We are currently developing a small squad tactical combat game for Virgin Interactive. The game features an alien invasion and we are working on it with Julian Gollop, of Mythos Games." Immediately alarm bells started to ring. Could this be Dreamland Chronicles, the impressive looking turn-based title which Mythos were working on until it was unexpectedly cancelled back in February? Indeed it is. When work on the project was shut down at Mythos, there were reports that Virgin removed all the game materials from their offices. And now we know where all that code and artwork went. So how did Altar end up working on the game? "We developed Original War with Paul Whipp at Virgin, who worked with Julian Gollop on the development of Magic & Mayhem and Dreamland. When Julian decided to focus on Laser Squad Nemesis, Paul brought the unfinished Dreamland work to us. It had to wait a little while until we finished Original War, but we've been working on it full time since the beginning of July. The game we are producing will actually be substantially different - and improved, especially in terms of gameplay - over the original Dreamland project, and we are using very little of the original art and assets. We would not like to give away false signals and lead players to believe that the actual game is going to look like it did on the older screenshots." Despite this Martin told us that it will "remain very true to the original concept", but one thing which will be changing is the title. "The game is likely to be properly named very soon; we're currently using the working title 'UFO: Freedom Ridge' because Virgin tell us that there were trademark problems associated with Dreamland". Whatever the game's new title ends up being, now that the cat is out of the bag we will no doubt hear more about it soon, and Altar are promising us our first peek at the new-look Freedom Ridge in January. Judging from the great job they did with Original War though, it looks like it's in safe hands.
-