Guy Wilday of Codemasters
Interview - Colin McRae Rally producer Guy Wilday talks about the latest game in the series
It's over two years now since Colin McRae Rally 2.0 arrived on the PlayStation. Probably the greatest rally sim of its day, it went on to meet critical and commercial success, was quickly ported to the PC, and finally makes it onto the GameBoy Advance later this year. Codemasters weren't about to rest on their laurels though, and work is now nearing completion on the third entry in the multi-million selling series. We spoke to studio head and series producer Guy Wilday to find out what fans have to look forward to.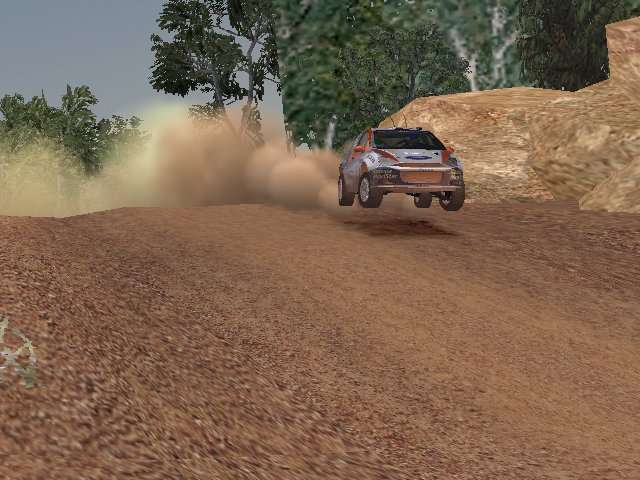 Points Mean Prizes
"It's all about the balance between simulation and playability", Guy responded, when we asked him what the secret behind the series' success was. "The car is built and handles in-game as authentically as possible, [but] what we do - that seems to work exceptionally well, thanks to the guys who have always done it for these games - is design our own stages to offer a game-based challenge of rally driving."
That winning formula has been enough to put Codemasters on the top of the pile in the past, but times have changed. Since McRae's last outing three new consoles have been launched, PC hardware has taken a vast leap forwards, and there has been a veritable flood of competing rally games, with more lurking on the horizon. Luckily then Codemasters are planning more than just a visual make-over for the series, with the aim being "to drag you into feeling and being McRae, facing what he has to over three years of international rallying".
"Colin McRae 3 isn't going to [have the] 'start stage, race car, end stage' construction of its previous incarnations, which were pretty start-stop games. The main game in CMR3 is the player assuming the role of McRae as he's given a three-year contract to win a series of championships for the Ford Rallye Sport team. Where past versions had been more centred around completing individual rallies to progress, in CMR3 the challenge is about the full year-long season. You'll be driving in every rally, every stage and it's the leaderboard points that count towards becoming a global champion. It's not about unlocking the next rally location. However you drive, you'll get the points for your performance."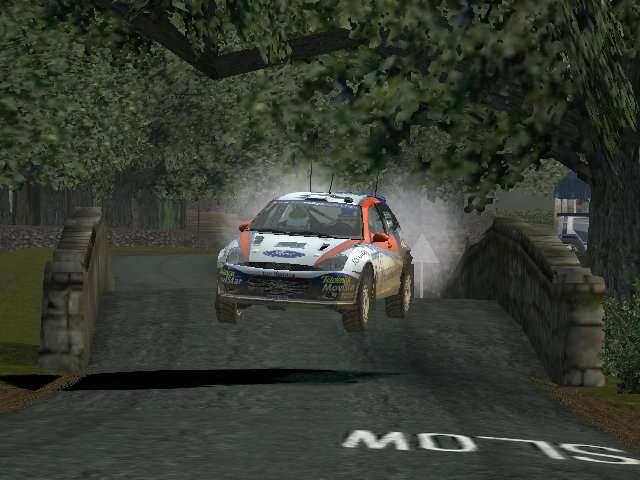 Damaging Your Chances
This being a realistic rally championship, players won't necessarily get a second chance if things go pear-shaped. "If you're in the first year of rallying you have to do it, you have to complete the season, there's no going back and restarting the stage just because you thought you could have driven that little bit better. Similarly, damage the Focus beyond immediate repair and you'll be retired from that particular rally without the all-important championship points. We want to invoke a real sense of determination - it'll make it a bit tougher, but the rewards of victory [are] an ecstatic experience."
Some companies have a (very understandable) problem with seeing their precious product reduced to polygonal debris in videogames, but that's not been a problem for Colin McRae 3. "Car manufactures are happy if it's done authentically", Guy told us. "The car models are hugely detailed, we've got 13,000 polygons for each car in the game this time (it was 800 in CMR2) and they're built in an onion skin way, so damage one part and underneath there's what should be under that part. We've also upgraded what was already a damned fine physics engine - so, you get the cars handling and damaging as realistically as possible."
And even when you're not on the track reducing your vehicle to its constituent components, the action continues. "The game continues to flow between the rally driving, with stage start, stage checkpoint, end stage and service area sequences. These scenes when the Ford team attends to the Focus itself build the atmosphere of actually being part of a championship rally team. So, while the engineers will do the car set-up at the start of the rally, you can interact with them, check their work, make manual adjustments - just as Colin would."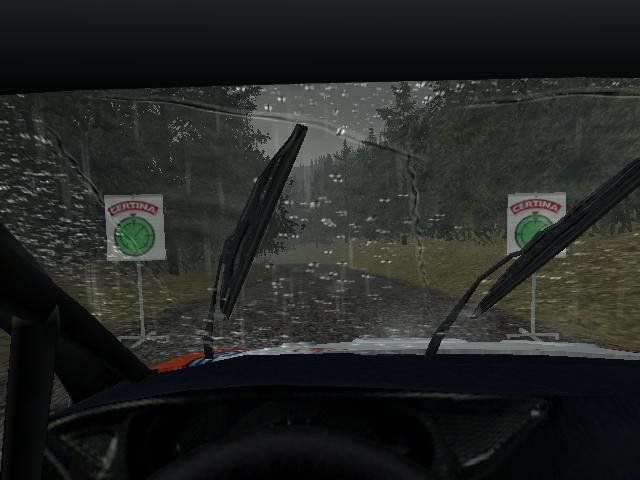 Ford Focus
Although much of this has been done by other rally games since the days of Colin 2.0 (the deeply flawed V-Rally 3 springs to mind unbidden, like some terrifying spectre haunting our Dual Shock), Codemasters are aiming to get a more authentic feeling. This is where their close relationship with Colin McRae, co-driver Nicky Grist and the rest of the real-life Ford rally team comes into play.
"We've been working with the Ford team for many years and go out on the rallies with them; we get to appreciate the excitement of the whole of the event, of which the rally racing is the heartbeat. Colin and Nicky are both increasingly involved with the development process. Their contributions [to CMR3] are more important than ever - we've set Colin up with a test deck at home and he's responsible for test driving all the cars as they're constructed, to advise on handling on the various road surfaces and in different weather conditions. Similarly, Nicky personally writes and records the pace notes for each stage featured in the game. It's not just a voice recording job - when you hear Nicky in the game that's his work."
Although the game is centered around the Ford Focus, a number of other cars are also included, and Codemasters haven't skimped here either. "All the cars are modelled to the same detail as [the Focus] and we get all the data from the teams under co-operation. The full list is Citroen Saxo Kit Car, Citroen 2CV Sahara, Citroen Xsara Kit Car, Fiat Punto Rally Car, Lancia 037, Ford Focus RS WRC 2002, Puma Rally Car, 1986 RS200, MG ZR Rally Car, Mitsubishi Lancer Evo 7, Subaru Impreza WRX (44S), Subaru Impreza 22B Sti, and then we've got a selection of bonus cars to be discovered. You'll get to drive those in the quick play mode of the game."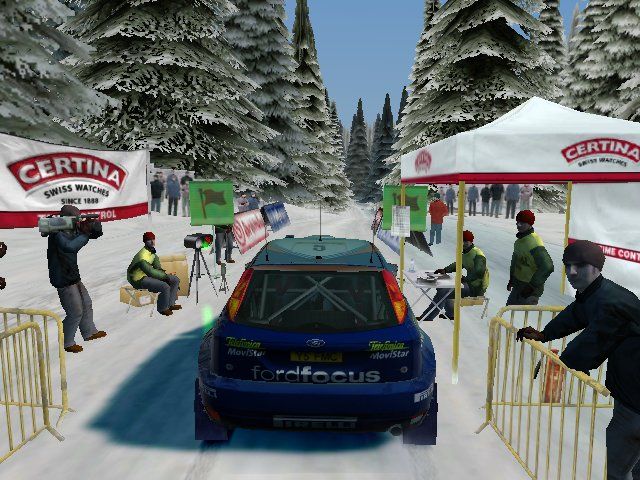 Still On Track
All of these cars are rendered in astonishing detail, along with the tracks they are racing on, and the results speak for themselves. The teaser trailers that Codemasters have released over the last few weeks are highly impressive, and yes, that is all actual in-game footage.
"The footage has been a mix of PS2 and Xbox to date, though there's not a great deal of difference between the two", according to Guy. "We've actually achieved what we wanted to in terms of game content on both machines by pushing them a bit - each can do something better, so we've had to work on different areas on different machines to get them to pull off everything we want."
That work has taken a little longer than expected, but we're happy to report that the recent rumours that the game has been delayed until 2003 are false. "For the launch, we want the game to really shine, so we're going to keep the game in development for a couple of weeks beyond the original plan - so, October 11 for the PS2 and Xbox launch. When we've mastered the PS2 and Xbox versions, we'll be turning our attention to the PC and GameCube editions, but we haven't set the timescales for those as yet."
Conclusion
There have been a lot of pretenders to the rally crown over the last two years, but with Colin McRae 3 still on track for an early autumn release (on PS2 and Xbox, anyway), it looks like Codemasters could be about to reclaim their position at the head of the field. Guy promises that the game will offer players "a total rallying event, with you in the driving seat". If it lives up to that billing, we should be in for a treat.