Humble's Spring Sale is now live
Plus, get a free copy of The Flame in the Flood.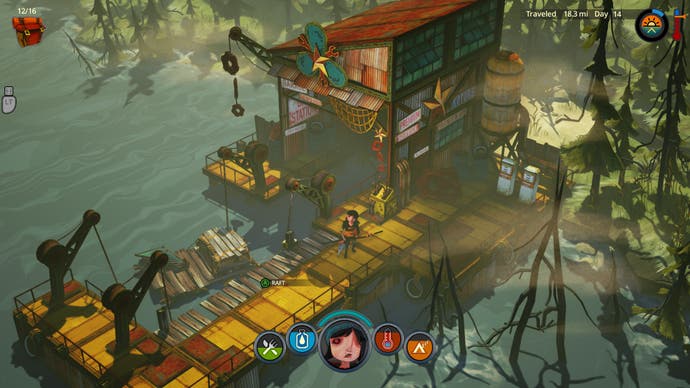 What better way to celebrate the gradual increase in sunshine that spring brings than with a big sale on PC games that will keep you inside, safely locked away from all those harmful UV rays? With that firmly in mind, Humble's Spring Sale is now live and features thousands of discounts this month.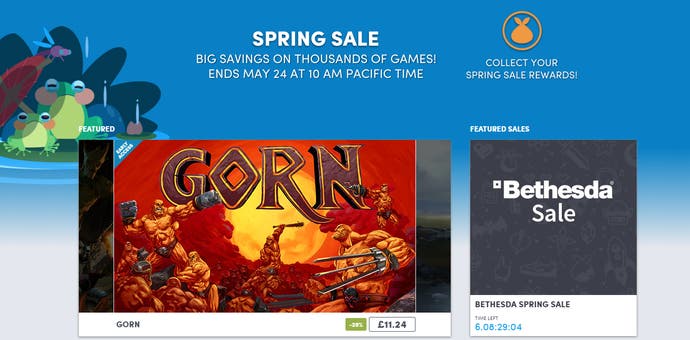 As is traditional with most Humble sales, you can view the range of discounts split up by publisher, by most popular or through some of Humble's own highlighted boxes and such. Amongst the rabble, you will be able to find everything from more obscure indie titles to heavy hitting triple-A games.
If you'd like some inspiration, you can currently pick up Dead Cells for £12.74, Grim Fandango Remastered for £3.29, Darkest Dungeon for £7.59, No Man's Sky for £15.99, Dark Souls 3 for £9.99, Fallout 4 for £9.99, They Are Billions for £17.09, and Wolfenstein 2 for £19.99.
My own personal top pick would be Stories Untold, which is discounted to £1.74 for the time being and was one of the games I had the most fun with last year. Well, "fun", I suppose. In short - it's a brilliantly written little horror adventure that would probably make a better Stranger Things game than the inevitable official tie-in.
In addition to the sale, you can also get yourself a free copy of The Flame in the Flood, just because Humble likes doing nice things. That freebie is live now, ending at the end of tomorrow, so be sure to grab it while you can.
All of this and you can still get Destiny 2 for £10 / $12 by signing up for the Humble Monthly, even if just for this one month. Compared to the current Amazon price of £38, that's a bit of a steal.
Meanwhile, for something a little different, you can check out the recent Jelly Deals guide to the best new books for this month, in order to find yourself something fresh to read, possibly in the sun. Failing that, there's always the buyer's guide to the best 4K monitors so far this year.