Here's how you'll access Bloodborne's The Old Hunters DLC
New weapons, runes and covenant detailed.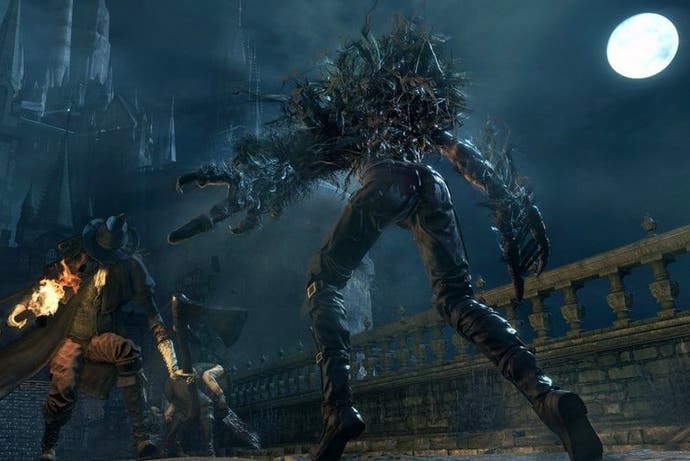 Bloodborne: The Old Hunters' DLC is due on Tuesday, 24th November, and here's how to access it: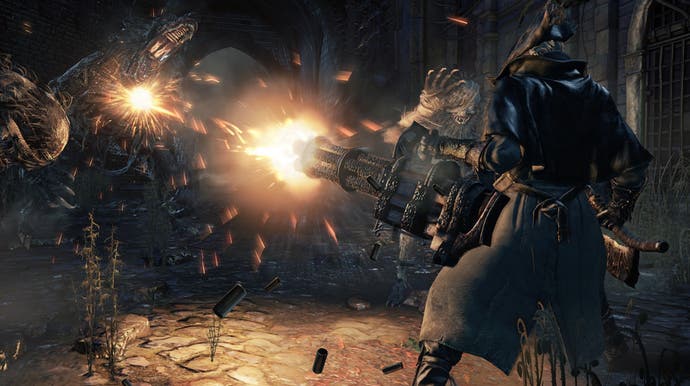 Defeat the boss of the Cathedral Ward and examine the skull in the back of the room to trigger the cinematic turning the time of day into night.
Go to the Hunter's Dream and examine a new messenger at the foot of the stairs (where you first get a weapon at the game's start) to receive the Eye of a Blood-Drunk Hunter.
Head to Oedon Chapel and take the left exit to the square. Stand next to the tree and wait for an invisible claw to grab you. With the Eye of a Blood-Drunk Hunter you'll now be taken to an all new area: The Hunter's Nightmare.
Some new details about the DLC are revealed on the PlayStation Blog. There's talk of a couple new weapons, including a portable machine gun (based on the stationary turret in Old Yharnam) along with something called a Bloodletter, a weapon that feeds off the blood of its wielder. As such, you power it up by thrusting it into your chest.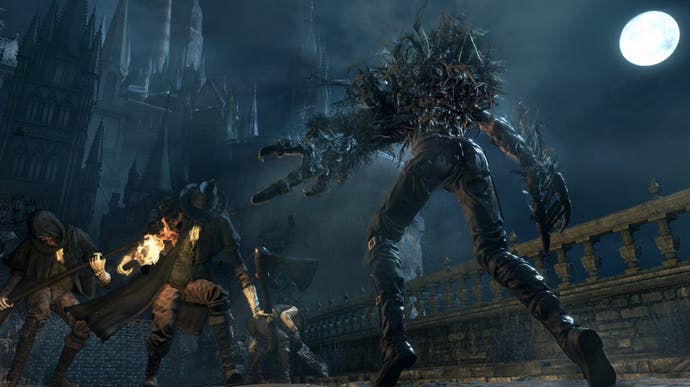 Another cool addition is the Beast's Embrace rune, which grants boosted transformation effects when wielding a beast weapon, i.e. it turns you into a werewolf. Finally!
There's also some new details about the new League covenant. You join this by meeting Summon Master Valtr in the shack right of the first lamp in the Forbidden Forest where he'll offer you the Impurity rune.
"Once you have memorised the 'Impurity' rune, you will be able to access League ranking screens," producer Masaaki Yamagiwa explained. "Upon successfully completing a coop session, you'll receive the 'Vermin' which you must crush to increase your points and therefore your position on the League leaderboard."
You'll also be able to summon NPCs to fight alongside you, even in Chalice Dungeons, by using a new item called the Old Hunter Bell. In some areas you'll have the option of summoning two NPCs or one NPC and one co-op player.
Bloodborne has already received a 9GB update today paving the way for The Old Hunters expansion. The giant patch adds new NPCs, access to the League, and improves matchmaking.
If you need a little more help with the new DLC, our Bloodborne: The Old Hunters guide is live now.