"His legacy will be felt and seen for a long, long time": tributes to UK dev legend Paul McLaughlin
Bullfrog and Lionhead artist dies aged 57.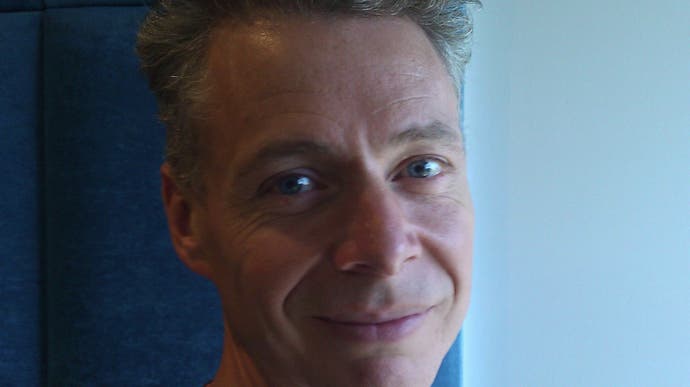 The UK game industry has paid tribute to Paul McLaughlin, who died in December aged 57 after a long battle with cancer.
Paul was head of art at Godus developer 22cans, but before that worked at Fable maker Lionhead and Dungeon Keeper creator Bullfrog in a career that spanned more than 30 years across the Guildford development scene. Paul played a key role in the Fable series, Black & White, as well as Populous 2, Theme Park, Syndicate, Magic Carpet and Dungeon Keeper.
Eurogamer collected a number of tributes from those who worked with Paul over the years, and has published them below.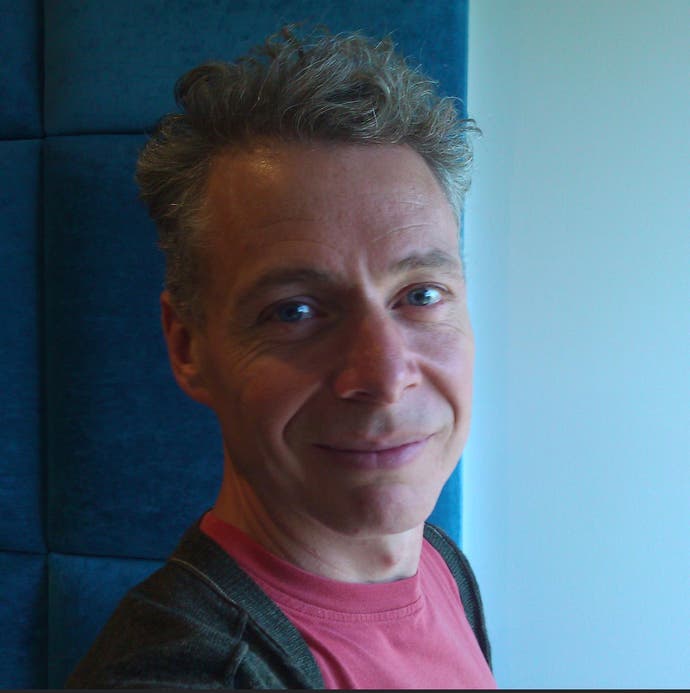 Peter Molyneux, co-founder, Bullfrog, Lionhead and 22cans
"Paul entered my life back in 1990 when he started at Bullfrog as employee number four. He was the first proper games artist I had ever encountered. Immediately he became invaluable, an essential part of the many titles we all worked on. He absolutely made all the difference on Powermonger, Syndicate, Magic Carpet, Theme Park and Dungeon Keeper.
"Then, when Lionhead was set up, he not only guided Black & White, The Movies and Fable but also helped direct the company. A great artist, a wonderful mentor and an inspirational man.
"Paul was a huge cornerstone in my life. He was a professional, moral and funny person who had the ability to see the fair and sensible approach in any situation. I miss him every day in every way. His legacy will be felt and seen for a long, long time."
Annah Wootten-Pineles, lead artist, 22cans
"I'm not sure where to start, really, besides saying how glad I am to have known and worked alongside Paul. He was a very talented artist and art director, whose quiet and methodical guidance made him a well-respected leader of the team.
"Paul had a vast background in the games industry before I came to work with him at 22cans, but he was always very hands-on - from the beginning concepts of a game where he would tinker away in his garage at the weekends and bring to the office on Monday a fully realised model made of cardboard or wood, to being inspired by some kind of machine he had stored in his loft which he would bring in for us to deconstruct and develop ideas off, to covering our desks in sketches on post-its (his favourite form of communicating an idea). His advice and critique were always asked for, and he was continually supportive of any work we did.
"Paul was known for his 'Good Morning' handshakes. He wouldn't go to his desk until he'd completed them. Originally just the exec team, it then expanded to the art dept, and finally the whole company. Paul kept up this trend regardless of the fact it was taking him longer and longer to get round everyone, but I think we were all grateful for his acknowledgement.
"Aside from work, Paul was the instigator of the company's Thursday lunch socials, where we would play (and sometimes beat) him at pool. He was also the main company recruiter for Friday's 'Game-Dev Footy' match where a bunch of us would head up to the sports park and play with some Lionhead and other games studio employees. These matches were always extremely fun and intense, and I don't think there were many where Paul or I didn't come away without a bruise or a nosebleed! It was at the end of one of these games that I'll always remember Paul telling me about a tingling in his fingers which (unknown at the time) turned out to be the first symptom of his horrible illness.
"Several months before Covid and the first lockdown hit us, Paul brought a few chess sets into the office, one of which he put between our two computers, and we ended up playing a couple of games every week. After lockdown we then moved on to a chess app. I could tell it was getting harder and harder for him to play but we continued our sporadic games until some months before his passing. I still have our last unfinished game on my phone.
"I have the fondest memories of working with Paul, and even now when I come across some interesting contraption or machine I'll take a picture, because I know Paul would have loved to discuss it."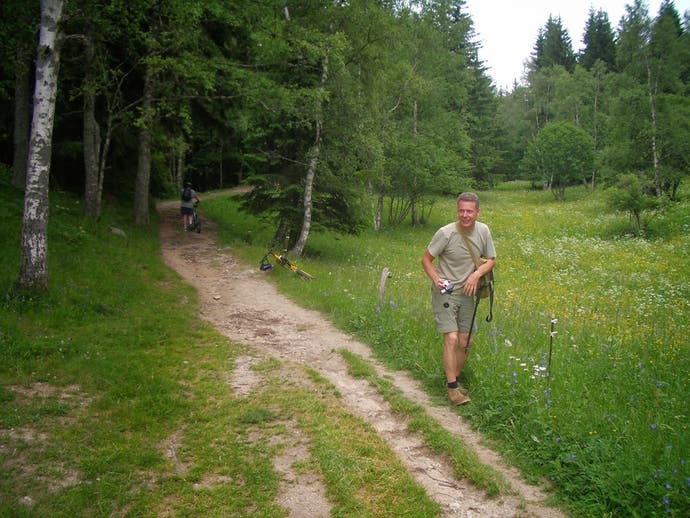 Mark Healey, co-Founder and creative director, Media Molecule
"I was lucky and privileged enough to be able to hook up with Paul a few times in his last months, having not really seen him for many years, and was reminded of his wicked wit, warmth, and down to earthiness.
"I worked with him at Bullfrog and then Lionhead for many years when I worked as an artist. His hands-on work was always amazing, both technically and artistically, and always made me want to strive to get better. And as a manager you couldn't wish for any more, egoless, helpful, leading by inspiring example... and great humour.
"Really, the main story that sticks in my head with Paul is him giving me a job in the first place (at Bullfrog) - I remember turning up for the interview with some of my work on floppy disk, unfortunately I had brought the wrong disk - instead of my work I had picked up a copy of Dpaint (an art package artists used to use a lot in the 16-bit era). Luckily it had one piece of art on it I had accidentally saved, which was enough for Paul to give me a chance. I actually felt guilty that he gave me the job, so insisted on coming back and actually showing more work!
"It's a very tragic loss, he was too young to leave us now, but gone he is - not in my (and many others') mind though, he will always have a special place there, and I will ask him when needed for advice on how to be a better person.
"Rest in peace now Paul, you were fucking brilliant."
Jemma Harris, executive producer, Sumo Digital
"Ask anyone who ever crossed paths with Paul McLaughlin, and they will always say the same things. You will hear words such as straight-forward, kind, an inspiration, great guy, talented and the nicest kind of person you hope to work with. The fact that the words are the same is a testament to the genuine, rare, and consistent person that he was. His straightforward and no-nonsense approach was a constant refreshment in the ever growing and noisy workplace. His ability to talk sense, keep calm and help those around him by remaining approachable was a lesson that no leadership book could teach.
"Making games can be hard at times so it is important to have a good sense of humour, which means having laughs when you can take them. Paul understood this more than most and ensured everything was solved with a smile and with good intentions. Humour played a big part in what made up Paul, his infectious wit is something that no-one will forget whether it was collaborating with him on the studio floor and problem solving in yet another meeting.
"As well as using his personality to inspire his teams and produce beautiful art, Paul had another silent superpower that he had been using for many years. The power was to be able to see people for who they really were and what they could become. This power to understand people and their potential meant that Paul is now responsible for kick-starting the careers of many talented people and studios in the games industry today. Whilst those around him continue to enjoy success and go for the limelight, Paul was never outwardly recognised for his contributions, but this was as he wished as he hated any 'fuss' as he called it. I do suspect that he would be happier to be honoured in death rather than living as it means no fuss for him and more for us.
"Thanks for everything Paul, on behalf of everyone at Bullfrog, Lionhead and 22cans. It was a pleasure and an honour to know and work with you."
Barry Meade, director, Fireproof Studios
"Paul was the first art director I worked under and I knew I had levelled up the day he judged me good enough to join his team at Bullfrog. Around the office back then Paul was annoyingly capable: ambitious and bloody funny, he was the best artist in the building but also the wisest employee by a mile. When I would meet him years later he seemed just the same: Mr unfazed, captain of all he sees, Paul McLoughlin.
"I wouldn't be working in this industry 20 years later without the belief Paul showed in me and so many others. Rest in peace to a big man who leaves a wide and ever-growing legacy."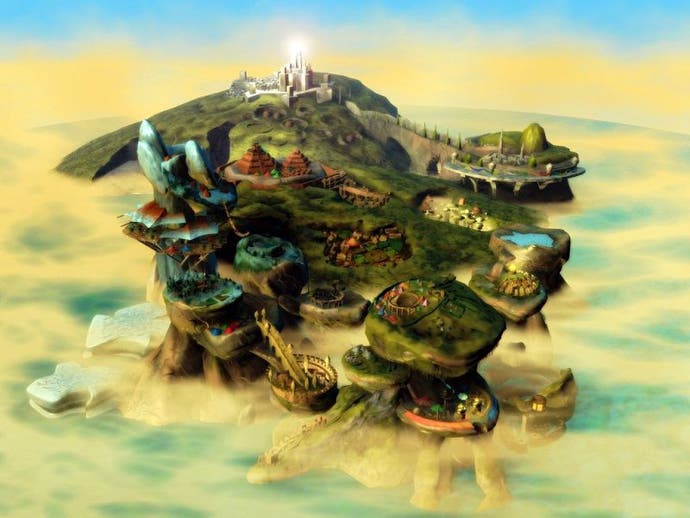 Jonty Barnes, CEO, Hiddengrin
"While many people admired Paul for his incredible artistic talent, I admired him for being the best kind of leader at Bullfrog and Lionhead. He led by example, commanding not demanding respect through the impact of his work, and mentoring others to become masterful in their craft.
"He was humble, inspiring, and didn't shy away from a difficult conversation when you sought his opinion. He brought positivity into the room and was grounded with a dry humour, reminding us that making games was a privilege and should be an enjoyable vocation, so we didn't take ourselves or the work too seriously."
Annes Stevens, background artist, Dog Ears
"Paul was unique and had a unique outlook on the world. The memory that sticks in my mind which exemplifies this best is the time I returned after lunch to find the limp dead body of a small bird neatly placed on a yellow post-it note on my desk (Paul's desk being too crowded with papers to be able to accommodate the new arrival).
"He had come across it on his lunchtime run and, struck by the beauty of the small creature, had felt compelled to take it with him. The exact reasons he felt compelled to take it with him I've now forgotten, but I will never forget finding it there on my desk and the fact that he had put it on the post-it note. Putting a dead bird on Annes' desk, totally fine, but I'd better put it on a post-it! It's safe to say working with Paul was never boring! He was a kind soul and probably the most laid back boss I will ever have."
Guillaume Portes, CTO, Another Place Productions
"I heard of Paul's death a few weeks ago, and it left me with great sadness. Great shock too - I hadn't talked to Paul in around three years, and had no idea he was ill.
"I never worked directly with Paul, but knew him well as we played football together for many years, long after we both had left Lionhead.
"I will always remember him as strong, kind and having a great sense of humour. Paul was always in a good mood, and I loved hanging out with him. I'll miss him."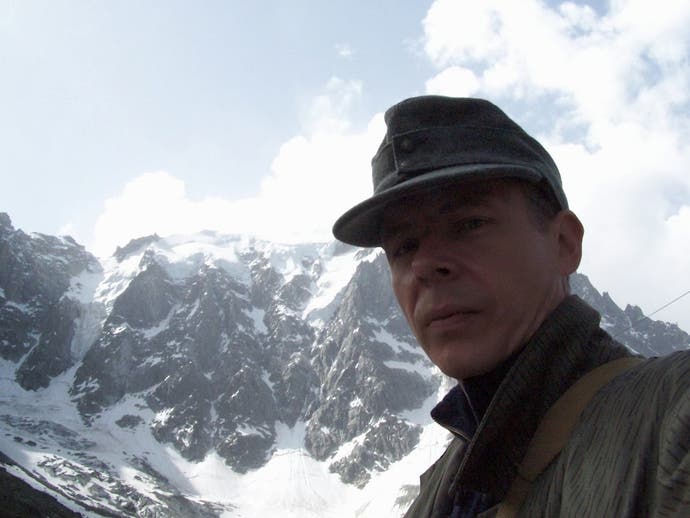 Rex Crowle, lead creator on Tearaway, Media Molecule
"Paul was one of the most generous creative people I've had the privilege to work with. At Lionhead we all knew Paul was the boss, but he never threw his weight around and would listen carefully while the newest members of the team threw in all their thoughts and ideas. He'd give artists space to be their best selves, gently encouraging them to grow in skill and confidence with a grin, a kind word, and an unshakeable belief in what they could achieve.
"For many, he gave us our first break into the industry. During the early days of Project Dimitri at Lionhead we were recruiting a concept artist. The usual flood of paintings of spaceships and wizards arrived from established artists at other UK studios, and all could have done the job perfectly well. But the application that caught his eye was by a young artist in Egypt with a style like we'd never seen, and who'd never made a game before. The artist was flown over, got the job, and brought a completely different perspective and set of skills to the project. Within a few years that artist (Kareem Ettouney) went on to become a co-founder and art director of Media Molecule. So many of us now in the industry owe our careers to Paul and him taking a chance on us at the start. I know I do. Thank you Pauly Mc, both for getting us started, and for being such an encouraging and inspiring example to us all."
Kareem Ettouney, co-founder and art director, Media Molecule
"Paul McLaughlin is simply why I have a career in the UK games industry, he gave me and many others our first shot and opportunity, and he had a tendency to look at lots of diamonds in the rough talents that have no proven track record but he saw something in us and gave us that first break into the industry.
"Paul very quickly became a close friend back in Lionhead where I was first hired and he was the head of art. He had perfect wit and humour, combined with amazing humility and kindness. He had vision and great artistry, yet he also gave everyone huge space and room to explore, expand and contribute.
"It was impossible to do small-talk with Paul - very quickly any conversation with him was meaningful yet unpretentious or contrived. He was a great listener and was really interested in people, and loved the collaborative process. He was an amazing traditional artist too - his watercolours were gorgeous.
"Most of all he loved people - he was the warmest, most helpful and kindest person. And it was an honour to know him. He will be hugely missed by his family and all the people that his kind and warm attitude has touched.
"Thank you Paul for everything and RIP my dear friend."
Adam Sibbick, art director and co-founder at Glowmade
"Paul was someone that had an incredible gift, beyond his amazing art skills - he was this voice of calm, having this remarkable ability to steer, influence and encourage all at the same time. I always felt we were in safe hands with him at the top.
"He had time for everyone. My enduring memory of Paul is after mentioning that my wife and I were expecting our first child, he paused, and in his soft Irish lilt, said: 'It always gives me hope when nice people have children.' That simple line has stayed with me way beyond all the balloons, cards and teddies after my son was born. That was the sort of person he was.
"Paul taught us that you could be creative and successful, but be yourself and be a lovely human. Many of the artists from that Lionhead era have gone on to lead teams themselves, and carry those lessons forward, and in that sense, Paul's legacy lives on, and hopefully will continue to do so for generations of games artists to come.
"Totally gutted. He was one of the best, and a huge influence on the games art scene - especially around the Guildford games dev community."
Jon Eckersley, lead artist, Media Molecule
"Paul was a special guy; you don't get lucky that many times hiring so many talented people. He had a real knack for identifying great artists who were also lovely people - and in many cases, artists that have since gone on to have memorable careers of their own. Remember - this was 20 (or 30 years ago in some cases); many of these people had very little-to-no professional experience in games. No-one had a bad word to say about him, for good reason. He was extremely encouraging, warm and had no ego.
"Paul was a keen tinkerer and craftsperson and we would often chat about what projects we were working on. He once built a boat entirely by hand, just because he wanted to understand the process and enjoyment of making it. That's something that really stuck with me; that hand-crafted touch is something that you see throughout the games he made, and those he inspired to follow after him. I think you can track his influence throughout the Guildford games scene (and beyond).
"I worked with him for seven years at Lionhead, where we worked together on Black & White 2 and then less directly on Fable 2 & 3, where he was Head of Art for the whole studio. Not a single person has been unmoved by his untimely death."
Andy Bass, art outsource manager, Hutch
"Paul was my art director at two studios, Bullfrog and Lionhead. He had the uncanny knack of creating art that you'd admire then wonder how on earth he did it! He also rode motorcycles and had an old Ducati SS 750 that he could hustle down a back road better than most and a crazy Ural sidecar combo - which he crashed twice on his first day commuting on it!
"I was lucky enough to spend a few days in Vegas with Paul during our time at Lionhead which you couldn't make up. A blues club in the middle of the desert, an awards do, bikers of assorted sizes and Paul's cheeky smile will stay with me always."
Joe Rider, director client operations EU at Esports Engine
"I worked directly with Paul in the art department of Bullfrog for a number of years towards the beginning of my career. I know that sometimes I would try his patience, but he was a great mentor to me, a generous colleague and a good friend. He always encouraged my professional curiosity and I always had the highest respect for his work and creativity and in more recent years would often return to see what he was working on.
"Paul had a beautifully dry sense of humour and made every pub lunch enjoyable and every work trip highly memorable. He helped give me the confidence to pursue what I wanted to do, and I am very thankful for that."
Paul is survived by his wife Evie, his son Conor, and his two daughters Louise and Evy.