Here's the homoerotic GIRP-like game you've been waiting for
Let's play Mount Your Friends!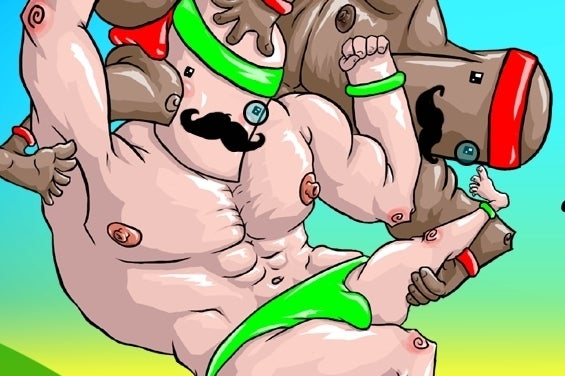 Bennett Foddy's created and mastered a special type of awkward physics game with the likes of GIRP, QWOP and Poleriders, and now one-man indie team Stegersaurus has decided to take that formula to a strange, possibly brilliant new place. Mount Your Friends is an odd little game currently on Steam Greenlight that's all about clumsily climbing towers of naked men.
Mount Your Friends - as you might expect from the developer of Baby Maker Extreme - is a slight but hilarious physics-based climbing game that's none-too-subtle in its immature tone. Not that that's a bad thing, of course. Ian Higton's been playing it this afternoon, pro that he is, and you can check out his fumblings in the Let's Play below.