Hellboy owner Dark Horse is getting into games
Didn't I kill you already?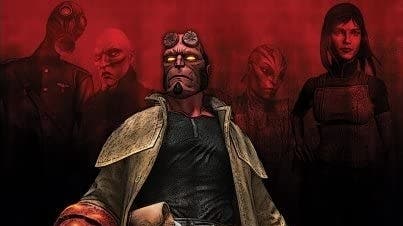 Dark Horse is getting into games.
Dark Horse Comics has set up a division called Dark Horse Games to make games based on its portfolio of entertainment properties.
Dark Horse owns the likes of Hellboy, Frank Miller's Sin City and 300, Umbrella Academy, Polar, Lady Killer, Emily the Strange, Usagi Yojimbo, and Resident Alien.
Dark Horse Comics wants to develop games itself, focusing on "refreshing older and less established IPs as gaming first IPs". But it's also in talks with development studios to license its IPs for larger projects.
"DHG is in active discussions with the world's top gaming companies to develop games with our IPs to be released over the next several years and across all platforms (mobile, PC, console, and cloud)," Dark Horse Games said.
Dark Horse Games is headed up by Johnny B. Lee, who previously worked at games tech company Improbable.
So, the prospect of a new Hellboy video game inches nearer. But there has been a Hellboy video game before. Hellboy: The Science of Evil, published by Konami and developed by Krome Studios, came out in 2008 and yes, Eurogamer reviewed it. "It's as middle-of-the-road as games get, really," Dan Whitehead wrote as he awarded the game 5/10.
More recently, Hellboy was a guest character in NetherRealm's DC fighting game Injustice 2:
So, what's your fantasy Hellboy / developer match-up?