Hearthstone's next expansion is all about the Hero Power
UPDATE: UK pricing announced, costs more on iPhone/iPad.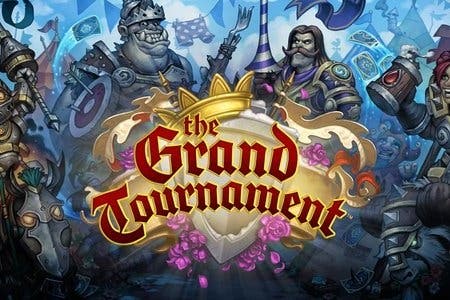 UPDATE 23/7/15 8.00am: Blizzard has now announced UK pricing for The Grand Tournament's pre-purchase offer, which costs £34.99 on PC, Mac and Android.
£34.99 is the standard price of 40 card packs, but this offer will net you 50 Grand Tournament packs when they launch plus a special card back.
It costs more on iPhone and iPad, however - £39.99.
UPDATE 22/7/15 11.05pm: Blizzard has revealed a new expansion for Hearthstone that makes the game's Hero Power a lot more interesting.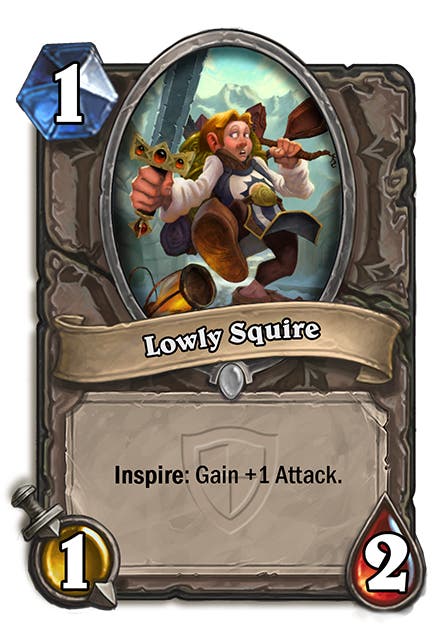 The Grand Tournament, which adds 132 new cards to the game, introduces a new keyword called Inspire. When you see a flag on a minion, it means it has a power that activates every time you use your Hero Power.
For example, Lowly Squire becomes more powerful every time you use your Hero Power.
And Nexus-Champion Saraad is a five mana cost card who's "Inspire" is: "add a random spell to your hand". Already you can see some interesting combo possibilities.
The expansion revolves around the idea of making the Hero Power more influential during a match, and many of the new cards combo with it.
Maiden of the Lake, for example, makes your Hero Power costs one mana instead of two.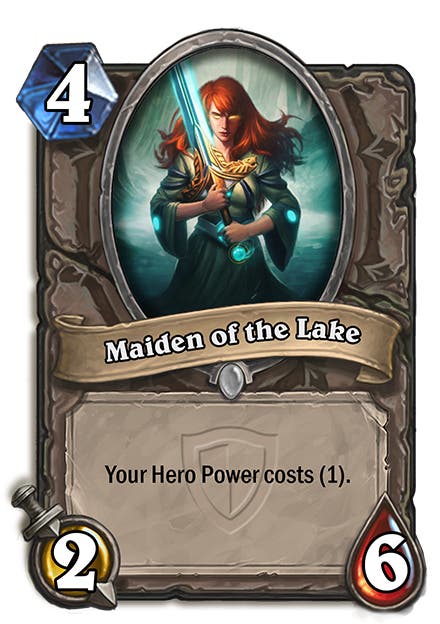 There's a new Mage dragon card, called Coldarra Drake, which lets you use your Hero Power any number of times.
The new 8/8 Frost Giant card, which costs 10 mana by default, costs one less for each time you used your Hero Power this game.
And Hunter players will be interested to learn of Lock and Load: "Each time you cast a spell this turn, add a random Hunter card to your hand." That sounds like it could get out of control pretty quickly.
As you'd expect, the expansion comes with a new board based on the Warcraft-themed tournament festival idea. You can eat from the food area, people in the stands will cheer when you're doing well, and there's an archery stand at which you can shoot arrows.
Hearthstone has a lore? Hearthstone has a lore. Here's the official blurb for The Grand Tournament:
You can pre-purchase a bundle of 50 card packs from next week at a discounted price to get a unique themed card back. You can also get The Grand Tournament card packs from Arena mode, and buy them with in-game gold or real money at the same prices as Hearthstone's other card packs.
The Grand Tournament is due out this August on PC, iOS and Android tablets and mobile phones.
To stay on top of all the latest Hearthstone developments, take a look through our dedicated Hearthstone site MetaBomb.