Halo 5: Guardians beta runs three weeks from December 29th
Plus: Halo Channel and Halo 2 Sanctuary map remake announced.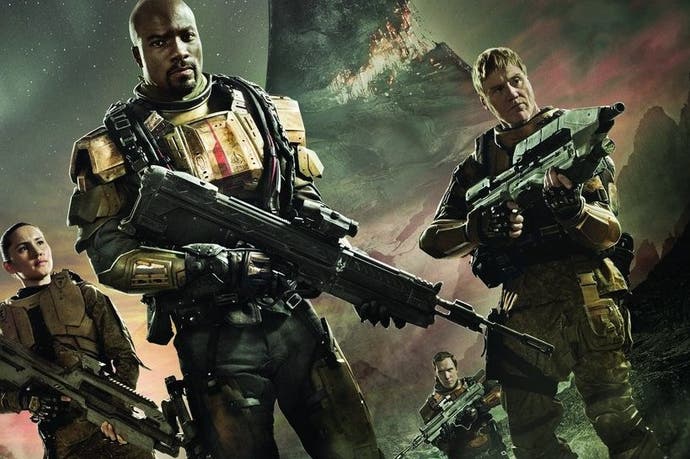 At Microsoft's Gamescom briefing 343 Industries announced that the Halo 5: Guardians beta will run for three weeks this winter, from December 29th 2014 to January 18th 2015.
The beta - which you can get access to by buying November's Halo: The Master Chief Collection - will concentrate on 4v4 arena gameplay across seven maps and will run at 60 frames per second from dedicated servers. There will be three modes, 11 weapons and seven armour sets you can customise your Spartan with. There will be some unlocks in the beta that you'll be able to carry forward into Halo 5 Guardians itself.
There is also the fair start system, so all players start a match with the same loadout.
343 also announced the Halo Channel, a "digital entertainment channel" for Xbox one and Windows. It seems to be a slick interactive hub for all things Halo, including the live action video series Halo Nightfall, a lore and backstory database, unlocks and rewards, community features and gameplay streaming via Microsoft's partnership with Twitch. There'll be special programming on the Halo Channel leading up to and throughout the Guardians beta, and on Xbox One you'll be able to launch directly into Master Chief Collection games from the Channel.
Additionally, the fourth of six totally remade multiplayer maps for the Master Chief Collection was revealed: it's Sanctuary, the Halo 2 classic. You can see Sanctuary in action in the video below.