GTA Online getting Tron bikes and battle mode
Just an ordinary program.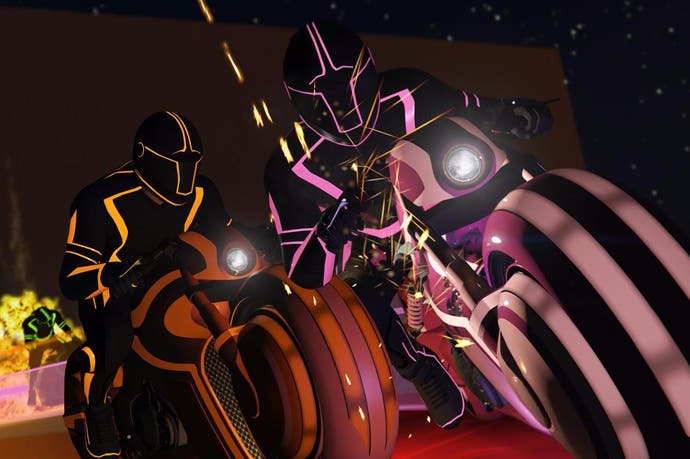 Rockstar has once again updated its hugely-successful Grand Theft Auto Online - and its newest additions look rather familiar.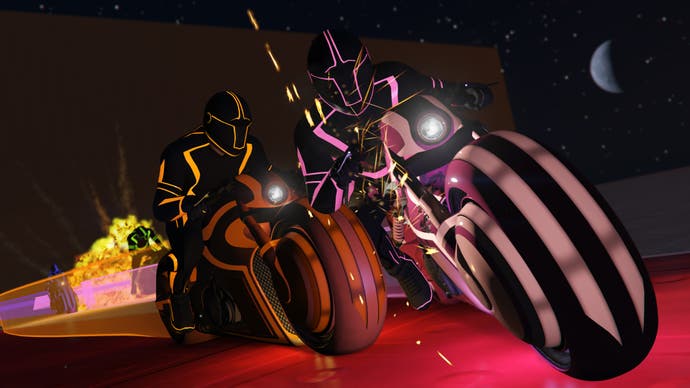 Imagine a range of motorbikes decked out in neon lights which emit temporary neon light trails as you ride around and -
Yep. They're the bikes from Tron.
Named in GTA Online as Nagasaki Shotaro bikes, these illuminated rides come in different colours for each of your posse.
There's even a bike vs. bike multiplayer mode, Deadline, where players must avoid touching the trail of their rivals while using power-ups to boost, jump, or slow down time.
The new just-different-enough-it's-probably-not-copyright-infringement additions should be live in GTA Online today. Here's how they look in action: