Greg Zeschuk reflects on leaving BioWare for beer
"You just get tired of it after a while."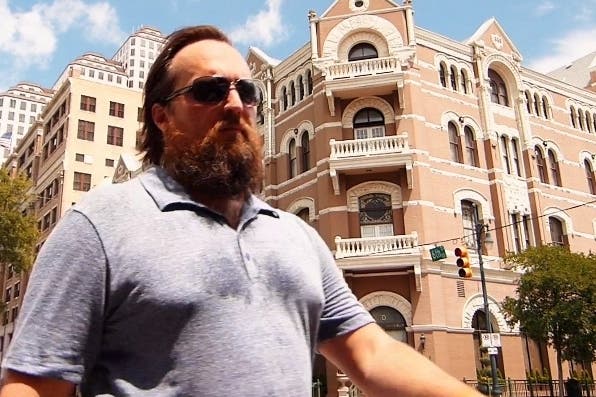 "You just get tired of it after a while." He probably couldn't have put it better. He being Greg Zeschuk, one of the founders of BioWare, and one half of its famous and now retired doctor duo leadership.
He retired in September. He explained that his passion for games had waned, and that he wanted to do horrid things likes spend time with family and friends. Oh and beer, but more on that later.
Zeschuk's retirement came after a tough time at BioWare. Zeschuk personally steered Star Wars: The Old Republic to launch. It was EA's biggest and most expensive project ever. It was supposed to emulate the kind of success enjoyed by World of Warcraft for arch-rival Activision Blizzard. But it didn't. Shortly after, BioWare faced a storm of criticism about the ending of Mass Effect 3: a game that should have been (and was in many regards) a crowning triumph for the studio.
Trent Oster, a less well-known founder of BioWare, told me of his meeting with Greg Zeschuk at this time. He said Greg Zeschuk look dejected and barely talked about work. Oster told me of a younger Zeschuk that would bound around the BioWare office making up songs about each and every employee there.
Were Mass Effect 3 and SWTOR the final straws?
"Everything's a factor," he told Polygon. "There's nothing that's not a factor, but there's no single one thing.
"I think the best way I can describe is: Do the same thing for twenty years and it's very, very intense. It's very high pressure. It's very high stress. It's challenging. It's sometimes rewarding and sometimes it's not. And you just get tired of it after awhile ... Sometimes you just need to change things."
"One of the few things I find kind of funny is the responses of the fans," Greg Zeschuk added, "because they sort of respond that they are kind of mad at us for leaving because they think we owe them more games.
"You know it's sad; I wish I could deliver on that, but I don't think I would be as good as I was in that space historically. Like I said, the fire wasn't there."
In 2007, EA became the new owner of BioWare. In the years that followed, BioWare established itself as a mainstream multi-platform RPG powerhouse. The games remained undeniably BioWare, but with the introduction of multiplayer and downloadable this-and-thats, the games were also undeniably EA.
Nevertheless, BioWare kept its identity within the huge EA machine. Greg Zeschuk explained that "our company was mature enough and there was enough good people throughout to handle the EA bear hug - something that is well meaning but vigorous".
Whether BioWare can survive that "EA bear hug" with Zeschuk and Muzyka gone remains to be seen. Trent Oster cast his doubts when I spoke to him, but Zeschuk believes he left everything in good order.
"We still love the people, love the games, love the company, it just had to succeed without us and we wanted to make sure there were great leaders in place to make that happen," he said.
Greg Zeschuk now pours his enthusiasm into beer. The Beer Diaries is his new project. It's a website with a weekly online show celebrating independent beer brewing around the world. Zeschuk said 20 shows had been shot already.
The Beer Diaries tells the stories of the ants fighting the lions: the micro breweries taking on the mega breweries. It's a story close to Greg Zeschuk's heart - it reminds him of him.
But what of gaming - is Greg Zeschuk ever going to come back? Last September when he retired he suggested not.
"Yeah, it's probably not," he said again. "I'm having fun doing what I'm doing, so probably not. We'll see, but I'm not planning on it at this point for sure."