Grand Theft Auto 5 has sold an incredible 6m copies in UK alone
Houser 'bout that?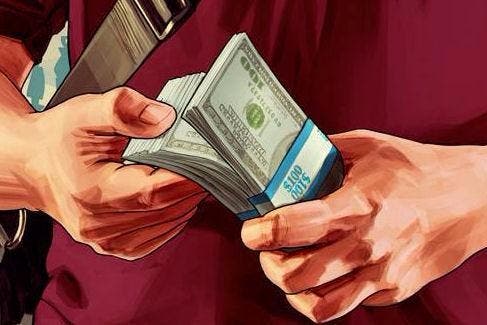 Grand Theft Auto 5 has just passed the 6m copies sold mark in the UK.
That's just for physical copies. Chart-Track's data does not include download sales, so the actual number of copies sold in the UK will no doubt be significantly higher.
Still, it's an astonishing milestone for what is the best-selling game of all time. GTA5 came out on 17th September 2013, which means it's been on sale for 170 weeks. Of those, it's been in Chart-Track's top 10 for over 130, making it the video game version of Bryan Adams' (Everything I Do) I Do It For You. (That last bit isn't official Chart-Track data.)
Chart-Track added GTA5 currently stands at well over 2m physical sales beyond its nearest competitor. It launched on PS3 and Xbox 360, but sales were bolstered by a PS4 and Xbox One release in 2014, and then a PC release in 2015.
Meanwhile, Call of Duty: Infinite Warfare is this week's number one, which means it's the UK's Christmas number one game. FIFA 17 is number two.
Here's the top 10:
Call of Duty: Infinite Warfare
FIFA 17
Battlefield 1
Watch Dogs 2
Grand Theft Auto 5
Final Fantasy 15
The Elder Scrolls 5: Skyrim Special Edition
Dishonored 2
Steep
Mafia 3