Grab a Nintendo Switch with Animal Crossing from Very for just £286
A new horizon awaits!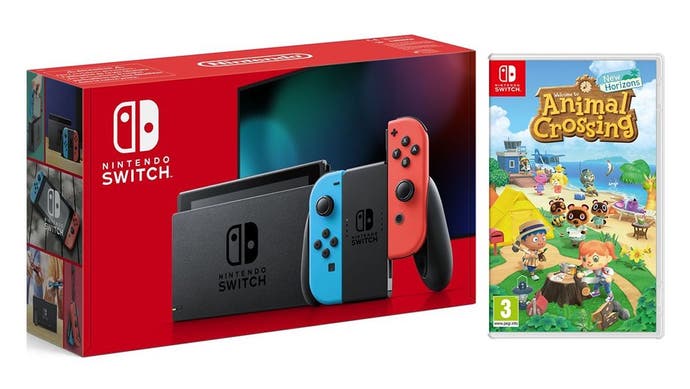 There's no sign of the Nintendo Switch slowing down in sales soon, and no confirmed news of a next-gen version coming in a hurry after the recent OLED update. That means there are more chances of decent deals on current consoles including some cheaper bundles. Very is currently serving a standard Switch console bundled with the terrific Animal Crossing: New Horizons (ACNH) for just £286.
This version of the Switch saves you a bunch over the OLED model while not making the handheld-only sacrifice that comes with the Switch Lite. It means you're able to take the console with you anywhere while plugging it into a monitor or TV to play longer sessions by yourself or with a friend in local multiplayer.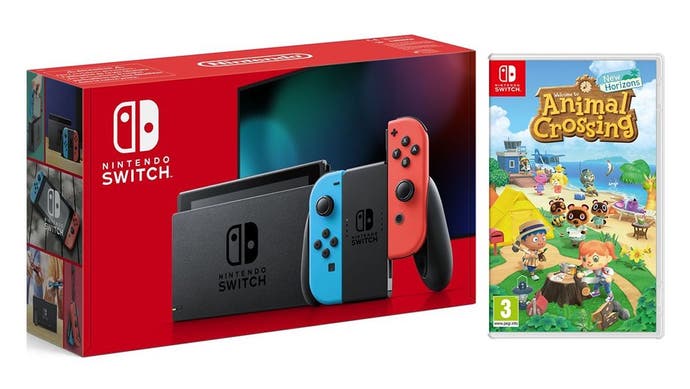 And there isn't a more fitting first game to go with the Switch than Animal Crossing: New Horizons. It's a community simulator where you're tasked with looking after and interacting with a world filled with lovable creatures.
If you plan on playing ACNH online with friends and to be able to visit each other's islands, it's worth noting you'll need an active Nintendo Switch Online membership. The Switch Online membership also unlocks some exclusive Animal Crossing: New Horizons items and additional in-game features like the Custom Designs Portal and the Dream Suite.
Nintendo still offers small, quality of life updates to the game, whereas the full DLC, Happy Home Paradise, can be purchased separately or through the Switch Online Expansion Pack membership.
If you're not already a NSO member and would like to access the Animal Crossing DLC via the Switch Online expansion pack, you can buy it with a 12-month NSO membership for £34.99. The family membership for £59.99 could work out to be better value as it can be used across 8 different Switch accounts, ideal if you have family and friends to split the cost. If you're already an active NSO member, you can upgrade to the expansion pack via your Nintendo Switch account for a subsidised amount.
The Switch Online Expansion pack also includes access to the N64 and Sega Mega drive game collections and will also open up access to the new Mario Kart Booster Course Pass - you can read all about it in Mark's article here. The Mario Kart DLC won't be released until mid-March but you'll need a copy of Mario Kart 8 Deluxe to be able to play the Mario Kart Booster Course Pass. If you're thinking of buying some extra games to go with your new Switch console, Mario Kart 8 Deluxe is definitely worth considering, and will help you get the most out of the Switch Online Expansion Pass. It's the Switch's bestselling game (over 43 million copies sold) and offers hours of fun for all ages.
If you're looking for more Nintendo games and accessories to fill out your new console, check out our comprehensive Nintendo deals guide. It's regularly updated as we're always on the lookout for the best deals at both UK and US retailers. And don't forget to keep tabs on our Jelly Deals Twitter feed, which is regularly updated each day with new deals, including limited ones that come and go.