Ghost Recon Breakpoint's first "major title update" should be out soon
And the first update focuses on AI teammates.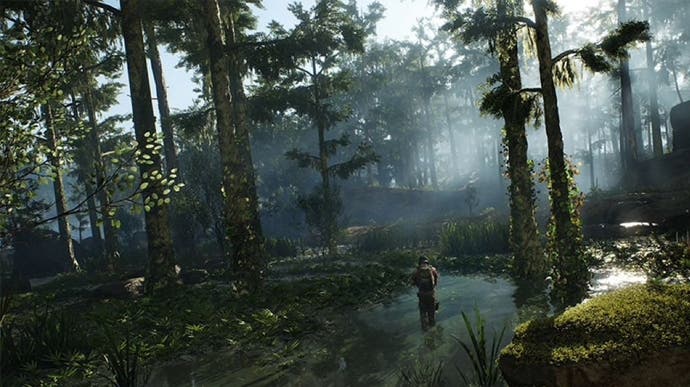 We already knew that Ubisoft had promised new updates were coming to Ghost Recon Breakpoint throughout 2021, and now we have the detail courtesy of a content roadmap and information about two "major title updates".
In an blog on the official website, the team says it is "thrilled" to be bringing free content throughout 2021, stating that its "vision is to continue adding on to what we have built together since the launch of the game, including more customisation, progression, and added replay-ability, among others". It also promises more quality and technical improvements, too.
First up is Title Update 4.0.0. This update - releasing soon at the "end of spring" - will continue to improve the experience of AI teammates "while also adding some community requested features". There'll also be a new XP progression for your AI squad, new passive skills and abilities to unlock as you play, plus a dedicated quest log and "cool and exclusive rewards".
Ubisoft was less communicative about Update 4.0.1., teasing only that "intel for this operation is classified" and that "it seems to be one of the biggest operations so far".
More details will be revealed later this year, with a tentative release window of the autumn 2021 (or Q3 2021, for those of you in the southern hemisphere).
"Buddying up with a pal and taking on the secret base of a villainous hi-tech scally is unquestionably fun, especially when you unlock night- and thermal-vision for your drone and you can mow down unsuspecting enemies with gleeful abandon," I wrote in Eurogamer's 2019 Tom Clancy's Ghost Recon Breakpoint review when it was released.
"Thing is, no amount of collectables or subtle, satisfying gameplay loops can counter this half-baked hotchpotch of magpie'd ideas that neither function properly nor mesh. It's just a broken, swirling vortex of recycled Ubisoft mechanics stamped across a dismal, forgettable world."
Things aren't quite as grim these days, however, with our pals at Digital Foundry confirming that Ghost Recon Breakpoint doubles performance on next-gen consoles.