Games Workshop licenses Warhammer 40K to Slitherine
Is the Gryffindor shut for Sega now?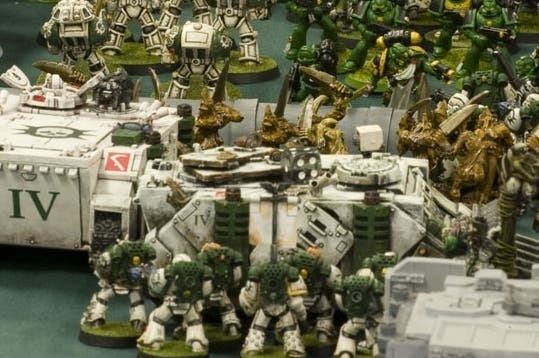 Maybe Sega didn't and won't acquire the Warhammer 40,000 licence after all, because Games Workshop has announced a W40K deal with someone else.
That someone else is Slitherine, a developer and publisher of historical strategy games galore, most on PC, some on Mac and even fewer on iPad.
The deal means Slitherine will make a W40K strategy game. Development is already under way on multiple platforms.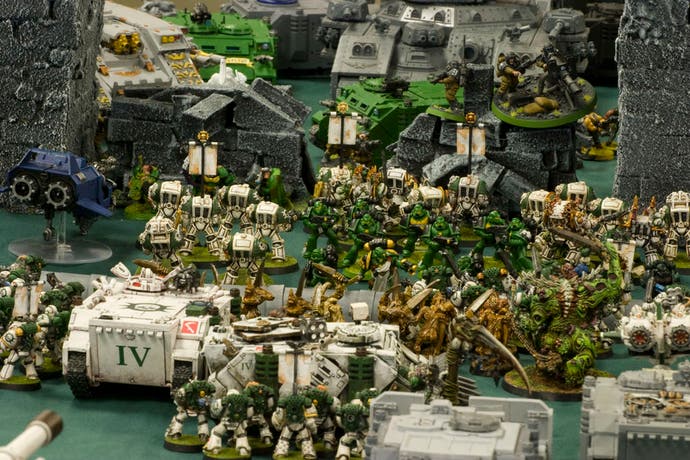 The Slitherine Group comprises of strategy developers Matrix Games and Ageod as well, but it's not clear which studio will make the new game. Nevertheless, with tabletop board games being part of Slitherine's business, and that business being abundantly strategy, die-hard Warhammer 40K fans should at least get an experience very close to the lead-figure board game source material.
Slitherine boss JD McNeil commented: "Joining forces with Games Workshop will allow us to bring an wonderfully deep and appropriate IP to the turn-based strategy genre."
Games Workshop head of licensing, Jon Gillard, commented: "Slitherine are clearly established and successful masters of their genre of games, and there are many fans of their work here at GW."
Where Sega comes into all of this is as the new owner of Relic Entertainment, the Company of Heroes and Warhammer 40,000: Dawn of War developer synonymous with the W40K brand.
When Sega bought Relic Entertainment it definitely acquired the Company of Heroes IP but a question mark lingered over the whereabouts of the Warhammer 40K IP. However, given that Sega's Creative Assembly studio had recently licensed the high fantasy Warhammer IP, it seemed logical that one should follow the other.
Slitherine making Warhammer 40K games doesn't necessarily mean Sega will not, and that the Dawn of War series could end, but it's a foreboding sign. Why would Games Workshop want two companies making rival Warhammer 40K PC strategy games? And why would Sega want to?