Warhammer 40K: Dawn of War 2 ditches Games for Windows Live
For the Emperor!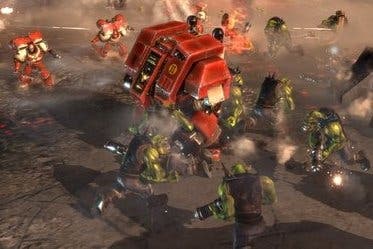 Relic Entertainment has updated real-time strategy game Warhammer 40K: Dawn of War 2 so that it no longer uses the Games for Windows Live platform.
Back in June Relic, owned by Sega, pledged to support Dawn of War 2, now over five years old, and said it would move the game over to the same server systems it uses for the first Dawn of War, Company of Heroes and Company of Heroes 2. Now, it is making good on its promise by moving Dawn of War 2 over to Steamworks.
The update for Dawn of War 2 and its expansion Chaos Rising also moved leaderboards and achievements to Relic's servers, with Relic's Battle Servers being used to manage multiplayer networking.
However, a number of features have been removed in the process, including LAN support, referee mode and the ability to pause during multiplayer.
Relic has focused on the Company of Heroes franchise in recent years, supporting COH2 with expansions and other content. But Dawn of War remains in the developers' thoughts. Back in April game director Quinn Duffy told Eurogamer there was a "strong possibility" that Relic would work with Games Workshop on a new Dawn of War game at some point in the future.