From is making a mysterious PSVR exclusive called Déraciné
Root and branch.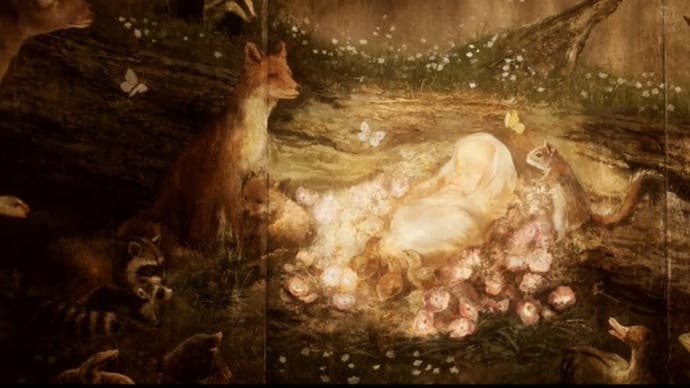 From Software is making a game exclusively for PlayStation VR which was revealed in a trailer that screened after the end of Sony's E3 showcase. Because Sony aren't doing anything by the book this year, it seems.
The game is called Déraciné, whis is the French word for 'uprooted'. It has no release date. The trailer shows a large stately house with a clock tower, shot in scratchy sepia and largely empty but for a couple of unhappy-looking characters. There is some enigmatic voiceover dialogue. At the end, a dead flower is brought back to life by some magic sparkles and colour starts to seep into the scene.
What does it all mean? Who knows, but this is From's third E3 reveal in two days after Sekiro: Shadows Die Twice and the Metal Wolf Chaos remaster. If it gets any more prolific, it'll be the new Platinum Games.