From Software's charming PSVR adventure Déraciné gets a November release date
And a new trailer.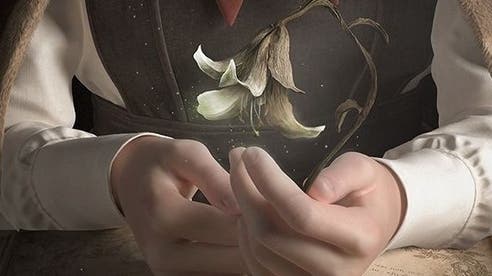 From Software's lovely looking, exploration-based VR adventure Déraciné is coming to PlayStation VR on November 6th, and there's a brand-new trailer to celebrate.
Déraciné (which apparently means 'a person uprooted from their natural environment') is a collaboration between From Software and Sony's Japan Studio, and is being directed by Dark Souls and Bloodborne creator Hidetaka Miyazaki. It's described as a "classic adventure game brought to life by VR technology" in which players can "explore a quiet world brimming with mysteries and recall the joy of discovery."
That world is an old, secluded boarding school - still home to six young students and their ageing headmaster - that slowly reveals its secrets as players, in the guise of an unseen faerie, roam its dusty rooms and halls. Careful exploration gradually uncovers clues and fragments which will eventually connect to form a much larger story - a narrative approach that's very much a Miyazaki favourite. "The core of this experience," explains Sony, "is found in the small epiphanies - the moments when the dots connect and you learn something new".
Déraciné requires the PlayStation Move motion controllers, and will be available from the PlayStation Store for $29.99 USD (around £23) come November 6th. Those that pre-order will get a dynamic Classroom theme and six PSN avatars inspired by the game.