From Fernando Alonso to Alfa Romeo, the esports team looking to change the face of motorsport
Forza Veloce.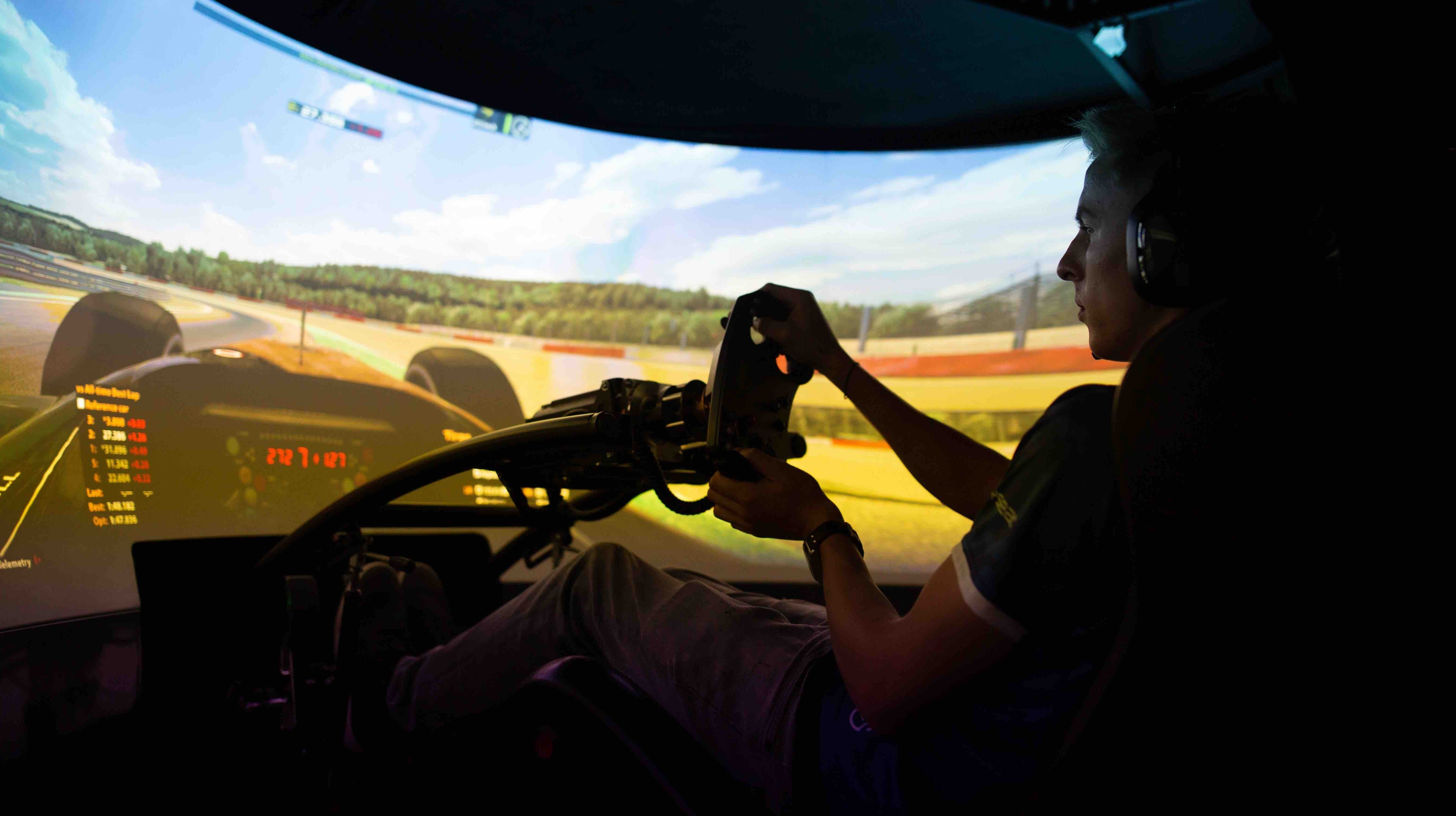 Racing esports is serious business, I'm sure you've heard. I think I've probably bored you in the recent past about it - whether it's how Gran Turismo Sport and F1 2018's esports series have produced races that have sometimes been the measure of the real thing, for a spectator at least, how the likes of F1 star Lando Norris have used games to sharpen their skills, or how McLaren is turning to esports to find the next generation of racing driver - but it's only when visiting the offices of esports team Veloce Racing that it really hits me. This really is serious business.
Down a cobbled mews in Maida Vale - the street was formerly home to Sid Vicious and Nancy Spungen, though now it's part of one of the more affluent areas of London - there's a converted office that's a hive of activity. Enter the door and immediately to the right are three rigs running Codemasters' F1 2018. On the left there's an even more serious rig - a full-motion simulator that encases the player in a retro-futurist bubble, offering a 200 degree field of view. It's the most intense sim-racing experience I've had - possibly the most intense you could expect out of the bespoke, multi-million pound solutions secreted away in the heart of F1 team's factories - and it's another illustration of the point. This really, truly is serious business.
This particular business was set up by three people - Jamie MacLaurin, a former football agent, plus Jack Clarke and Rupert Svendsen-Cook, two former racing drivers - and already it has the esports teams of Fernando Alonso and Alfa Romeo Racing F1 on its books. It's a business that fills three floors of the office, and is already looking to expand to more spacious premises in the near future. It's a business that its owners take very seriously indeed.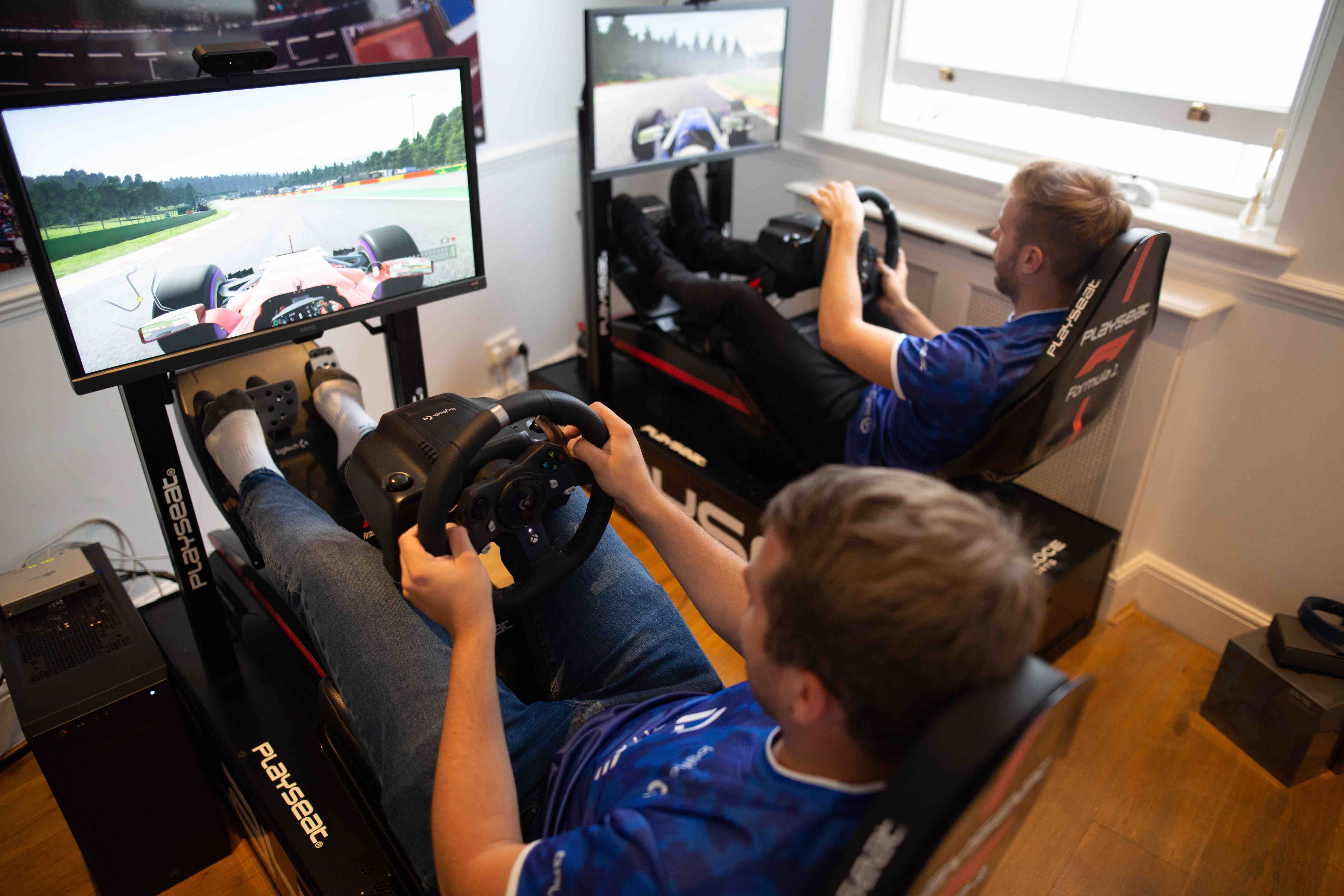 "It feels like a perfect storm," says MacLaurin. "Motorsport is in decline in terms of audience interest, the fact that it costs so much money for talent to come through, it's a huge problem. The industry has woken up - they've had people like Bernie [Ecclestone, former F1 chief] leading the sport for so long, they kind of ignored esports and maybe saw it as a threat rather than an opportunity. Now they're like, we need to engage with esports, we need to engage with young people. Though it might be a bit late for F1, to be honest..."
Veloce manages 25 drivers across games as diverse as Gran Turismo Sport, Dirt Rally, Project Cars and, its most recent addition, Rocket League. Some, like James Baldwin, have a familiar story to tell - budding racing drivers frustrated by the inaccessibility of motor racing and the near-impossible financial hurdles put in their way. Baldwin was successful in karts and graduated to Formula Ford before the money dried up, turning then to become a mechanic in Formula 3 while waiting for an opportunity to emerge.
"I didn't think the esports thing would take off," says Baldwin. "I was just playing casually on the side, then about 18 months ago it got a bit serious, I joined a team and worked my way through four or five teams before I ended up here in June last year, and that's when it really took off. Every month it seems to get bigger, better, more exciting."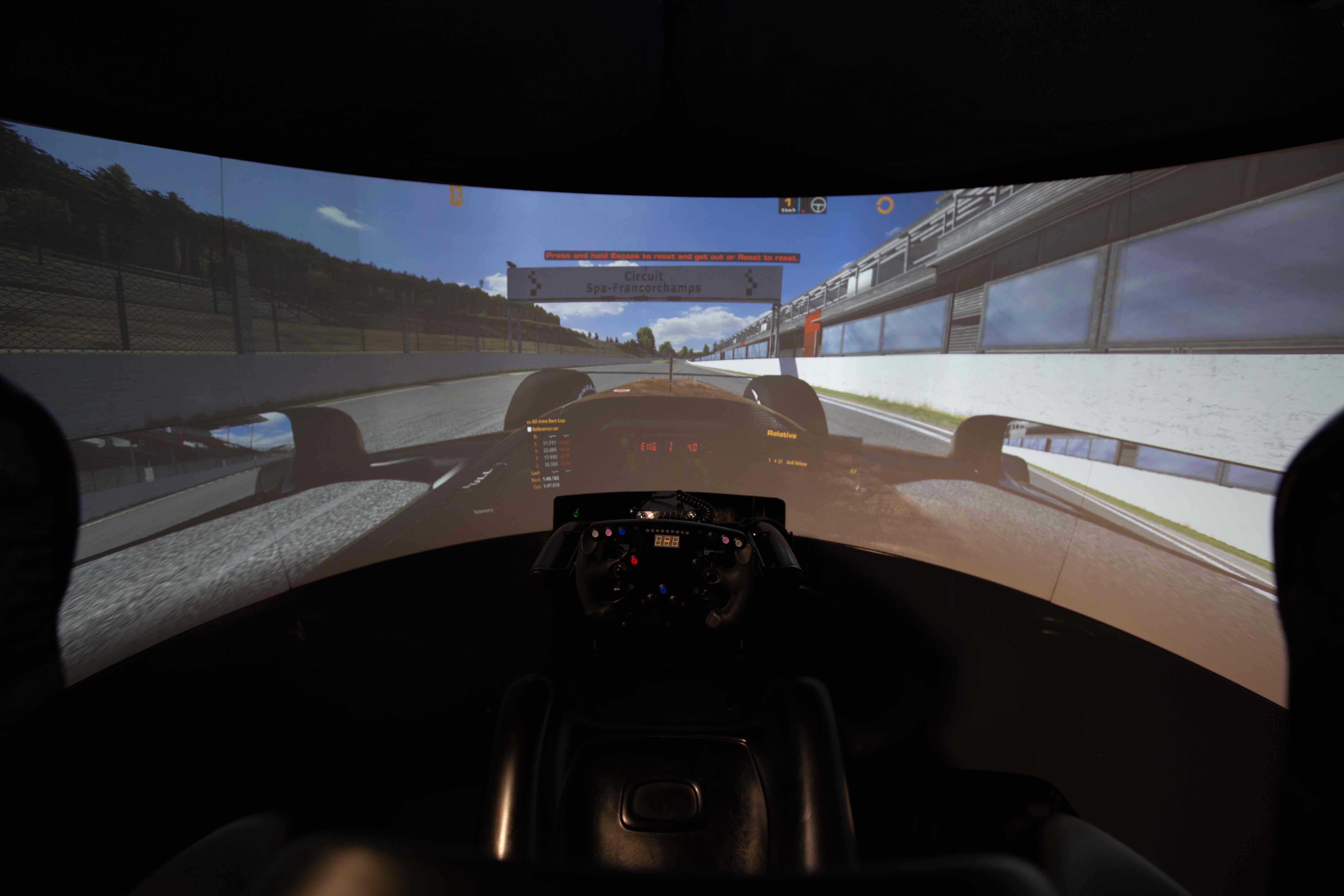 Baldwin's not fully professional, yet - he still holds down an engineering job in Brackley, the heart of Britain's motorsport valley in which F1 teams like Mercedes, Red Bull and Racing Point call home - but he performs at the pinnacle of virtual racing, winning eROC last year to earn himself a place at the Race of Champions where he competed alongside the likes of Sebastien Vettel, Mick Schumacher and David Coulthard. It's tempting to see him as using his success in esports as a stepping stone to the real thing - just as Igor Fraga, winner of Gran Turismo Sport's Nations Cup as well as McLaren's own Shadow Project is supplementing his real-life racing career with his esports escapades - but Baldwin, and Veloce, see things differently.
"People can get fixated on taking a gamer into the real world - it's something that's happened a number of years now," says MacLaurin. "The reality is, even if they go into the real world they still need backing, they still need money they still need funding which they don't have. Maybe they do one year and it's sponsored - what happens after? The longevity of it isn't there." He's got a point, too - having pioneered with the GT Academy programme, Nissan recently pulled the plug, leaving several of its drivers stranded.
"Now we're like, 'don't worry about being a real racing driver because esports drivers are going to be much bigger'," says MacLaurin. "The digital space is growing so quickly, people are starting to watch that more than the real world, certainly the younger generation anyway. The opportunity, for him, is in esports. As much as he's good in a real car, and he'll have those opportunities, it's the esports side that's growing."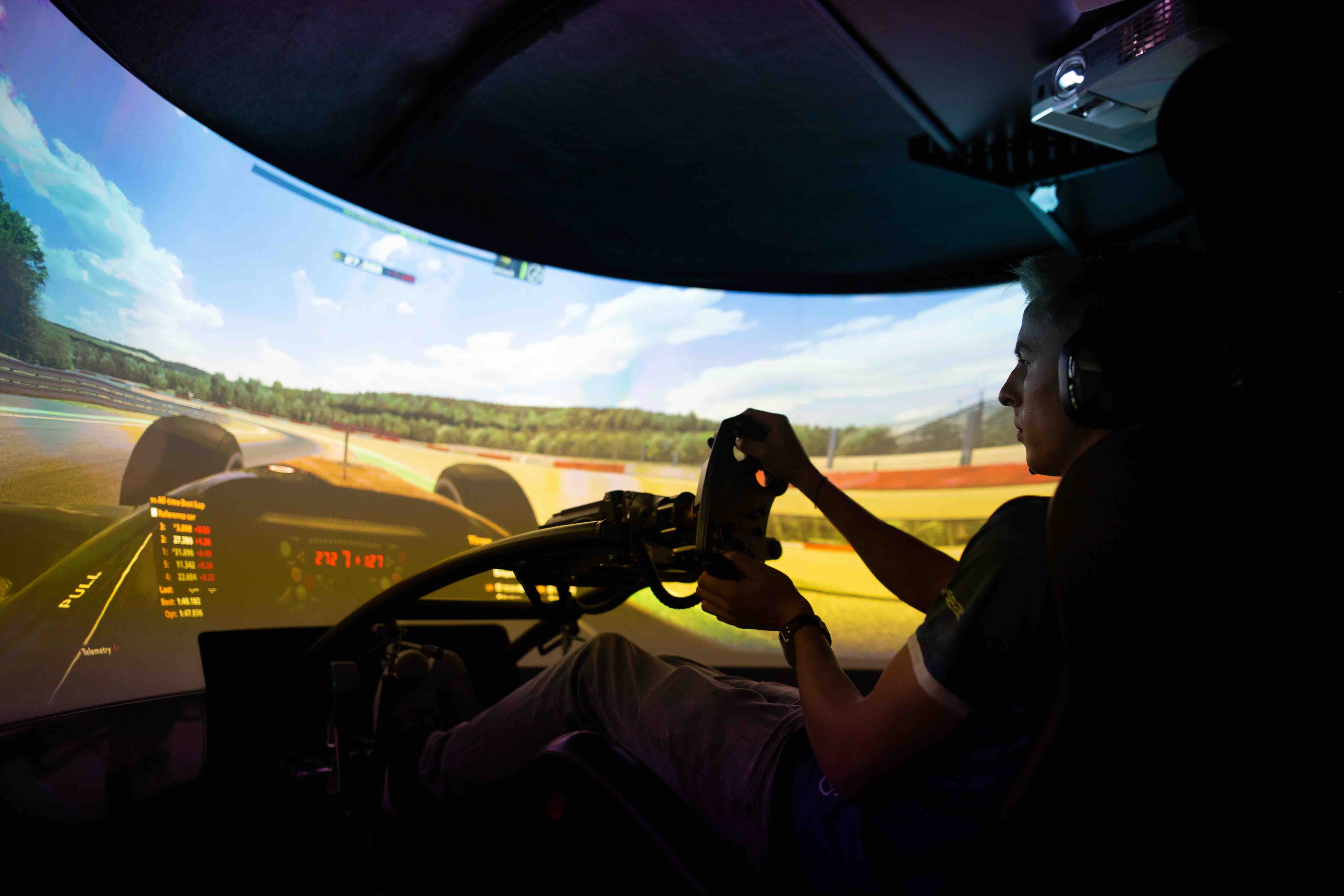 The numbers are perhaps distorted by the nebulous nature of esports racing at present - it lacks a focal point, with several contenders vying for attention - and the disappearance of Formula 1, the pinnacle of motorsport, behind a paywall this season as live races are limited to those with the relevant Sky subscription. There's anecdotal evidence, though, that the digital world of motorsport is more appealing to some than the physical one.
"The sponsors in F1 this season, you've got start-up companies backing these F1 teams," says MacLaurin, referring to Rich Energy's title sponsorship of Haas, or Huski Chocolate at McLaren. "Back in the day it was heavy hitting sponsorship brands, but now they're moving away from the real world of motorsport. I met the digital team for F1, they're saying the likes of New Balance who sponsored them last year. They've got four or five companies who are showing interest in sponsoring the esports but have no interest in sponsoring the real world. They're obviously looking at the demographics and thinking it's not worth the money anymore."
So, to reiterate once again, esports racing is serious business. The question is, where does it head from here? "On the racing side we're still in the infancy of growth, there's no doubt about it. But if you put it into context, Counter-Strike has been around for fifteen, twenty years, Call of Duty the same. They've had time to lay the foundations and grow. Certainly at the moment we're still in that phase. The appetite is there, the motorsport industry needs it as well. And I think now the manufacturers, the governing bodies, they realise that resources need to be put on this side of things. I do believe that within five years, the viewership figures will be equal to, if not bigger, than the real thing."