Forza Horizon developer session at Eurogamer Expo
Ralph Fulton showing it off. Game also playable on the show floor.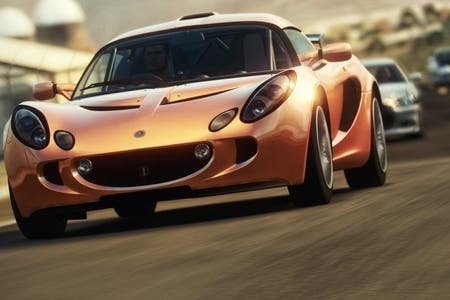 MY WORK IS NEARLY COMPLETE. Yes, as soon as two more people give me sign-off then I can tell you about the remaining secret treasures that will soon occupy the lingering gaps on this year's Eurogamer Expo developer sessions schedule page.
One thing I can tell you about immediately, however, is the news that Forza Horizon developer Playground Games will be on stage at 4pm on Friday 28th September to showcase the racing sim's fabulous new foray into open-world driving. Design director Ralph Fulton will be swerving around the auditorium dispensing knowledge about the game and doing a live demo of things you haven't seen before.
You'll also be able to play Forza Horizon at the Eurogamer Expo, because it's going to be on the show floor. Microsoft is also bringing Halo 4's Infinity Multiplayer, as you probably remember, and Frank O'Connor from 343 Industries' developer session kicks off the show at midday on Thursday 27th September.
Elsewhere on the developer sessions schedule we have Hideo Kojima (don't forget to submit your questions for him), Dean Hall, Peter Molyneux, Chet Faliszek, Lorne Lanning and many others. The show floor, meanwhile, is stuffed with over 1000 screens of playable games - everything from Assassin's Creed 3 and Call of Duty: Black Ops 2 to Hotline Miami and Dishonored.
We will be getting absolutely stuck in throughout the show, which takes place from 27th-30th September at Earls Court, London. Head over to the official site to get tickets if you haven't already.