Forza Horizon 3 is about to get its wildest crossover yet
Regalia you with a treat.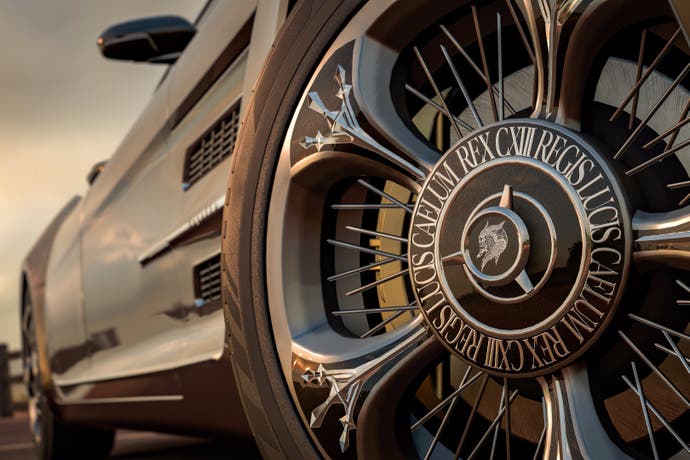 We've already had Fallout's rocket car make its way to the noble asphalt of the Forza series, but now there's an even more unexpected crossover that's about to make its way to Forza Horizon 3. The Regalia, Final Fantasy 15's elegant grand tourer, is coming to Playground Games' open world driving game.
The update is coming gratis from August 1st, with those who've played either Final Fantasy 15 or Forza Horizon 3 to be sent a download code which they can then redeem in-game. Will Prompto, Gladiolus, Noctis and Ignis be on-board to provide the banter, though? And will I be able to play Final Fantasy 13's battle system while taking to the open world of Forza Horizon 3?
I guess not, and I should just shut up and be grateful with what we're getting. It is, after all, a rather pleasant surprise.
Final Fantasy 15, meanwhile, isn't a stranger to wild tie-ins. Prior to its release last year, it was revealed there'd be a special edition Audi R8 that cost somewhere in the region of £375,000. I wouldn't mind driving that in Forza Horizon 3.