Flick Solitaire showcases indie artists and movements that matter
Ace.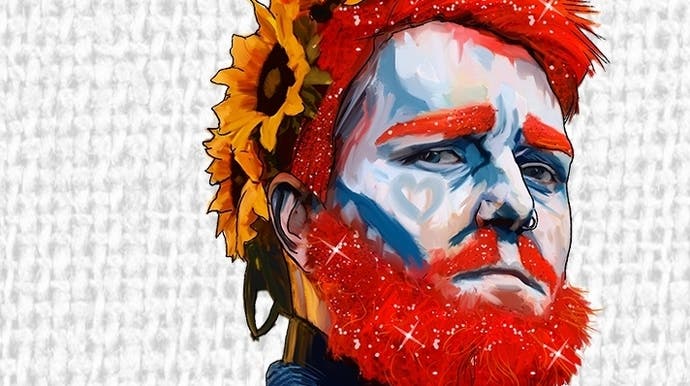 I admire what Flick Solitaire is doing. It isn't doing anything radical like reinventing solitaire, because why would you? But it is trying to shine a light on some interesting people and things.
Flick Solitaire does this by using decks of cards created by different artists. There are pixelated decks, there's a cool comicky deck from Media Molecule artist Rex Crowle, and there's my favourite, an Ugly Medieval Cats deck, which I think is inspired.
More importantly, there's a brightly coloured Drag Deck, and this October, in honour of UK Black History Month, there will be a new deck each week created by a different black artist.
The first is an adorable baking-themed deck by Jemila Green Okoloba, which is well timed for Bake Off, then from 8th October there'll be a skulls and graffiti deck by street artist Bareface. From 15th October, there will be a deck featuring famous black historical figures by Giftieart, and from 22nd October a Monster Mashup deck by US artist Rain Demitree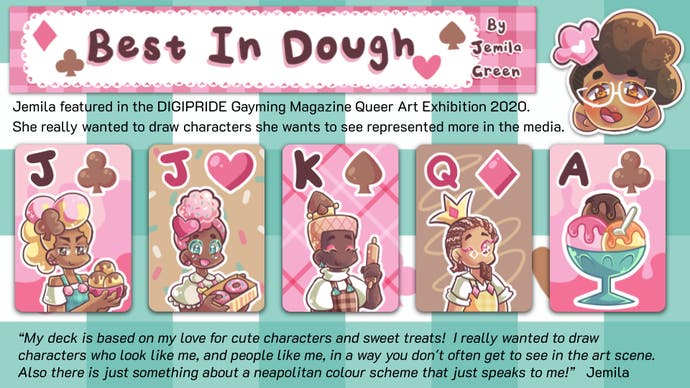 The idea clicked back in prototyping when Flick Solitaire head honcho Ian Masters asked a couple of artist friends to take part. What a great way to get cool art in the game and support up and coming artists, he thought.
The more recent Drag Deck took this idea a step further, waving a flag in support of LGBTQ+ communities and players around the world.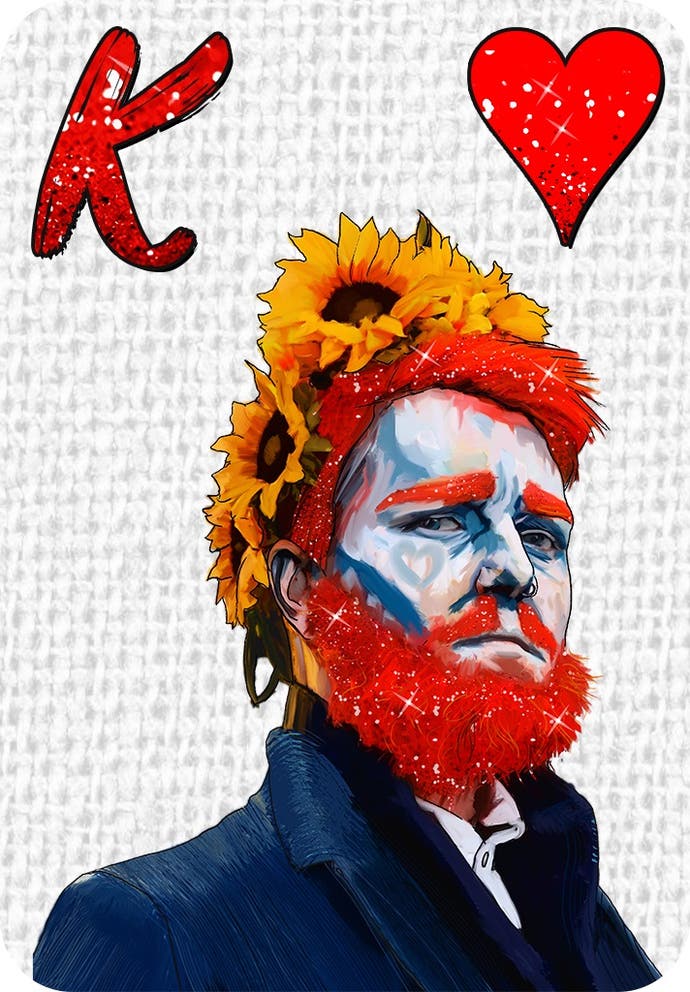 "Card games are all about kings and queens," Masters tells me, "so I thought it would be a brilliant idea to flip that on its head and have it as drag kings and drag queens. A couple of months later, I met an artist called Ollie Tarbuck, whose work you may know from Plague Inc., and Ollie is a drag king in their free time. And I was like, 'You have to do this deck for me.'" And Ollie did, putting all their friends from the UK scene in the deck in the process, creating a bit of a conversation around it. "It's been brilliant," Masters says.
"It feels like a good thing to be doing," he adds. "The intention is not to be political, really, just to support talented, upcoming artists and get them out there. Honestly, I was a bit apprehensive with the Drag Deck because Google Play and Apple have a checkbox saying where do you want your game distributed? And generally you just say 'everywhere possible', which means the game is available in something like 30 different countries where LGBT people are criminalised in some way.
"But we've only had one transphobic review complaining it's not okay for children; I'm sure people dressing fabulously is not going to upset any children anywhere. But generally we've had great feedback, and everyone's been really, really supportive.
"I didn't have an easy time growing up but now I'm in London, a white gay man in London, it's not hard for me," he says. "But I definitely feel like we have a responsibility to use our art form to get representation out there, especially in countries and communities where it's less accepted, to change people's perceptions. Representation - seeing yourself - is incredibly important in the media."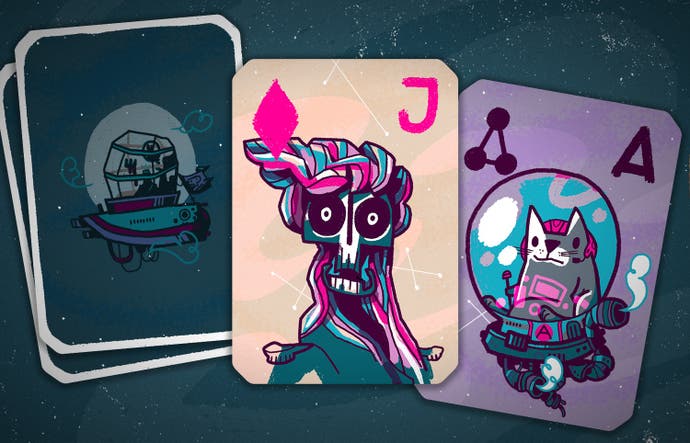 Every artist is paid for their work and retains IP ownership of what they make, with Flick Games effectively licensing the art's use for cards. The aim is to be "very artist friendly" and Flick is open to card pitches if that sounds like your kind of thing. But bear in mind it's a small operation.
Nice, isn't it? I wonder how other games could do similar things, both big and small, featuring independent artists and highlighting important movements and moments in the process?
Incidentally, Flick Solitaire is pretty good too. The titular flick mechanic is fun to muck around with, and Masters' 20 years of game-making experience shows (he once worked on TOCA and FIFA). "The last thing I thought I'd be doing after 20 years is making a Solitaire game," he shrugs, but he is, and it's all he's going to be working on in the foreseeable future. Give it a whirl, it's free.