Five Nights At Freddy's movie gets a director - report
Series developer responds to his haters.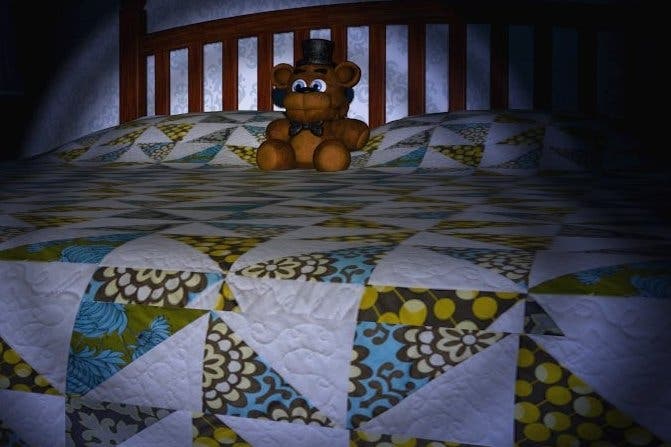 The Five Nights At Freddy's movie ostensibly has a director with Gil Kenan (Monster House, City of Ember, Poltergeist remake) at the helm.
This info comes courtesy of Deadline, where it's noted that Kenan will pen the script with Sleeping Dogs scribe Tyler Burton Smith.
As previously reported, Abraham Lincoln: Vampire Hunter scribe Seth Grahame-Smith will be producing the project with David Katzenberg and Vertigo Entertainment's Roy Lee (The Departed, The Lego Movie).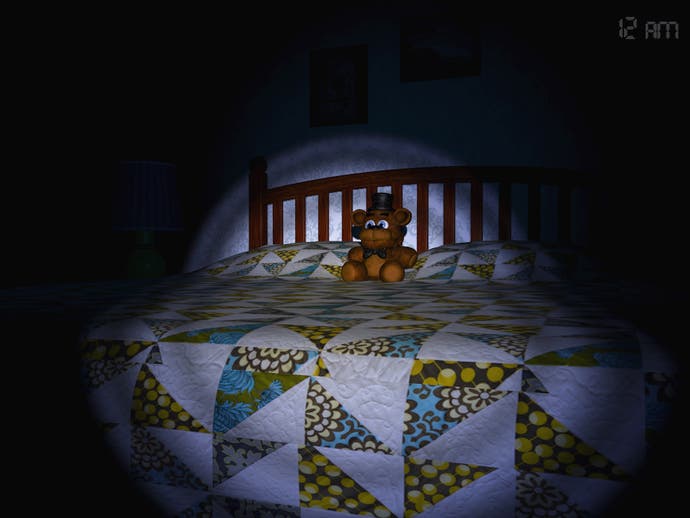 In other Five Nights at Freddy's news, series creator Scott Cawthon has addressed criticism that he was money hungry or lazy by pumping out three similar sequels in the span of a year.
"I think some people have this idea that I spend my days swimming in gold coins like Scrooge McDuck, cranking out games with no effort, then laughing all the way to the bank," Cawthon said in a Steam update. "The reality is quite different, and I think that people who hate on me for being successful are misguided."
As it turns out, Cawthon worked as a cashier at a dollar store as recently as last year. "I had three bosses who were all still in high school," the developer said of his lot in life circa 2014. "Before that I worked at Target in the backroom freezer, unloading frozen foods."
Cawthon, who used to make Christian-themed software, explained that Five Nights' success was a fluke, and one he's often uncertain how to address. "I haven't had a successful life; and now that God has blessed me with some success, I'm doing my best to be responsible with that success," he explained. "I don't party on weekends, I don't get drunk or sip martinis. I spend my evenings playing Mega Man 3, buster only, with my kids. And I try to do good with what's been given to me."
Furthermore, Cawthon is adamant that he's proud of each title in the series, though he's open to criticism about them. "I've worked very hard this year, almost non-stop, to produce good games for this series," the developer stated. "Even though there may be some debate as to how 'good' the games are, I did my best to provide some good scares and a good story. All I can do is judge from the Steam reviews that I've been mostly successful; so I'm very happy about that."
"Criticisms of my games are fine, and a lot of times the criticism is valid. But there are a lot of people out there who will hate anything that becomes popular, just because it's popular, and hate anyone who becomes successful, just because they are successful," Cawthon said of certain segment of his detractors. "'Haters gonna hate.' -as they say, but I want you to know that focusing on someone else's failure or success is the wrong way to live."
"When I retire someday, I'm going to want to sit down at a computer and play YOUR games, read YOUR stories, and watch YOUR videos. Don't fall in with the people who have already given up on themselves. You are tomorrow's next big thing. :)"