Xbox Live
First Impressions - one man's take on the Xbox Live beta
Microsoft is set to roll out the first phase of Xbox Live later this month. Starting November 30th, Microsoft will start flogging the Xbox Live Test Drive kit as a sort of public playtest which lasts until March 14th, 2003, when the service will go "Live". But we're impatient, so here's a look at the Xbox Live beta test through the eyes of Gameplay Head of Internet Mat Braddy, who has been Living it up, if you like.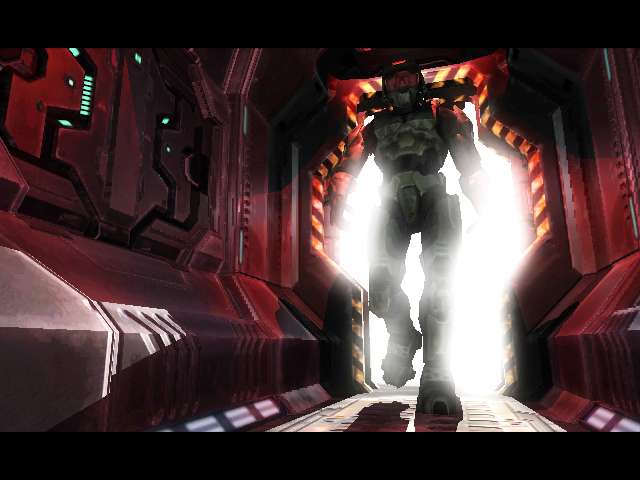 Microsoft finally roll the dice
This week marked the start of a new era in the UK gaming scene, although we will forgive you if you missed it. Microsoft quietly sent out the UK Beta Test packs for Xbox Live to the thousands of gamers who asked to take part, in the latest stage of its covert beta test.
First impressions are great! The Live pack contains a few surprises. You get:
The cool headset and unit to connect it to the Xbox controller.
A strange memory card device that you can also use as key ring.
Manuals, discs etc as expected.
A natty handbag sized holder to stash all of the above in.
What you do not get however, is a full version of Whacked and Moto GP as implied previously. These will presumably come with the Test Drive and retail kits, but alas, not until then.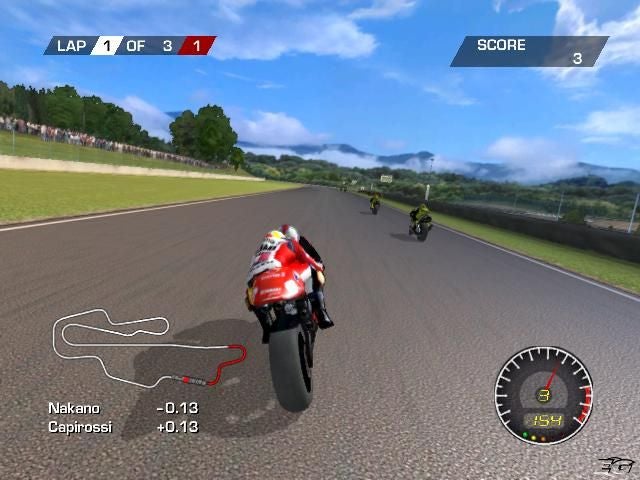 Setup
It is an impressively produced package and, personally, I was very excited about getting online with great haste, however it took me 45 minutes from unwrapping my goodies to arriving in my first game. As regular readers [of Gameplay.com -Ed] will know, I like a bit of Halo online, so my Xboxen is already wired for online fun using Gamespy Tunnel. I use NTL Home Broadband and a hub so I can use both my Xbox and the PC in my lair at the same time.
To get online with Live you have to follow a potentially very simple process: Step 1 - insert game disc and wires, Step 2 - connect to Live and set up an account. Like most Broadband users, I have the connection for my PC. Unplugging the ethernet wire from PC and connecting to Xbox should just work, but it didn't for me. After lots of hunting around on the web I gave up and rang the help line who told me I had to reset my Cable Modem before the Xbox could see the Internet. Doh! Well why not put that in the simple setup instructions? Oh well - after doing this I was online in seconds and chomping at the bit to kick some butt.
Unfortunately, Uncle Bill has other ideas and first insists on a lengthy and tedious account set-up procedure. This involves you having to pop in your credit card number, address, name etc into a form using only a joypad and patience. This takes forever and is made worse by them sneakily hiding the unique subscription number.
Now I may be dim, but when I see a sticker with the words "Subscription Number" on it and two numbers on it, I kind of assume that one of them is the number in question. Er, wrong - the number is actually under a foil scratch sticker next to this label. This took me at least 10 minutes to figure out. Yes, I know I am an idiot. Anyhow, not the end of the world and after 45 minutes I was finally ready for the revolution...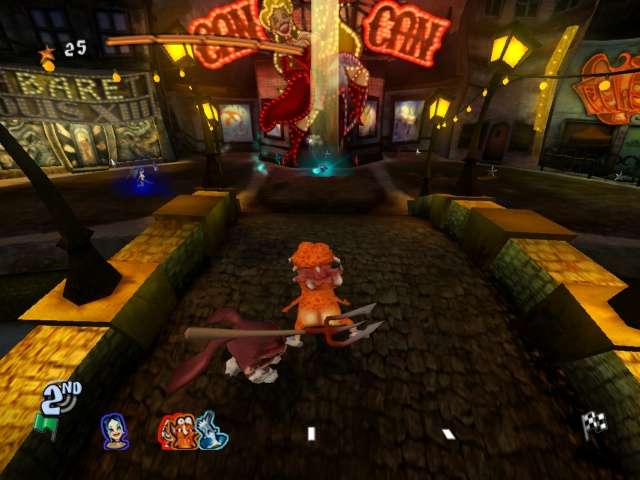 Games!
Although you do not get the full games, you do get online playable versions of both Whacked and MotoGP. Whacked Demo is fun but not the Fusion Frenzy beater you may expect. It is a party style battle game, but it is the same style of match each round - a simple battle with various weapons. Fun and easy to play online but very limited.
MotoGP Online however is superb. It appears to be a supplement to the original game. You get a few bikes and circuits to race on and it brings over your personalised biker from the offline version. THQ have been clever with this, you can play in every race online but if you haven't unlocked the circuit in the paid-for version, your player is just a ghost. A weird concept, but it works well and acts as a gentle incentive to purchase the full version without forcing you to. Full marks to them.
Playing online with both games is a doddle. Simply select your Live name from the menu and then enter the Quick Game Lobby. Here you will be chucked in the nearest game room where you can start talking to other gamers. Because all Live users have a headset, everyone is talking away and it works a treat. If you wish you can disguise your voice as a child or a robot but not many folks have bothered - although it is clever, it is a bit annoying. When the lobby is full with gamers the match begins. The start of a race on Moto GP is really good fun - lots of talking and revving of engines - then shouts of glee and pain as half the riders stack it into the first bend. Voice communications come through the headset only, with the normal game sound pumping out of your stereo.
In your head
Now I only have limited experience with in-game voice communication, but compared to Counter-Strike, the Xbox setup is clear and crisp and each user can be muted or not on an individual basis. Last night some plonker had left his mic next to a speaker causing rubbish feedback but a quick rummage in the option menu soon had him muted.
The Internet Connection for Live seems flawless so far. Last night I was racing with a bunch of US students that were about to go out for their day at University. I was having real time chats with them as they lapped my ass for the 2nd time. The connection was really smooth and there seemed to be no delays or glitches at all. After a few races it is fun to look at your online ranking in the high score table. Impressivly this is already 30,000 names long. Making the service a borderless international system looks like being great fun. My rank by bed time was 12,058 which I was pretty pleased with.
Live's most intelligent feature is probably the Buddy list. Pause any Live game and you can bring up your presonal list. Click on a pal and request a chat and if they are online it will connect you. Its very much like a voice only version of MSN Messenger. Invite your pal to play the same game as you and their Xbox will eject their game and ask them to insert the relevant disc. It is that easy and very well thought out, although obviously they have to confirm - you can't just go around attacking people with remote control disc trays.
A community plea
With Xbox Live still in its infancy, many gamers are going to be signing up and wandering around with empty buddy lists. Obviously this is a situation that needs to be addressed, so, if you fancy grouping up with like-minded Xbox Live fans and then spraying their guts all over the wall at your mutual convenience, sign up to our UK-based Xbox Live mailing list. All you have to do is send a blank email to addxboxlive@bleat.net, and you'll be able to converse with a wide spectrum of fans, including a few of the editorial staff around here.
Final thoughts
Xbox Live is very cool [blunt, but essentially fair -Ed]. The setup was frustrating for an existing cable customer, but NTL and various others have promised adapters to allow easy use. The mass market of casual game players and even a grumbling old loon like myself should be able to cope with that. And once up and running, the service is fast and very well thought out.
The first full Live game, Unreal Championship is released on November 29th and that should stimulate those of us lucky enough to be on the Live beta for the moment. Those of you who aren't, I suggest you keep your eyes on Xbox.com for the chance to sign up for Test Drive.