Virtua Tennis World Tour
Ace. Love. You know the score.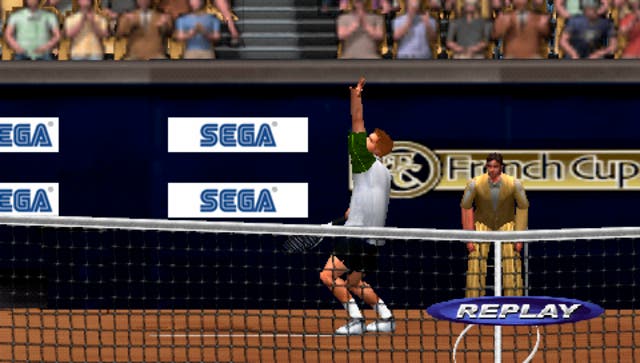 Now there really is no excuse not to own a PSP: Virtua Tennis has come to the Sony handheld fully intact and is every bit as good as you'd hope it to be. Stationed at various points around the Sony and SEGA stands at E3, this somewhat unheralded title could actually end up being a lot of people's most played games this year - for the simple fact that it has taken everything that was brilliant about the Dreamcast originals and ported it more or less perfect to a handheld that does it supreme justice.
The visuals are every bit as sharp as the wondrous originals, the controls feel slick and responsive (best via the D-pad though), the gameplay is just as instantly intuitive and fast-paced as we always remembered. As ever, the simple premise remains: tap X to serve, tap again to dictate the power, move your player into space, return with a well timed shot (complete with the direction you want it to go) and the rest is all down to your positional and tactical sense.
Probably the best bit of Virtua Tennis' arrival on PSP is the presence of four-player wireless - a feature which we're sure will almost certainly make Virtua Tennis World Tour among the most popular wireless multiplayer games on the system.
Pick up and play
As ever the core single-player game features a couple of pick-up-and-play modes in the shape of Exhibition and Tournament modes. It couldn't really be any simpler, with Exhibition letting you get straight into the game with any player for a single game, while Tournament mode, as the name somewhat obviously implies, does the same job but offers five pre-set singles stages and three pre-set doubles stages.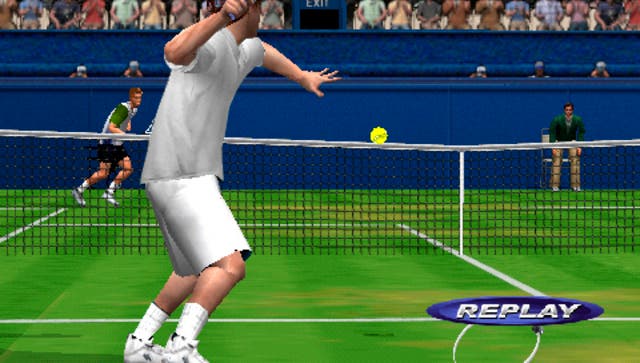 But as any VT aficionado will tell you the real single-player thrills are in the World Tour mode. As with the original, you create your own custom tennis star, train them up with a bunch of quirky tennis-based mini-games, level up their stats in all manner of skill related areas and then work your way across the globe in a series of singles and doubles-based tournaments with the overall intention of earning cash, buying new equipment and building your rank up eventually to become the world's number one.
The best thing about putting in all the hours in World Tour is you can then use your creation to challenge your chums to some Wi-Fi action. Up to 16 players can challenge one another (via some sort of competition system that was impossible to try out at the show), and although singles is arguably where it's at, the option of doubles always goes down well from time to time once you've got a decent doubles partner to team up with.
Pros and cons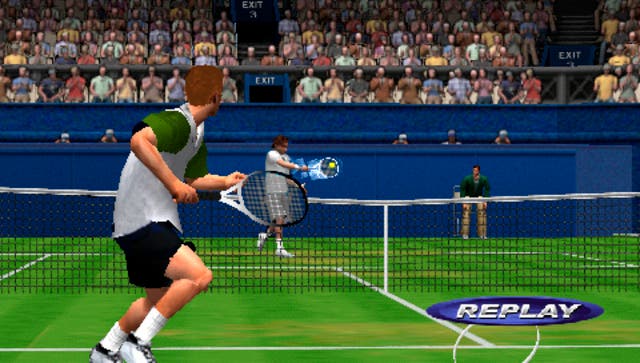 Of course, licensed players make an appearance, with "14 internationally ranked tennis pros" making the cut, with the usual choice of hard, clay, and grass courts.
As for when all this loveliness is actually coming out, SEGA told us before E3 that the game is being targeted as a launch title in Europe, which means September 1st if it can hit the deadline. You might think we're getting slightly overexcited about this one, but it can't come soon enough.