Fallout: The Frontier looks like the most ambitious New Vegas mod yet
Nuclear winter.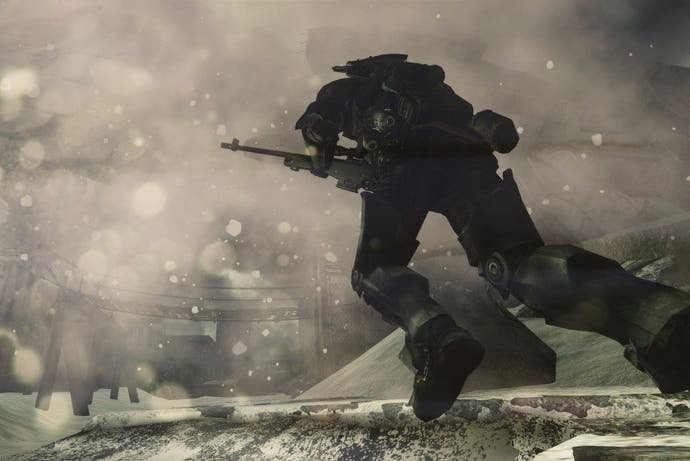 We've seen some pretty cool Fallout: New Vegas mods over the years, but The Frontier may be the most ambitious yet.
The Frontier takes place in Portland, Oregon, where the NCR and the Legion are fighting a war.
What's cool about The Frontier is it's set in a brand new area similar in size to the Mojave, and adds a nuclear winter weather system that affects your character. Each type of weather carries a different effect, and you need to equip the right gear to defend against the cold.
You need to battle mist, snow and rain - and the weather can change at the drop of a hat. You'll see footprints left in the snow and steam from character breath,
Also cool is the addition of drivable vehicles, new animals and weapons, and new mechanics such as trapping and hunting. There's even a zero gravity space station section.
Elsewhere, there's voice acting, original music and a new, sizeable quest line in the works. Oh, and you take your Courier character from New Vegas and use him in The Frontier.
There's a lot going on in the video, below, but it's clear a lot of time and effort has gone into The Frontier mod. And while the voice acting and camera work are a little shaky, the weather effects and new gameplay systems look promising.
The modders hope to release The Frontier this winter, but there's still much work to be done. One to watch.