Fable Heroes Xbox Live Arcade game revealed
Cartoony four-player hack-and-slash.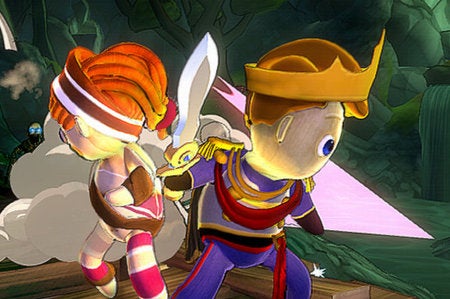 Xbox.com has spilled the beans on Xbox Live Arcade game Fable Heroes.
It's a four-player hack-and-slash romp styled more cartoony than usual, and with heroes that look like rag dolls. There looks to be a Zelda-style heart health system.
Work together to smash through familiar waves of fantasy baddies, earning coins as you conquer foes. Use these coins to unlock upgrades, characters and items both in Fable Heroes, and Kinect game Fable: The Journey.
The short blurb mentioned a competitive element. Whether this means you can fight each other or simply compete to earn more coins remains to be seen.
There's also a board-game-style screen, although there's no explanation of how it's used.
No date or price was mentioned on Xbox.com. Expect more information later today.