Fable Heroes "doesn't in any way shape the future direction of Lionhead"
"I hope people see it as an accompaniment."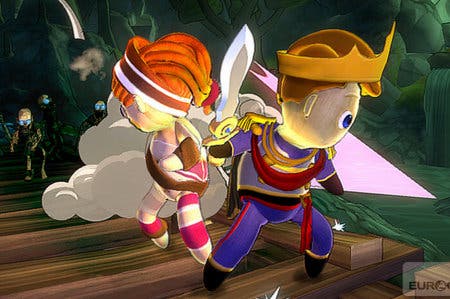 Xbox Live Arcade beat-'em-up Fable Heroes "doesn't in any way shape the future direction of Lionhead", the game's lead designer has told Eurogamer.
In other words, the game arriving next week doesn't necessarily have any bearing on where the series is going.
"I know that there are so many people out there desperate for news on any future Fable titles," acknowledged Ted Timmins, "but I hope that people see it as an accompaniment to the franchise and trying to expand and take it down a slightly different route about hack-and-slash and being fun.
"I can understand the fans' frustrations, because it's like whenever a Zelda game hasn't been announced I'm just desperate to know - 'Give me anything, just a screenshot!' The same applies for Team Ico - 'Where's my next Team Ico game? I'm still waiting for it!'"
"This is just six guys getting together, creating something in their spare time and Lionhead liking it so much that it gets signed off.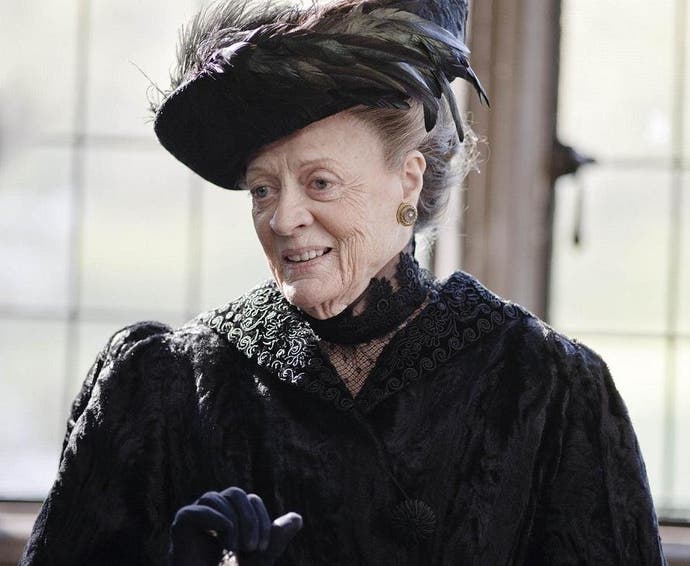 "It's still a Lionhead game," he added, "but it went through a very different process, coming from a Creative Day. It's credit to Lionhead and Microsoft that they're willing to take a chance on some guys that have never really done anything like it before.
"This doesn't in any way shape the future direction of Lionhead or the games we release. But I hope that it's influenced it in the sense that Creative Days will, from now on - we'll get more things from them."
There's another Creative Day later this year, Timmins said.
Fable Heroes has been built on a "massively modified" Fable engine, and it "might be the swansong of the Fable engine", Timmins revealed. Remember that Fable: The Journey is being built on Unreal Engine 3.
"It might be close to the end for our beloved Fable engine."

Ted Timmins, lead designer, Fable Heroes
He's not sure, he reiterated, but he said "it might be close to the end for our beloved Fable engine". And that leaves plenty of room to speculate about what a theoretical Fable 4 will be built upon - and for which generation of console?
Fable Heroes is a chirpy side-scrolling four-player cooperative beat-'em-up that has turned the iconic characters of the series into puppets. The idea is to smash through levels collecting coins that can be spent on upgrading abilities between levels in a board game-style 'roll the dice, move some squares, land on varying tile types' way.
The game's taken a relatively small team of 15 people a year to make. It costs 800 Microsoft Smashers aka Points to play.
Timmins reckons the game lasts around four to eight hours straight through, although measuring it in that way is beside the point.
"We really wanted people to feel like if you have 10 or 15 minutes to spare, if you've got some mates you see on Xbox Live - jump into their game, have a laugh for 15 minutes," said Timmins. "I'm meeting up with some of the guys we made this with on Saturday night, and we're just getting some beers in and we're all going to play four-player for the whole night.
"It really is as long as you want it to be."
Fable Heroes could expand post-launch, too - but that's "all down to how well people like it". "Would I like to make more content for it? Hell yes," Timmins answered himself. "But you've got to reach your sales targets and you've got to be getting good reviews and things like that, and that all affects whether or not you make extra content post-release. I'm keeping my fingers crossed that the fans want more. I've got some ideas and I know some of the other guys have as well."
It's "mission accomplished" for Timmins if people have fun with Fable Heroes. As for review scores, "Anywhere that gets near one of our core Fable games would make me over the moon," he expressed. "You can just get so many sleepless nights thinking about it, and all Louise [Murray, head of Fable] and Pete [Molyneux] said to us was, 'Just make a great XBLA game.' And I know that they're both really happy with what we've created, so for them I think it's mission accomplished as well."