Evil Ryu and Violent Ken are in Ultra Street Fighter 2 for Nintendo Switch
Two players can fight the computer at the same time.
Capcom has announced a new Street Fighter game for Nintendo Switch.
Ultra Street Fighter 2: The Final Challengers is coming to the Nintendo Switch, although we don't have a release date.
This port of the fighting game includes Evil Ryu and Violent Ken, two mean versions of Street Fighter's famous fireball bros.
From the official blurb:
"For the first time in nearly 20 years, since Super Street Fighter 2, two new characters join the fight; Evil Ryu and Violent Ken. This version of Ryu has succumbed to the Satsui no Hado and is now obsessed with fighting in order to prove he is the strongest. His former honourable self has been purged, allowing him to enjoy absolute power and embrace an unquenchable bloodthirst for battle.
"Violent Ken is the result of M. Bison kidnapping and brainwashing Ken, enhancing his abilities with Psycho Power and twisting his brotherly rivalry with Ryu into hatred. Violent Ken is more ruthless, aggressive, and fearless with moves that feature purple flames instead of his signature fire."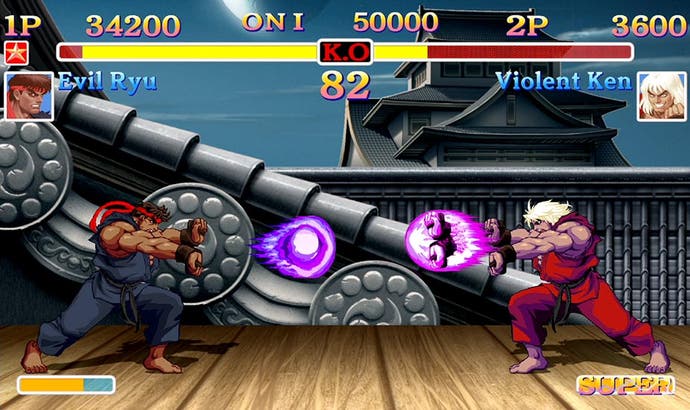 Graphics wise, it looks a lot like the HD Remix of Super Street Fighter 2. You can choose between classic pixel-art graphics for a retro nostalgia trip, or HD graphics created by UDON Entertainment.
Using the Switch's Joy-Con controllers, players can challenge each other in Arcade Mode, or team-up to both fight against the CPU at the same time.