Evil Dead's Ash is heading to Dead by Daylight
Saw it coming.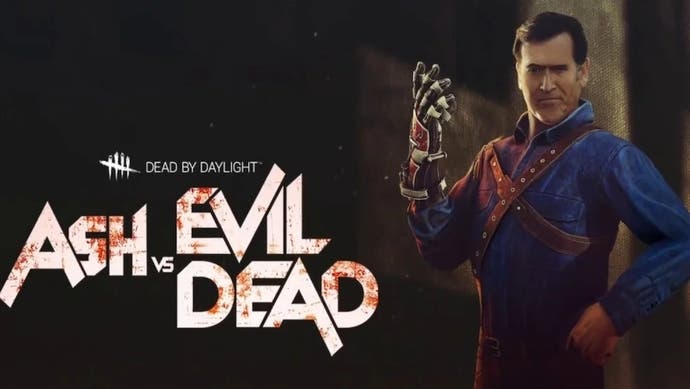 We're a fair distance from Halloween, but Dead by Daylight is determined to let you get your spook on all year round - and now you can survive the night as Ash from Evil Dead.
Ash will be voiced by original actor Bruce Campbell, who also appeared in a short video to promote the new game character. Campbell announced his retirement from the role when Starz cancelled the Ash vs Evil Dead series last year, so his decision to resurrect the character comes as something as a surprise.
The appearance of Ash in the game itself, however, comes as less of a shock to fans, given that perks relating to the character were spotted in the recent Demise of the Faithful update.
Behaviour Interactive's teaser video doesn't show a huge amount of Ash in action, but it does give a glimpse of Ash running around and removing himself from a meat hook. Disgustin.
Ash will be playable as a survivor, and can be chased around the map by a number of other horror film icons, including Michael Myers, Freddy Krueger and Leatherface. He'll be available as downloadable content via the Ash vs Evil Dead DLC on 2nd April.