Eurogamer's Top 10 PlayStation 3 Games
The best of Sony's black box.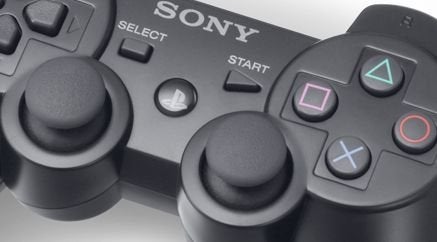 It's easy to remember what's scoring 9/10 this month, but sometimes you arrive at Google or Eurogamer.net and you just want a few timeless suggestions. Our Top 10 is alphabetical rather than numbered (who can say that BioShock is definitively superior to Mass Effect 2, or vice versa?) and because we know some of the best experiences are not always top-scoring, scroll to the bottom for recommendations from the Eurogamer staff, and all their personal favourites that didn't quite make the list.
We will update this page periodically with new additions, although we won't add games to the list as soon as they are released - we'll wait for the dust to settle a bit and then make our minds up.
Top 10 PlayStation 3 Games
Batman: Arkham City (Warner Bros. / Rocksteady Games)
Superhero games do not have a good track record, so the fact that Rocksteady's Batman adventures are not just good games but some of the best of this console generation is all the more impressive. Steeped in DC Comics lore, Arkham City finds you battling to foil Joker's latest psychotic schemes. It's more than a brawler though, as you use stealth to catch henchmen off guard and unlock increasingly useful bat-gadgets, opening up new areas of the free roaming map. Metal Gear meets Metroid with a superhero flourish? It's as good as it sounds.
Batman Arkham City review (9/10)
Battlefield: Bad Company 2 (EA / DICE)
The rise and rise of the first-person shooter has led to genre overload, making it difficult for games to stand out and even harder for players to work out which titles are genuinely great and which are merely OK. Bad Company 2 comfortably sits on the "great" pile thanks to a blistering single-player campaign and dramatic scenery demolition. It's online where the game comes to life, however, with DICE's PC multiplayer past resulting in nimble class balancing, large and flexible maps and one of the most diverse and enjoyable ways to shoot and get shot with a joypad in your hand.
Bad Company 2 review (9/10)
FIFA 12 (EA Sports / EA Canada)
It can be hard to know where to jump aboard a series that adds a new entry every year. This is particularly true of the EA Sports titles, where sporadic bursts of new features are then slowly refined over subsequent years until the next radical overhaul. FIFA 12, then, catches the best-selling footy game at the top of an impressive peak, with tweaks to defending, dribbling and the physical side of the game that ensure the on-pitch flow is second to none.
FIFA 12 review (9/10)
Gran Turismo 5 (Sony / Polyphony Digital)
There's a good reason why fans waited patiently for six years to get their hands on Kazunori Yamauchi's ode to the joy of cars. So many racers focus on the visceral thrill of speed, but as a keen racing driver in real life Yamauchi understands that it's really about control. There are plenty of rival racers to choose from, but if you're serious about driving you need Gran Turismo in your collection.
Gran Turismo 5 review (9/10)
Grand Theft Auto IV (Rockstar Games / Rockstar North)
Over 14 years, Grand Theft Auto has grown from comedy to tragedy, as the knockabout comedy crime romp of 1997 gives way to GTA IV's melancholy immigrant story. Crumpled, easygoing but with a vicious past he's trying to escape, Niko Bellic is one of gaming's great characters, and his quest for redemption is heartfelt enough that you'll feel strangely guilty for indulging in the sort of wanton rampages that made the series famous.
Grand Theft Auto IV review (10/10)
Heavy Rain (Sony / Quantic Dream)
David Cage's ambitious "interactive drama" is a rallying cry for all those who want games to try something different. Using an intuitive mixture of joypad movements and optional motion control, you steer an expendable cast of well-rounded characters through an oppressive hunt for a serial killer. Accusations of pretension and clumsiness hold some water, but succumb to its lofty goals and Heavy Rain is one of the most absorbing examples of video game storytelling ever.
Heavy Rain review (9/10)
LittleBigPlanet 2 (Sony / Media Molecule)
As the warm buttery tones of Stephen Fry ease you into the snuggly tactile embrace of Craftworld and its hand-stitched inhabitants, it's easy to focus on the loveliness and miss just what a remarkable game LBP2 really is. It's a simple platform game on the surface, but dig deeper and it becomes the video game equivalent of a school craft drawer, full of simple objects designed to inspire. Gluing and sticking your own games together - from whatever genre you choose - is the true aim. A crash course in game design, delivered with Oliver Postgate whimsy, this is a true original.
LittleBigPlanet 2 review (9/10)
Mass Effect 2 (EA / BioWare)
"Epic" is a word that gets bandied around rather too easily, but it certainly applies to BioWare's space opera action-RPG. With nothing less than the fate of the entire universe in your hands, you travel from planet to planet, recruiting a team for a suicide mission. Distractions range from lengthy side quests and optional narrative detours to endorsing space shops and trying to have sex with your crew. The key to Mass Effect's success is that everything feels like it matters, if not to the rest of the galaxy then at least to the Commander Shepard that is uniquely yours.
Mass Effect 2 review (10/10)
Portal 2 (Valve Software)
Much like expanding a beloved short film into a feature-length blockbuster, Portal 2 takes the bone-dry humour, ambient storytelling and devilish puzzle design of the original cult hit and gently teases them all out into something larger, deeper but no less brilliant. New elements like Repulsion Gel expand the puzzle possibilities, and the co-op mode is a stroke of genius, but it's the way these brainteasers are linked together with superb dialogue from Stephen Merchant and J.K. Simmons that seals the deal. Timeless gameplay and superb narrative in perfect harmony.
Portal 2 review (10/10)
Uncharted 2: Among Thieves (Sony / Naughty Dog)
Stunning to look at and outrageously entertaining to play, Naughty Dog's pulpy modern-day swashbuckler takes the Indiana Jones template, adds a rich seam of delicious deadpan humour and balances shooting action with platform exploration to stunning effect. Incredibly cinematic without ever forgetting that games are meant to be played, not watched, Uncharted 2 is the art of action gaming at its most brilliant and pure.
Uncharted 2 review (10/10)
Personal Recommendations
Robert Purchese, Senior Staff Writer - God of War 3
"ARRGH! I'm so angry! I'm Kratos and I'm going to smash and crash my way through Greek mythology! ARRGH! The best PS2 action series arrives on PS3. It's more brutal, it's more beautiful, it's more barbaric. Nothing, god or beast, is safe from your twirling chain-blades of destruction."
God of War 3 review (9/10)
Oli Welsh, Reviews Editor - Dark Souls
"From's forbidding action RPG masterpiece breaks conventions and dares to test you, but it's the chilling atmosphere and careless grandeur of the setting that really got under my skin. Oh, and that bit in the first level that makes dragons scary again. Really scary."
Dark Souls review (9/10)
Martin Robinson, Features Editor - Valkyria Chronicles
"The pastel world of Valkyria Chronicles, set against a steampunk war told in pencil and ink that dances across the screen, hides an incredibly deep strategy RPG. It's dense, complex and utterly charming - and there's nothing quite like it on the PS3."
Valkyria Chronicles review (8/10)
John Bedford, Content Editor - Red Dead Redemption
"Fulfilling the boyhood dreams of man-children everywhere, Red Dead is a masterpiece of atmosphere, Wild West freedom and survival in some of the most achingly beautiful scenery created. Alright, it's also got a somewhat-inconsistent protagonist and a dodgy third act but none of that matters. Rockstar's fair hand at creating an expansive open world and breathing a little bit of magic into it has never been put to more artful use."
Red Dead Redemption review (9/10)
Check out our other Top 10 Games lists