Eurogamer.net Podcast #58
GDC! Zelda! SUBMARINES!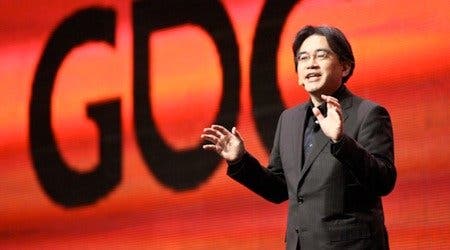 Hello, dear and loyal listeners. Welcome to the page from which you can listen to the Eurogamer.net Podcast #58! Or download it to listen to it later. WOWZERS!
With Eurogamer's best and brightest in San Francisco for the Game Developers Conference, Tom Champion once again calls upon the services of news editor Wesley Yin-Poole (because no one else could do it) and, yes, again! Christian Donlan, the nicest man in videogame journalism and, if trade magazine articles are anything to go by, the most loved man in videogame journalism. He wrote Eurogamer's Bulletstorm review, don't you know?
This week, we discuss GDC (before discovering we weren't supposed to). What can we expect? Will there be any big announcements? What about that Wii 2, Nintendo? And why aren't we there, too?
After that, we remember our favourite Legend of Zelda moment (it's Link's 25th birthday, don't you know), before deciding that games will never be as much fun as they were when we were kids. Turns out we've all played at least one Zelda game. Who knew?
We then talk about Eurogamer's recent MotorStorm: Apocalypse reader tournament. Now go forth, ye worthy winners, and claim glory for EUROGAMER against the ENEMY!
Then, we discuss a lovely Eurogamer.net thread Champo noticed on the forum. We ask ourselves which gaming moment stands out as the most satisfying. Predictably, we can't even work out what satisfying means. Bah.
And finally, somehow, we end up talking about submarines. Bloody submarines.
The Eurogamer.net Podcast is published each Tuesday at 3pm UK time.