Eurogamer.net Podcast #57
Banhammers, Bizarre farewell and Bulletstorm.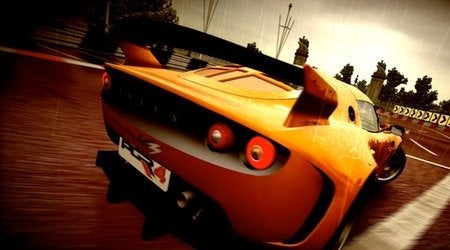 Hello listener(s)! Welcome to the latest instalment of the award-losing Eurogamer.net Podcast, your number one destination for furious gaming debate, questionable pronunciation and impenetrably witless banter.
This week, host Tom Champion is joined by Eurogamer editor Tom Bramwell and regular contributor Christian Donlan, who is introduced as the nicest man in videogames and then embarks on an epic crusade to alienate everyone in response, which is fair enough.
We get stuck into such important and evolving topics as Sony wielding the banhammer against PS3 hackers, some nonsense some THQ man may or may not have said, and more importantly Donlan's thoughts on Bulletstorm, the review for which should be on the site by the time you read this.
Even more importantly, we share our memories of the late Bizarre Creations, shuttered last week by Activision after the publisher was unsuccessful in finding a buyer. They were and are beautiful, mesmerising people and they'll be back.
There's also more Sandy Isle Games and bets on Metacritic, and as Pip celebrates her 18th birthday, we look back to the most momentous experience in her short life - her heady but doomed love affair with Jude Simpson, 11 years older and ten times flakier.
Background reading!
The Eurogamer.net Podcast goes out every Tuesday at 3pm UK time until we're offered enough money to stop.