Eurogamer Expo hits London!
Plus: Tickets on the door from 1pm.
Following two excellent days in Leeds earlier this week, the Eurogamer Expo has travelled saaarf and pitched itself on the banks of the Thames for two days in London.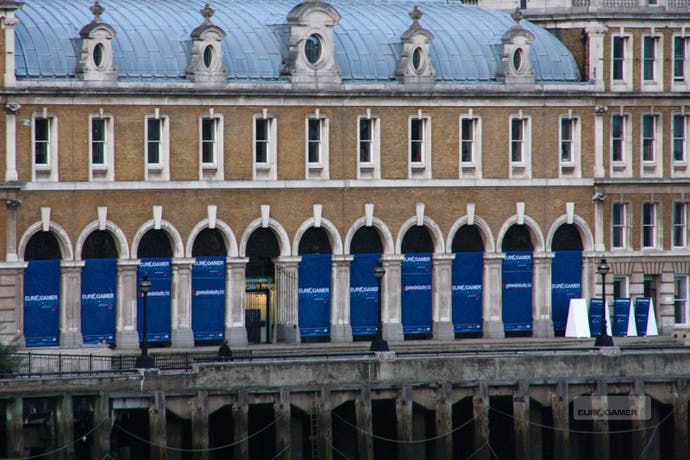 The show runs from 11am to 8pm at Old Billingsgate, and although we've sold out of tickets in advance, we've decided to try and squeeze a few more of you in - so tickets will be available on the door from 1pm for any latecomers, priced £6.
What's going on, you say? Well, you evidently didn't read that thing I wrote the other day. Here's the short version: your first chance to play loads of games you can't buy yet, people presenting their games to the public in special Developer Sessions, and a full-blown GamesIndustry.biz Career Fair.
So whether you fancy checking out Dragon Age: Origins before it comes out next week, making sure your pre-order money's safe by sampling God of War III or listening to the likes of Paul Wedgwood from Splash Damage show off Brink (today and tomorrow at 1.30pm) or David Cage from Quantic Dream showing Heavy Rain (tomorrow at midday), there's bound to be something you fancy.
Check out the showguide post from earlier this week for more details and a full Developer Sessions timetable.
Hopefully we'll see you there!