Eurogamer Expo 2010 announced!
New venue! New games! New events! You!
Following last year's amazing event, everyone at Eurogamer.net is proud and excited to announce that the Eurogamer Expo will return in 2010.
Yes! We can finally reveal that the Eurogamer Expo will take place from 1st to 3rd October at Earls Court in London!
Now in its third year, the show promises to bring together all the top games due out this Christmas - plus a few from 2011 as well.
We will also be increasing the capacity to a massive 20,000 people - but of course we will maintain our core values, the most core of which is that if you come, you must get to play the games you came to play.
You can also expect more of our amazing developer sessions. Last year's highlights included David Cage presenting Heavy Rain and Chet Faliszek from Valve showing Left 4 Dead 2. Both men also took your questions, as did others from Splash Damage, Just Add Water, NVIDIA and elsewhere.
Some jerks from Eurogamer even did a session - and I'm delighted to say we will be making that mistake again! If you have a bone to pick or just want to shake us by the hand, the Eurogamer Expo is also the best place to meet the editorial team.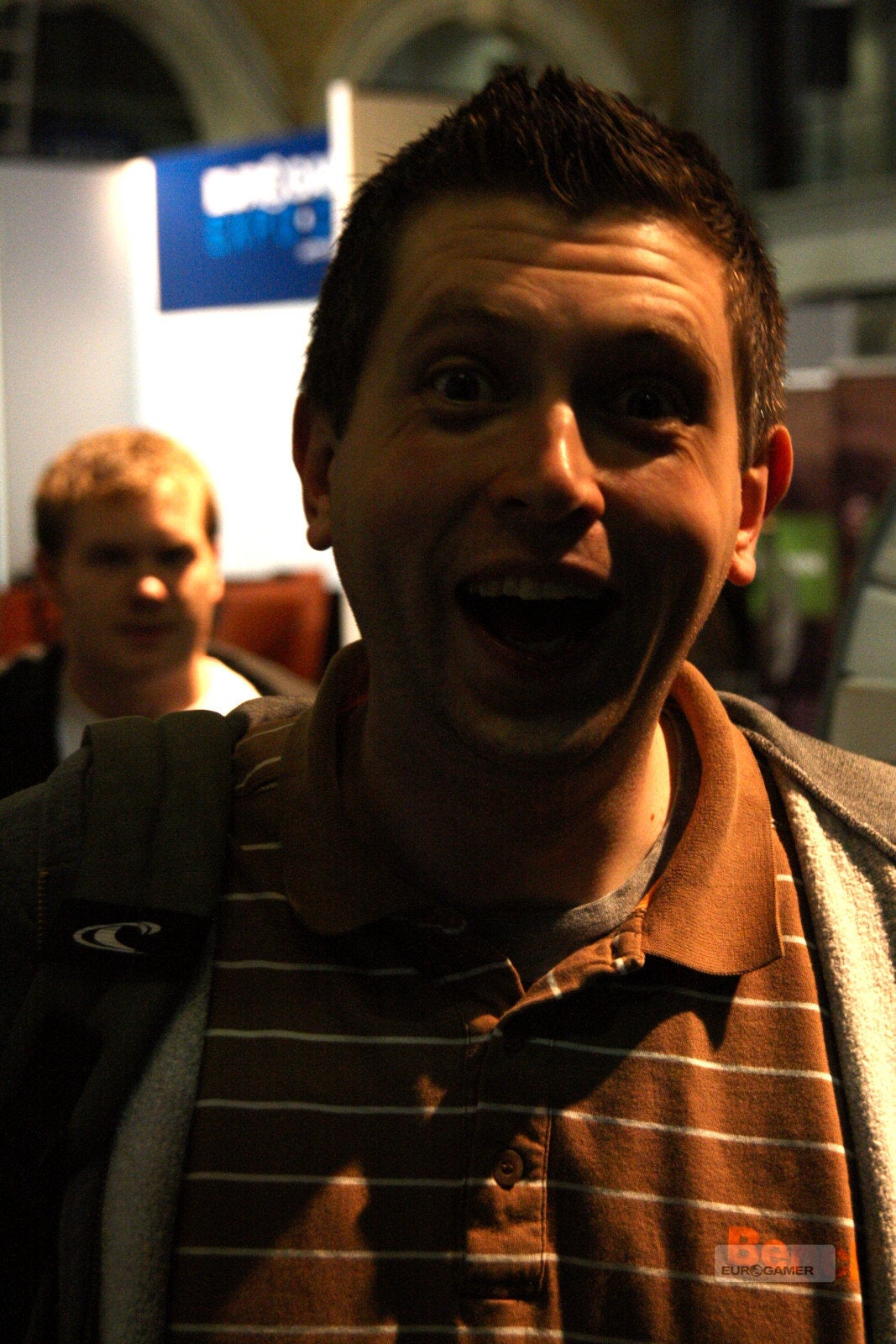 Many details are still to be announced between now and October, but Eurogamer.net will be the best place to find out about the line-up, ticket availability and special events taking place during the show.
Those who came last year may notice that we've also chosen to focus on one event for 2010 rather than return to Leeds. We had a great time oop north, but this year we have decided to focus on one event and try to make it bigger, better, and more utterly badass than everything we've done before put together.
For those who can't make it because of this, we promise we are looking at ways of bringing the Expo to a larger national and perhaps even international audience in future. As for those of you who can make it, we're really going all out for this one. You will not be disappointed.
If you've never been to a Eurogamer Expo before, check out the Eurogamer TV Show about last year's effort and remember, this year we will have more games, more events, more prizes, and capacity for way more people. Believe.