EGX 2016 returns to Birmingham NEC next September
22nd to 25th, to be precise.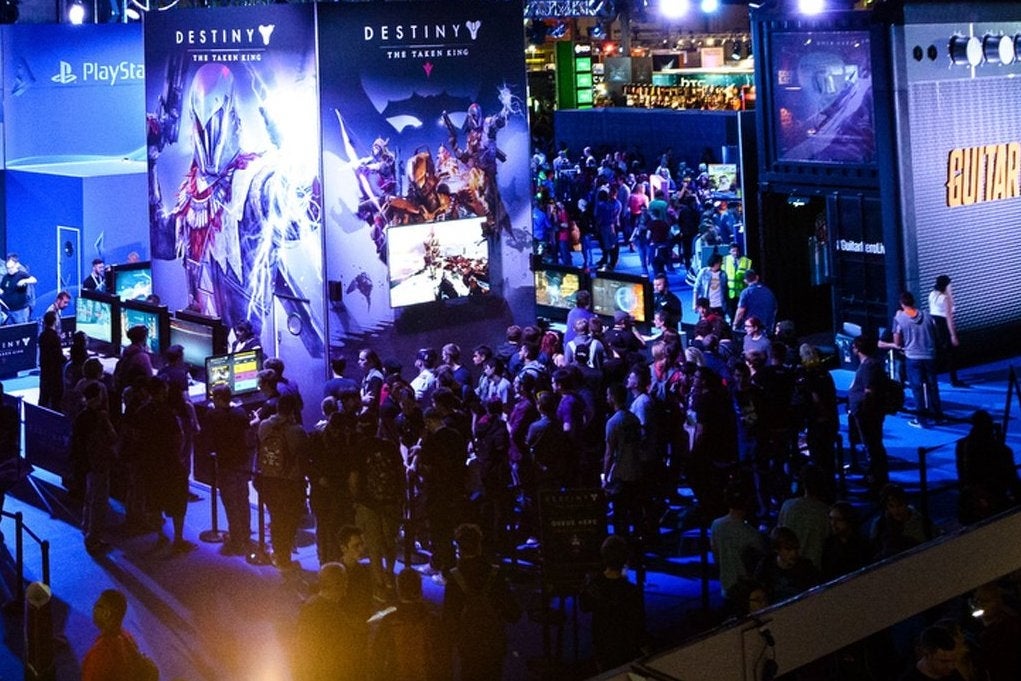 EGX, the UK's premier gaming festival, has announced its dates for next year. Gamer Network - which runs EGX and this here website - announced that EGX 2016 will return to the Birmingham NEC from Thursday 22nd to Sunday 25th September 2016.
2015 was EGX's first year in Birmingham (after its previous home, the beloved art deco expo hall Earls Court, was scheduled to be torn down and replaced with retail units and luxury flats, because London needs more of those - but I digress). The first year in the West Midlands went swimmingly: interviewing Sony's Shuhei Yoshida on stage was my personal highlight, but there was all sorts of stuff to find on the buzzing show floor, including an astonishingly huge selection of indie games, a giant TIE fighter, HTC Vive VR demos, and a serious-business Counter-Strike GO esports tournament put together by Gfinity.
Expect more of the usual next year: big games, indie games, YouTubers, VR, esports, cosplay, retro gaming and more. The events team is booking additional floor space at the NEC for 2016, to accommodate an expected 80,000 attendees. Tickets will go on sale early next year. I'd say you should come, but I'm obviously biased and something something ethics in games journalism. Please refer to the disclaimer at the foot of this article. (It is a good time, though.)
If you can't make it to Birmingham, remember that EGX's little sister Rezzed returns to London's Tobacco Dock next year and tickets are on sale now.
This article covers an event run by Gamer Events, a business operated by Gamer Network, which also owns Eurogamer.net. All coverage of Gamer Events is at the editors' discretion. Read our editorial policy for more information.