ECTS 2002 - Konami
ECTS Preview - so, what delights can we expect from Konami this year?
At E3 in May, Konami trotted out an agenda to rival the likes of Electronic Arts, but there were and will be at ECTS several major highlights which permeate the layers of licensed Disney sports games and other generic titles, and they're three of the most anticipated games on any system all year.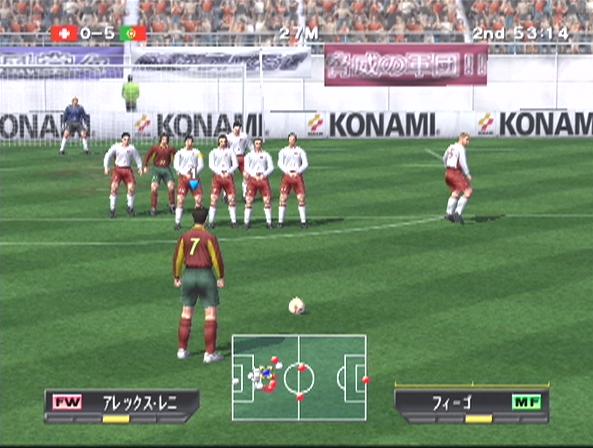 Pro Evolution Soccer 2
Here in Blighty, there is only one football game for the simulation fanatic, and that's Pro Evolution. The second game to bear the name on PlayStation 2 will be closely based on the Japanese release of Winning Eleven 6, which we examined in depth several months ago, and which received coveted PS2 awards from Sony earlier this year. Improvements spout forth from every pore, and the hope is that Konami will have clogged those still oozing problems for this European release. In a genre where arguably its only real competitor comes from a different development team within Konami, it might seem easy to simply gloss and shine the product, but to its fans, of which there are many, the laundry list of changes and updates makes the game one of the hottest prospects for the Christmas season, and ECTS will be the pedestal from which Konami launches the game towards its September release date.
The most noticeable alteration is the increase in pace, closely followed by the graphical refinements, which round off the rough edges left in the original PES. Updated statistics and player characteristics round the package off. A number of control enhancements add to the complexity but are easily learnt, and the complicated free kick system is a bitch to master but ultimately rewarding. Based on the Japanese code alone, this is the finest representation of the beautiful game to date, in virtually every department. Related Feature - Winning Eleven 6 hands-on preview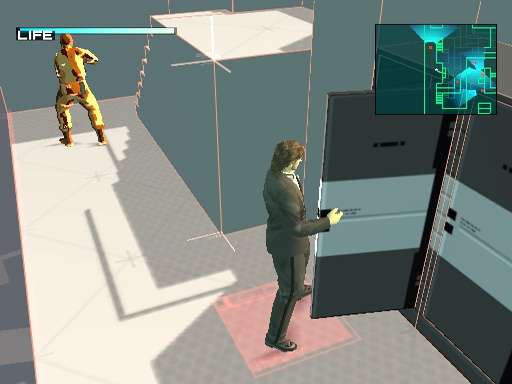 Metal Gear Solid 2: Substance
Promotional hype has been vomitously distributed all over the Internet since Substance first took shape at E3, but we should catch our first glimpse of the game in action at ECTS. As detailed at length elsewhere, Substance is MGS2 with bells and whistles in the shape of a feast for nostalgics and fans of Solid Snake. Snake-specific missions, plenty of small scenarios and a tanker-full of VR missions should satisfy even the greediest of fans. As for the naysayers… well, it'll be MGS2 all over again, but you will at least be able to cut to the chase and ignore most of the cutscenes - a welcome addition.
One would hope that MGS2: Substance lives up to its significant billing, but whether or not it offers value for PS2 owners' money, its appearance on Xbox and PC is a revelation in itself, although in the case of Xbox, many eyes now rest on Splinter Cell, often vaunted by MGS creator Hideo Kojima himself. The battle between the old guard and this new breed of stealth 'em up could be quite messy, but Snake and Raiden are sure to put on a show of some merit. There will be tons of quirks and quirkies to discuss, and as with MGS2, Kojima-san is applying his usual array of delicate touches and minutiae to spice up proceedings - using the internal clock to drive weather conditions is just one such example. Related Feature - MGS2: Substance screenshots (PS2)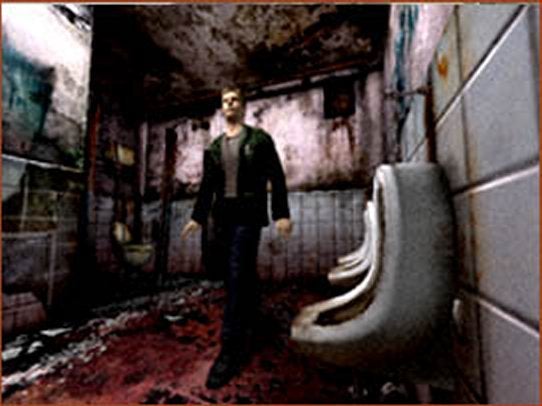 Silent Hill 2: Inner Fears
Although we had hoped to see the third Silent Hill take shape at ECTS, we can quite easily imagine ourselves confined to preview footage of that. However, Xbox and PS2 owners will have their eyes on another MGS: Substance-style update to a favourite franchise - Silent Hill 2: Inner Fears. Subtitled Restless Dreams in Japan and the US, this version of the PS2's best survival horror title to date features six endings and two "games" - Letter From Silent Heaven and Born From A Wish, the latter of which is a short but reportedly very enjoyable scenario and this update's most significant addition. Other changes include the option to turn off the noise from the start (unlocked upon completion in the original release) and enhanced textures and visuals in general, particularly on the Xbox.
Inner Fears is expected to arrive on these shores sometime this year, and it should be noted that with the exception of the PS2's Resident Evil Online and a number of pretenders, it now represents the PS2 and Xbox's defining survival horror title. Related Feature - Silent Hill 2 review (PS2)