Dystopian document thriller Papers, Please launches next week on Steam
Glory to Arstotzka!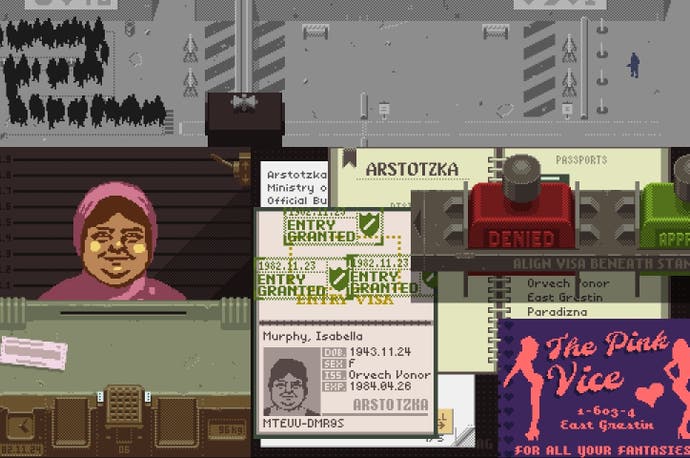 Papers, Please, a dystopian adventure game/survival sim about immigration, is due for release next week on PC and Mac on Steam, GoG, and the Humble Store for £6.99 / $10.
The game casts you as an immigration agent in charge of checking people's passports and examining them for flaws. You're under pressure to pass judgment on as many civilians as possible within a time limit before your shift ends. At this point it will say how much money you made, how much of it went to your rent and family for living expenses, and the condition of each family member. After only a couple of days in-game with the beta, my family was all cold and hungry, except for my son who was cold, hungry and sick.
The full game will be set over the course of 31 days with 20 different endings. There will also be three variants of Endless Mode: Timed, Endurance and Perfection. Developer Lucas Pope noted that he'd like to make a Linux version and might bring the game to tablets, but nothing's been confirmed there.
Give the Papers, Please beta a go at Pope's website.